Scandinavian cabinetry manufacturer Puustelli recently made its debut in the North American market. Recognized as Finland's leading kitchen brand, Puustelli chose to launch stateside in the Twin Cities area, a selection made based on the region's Nordic heritage and consistent ranking as one of the top 20 remodeling markets in the United States.
"I grew up in Helsinki, Finland, so the name Puustelli—it's the Cadillac of kitchen systems where I come from," says Puustelli USA vice president of sales Bjorn Freudenthal, a nearly 20-year veteran of Minnesota's residential design-build industry.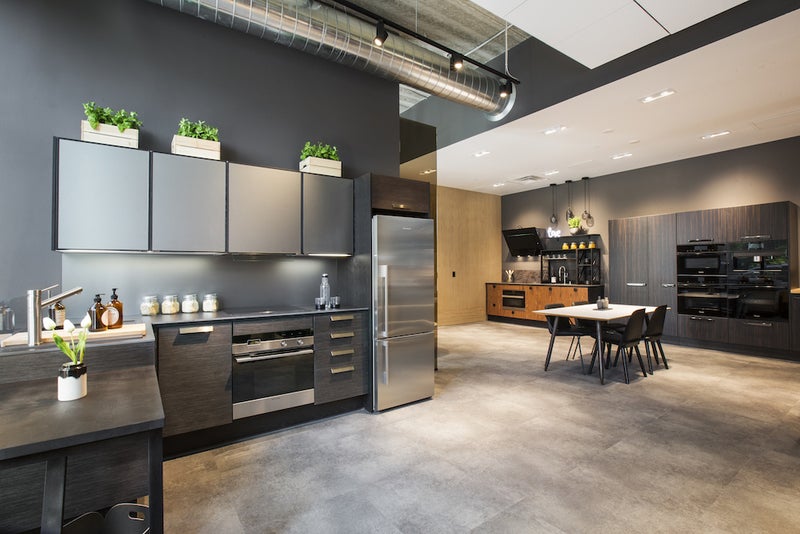 Outfitting nearly 10,000 kitchens a year, Puustelli is already a familiar face in five other global markets, including Sweden, Russia, the Baltic States, the U.K. and Finland. But educating stateside designers and consumers about the brand and its modern, sustainable product lines has become the brand's next big task.
The inaugural, 1,900 square-foot showroom is a start. Designed with five vignettes, including two full-functioning demonstration kitchens, a home office, a bathroom and a mudroom-meets-laundry room, the space also features product from brands like Miele, Fisher & Paykel, Blanco, Dekton, Warners' Stellian and Fireside Hearth & Home.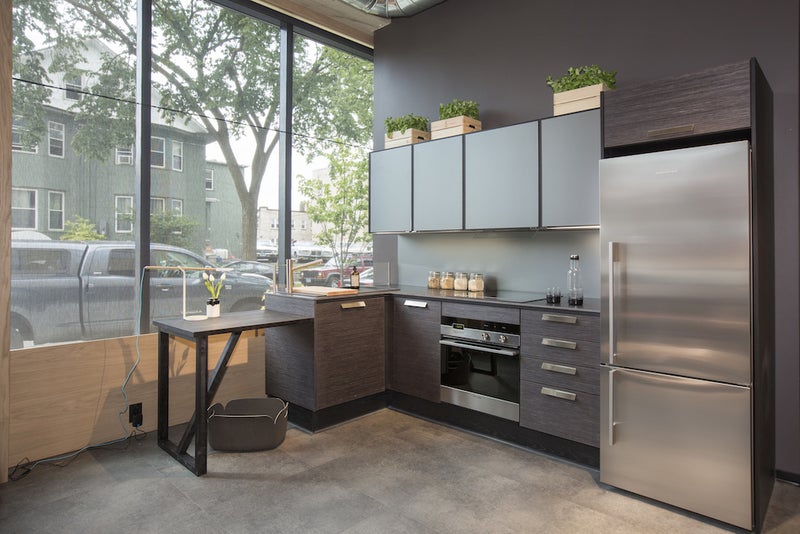 "A lot of times you see showrooms that are showing pretty pictures, but they're not actually functioning," Freudenthal tells EAL. "The kitchen is a system—it's not just cabinetry or countertops or space planning or work triangle or appliances. It's a system and a combination of all of those components, and it's really important, at least we feel, that you have an understanding of how the product works."
Among the showroom highlights are the sustainable stain- and scratch-resistant ceramic countertops and the top-selling Miinus Kitchen System, which is made of bio-composite cabinet frames that won't expand or contract with moisture and heat like some traditional constructions. And that's just one element that makes Minnesota and its mixed-weather climate a great place to establish Puustelli's North American roots.
"As a market, we have a really strong Nordic heritage in the Minneapolis area, and it's a pretty active remodeling community," says Freudenthal. "From a market acceptance perspective, we had a feeling this wasn't a bad place to be."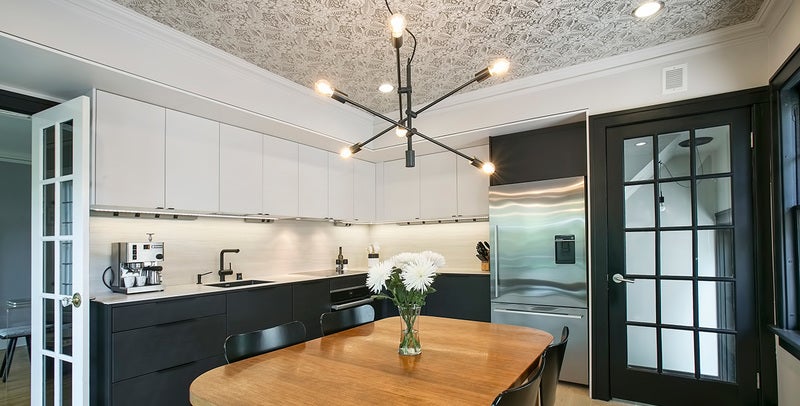 And the assumption has proven true. That original Puustelli booth at the Minneapolis Home + Garden Show garnered more than 50 design consultation requests. And after settling roots in the city's artsy Uptown district, Puustelli drew more than 250 design community members out to celebrate the showroom's grand-opening events, held July 27 through August 2.
Freudenthal says the coasts are certainly on the brand's radar. They're making moves in the Seattle and the San Francisco Bay Area markets, and have also received inquiries from South Carolina and the Washington, D.C., area.
"We have a plan to roll out Puustelli in the top 20 markets in North America, including Canada, over the next 20 years," he says.