In its latest spin-off venture, RH quietly debuted RH Beach House—a clean, cool, somewhat coastal variation on its upscale furniture and decor model—on its website on Wednesday. With a new 136-page source book online, soon to be followed by a print version, the company stretches beyond its signature look with a mix of lighter colors and finishes, natural fabrications and contemporary silhouettes that will seemingly work anywhere from Malibu to Mykonos.
In fact, the furnishings are grouped together with six geographic destinations as themes, including those two classic beach towns, as well as Cabo, Miami, St. Barts and Sydney. Each of the collections features a mix of both indoor—including bedroom, living room and dining, as well as decor items like lighting, rugs, bed and window textiles and decorative pillows and accessories—and outdoor pieces including dining, entertaining sets, planters and umbrellas.

Prices are in line with RH's core business, with two levels—regular shoppers and participants of its membership program. And as the brand has done elsewhere, the collection's designer collaborators are featured throughout the source book. In the St. Barts section, for instance, Milanese designer Paola Navone, Luay Al-Rawi of Amsterdam and Barcelona's Mario Ruiz all have multiple pieces. Famed Dutch designer Piet Boon contributes to the Malibu collection, while Chinese designers Todd and Jason Song are featured in the Cabo lineup.
RH first talked about Beach House last September when CEO Gary Friedman spoke to analysts and guests in conjunction with the opening of its newest Gallery in New York City's Meatpacking District. While the company has always had its share of skeptics lamenting that RH was a one-trick design pony, Friedman sought to counter that with talk of both RH Beach House and a second spin-off, RH Color. Details on the latter, including a potential launch date, have not been announced.
RH's track record in going beyond its core business has not been without its problems. RH Modern, which has sought a minimalist design aesthetic, got off to a bumpy start at its launch several years ago, hampered by supply chain issues. (To date, there is only one free-standing Modern store, a converted RH outlet on the west side of Los Angeles, though the company shows Modern products in its full-line galleries and still has independent print and online catalogs for the brand.) Its baby, child and teen spin-offs were at one time believed to be in consideration for their own free-standing operations; they too are departments within RH stores with their own source books.
RH has not announced its physical plans for Beach House, but one can assume it will be featured in the company's new Gallery locations. With hundreds of new SKUs and another handsomely produced (and no doubt expensive) catalog, RH is clearly hoping its Beach House launch turns out to be a very sunny investment.
____________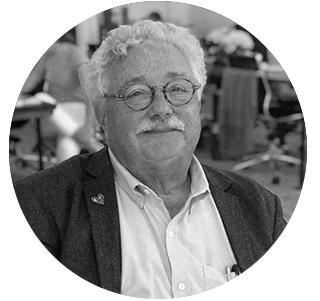 Warren Shoulberg is the former editor in chief for several leading B2B publications. He has been a guest lecturer at the Columbia University Graduate School of Business; received honors from the International Furnishings and Design Association and the Fashion Institute of Technology; and been cited by The Wall Street Journal, The New York Times, The Washington Post, CNN and other media as a leading industry expert. He was also a guest on the BOH podcast, and his Retail Watch columns offer deep industry insights on major markets and product categories.