This month, Business of Home takes a look at three design books that caught our eye: a richly textured look at designer Mona Hajj's oeuvre, a collection of Lee Ledbetter's artful interiors, and the latest tome from Veranda.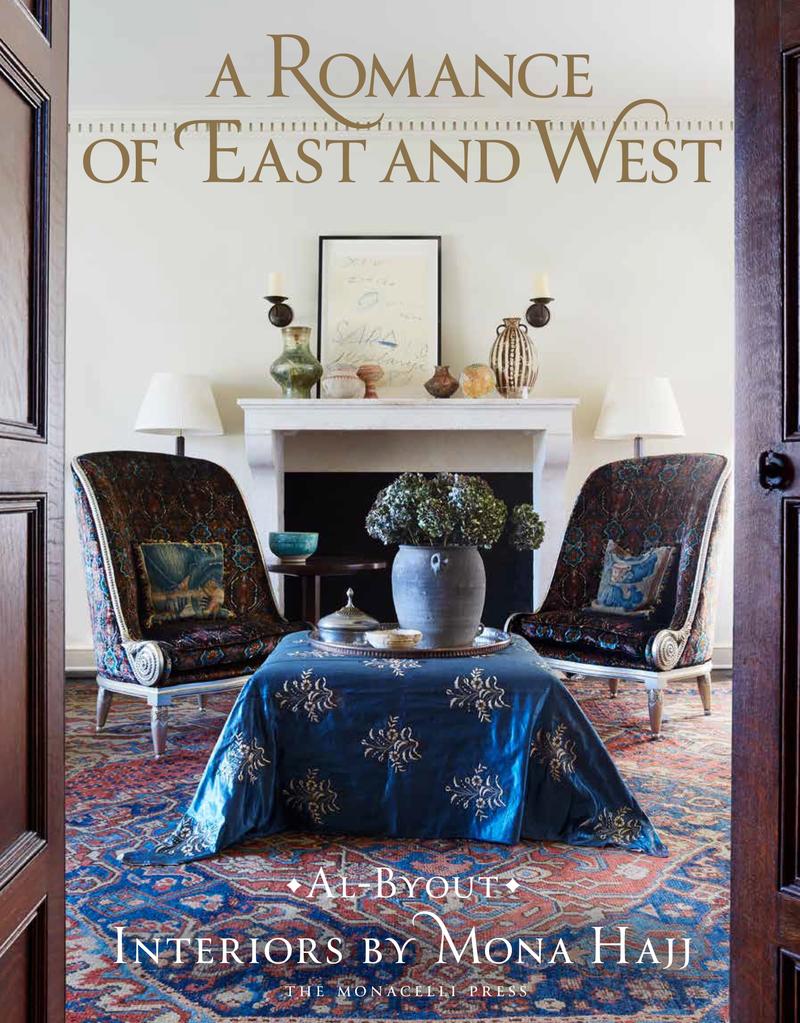 Courtesy of Monacelli Press

A Romance of East and west: Interiors by Mona Hajj
In the second monograph from Beirut-born, Baltimore-based Hajj, the designer's passion for textiles takes center stage. Growing up in Lebanon, Hajj was surrounded by rich fabrics, works of art and objects from a range of cultures. Her deep appreciation and understanding of these elements is obvious in each of her designs, all stunningly photographed here by William Abranowicz. Perhaps the biggest takeaway from the new tome is the truly transformative effect of a good rug, a point that Hajj proves page after page in this gorgeous book.
Choice quote: "Like all works of art and objects that live through time and endure, fabrics teach us about quality. They have so many stories to tell."
The showstopper: The close-up shots of Hajj's lush, detailed textiles give readers a sense of the difference that a sumptuous fabric can make. On pages 64 and 65, a shot of a 19th-century Uzbek suzani wall hanging sits opposite an image of antique Turkish textiles, highlighting the detail and depth of both.

The Art of Place: Lee ledbetter architecture and Interiors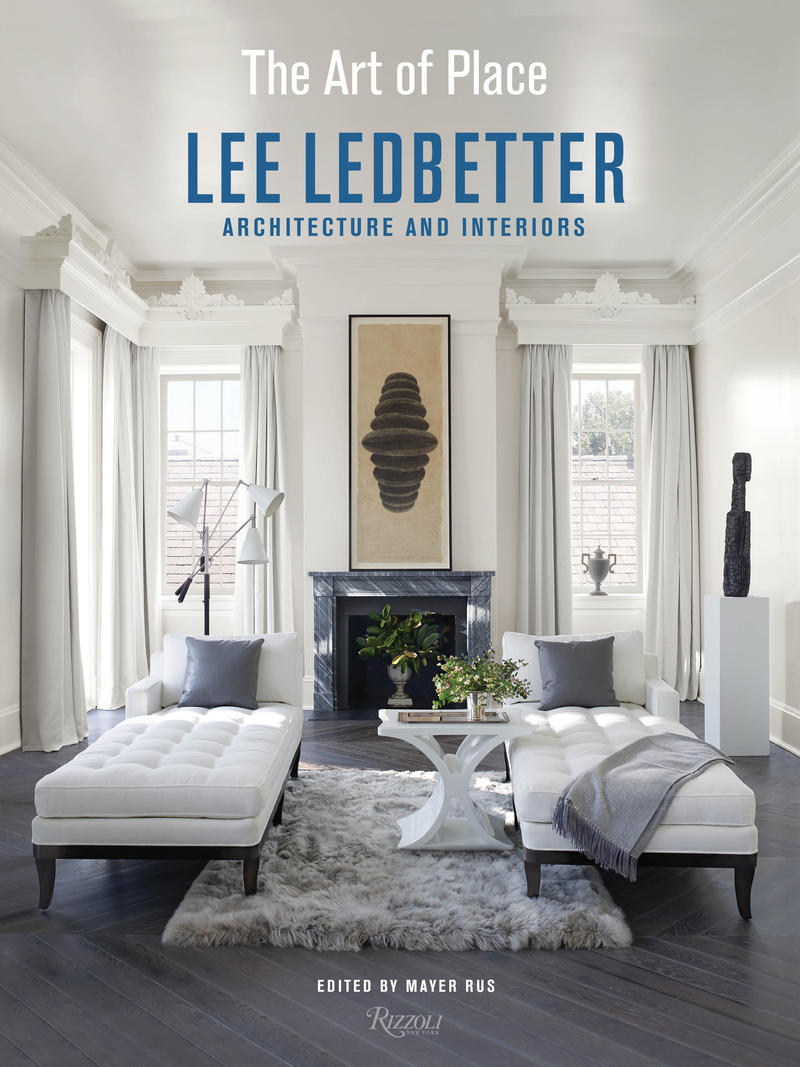 Clean lines meet traditional details in the work of New Orleans–based architect and interior designer Ledbetter, which has been gorgeously showcased in his debut book. He can bring a crisp sense of modernity to even the most unlikely of spaces, a skill that becomes more evident as the book progresses. From an 1829 Greek Revival house to a Presbyterian Church, Ledbetter lends a contemporary brightness to all that he does.
The showstopper: A white brick house on Louisiana's Lake Pontchartrain (first seen on page 132), which Ledbetter specifically designed to house the client's cutting-edge collection of contemporary art. A sculptural, undulating staircase stands out among the rectilinear architecture of the house, and is as convincing a work of art as any of the house's framed pieces.
Sidenotes: Ledbetter's projects are peppered with blue-chip works from artists like Chuck Close, Nan Goldin, Sol LeWitt, Robert Mapplethorpe, Milton Avery and more, showing his talent for thoughtfully incorporating great art into his interiors.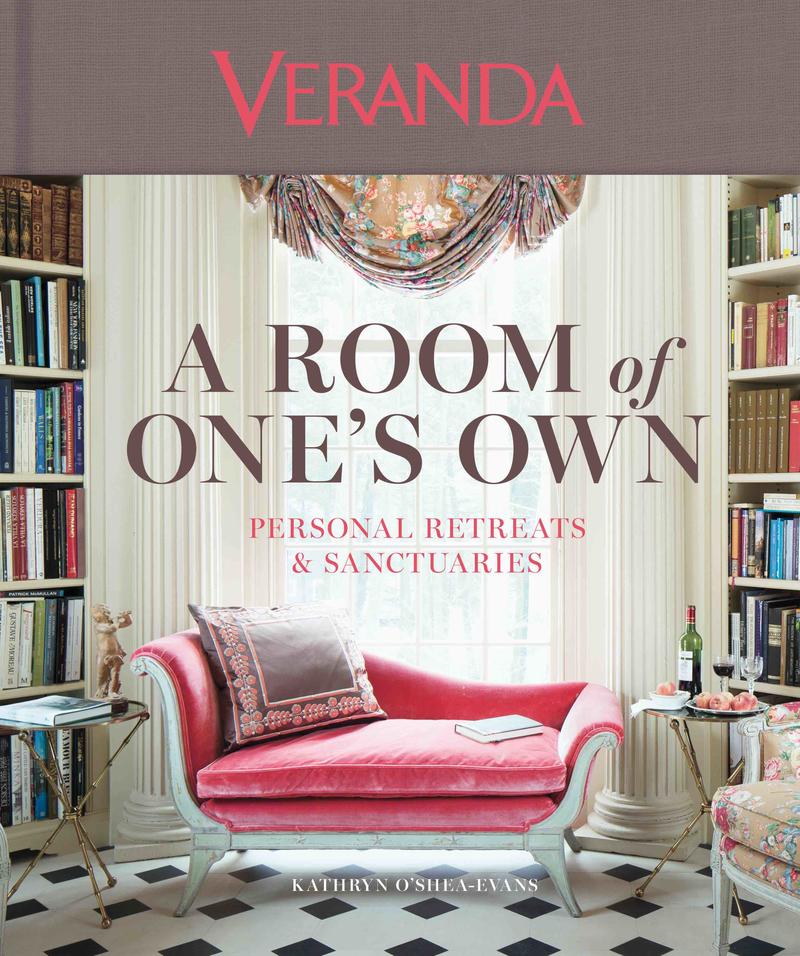 Max Kim-Bee, courtesy of Hearst Books

Veranda: A Room of One's Own by Kathryn O'Shea-Evans
Organized by room and function, the latest book from Veranda showcases some of the most beguiling rooms featured in the reliably pretty magazine. Throughout the book, noted designers like Alessandra Branca and Anthony Baratta share their design philosophies while shorter sections highlight often overlooked spaces, like hallways and nooks. Full of beautifully photographed projects from some of the world's leading interior designers and architects, this is a welcome addition to the brand's already impressive roster of design books.
The showstopper: While each chapter features swoon-worthy rooms, none packs quite the punch as "Dining With Distinction," which presents a collection of the magazine's dreamiest dining rooms. From the minimalism on display in Colette van den Thillart's Ontario dining room on page 186 to Keith Robinson's lushly festooned mantel on page 194, these spaces show why the dining room is so often the crown jewel of a house—a place where interior designers can indulge their creative whims to grand effect.
Choice quote: "When I look around my own rooms, I see every decade of my life on display, from the tintypes my husband and I had captured of ourselves one autumn in Lancaster, Pennsylvania, down to an early print of Jules Breton's La Glaneuse I picked up in Ireland in college. Wherever your eyes go, there we are."
Homepage photo: A Miles Redd–designed room featured in A Room of One's Own (page 128), Annie Schlechter.