Two home furnishings products have been named "winners" in this year's Plagiarius Awards, a program founded in 1977 to draw attention to plagiarized product across various industries. Among this year's winners are knockoffs of Hansgrohe's AXOR Starck V washbasin mixer and Metris Classic faucet (by Taizhou Ranbo Sanitary Ware Co. and Heshan Khone Sanitary Ware Technology Co., respectively), and an office chair by Shenzhen Chunshan Trading Co. Ltd. that was a copy of an original chair by Interstuhl Büromöbel GmbH & Co.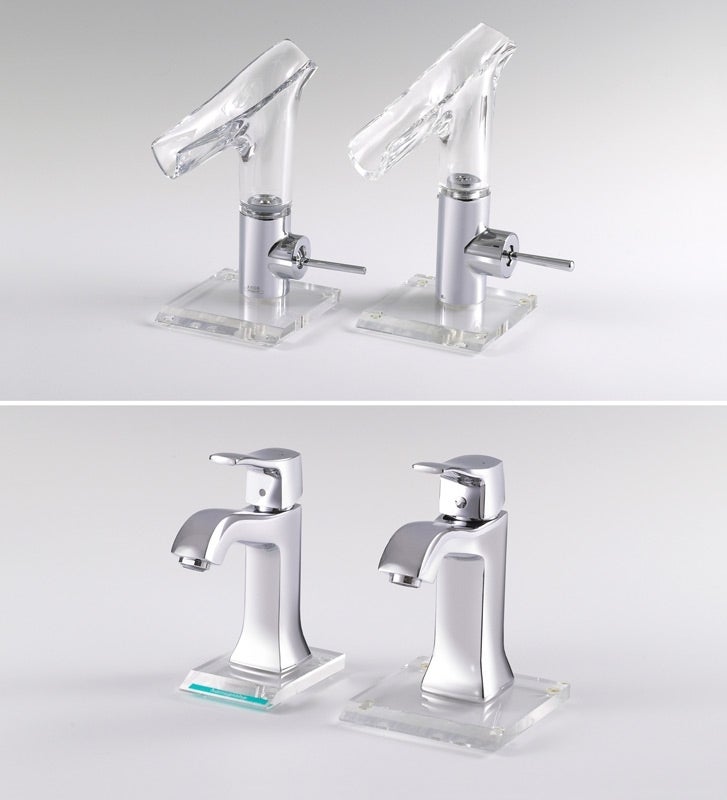 Top left and bottom left: original faucets by Hansgrohe; top right and bottom right: knockoffs by Taizhou Ranbo Sanitary Ware and Heshan Khone Sanitary Ware Technology
The awards were founded by Aktion Plagiarius, with the goal of denouncing "the unscrupulous business practices of counterfeiters, who pilfer intellectual property and pass it off as their own creative achievement."
Each year, the program awards the plagiarizing companies with a trophy of a black gnome with a golden nose, what it calls "a symbol for the exorbitant earnings product pirates collect at the cost of innovative companies. This gnome was created to express the German aphorism 'to earn oneself a golden nose,' meaning to earn a lot of money."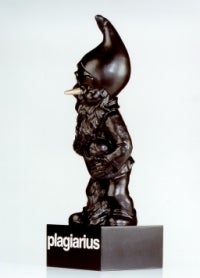 In addition to the awards, the organization also runs seminars, workshops, exhibits and consumer events focused on spreading awareness of counterfeit goods; a permanent exhibit in the Museum Plagiarius, which showcases and documents counterfeit work in Germany; and advice and support for designers and companies impacted by fakes.