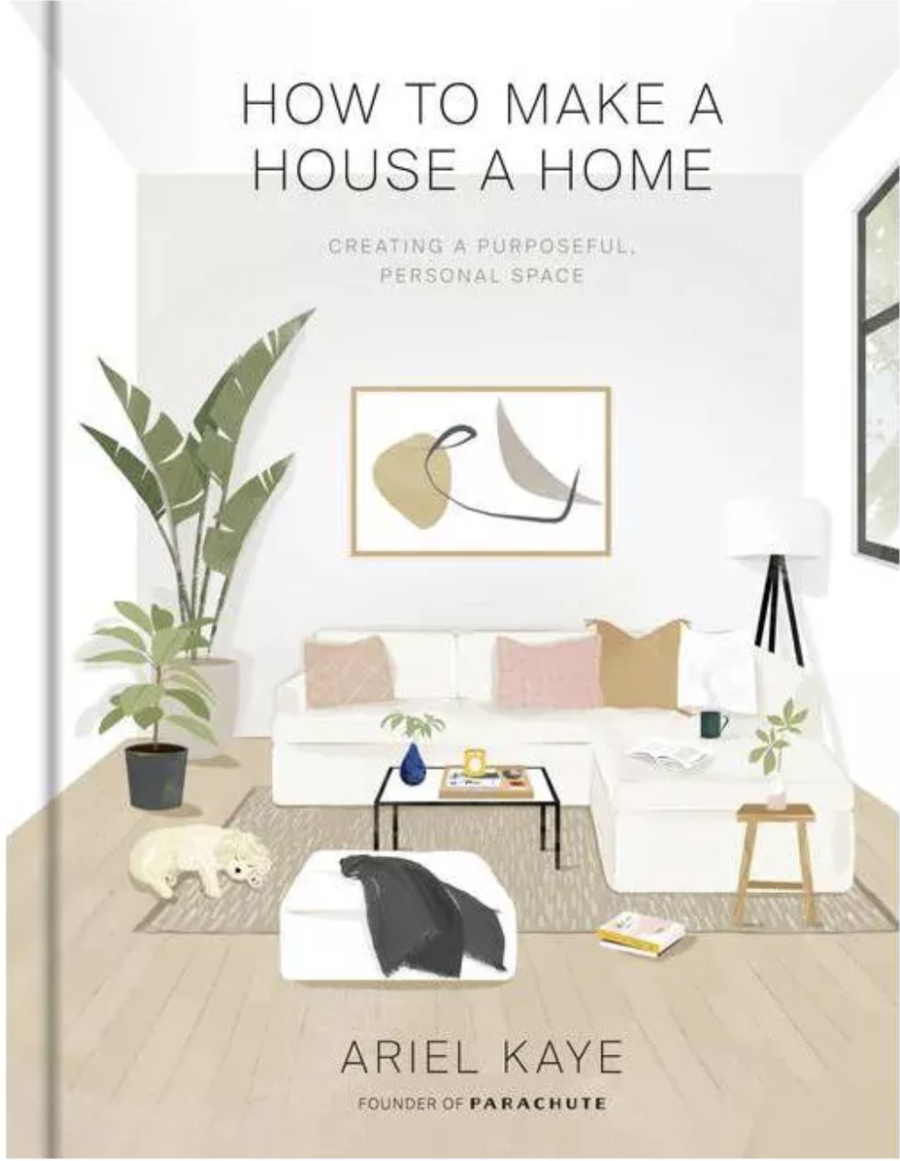 Courtesy of Clarkson Potter Publishers
How to Make a House a Home: Creating Purposeful, Personal Space
By Ariel Kaye
From the founder of home essentials brand Parachute comes a gently instructive and downright soothing guide to arranging a home for an airy, easygoing lifestyle. Blush and ochre illustrations accompany Kaye's cheerful design solutions, offering pretty, practical ideas for everything from how to configure the cords around your TV console to which textiles will allow your personality to shine.
Choice quote: Having first settled in a New York apartment before moving to a house in Los Angeles, Kaye has a knack for finding a home, no matter the size: "Creating a home is not about the amount of space you have; it's what you choose to do with your space that makes it reflective of you" (page 15).
Some kind of colorful: Kaye's chapter on selecting wallpaper and paint reads as effortlessly as talking to an old friend. She lays out color stories and pattern guides (along with tips for how to make sure it's really the one you want), outlining the relative benefits of this floral or that shade of green (pages 51–57).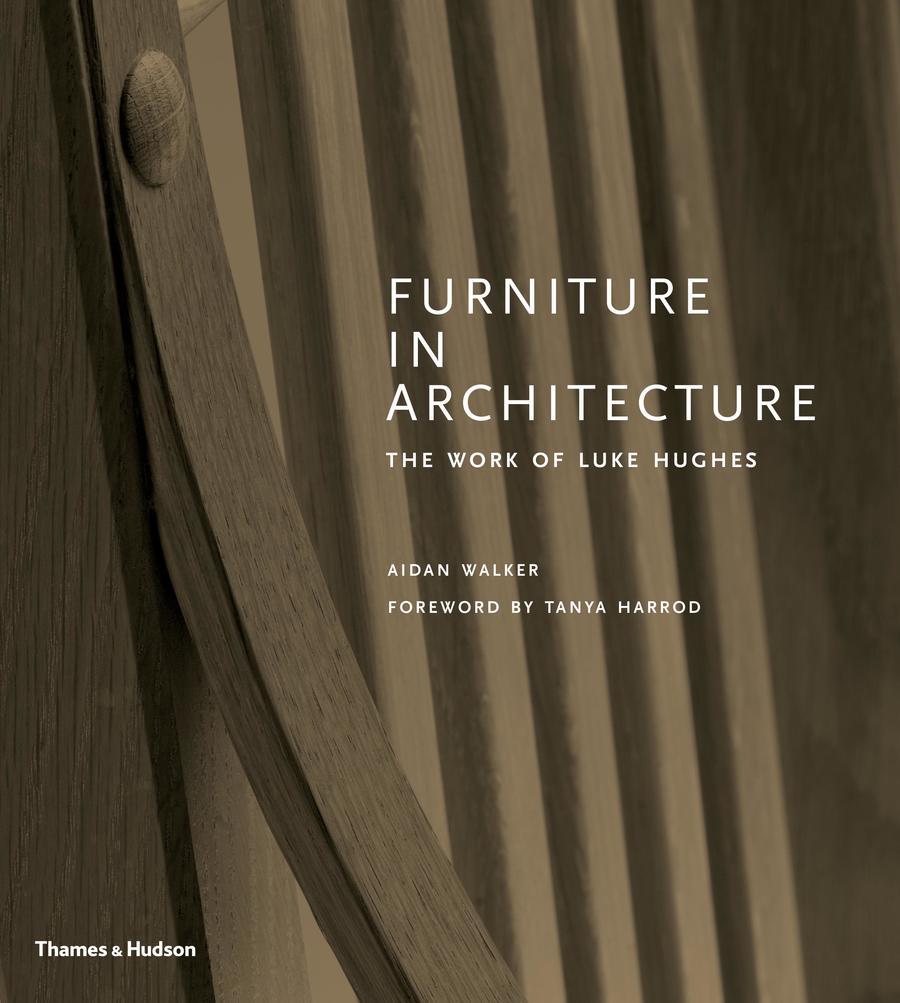 Courtesy of Thames and Hudson
Furniture in Architecture: The Work of Luke Hughes
By Aidan Walker
British furniture designer and maker Luke Hughes has been practicing his craft since 1981. Over the course of the last four decades, he's become an inextricable part of the U.K.'s rich institutional architecture landscape—his prolific career is underscored by his deep admiration for the region's vibrant Arts and Crafts history. In this new release from Thames & Hudson, Aidan Walker explores Hughes's studio as well as more than 20 case studies of his work, from cathedrals and parish churches to many of the buildings at Oxford and Cambridge, and several other administrative buildings in British society.
Choice quote: "One particular skill is to see beyond the immediate design brief on any project and predict how the furniture is likely to be used—not just for those who occupy these buildings but also for those whose job it is to manage them—without diminishing the dignity of the architecture," Hughes once said. "But furniture also has to work, and to last 50 years or more. So this is not just about aesthetics but also about engineering" (page 21).
A standing ovation: For his project at the Theatre Royal at Bury St Edmunds, Hughes was tasked with a restoration of the only remaining Regency theater in the U.K.—he outfitted the entire space with scarlet-upholstered chairs designed for 50 to 100 years of use (pages 150–156).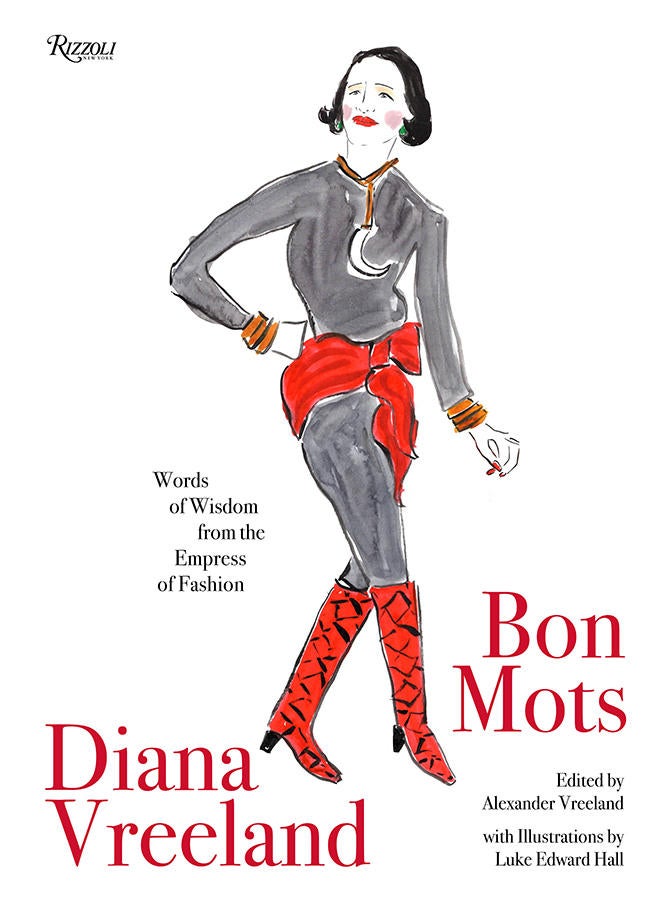 Diana Vreeland: Bon Mots
Edited by Alexander Vreeland
While not expressly devoted to interior design, former Vogue editor in chief Diana Vreeland was a tastemaker all her life. Her timeless influence has extended beyond her death in 1989, encouraging and inspiring generations of creatives, past and present, to do their best work. In this fresh-off-the-press book from Rizzoli, edited by Vreeland's grandson, Alexander, her bon mots are perfectly paired with illustrations from British artist Luke Edward Hall.
Choice quote: The fourth chapter surveys Vreeland's philosophies on creativity. One standout? "I think it's a great mistake to cater to popularity. Where's the style in it?" (page 50)
Forge ahead, hold your own: "I believe in the rare, the extravagant, the utmost of everything. I don't believe in the middle of the road because I don't think it's good company. I think if you live in a rarefied, marvelous atmosphere, you're happier." This Vreeland quotation is fittingly accompanied by a rouge-lipped illustration of the style doyenne herself (pages 96–97).
Homepage image: Diana Vreeland | Illustration by Luke Edward Hall, courtesy of Rizzoli