Product Preview is a weekly series spotlighting the latest and greatest debuts in the marketplace. Check back every Friday for what's new and notable.
Spring has arrived, bringing a slew of spirited releases to celebrate the new season. From weather-safe mosaic-topped tables to neon-colored botanical wall murals, here are 10 standouts from the latest batch of releases.
Sunbrella dropped its highly anticipated collaboration with Portland, Oregon–based designer Max Humphrey. Available exclusively through Pindler, the collection boasts 69 vintage-inspired fabrics across 10 Americana-infused patterns, including the flannel-esque Gingham, the floral Bandana and the matelassé Quilt.
Courtesy of McKinnon and Harris
McKinnon and Harris tapped New Ravenna for its inaugural furniture collaboration. The collection offers outdoor-friendly aluminum coffee and dining tables outfitted in characterful hand-crafted custom stone mosaic tops, including the cuboid-style Rattan, the zigzagging Raj and the kaleidoscopic Marabel.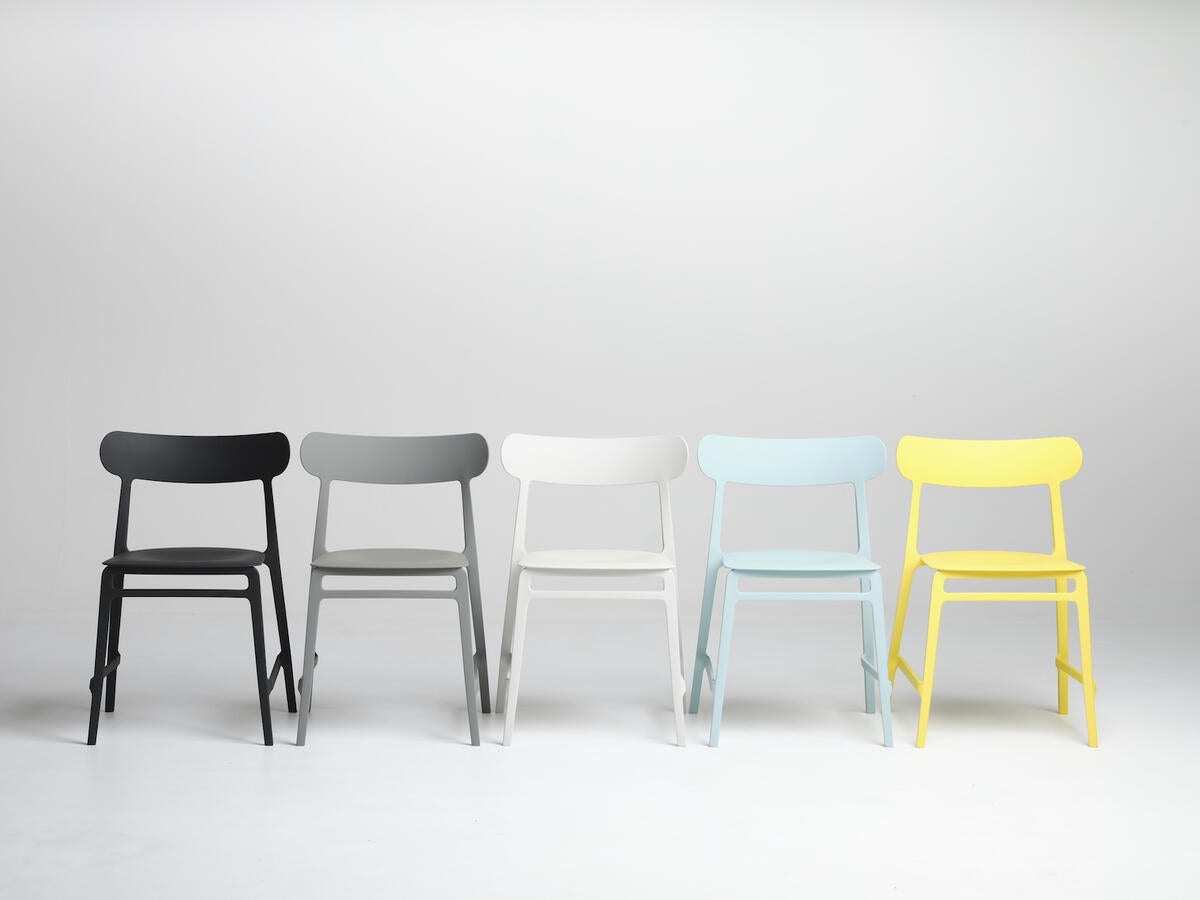 New Zealand–based brand Noho launched an innovative, eco-friendly stacking chair named Lightly. Available in five breezy colorways—including yellow and sky blue—the super lightweight design is crafted from a blend of plant-based polymers and recycled post-consumer waste materials, boasting a gently curved back and contoured seat for added ergonomic support.
Courtesy of Tempaper & Co.
Tempaper & Co. premiered the Crafted Settings collection, its first-ever line of rugs and runners. The series consists of seven handwoven and hand-tufted designs—available in multiple sizes—clad in some of the brand's bestselling wallpaper motifs, including the stippled Peppered Spots, the palm-leaf-patterned Pastel Tropical and the delightfully striped Double Dash Reversible.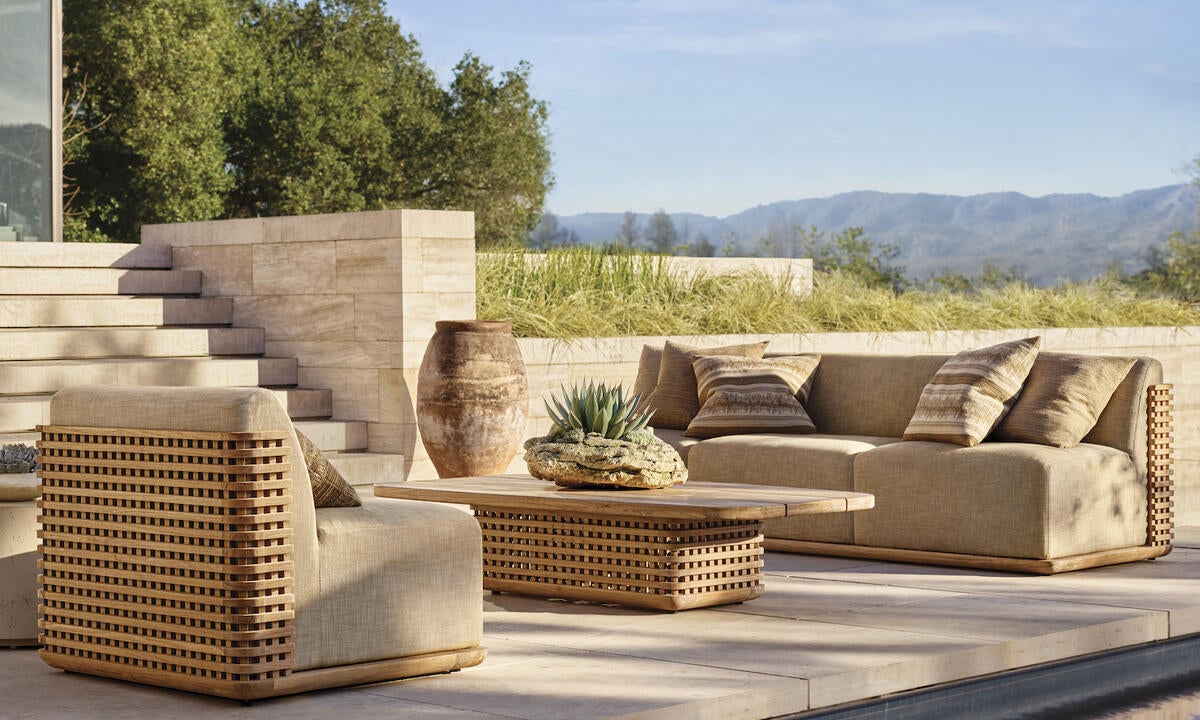 RH rolled out its Outdoor 2023 collection. The sophisticated selection offers eight ultrasleek suites crafted in collaboration with an array of international designers, such as the lattice-framed Trelica line by Thomas Bina and Ronald Sasson, and the arched, teak-veneered Solaro series by Simone Bonanni and Valerio Sommella.
The Invisible Collection introduced a stunning selection of designs by French wife-and-husband duo Maylis and Charles Tassin into its esteemed portfolio of collectible furnishings. The series spans 39 artful pieces that draw from a wide—and incredibly cool—range of aesthetic references, including a sculptural bronze mirror inspired by Michelangelo's Pietà and an armless slipper chair named Edd that evokes the curvilinear styles of the 1930s.
Oka's collaboration with Cabana is a love letter to heirloom antiques. Crafted by artisans in India and England, the series comprises 12 enchanting lighting designs inspired by old-world fabrics and objects, such as a hand-turned wooden table lamp named Pilastro and the elaborately embroidered Arabesque lampshade.
Woven debuted an eco-conscious assortment of furnishings called Fota Bistro. An homage to Arts and Crafts pioneer William Morris, the collection boasts four hand-woven designs composed of vegetable-dyed Indonesian rattan, including an armchair, a side chair, a barstool and a counter stool.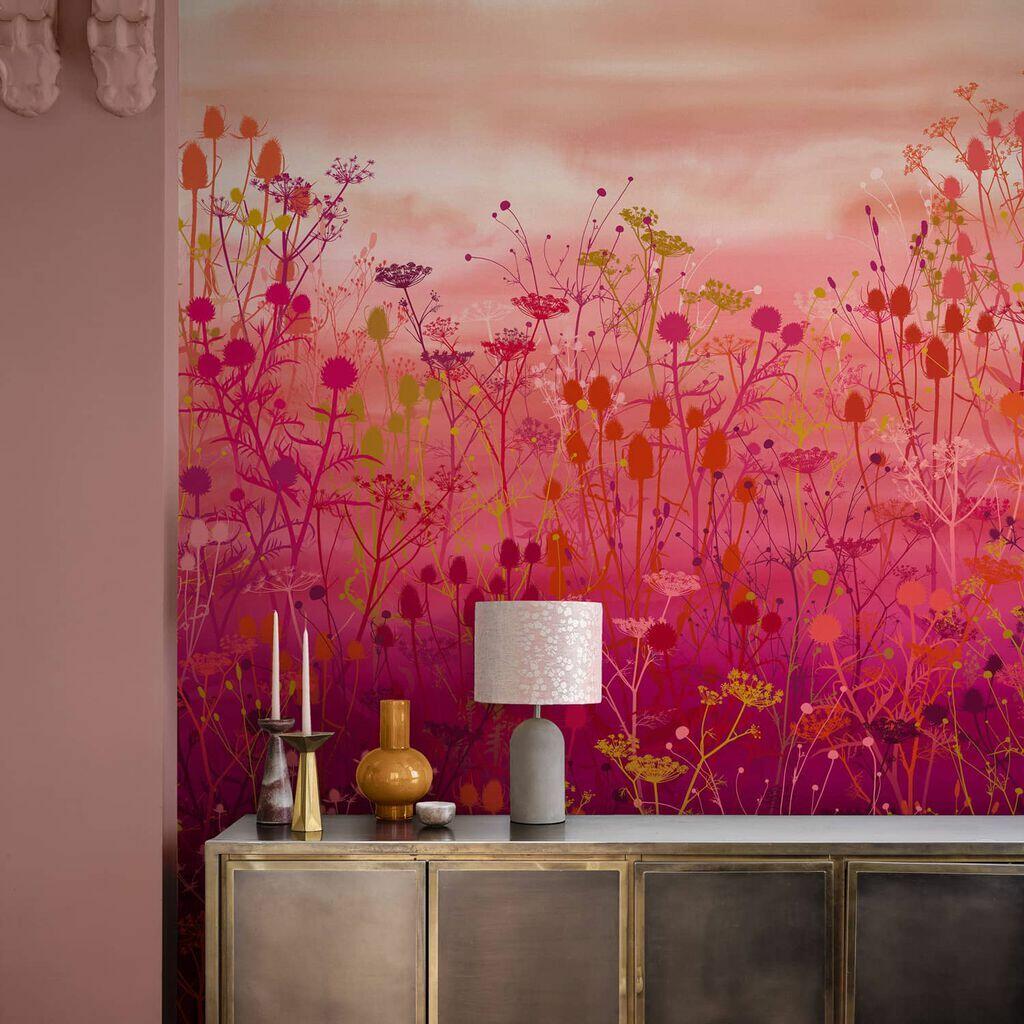 Graham & Brown called on British artist Clarissa Hulse for a dreamy, frond-filled collaboration. Dressed in a rainbow of vibrant hues, the collection features 21 bespoke botanical wall murals based on photographs of the London artist's hand-made–and foraged—collages, including the neon-colored Serendipity Rainbow and the pink ombre Tania's Garden Sunset.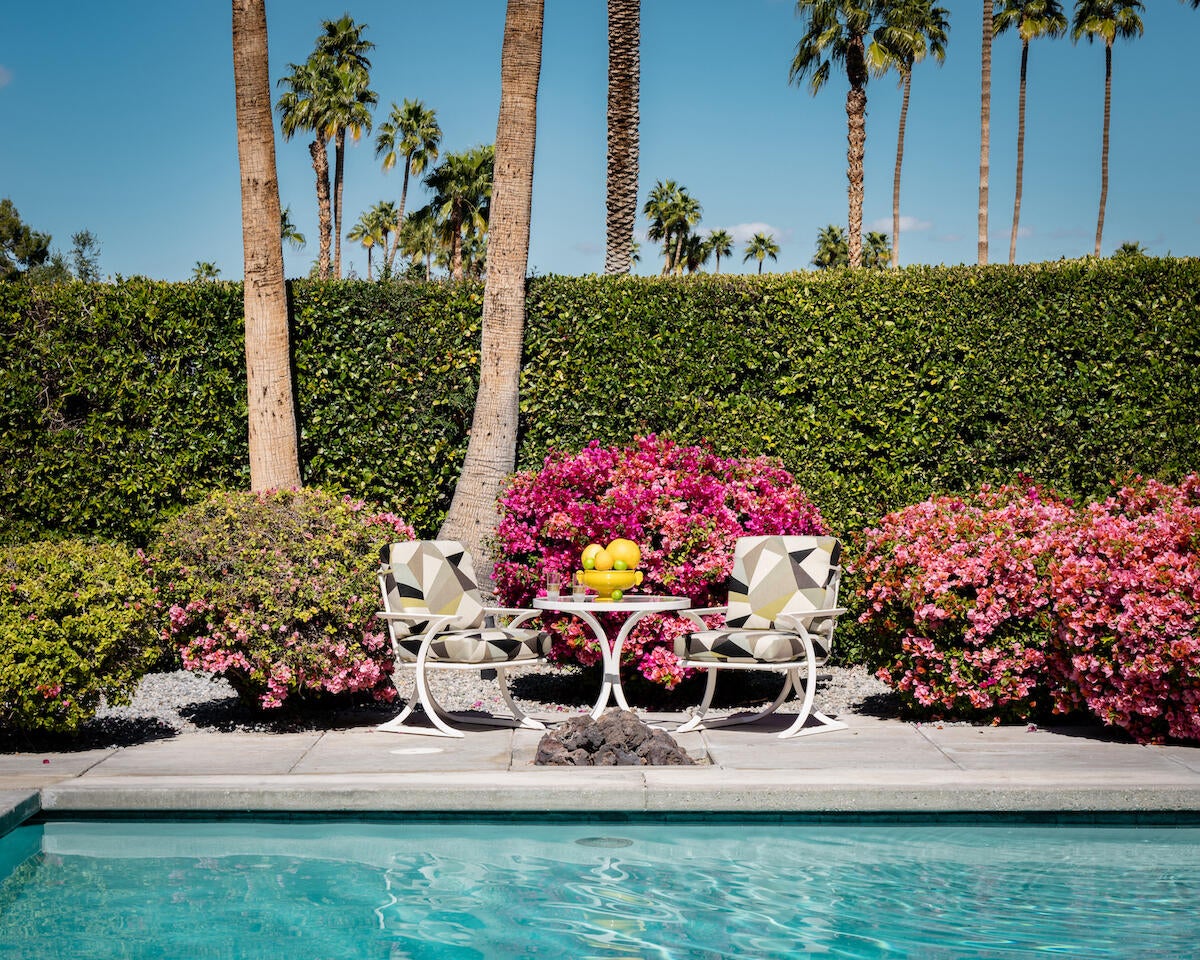 Donghia unveiled a fresh line of outdoor performance fabrics, Lake Hill, just in time for spring. The highly tactile selection includes three dozen weather-resistant styles adorned in eye-catching graphic motifs, such as the geometric Razors Edge and subtly striated Blur The Lines.