On the afternoon of July 27, Ethan Allen chairman and CEO Farooq Kathwari was preparing to make an appearance on the financial news channel CNBC. He was there to discuss his company's new partnership with Amazon. The deal would mark the first time in Ethan Allen history that the company's product would be sold outside of its own stores.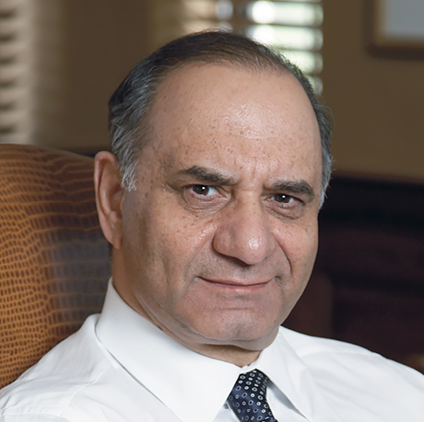 He couldn't have picked a better day.
That morning, shares of Amazon were called to open at an all-time high, the company was due to report its quarterly earnings, and traders were bidding up the shares in anticipation of just how strong the numbers might be.
Year-to-date, the shares of Amazon have risen more than 40 percent, to well over $1,000 a share, so the 17-point jump in the stock that was expected that morning was hardly news.
What made that morning's rise in the share price one of note was the impact it would have on the personal fortune of Amazon's founder, Jeff Bezos, who owns nearly 17 percent of the outstanding shares in the company.
At 9:30 a.m., as NASDAQ trading began, ticker symbol AMZN first crossed traders' screens at just north of $1,069 a share. Bezos's net worth was now estimated to be more than $90 billion, making him the richest man in the world. The meteoric rise in his wealth is the direct result of Amazon's stunning transformation from an online bookseller to a retail colossus. No company in history has had a greater impact on the way consumers shop or on the landscape of traditional brick-and-mortar stores.
The financial firm Bespoke Investment Group, known for seeking out innovative ways to look at the market, found a somewhat somber way to measure that impact. It created the "Death by Amazon" index. As the name implies, Amazon's rise often has a direct correlation to the rest of retail's decline. The index comprises 54 publicly traded retailers, from big department stores like Macy's and Nordstrom, to specialty retailers like Best Buy, Dick's Sporting Goods and Williams Sonoma.
Amazon has gotten quite a bit of attention recently, as it has made several corporate announcements in the past couple of months that have continued to shake up the retail industry. For example: On June 19, the day that Amazon announced it would purchase Whole Foods Market, $32 billion in market capitalization was quickly wiped off the "Death by Amazon" index. Among the wounded was grocery store chain Kroger, whose shares fell more than 9 percent on the day. Shares of Target were down more than 5 percent, and even mighty Walmart's share price fell by more than 4 percent.
On July 20, Amazon announced what would seem to be a small partnership with Sears to sell its Kenmore brand of appliances. Yet by the way their shares reacted, one might have thought that The Home Depot and Lowe's were about to go out of business. At the end of the day, shares of The Home Depot, Lowe's, Whirlpool and Best Buy had lost a combined $12.5 billion in stock market value, as traders feared the competition.
Even the speculation that Amazon might one day consider entering a market can cause a tremor for the competition. On July 17, for example, as news broke that Amazon had filed a trademark for a service described as "We do the prep. You be the chef," shares of the meal kit delivery service Blue Apron fell more than 10 percent.

80 percent of the customers that visit one of the 200 design centers that Ethan Allen has in the U.S., or the 300 worldwide, have either gone on mobile or visited our website,
"
says the company
'
s chairman and CEO, Farooq Kathwari.
None of this was lost on Kathwari as he began his appearance on CNBC's Power Lunch. He knew what he was up against and he made it clear that for the Amazon partnership to work, it had to be on his company's terms, noting that the "storefront will be an Ethan Allen Design Studio on Amazon," and that "the products will be sold by Ethan Allen and shipped by its 'white-glove' Premier In-Home Delivery service."
Later this month, online shoppers will be able to chat live with Ethan Allen's on-staff design consultants on the Amazon site.
Kathwari noted that "80 percent of the customers that visit one of the 200 design centers that Ethan Allen has in the U.S., or the 300 worldwide, have either gone on mobile or visited our website." The hope is that Amazon will ultimately bring new customers to their site and into their design centers.
Whether or not this partnership will become a major source of revenue for Ethan Allen in the future remains to be seen, as Kathwari is the first to admit. He knows it is more, at least for now, about keeping his brand relevant. It's a strategy he has long advocated, and implemented: whether that means embracing technological innovation, partnering with Disney to expand Ethan Allen's offerings for children, or pushing to open locations throughout Asia and the Middle East.
Nonetheless, it is a bold move to partner with such a feared competitor, and one that others in our industry would do well to take note of. Next year, Kathwari will be celebrating his 30th year as Ethan Allen's chairman and CEO, and once again, he is leading the way, keeping his brand in front of new would-be customers, wherever they choose to shop.