This October, the O'More Designer Show House is heading to Nashville for the first time, with a roster of 18 designers, many of whom are O'More College of Design alumni, including lead designer Kimberly Kelly. The house is being built in the Você neighborhood on property left by the late country music star Eddy Arnold, who wanted everything built on his land to be sustainable. The showhouse opens October 19 and runs through November 12.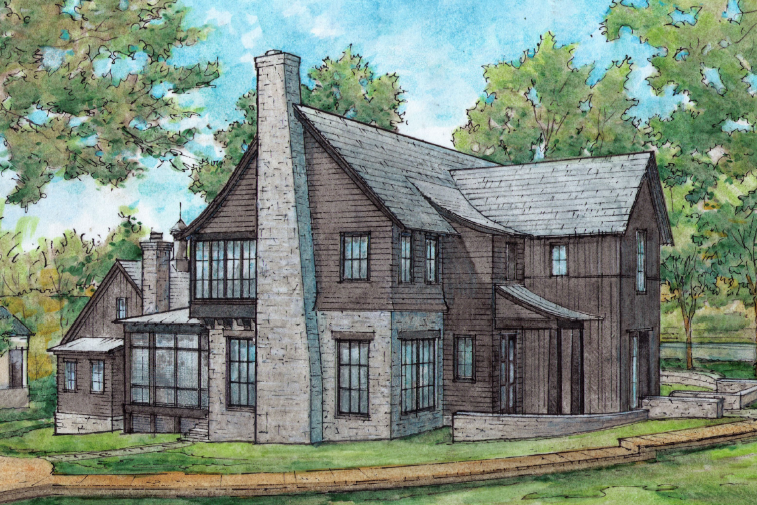 "Nashville is a hotbed of design innovation. Everyone is talking about the ideas that are coming out of this city," says Atlanta-based designer Amy Morris, co-honorary chair of the showhouse with Robert Brown.
Design direction for the house came from Kelly, who worked with architect J. Carson Looney and builder Brady Fry. In a neighborhood filled with white houses, she decided to break the mold and paint the exterior black.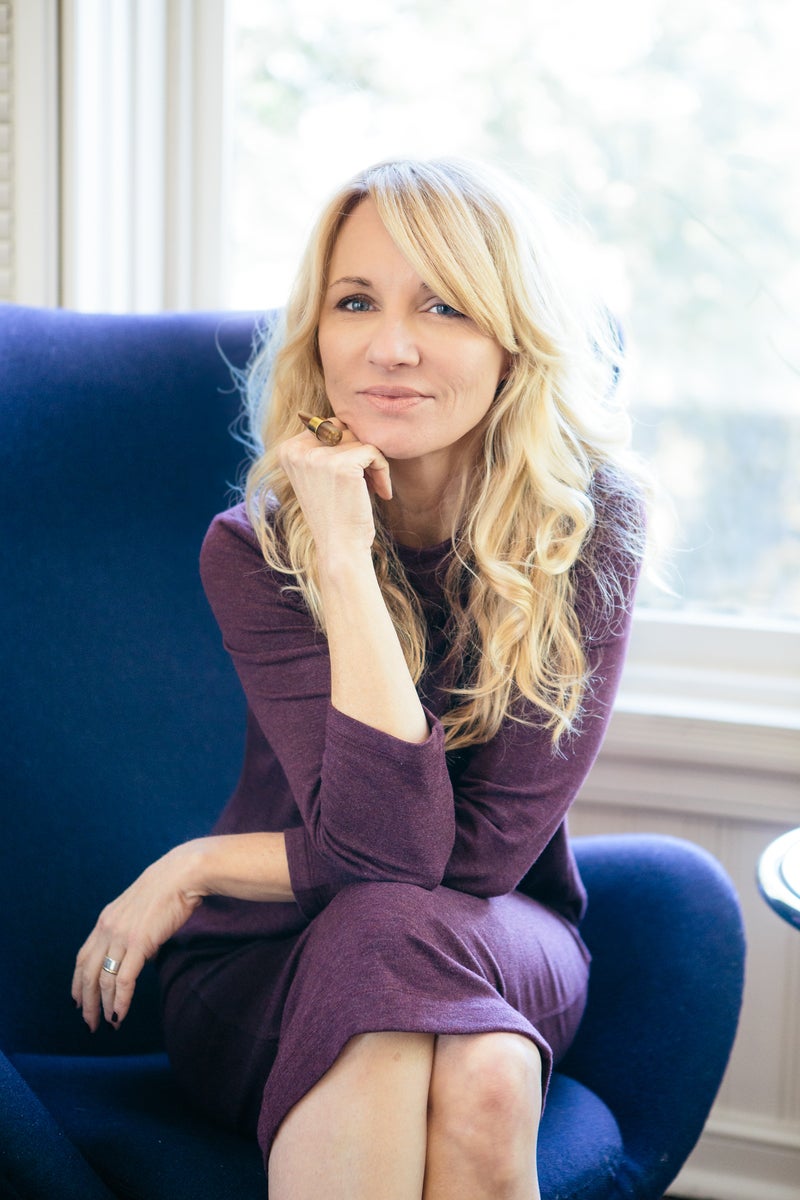 "It was a little bit of a revolt against all the white houses that are going up around here," says Kelly. "And I do have to say we do love white houses—they are timeless and classic—but it felt like the showhouse needed to be a little avant-garde, a little different."
She adds that because of the sustainable focus of the neighborhood, she thought the black exterior would work with the light and the shadows and blend in with the trees, allowing the architectural elements of the house to stand for themselves.
Another first for the showhouse this year is pairing each designer with an O'More College interior design student to serve as an intern throughout the design process. In previous years, students assisted designers, but this is the first time a formal apprentice program was established.
"There's a lot to be learned," says Kelly on having the students involved in the showhouse. "The real world and school, they are close, but they are also worlds apart."
The full roster of designers includes: C. Morris Studio, Robert Brown Interior Design, Lila Pryor Frank Interiors, Pfeffer Torode Architecture, J. Haynes Interiors, Minnette Jackson Interiors, Vernacular, Parkes & Lamb Interiors, Sanctuary South (first floor guest bedroom), Amy Morris Interiors, Sandler Design Group, Savage Interior Design, Red Leaf Interiors and Tanley Blake Interiors.
Tickets can be purchased online.