Shelter Global, a not-for-profit organization focused on clean and safe living conditions, announced the finalists of its third annual Dencity Competition. This year's competition theme: Urbanization and city dwelling, with finalists' projects targeting living conditions in Palestine, Syria and Delhi.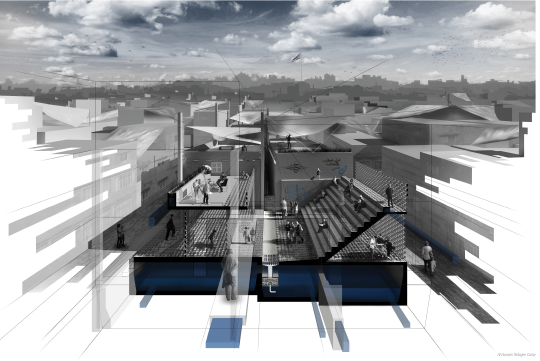 The first-place project, "Palestine: The Right to Water," was designed by four urban design students at Columbia University: Majed Abdulsamad, Jun Seong Ahn, Maria Isabel Carrasco and Haochen Yang. Their project was a rain collection system for a 70-year-old refugee camp that had over time developed into an informal neighborhood.
"Designing for permanent impermanence is a great challenge. This proposal demonstrates with great diligence how an informal community living in a water scarce environment can become proactive to secure their livelihood without questioning their permanent impermanence," says Petra Kemf, jury member and Columbia University professor, according to Arch Daily. "Providing the community with an ephemeral but lasting tool kit to collect water, this group enables a community to take on current and future water shortages within their region from the bottom up."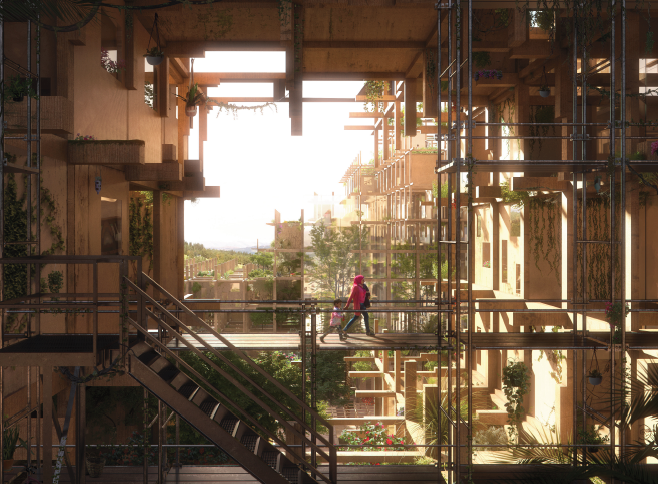 Four architects designed the second-place-winning project, "Syria: Beyond Slums," which addressed the refugee crisis. Their design is a modular housing unit that can expand into clusters, and then neighborhoods.
The third place project, "Delhi: Flood Resilience" was created by a single entrant, landscape architect Adèle Hopquin. Her project tackles inequality in the city via designing new flood infrastructure and planning.

Six special mentions were also named with projects that identified challenges in Haiti, Mumbai, Peru, Ethiopia, Makoko and Sudan.