From Malibu to Montana, new spaces are popping up across the country, full of contemporary and vintage products to inspire designers as summer winds down. In our August roundup, BOH gathers all the showroom happenings to have on your radar.
SHOWROOM SPOTLIGHT:
Emerson Bailey makes Montana a destination for Swedish antiques and vintage
Inside a 100-year-old cannery in Bozeman, Montana, an 18th century Gustavian demilune cabinet is the centerpiece of a dining room vignette. It's not the look you'd expect in a rugged mountain town, but the brick factory's exposed wood beams and industrial interiors serve as the perfect backdrop in Emerson Bailey's new showroom, featuring a mix of rare Swedish antiques, fine art, and midcentury vintage and contemporary pieces.
That the showroom landed in Bozeman at all reflects a changing sensibility among the region's design clientele. In 2016, Susan Weiss founded Emerson Bailey in Denver; she was joined in the business by Swedish antiques dealer Daniel Larsson in 2021. After operating galleries in both locations, the transatlantic company is expanding its footprint into new territory in Montana, where there's "a high level of appreciation for unique, extraordinary pieces in design," says Weiss. "Since I've been [in Bozeman], it's been a confirmation that people here are building homes for generations, and they're looking for something that is not the norm: It's more unusual, more special and more thoughtful."
While Weiss noted that there are plenty of contemporary building and design resources in Big Sky, 45 minutes south of Bozeman, she saw a need for different materials and motifs. From blue-checked gingham Hästens mattresses to pure brass hand-built faucets by Danish company Toni, customers can browse the 1,764-square-foot space that mixes contemporary artisan pieces with antiques like 19th century folk-art log chairs or an ebonized Baroque cabinet. "We have an opportunity to bring in other elements"—think reclaimed floors, chimney pieces and sinks—"that designers, to my knowledge, don't have access to here in Bozeman," says Weiss. "It allows them to build in this very classic style and position our antiques in those environments. We're trying to bring in things that are a bit more rare to inspire people."
Emerson Bailey prioritizes this in-person experience of finding inspiration in a world where people can source furniture online. "I think we see furniture in an auction, and we certainly see them on 1stDibs, but to be able to go into a gallery and see pieces in a curated way is different—you can imagine creating a special space because you felt different when you came in," says Weiss. Another benefit of opening up the shop has been building relationships with the local community—specifically, designers. She gets to learn about what projects they're working on, and how she can source pieces that will help them be successful with clients. "It's this collaborative relationship that I started when I opened the studio in Denver, and it was so impactful because you're opening up your own aesthetic and your own style and your own curation, and sharing that in a very vulnerable way with someone else," she says. "You're developing that relationship with a designer or an architect that hopefully will be ongoing for years. It's not like you're going into a store to shop; you're coming in to have an experience and have a good dialogue."

109 E. Oak St., Suite 1C, Bozeman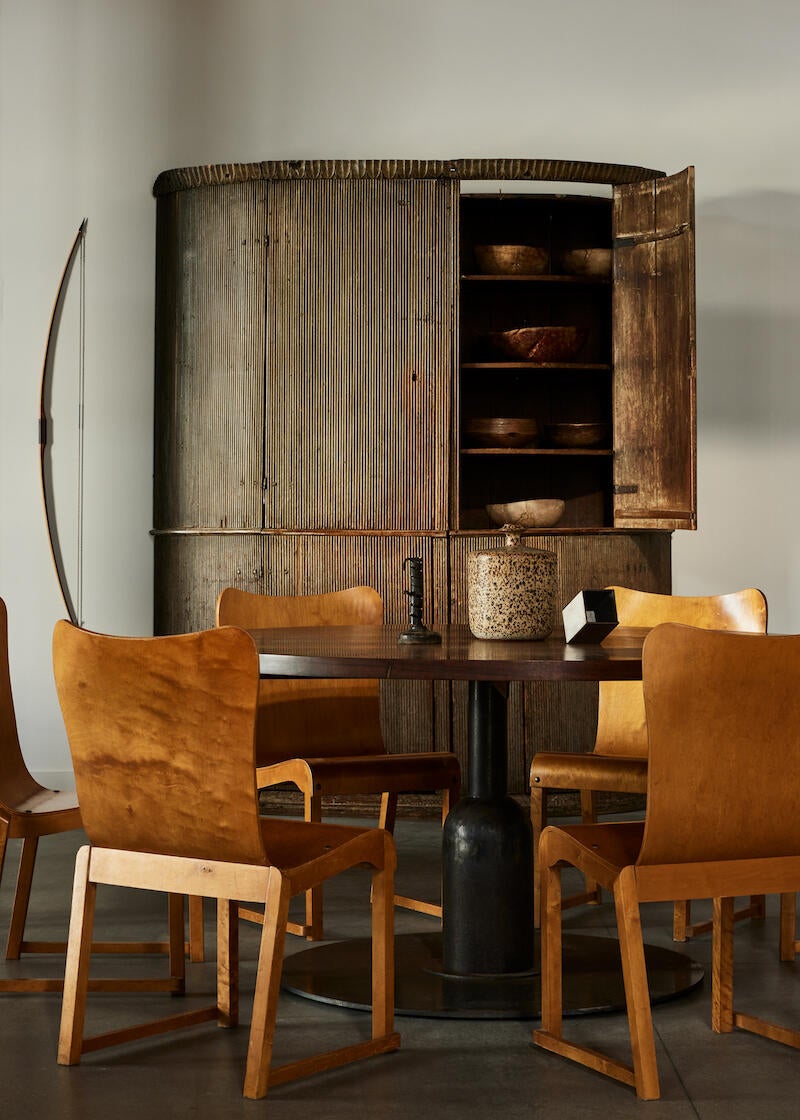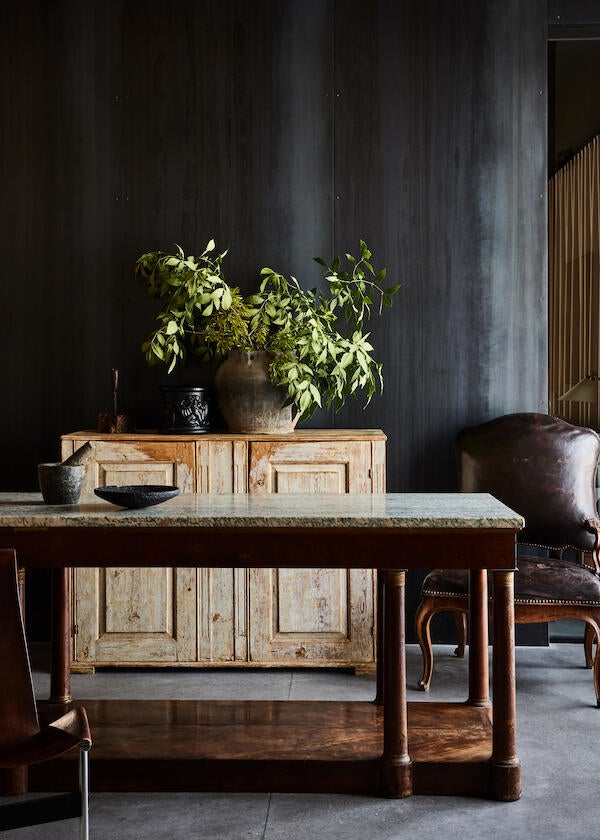 CALIFORNIA
Family-owned home furnishings retailer Habitat Home & Garden opened its third California location in Malibu. Located in one of the oldest commercial buildings in the area, the 4,000-square-foot 1930s coastal property will feature one-of-a-kind statement pieces for home, including lounge chairs, pendants, rugs and accessories like candle stands and olive oil pots.
21249 Pacific Coast Hwy., Malibu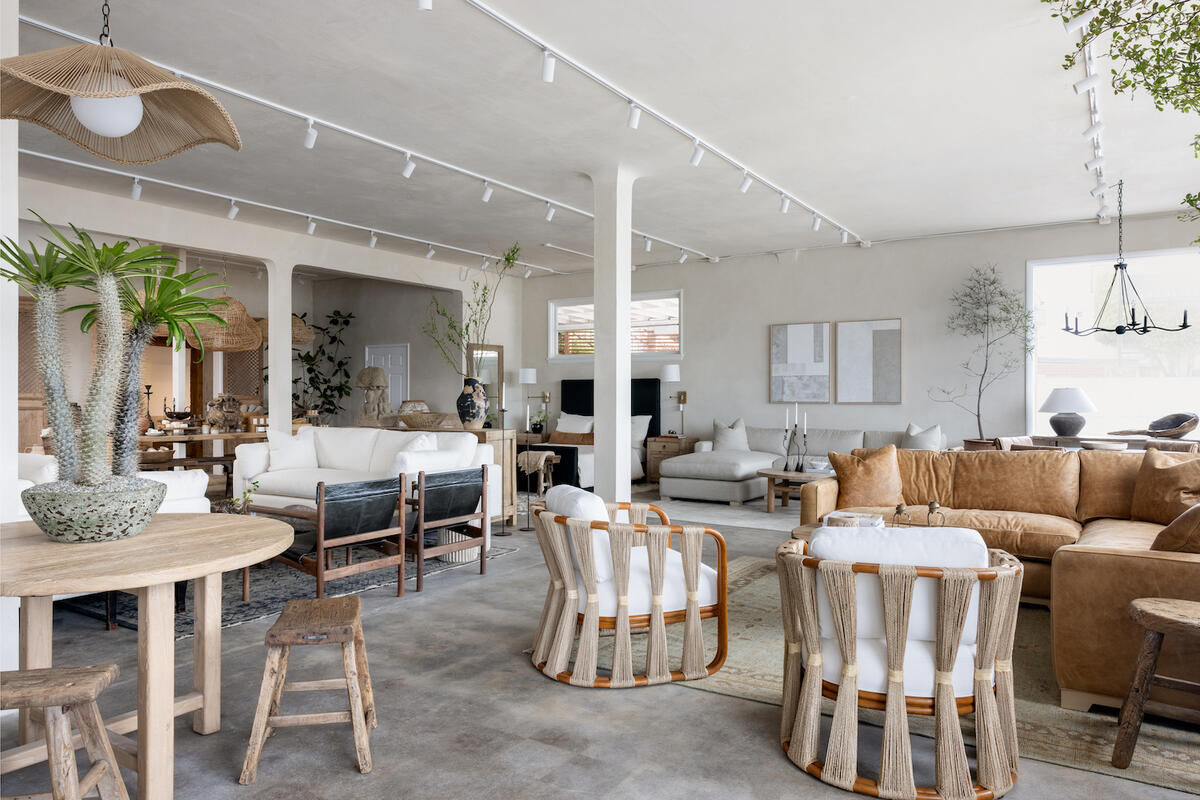 Shelby Bourne Photography
ILLINOIS
Mattress and bedding company Naturepedic debuted its new retail location in Chicago as the company shifts its growth strategy to focus on its omnichannel retail presence. The brand is focused on doing good, too, and will partner with local nonprofit Humble Design Chicago to accept donations of old mattresses in exchange for a discount on in-store purchases.
643 Central Ave., Highland Park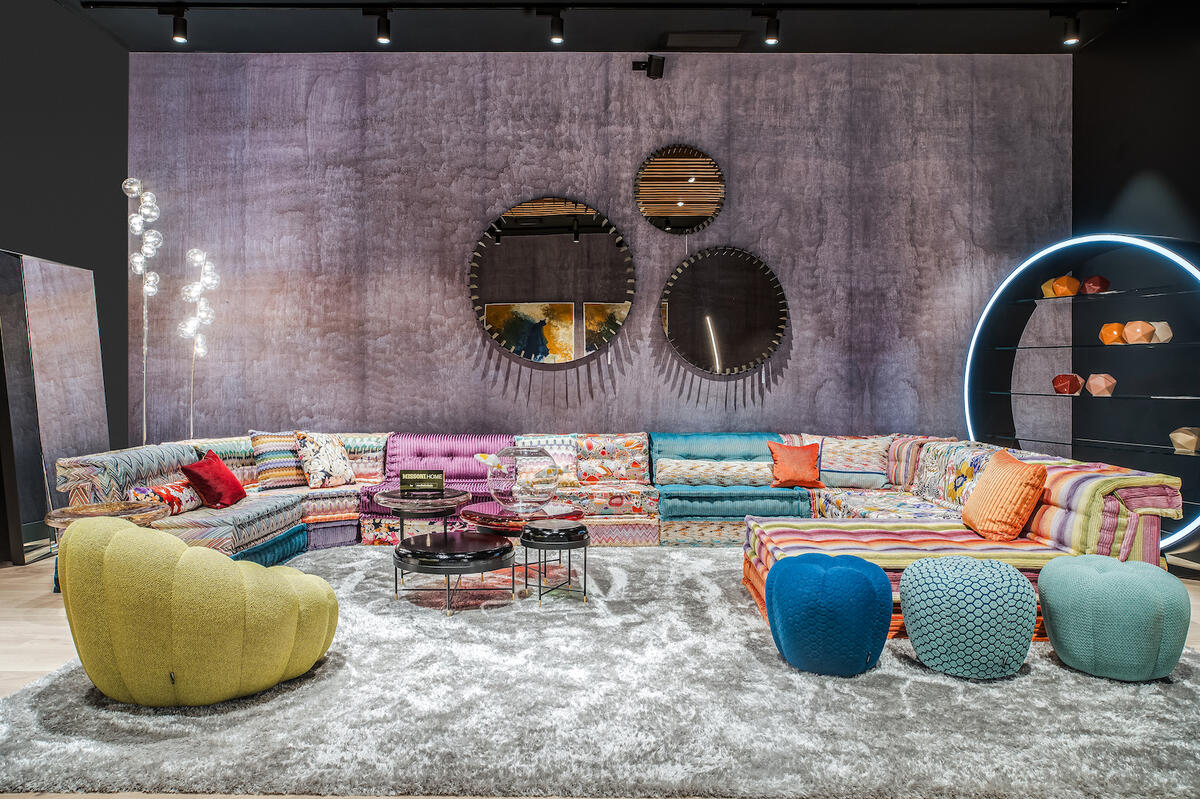 NEW JERSEY
Luxury furniture brand Roche Bobois has officially opened a new showroom in The Mall at Short Hills. Head of the brand's interior architecture department Jacqueline Hopfer designed the space, which showcases a curated selection of Roche Bobois's furniture and offers design services to assist customers in furniture selection, space planning and color coordination.
1200 Morris Tpke., Suite B108, Short Hills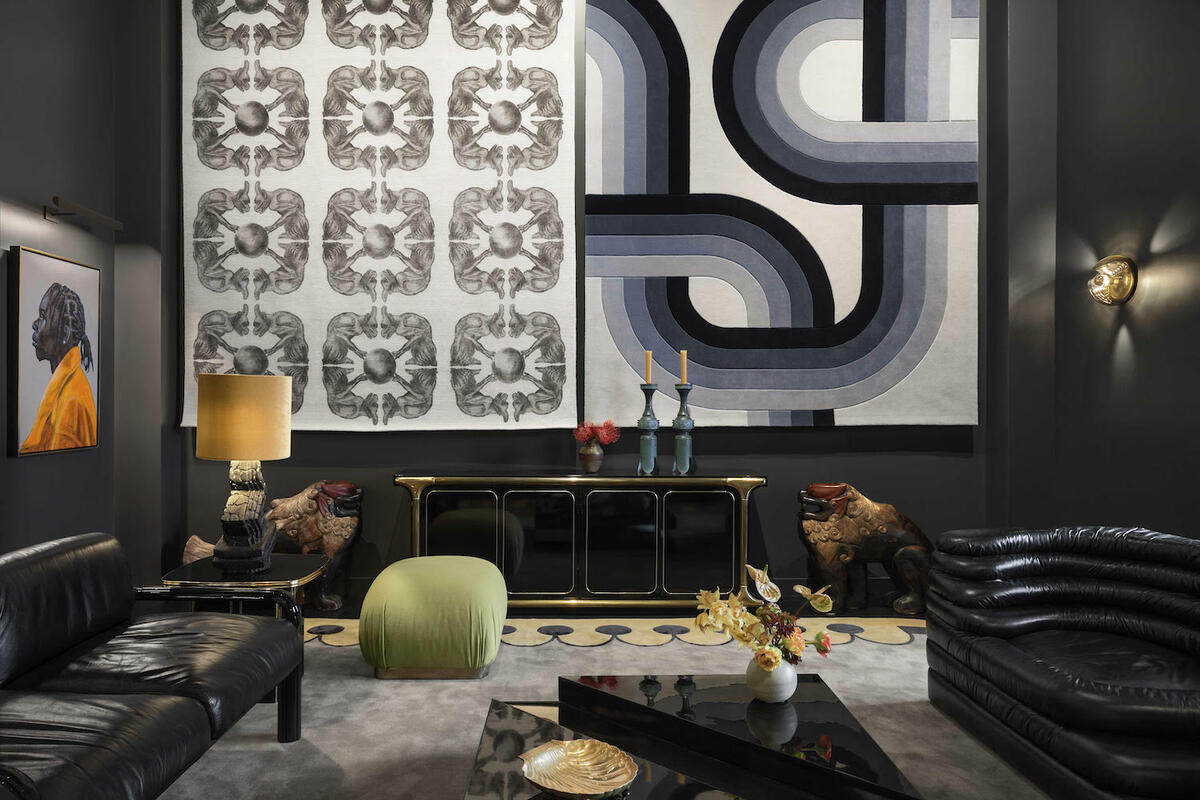 NEW YORK
British cabinet brand Plain English collaborated with British lighting manufacturer Original BTC on a new addition to Plain English's New York showroom. The new "garden floor" features a variety of Original BTC's signature hand-made lighting fixtures, which now line the windows and display areas in the updated Manhattan showroom to complement Plain English's traditional bespoke cabinetry.
51 E. 10th St., New York
Custom carpet company Erik Lindström debuted a new rug gallery in New York's Flatiron District. Designed in collaboration with New York–based interior designer Anna Beeber, the 4,000-square-foot space boasts a set of midcentury bronze doors and a wool-and-silk botanical backdrop rug in the lobby. Inside, a series of partitioned galleries showcase the bespoke rugs surrounded by vintage furniture and lighting.

9 E. 19th St., 2nd Floor, New York
INTERNATIONAL
Venice-based lighting brand Lodes joined multibrand showroom Black Bread + Jam to open a showroom in Toronto. Located in the city's historic distillery, the to-the-trade showroom features almost 30 Lodes pieces. The space showcases new product vignettes every six months, incorporating other Italian design brands including Moroso, Lualdi, Vaghi and Grassi Pietre.
68 Railside Rd., Unit C, Toronto, Canada
British interior designer Nina Campbell opened the doors to her new flagship store and studio to celebrate her firm's 51st anniversary. Located on Pimlico Road in London's design district, the 3,100-square-foot space is divided up into homey vignettes featuring the studio's ever-evolving selection of antique finds, furniture, fabrics, wallpapers and tableware. The space will also host seasonal exhibitions, events and workshops throughout the year, and Campbell is set to launch the Pimlico Edit, a reedited capsule collection of her most iconic furniture designs.
43 Pimlico Rd., London
Italian apparel and linen manufacturer Loretta Caponi unveiled its first permanent space inside London department store Harrods. The Florentine brand continues its global expansion with the opening of the 215-square-foot space that was designed by Loretta Caponi's grandson Duccio Conti Caponi's studio. The space is reminiscent of a private library and showcases a wide variety of embroidered pillows, blankets, throws, bedsheets and towels.

87-135 Brompton Rd., London
Homepage image: Emerson Bailey's new showroom is located inside a 100-year-old cannery in Bozeman, Montana | Nicole Franzen