Did you know that Hickory, North Carolina, has its own TED event? TED Talks, the fantastically popular lecture series, brings together local and independently organized events in the Catawba Valley, among other places. Mitchell Gold, chairman and co-founder of Mitchell Gold + Bob Williams Home Furnishings, as well as a self-described equality advocate, recently delivered a talk about bullying and its impact, particularly within the LGBT community.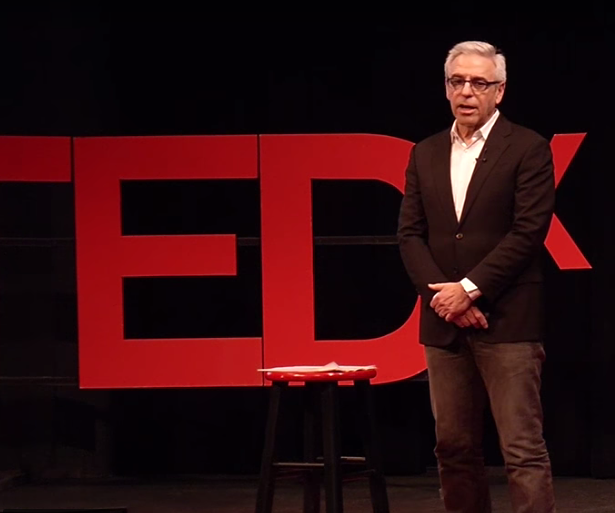 Hosted at Lenoir-Rhyne University last fall, the sixth anniversary of TEDxHickory focused on the theme of "Next," with a roster of speakers addressing what TED described as: "What's next? Exactly. That's what we're all trying to figure out. At all times. Anywhere. Everywhere. And for any aspect of our lives. And it makes sense, it's human nature—just think about how far everything around us has come during our lifetimes."
Among those joining Gold were Mitchell Levy, an entrepreneur; Jon Carfagno, director of the Hickory Museum of Art; Jesse Itzler, founder of Marquis Jet, the world's largest prepaid private jet card company.
"A guiding principle for my life is that I truly want to make the world more comfortable, for everyone. I know what it's like to be uncomfortable," said Gold, discussing the impact of his sexuality and feeling "broken" as a child. Another part of his life, he said, in addition to creating the "comfortable furniture" his company is known for, is to help LGBTQ kids.
Gold co-founded Faith in America, a nonprofit that educates people about the harm religious intolerance causes LGBT Americans and is also on the board of Board of the Human Rights Campaign as well as on the board of the Tyler Clementi Foundation, an antibullying nonprofit organization. He has advocated against the HB2 bathroom bill, a discriminatory bill in North Carolina, which made news at High Point in 2016.
Watch Gold's full TEDx talk here: