Who among us has not walked through a showhouse and wanted to stay for a few days? To plop down on that luxurious-looking bed or see how that beautiful gourmet steam oven could improve a favorite breakfast recipe? Barrett Morgan, a design industry marketing veteran, has taken that idea and run with it with Stay Bungalow, a concept that lies somewhere between a shoppable showhouse and a luxe Vrbo. Stay invites industry professionals and their clients to spend 48 hours immersing themselves in a thoughtfully designed home full of spec-able products.
Located in Austin, Stay Bungalow features product from several dozen sponsors, including Sub-Zero, Wolf and Cove, Vispring, Phillip Jeffries, Caesarstone, Lutron, Circa Lighting, Kohler, Holly Hunt and Artistic Tile, to name a few. The house was designed by Austin's LaRue Architects and Chicago designer Elizabeth Krueger, with a kitchen by Chicago-based NuHaus. It is currently accepting reservations through next July.
The concept came to Morgan more than five years ago, after he realized that his design industry clients who came to Austin from out of town seemed especially open to new experiences. "We would put them up in a condo, and they'd have questions about the area, the building, how we'd decorated the space and what brands we'd used," says Morgan. "We were able to get them out of their everyday noise and allow them to connect at a really organic level with things within this space they were staying in. We wanted to evolve that."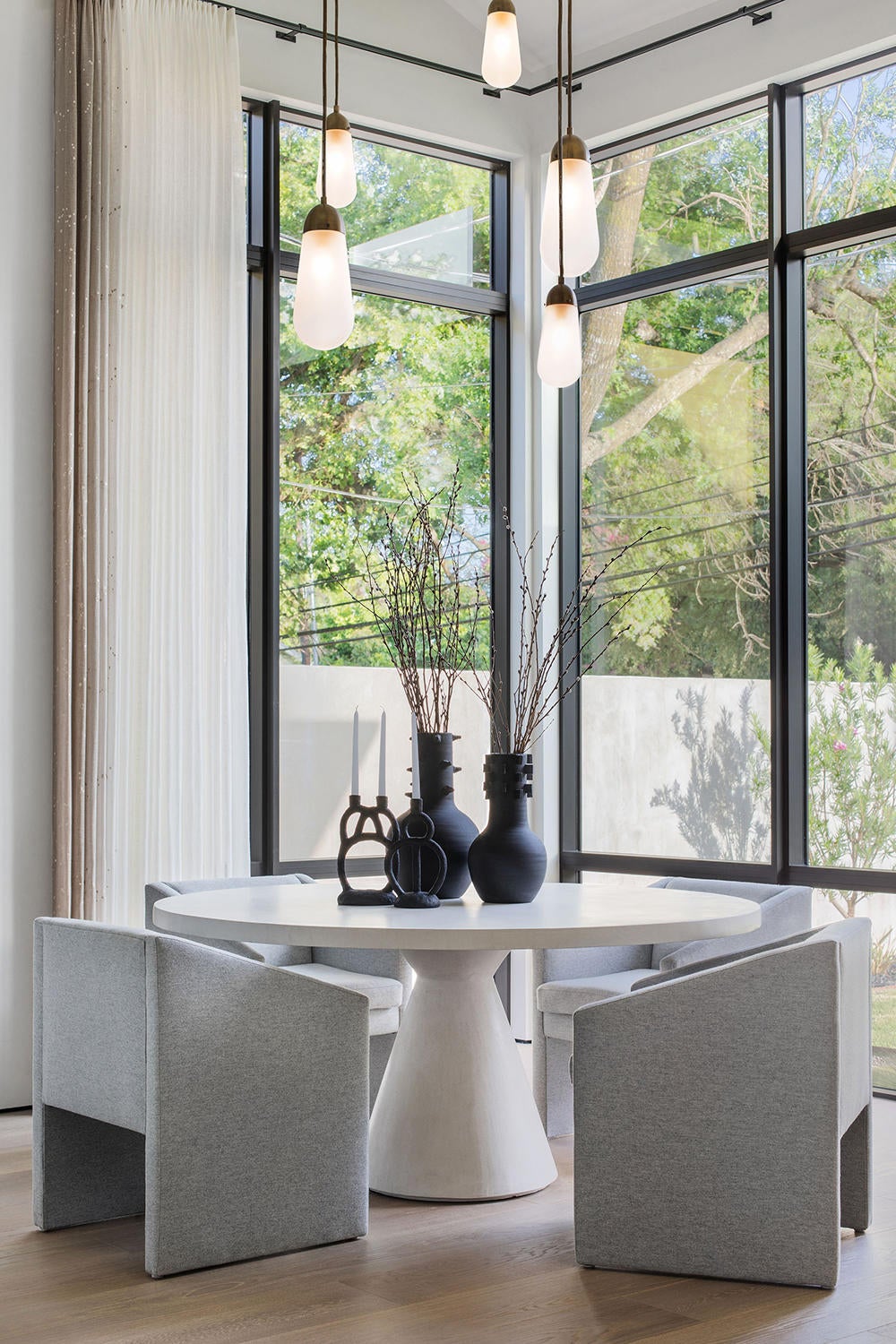 Krueger recalls first hearing about the concept four years ago, when she was seated next to Morgan at a dinner party. "I remember making fun of him a little because he was being so secretive about it," says Krueger. "He was like, 'You'd be great for this project, but you'll have to sign an NDA before I could share more specific details,' and I remember thinking, 'Alright, get over yourself.'" But Morgan was serious about his vision. He followed up with her a week later and, once she heard him out, they were off to the races.
"I was totally on board," she says. "The showroom experience just feels so manufactured. I do a much better job of selling luxury when I've stayed at a fabulous hotel where you're more immersed and you have more interaction with the product that you're trying to sell. So, when Barrett pitched this to me, I was like, 'That is brilliant.' That's how I want to experience product. I don't want to go into a design center and have a salesperson following me around trying to sell me on something. I want to experience it for myself and then share that with our clients."
To bring his idea to life, Morgan's company bought a property in Travis Heights, a trendy neighborhood in an already-trendy city, and tapped local firm LaRue Architects to create the bungalow. The original hope was to renovate the existing structure, but it was ultimately in too poor a condition to make a renovation worthwhile, so James LaRue and his project manager Emily Marks Haydon decided to tear down and start fresh. "The lot itself is just under 5,000 square feet, so it was pretty tight," says Marks Haydon. "We maximized every square inch and created a thriving space that features a dynamic first floor and a flexible loft space upstairs."
Morgan, whose marketing company PaperBrix specializes in the luxury home sector, started developing an app based on the Stay Bungalow concept in 2017. The resulting app acts as an accompanying feature to a physical stay, allowing guests to access information about the products using augmented reality among other features, like a cooking tutorial led by a Sub-Zero, Wolf, and Cove chef, who filmed the video in the actual Stay Bungalow kitchen.
"That's automatically loaded onto their app, so members can cook alongside the chef within the same kitchen," says Morgan. "And, that way, they're able to interact with so many items through that cooking experience—not only the Sub-Zero, Wolf, and Cove products, but the feeling of the faucet handle and the weight of the cabinet pulls."

To book Stay Bungalow, interested industry professionals (designers, architects, developers and the like) can apply for a free membership on Stay Bungalow's website. Once accepted, members can book a free two-night stay through next July. Members are also able to book the space for their clients.

The complimentary nature of the experience was initially a befuddling proposition to brand partners (who ultimately agreed to donate product like they would for a traditional showhouse). How would such an endeavor make any money? The short answer is that it will not, for the time being. But, a year from now, when the limited engagement is over, Barrett's company will own a chic, designer-appointed bungalow in the heart of one of Austin's buzziest neighborhoods, ripe for the real estate market.
The experiential nature of Stay Bungalow offers brands a desirable opportunity for designers to really live (if only for a weekend) with their products. Something like Lutron's smart lighting system, Ketra, which can be programmed to change throughout the day, is different in a home setting than it would be in a showroom. "I always say you have to marinate in light to understand it—it's not going to translate on a PowerPoint that you show your client," says Cecilia Ramos, a senior director at Lutron.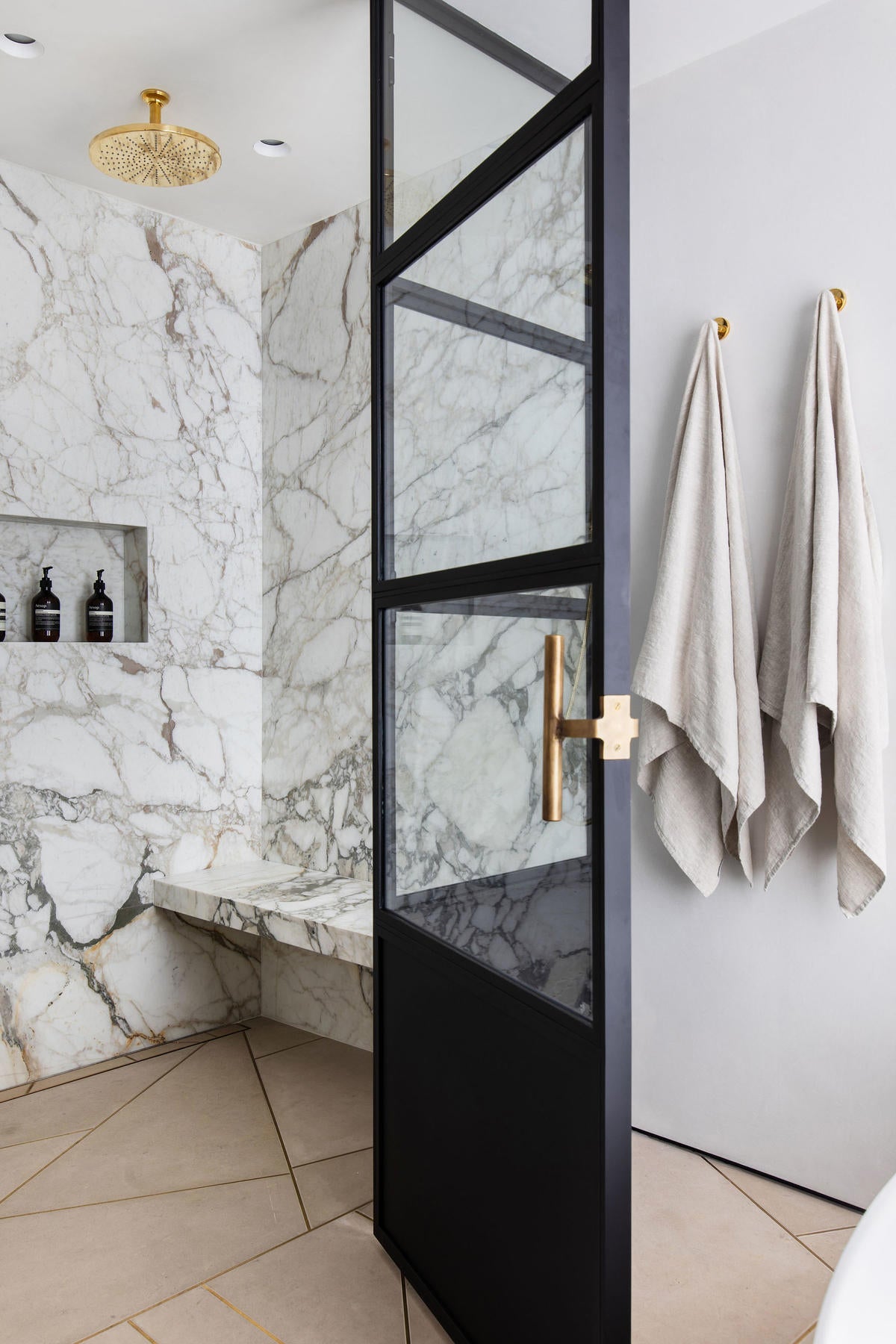 Krueger also points to something like a Vispring mattress, which can easily go for $20,000 (if not more), as an item that benefits from firsthand experience. "It's hard to sell someone a purchase like that based on lying on it for five minutes in a showroom," she says. "But being able to say, 'I've slept on one, and I can attest to the quality,' that's a different conversation."
Offering an immersive experience in regions without design centers is another appealing proposition to brands. "In Austin, we don't have a traditional design district and there isn't a place where the trade can go to see this type of luxury product," says Amy Kerr, territory sales manager for the Austin region for Sub-Zero, Wolf and Cove. "So, the opportunity to showcase our products in such a unique space and give the trade community the chance to see our products in this kind of environment was too good of an opportunity to pass up. It's unlike anything I've ever heard of before."
Morgan envisions Stay Bungalow as a sort of franchise, popping up in different cities across the country, with different brand and design partners at each stop. "We're working on developing additional bungalows in five cities," says Morgan, adding that they plan to start construction on those properties within the next year. "It's those different collaborations that will provide something really unique and result in a home and an experience that will feel very special."
Homepage image: The exterior of Stay Bungalow in Austin | Courtesy of Stay Bungalow