A modern-day Ray Eames, French designer and filmmaker Nelly Ben Hayoun is the face of multidisciplinary design today. Her award-winning inventions include an immersive installation that creates the experience of a sonic boom, a reclining chair that simulates the stages of a rocket launch, and two feature-length documentaries. She is also the innovator behind the International Space Orchestra, the world's first orchestra of space scientists and astronauts.
In "Homo Sapiens, I Hear You," Ben Hayoun's yearlong master class series for A/D/O, the Brooklyn space where different design disciplines converge, she is bringing a carefully yet creatively edited group of speakers together (in her words, "hypnotherapists meet filmmakers meet economists meet artists and designers") in what she alternately terms "a live encyclopedia," "a fantastic roller coaster" and even "a form of epic theater."
The first seminar, "Sleep With Me," which unfolded earlier this month, focused on the impact of design on modern sleeping habits, and featured hypnotist Alexandra Janelli and filmmaker Douglas Trumbull, who has worked on 2001: A Space Odyssey, Blade Runner and other films.
The next, on February 12, "The Last Supper," will feature a debate on the "power and politics of food" and teach guests to create absinthe, while the March 12 seminar, "Breathe It In," will educate participants on oxygen and also teach them how to beatbox.
The series is structured around human needs—specifically, American psychologist Abraham Maslow's "Hierarchy of Needs," which ranks needs from the survival basics, such as sleep and nutrition, to ever-increasing levels, including self-actualization. "Our goal at A/D/O is to contribute something new to the global design discourse, and in this case, we're deliberately stirring the pot," says Nate Pinsley, managing director at A/D/O. "The A/D/O community encompasses a diverse set of perspectives and we're excited to see where productive debate leads."
Ben Hayoun, who also serves as Chief of Experiences at WeTransfer, Designer of Experiences at the SETI (Search for Extraterrestrial Intelligence) Institute, adviser to the United Nations Virtual Reality Labs, and advisory board member at American Institute of Graphic Arts, discusses what designers can expect from the series (hint: it's unexpected).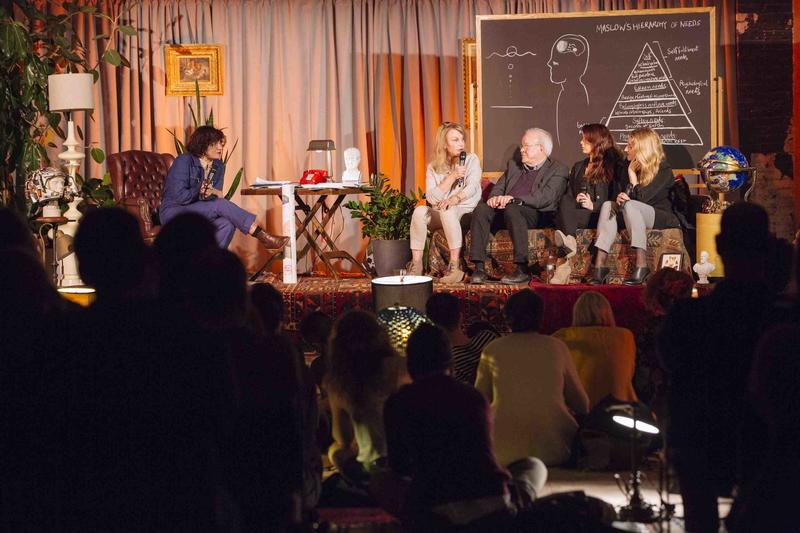 Who is your intended audience at "Homo Sapiens, I Hear You"?
The seminars are intended for designers and other creative practitioners who are looking to investigate new and more meaningful forms of interaction and connection between design and modern economical, sociological and political realms. We have devised a program for anyone who is interested in learning more about these deeper, unexpected connections as means of fostering innovation and innovative design practices.
Naturally, the series of events will be most easily accessible for the Brooklyn-based design community, due to proximity to the A/D/O space in Greenpoint. However, our ultimate goal is to reach a much broader creative audience outside of New York and the U.S. We decided to expand and to draw from the expertise of both international and local collaborators.
As a designer, I have been greatly inspired by Cabinet magazine, a Brooklyn-based publication that publishes quarterly on one theme through various viewpoints and genres (fiction, journalistic etc.). Naturally, we contacted them and asked them to join and to define an editorial line alongside the classes so that we can share our monthly theme through their eyes.
We also contacted locally based radio host Elle Clay to produce a podcast each month on our research theme with exclusive interviews with our speakers and immersive narratives. Radio Wolfgang are working on the dissemination of that content, and Amsterdam-based graphic designers Our Machine have developed the graphics for the projects. So there will be a lot of materials and multiple formats to distribute the classes across platforms, digital, audio and beyond; and it is extremely exciting to work with such talented and passionate collaborators.
Walk us through the process of building this research program. Where did you start? How did you decide which experts to work with?
I first came to A/D/O in May as a speaker in the Common Sense design festival, and that visit turned into a much longer conversation with the team about the current design discourse and how we could add something new, fresh, and frankly, needed. The A/D/O lens is all about "The Future of Design" and it's a hand-in-hand fit with some of my academic background in critical design, as a previous student of Professor Anthony Dunne in [London's] Royal College of Art. What we've envisioned at A/D/O is a dialogue on the practice of design and this is achieved by looking outside of the traditional design community and bringing in "non-design" experts, inputs and inspiration.
That is why we have filmmakers sharing the stage with hypnotherapists, scientists, economists and designers for each session—so we can collide all these viewpoints and question them as we go along. Each month is spent unraveling Maslow's hierarchy of needs, interrogating and criticizing that egocentric model and proposing a new one at the end of the series.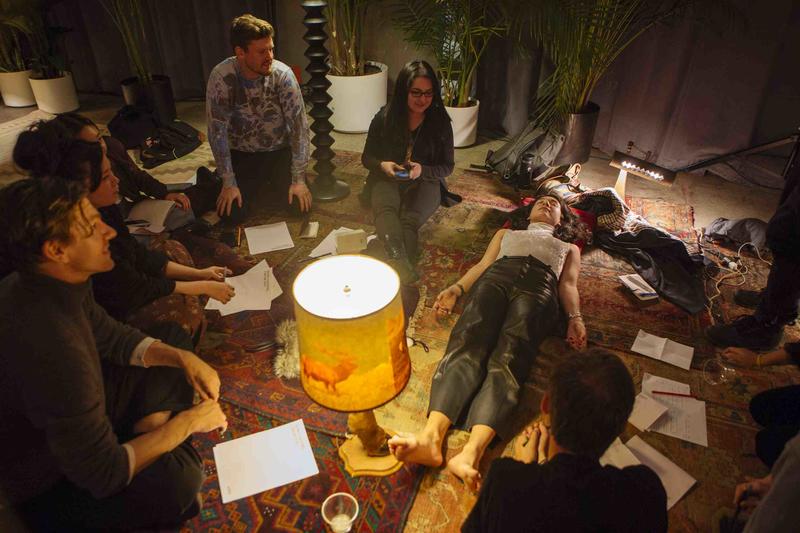 Following the content consideration, of course, the focus had to next move on to "the texture" of these classes, their length, and how this will be presented to the public: the experience, really. Now, that really is my specialty; I am a designer of experiences and that is what I do for a living—designing immersive architectures, systems and experiences that bring narratives, future thinking and science all together. Here, we decided that the research seminars would be nonlinear, nonconventional, nonpassive classes where members of the public will participate.
You have to think about the monthly seminars as a form of epic theater, so it means that the curation of the speakers exists in the unexpected and the fantastical for some. I was interested in multiple viewpoints, multidisciplinarity, and I think it is clear from the speaker lineup: Hypnotherapists meet filmmakers meet economists meet artists and designers.
In a way, I thought of these monthly seminars as an expedition, a live encyclopedia, where every month you learn a new insight to apprehend possible futures. It is composed of 12 classes and associated programs, hypnosis radios and other sublime experiments.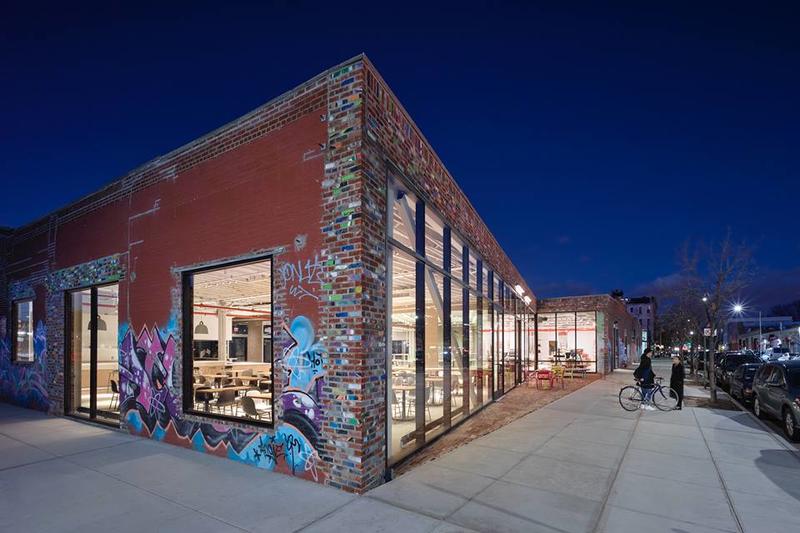 What were some of the surprises you discovered while creating this program?
The world is filled with surprises, and so, in general as a creative, I very much enjoy to inhabit and observe the unexpected. I guess the meeting of these great minds every month is what will make the best surprise. Every month, a new theme, new rules, different methodologies and so much more. So we are all on for a fantastic roller coaster!
As part of the seminar series, A/D/O will also host an in-house podcast program produced with Elle Clay, a partnership with Cabinet magazine, a residency onsite at A/D/O, as well as a series of commissioned installations, open to the public. The 70-person classes cost $20 per person or $200 for an annual pass.