Jesse Bratter and Cara Gibbs are channeling their love of product—and penchant for storytelling—into In the Pursuit, a newly launched online market offering furniture, fashion, jewelry and other lifestyle items, along with a magazine that explores the story behind each of the brands. The pair, both former design editors at Luxe, will head offline for a pop-up in Nantucket this coming summer, while their site will continually roll out new additions.
They're the latest magazine-world members to turn the retail corner, joining the ranks of former Vogue editors Lauren Santo Domingo (Moda Operandi) and Sylvana Ward Durrett (Maisonette). The two discuss the landscape, and their love of product, with EAL: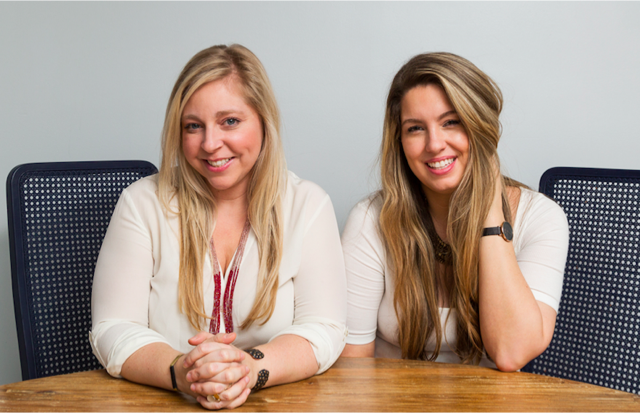 Why is now the right time for a shop? What were your inspirations? How do you source product?
Online retailers are obviously the way of the world now. This is how people are shopping—they want the convenience and instant gratification that comes along with it. But they also want thoughtful brands that care about the way things are made. And while there are a few bespoke, curated online shops in either the design realm or beauty or fashion or food, we felt there was something missing where all of these genres come together in one place and offer the warm modern aesthetic we're so drawn to.
And because online shopping typically takes away the human connection, we felt there was an opportunity to revive that by telling the stories of our brands and celebrating them.
We're forever in research mode and always have our eyes open no matter where we are. We've wandered down cobblestone roads in Italy, regularly attend industry events like WantedDesign, ICFF and Design Miami, and have a trip planned for the upcoming Showcase Ireland in Dublin. But we may even simply walk down the street to brunch on a Sunday and come back with 10 different brands that we want to add to the site because we were so moved by them.
That's how we discovered the endlessly inspiring skincare line From Molly With Love and the jaw-dropping jewelry brand Mimilore. And of course, over the years, we've formed wonderful relationships with so many mind-blowing creatives, and we feel fortunate to be able to continue to work with them in this new way.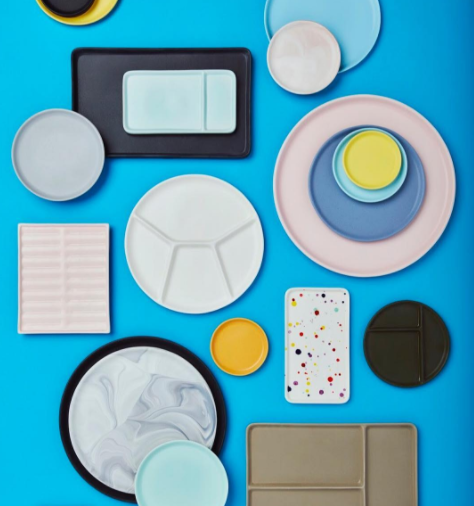 You're part of a growing line of editors-turned-retailers. Are there any who inspire you? What do you think this trend is due to?
Monica Khemsurov and Jill Singer have done an incredible job of discovering hidden talents and sharing them with like-minded design enthusiasts through Sight Unseen. As writers and editors, it's our job to be inquisitive and always be on the hunt for unique creatives. We've spent years listening so intimately to the stories behind so many artistic brands, that it's almost impossible not to want to curate our own marketplace of the ones that have inspired us most.

The most poignant observation we've ever heard is that "every next level of your life will demand a different you."
It's fascinating to be on this side of our industry and have a hand in the business end, PR, marketing and sales. But while we're navigating in a different direction, it also feels like a very natural progression. Retailing is about telling a visual story, and that's something we can relate to. With the rise of digital press, if you're not making the leap to virtual content and, what's more, adding a retail component, it's inevitable that you're going to be left behind.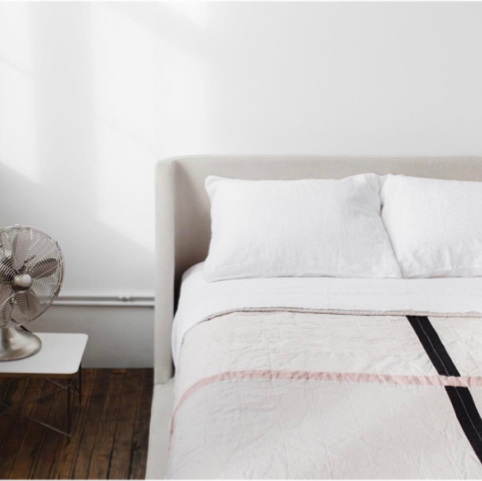 What's the best part about your new career? The most challenging?
The most poignant observation we've ever heard is that "every next level of your life will demand a different you." Embarking on this journey has really proven that by testing and challenging us in ways we never anticipated: exploring new territories within the design world, broadening our knowledge of other industries, and wearing hats of the business that we didn't even know existed when we're right-brain creatives at heart. That personal and professional growth, though, has been most rewarding, along with having the freedom to exercise our creative vision and the ability to share these artists and their stories with the world. We're bringing an edge to the industry and we're trying to not take ourselves too seriously in the process.