After 42 years in the D&D Building, Lorin Marsh is moving to 200 Lex in 2018, and it's hosting a moving sale until the end of the month, with furniture, lighting, and accessories available at a discount of up to 50 percent.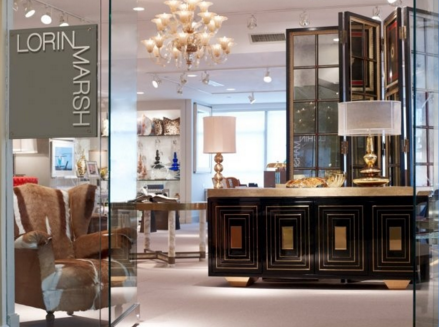 What's behind the move? Location, community and more, owner Caryn Schacht tells EAL. "Moving our flagship showroom to 200 Lex was attractive for a number of reasons. First, there's a vibrant culture in the building, which includes a variety of historic brands but also many bright young designers. Joining that community seemed like a great opportunity to reimagine Lorin Marsh, which was really one of the first boutique showrooms in New York in the 1970s. The move will take us closer to the studios of some of our top clients, but it also gave us a chance to think about how we edit and focus our collections in a new setting."
The move also represents a downsize. The D&D space measures 7,800 square feet, while the new 200 Lex showroom clocks in at 4,200 square feet. The result is a more edited look. "The new showroom will feature the best of what we have and what's new in a curated setting, all in a space that's clean, open and contemporary. Of course, we'll miss our neighbors in the D&D, but we're also looking forward to tapping into a new network of friends and clients at the New York Design Center," says Schacht.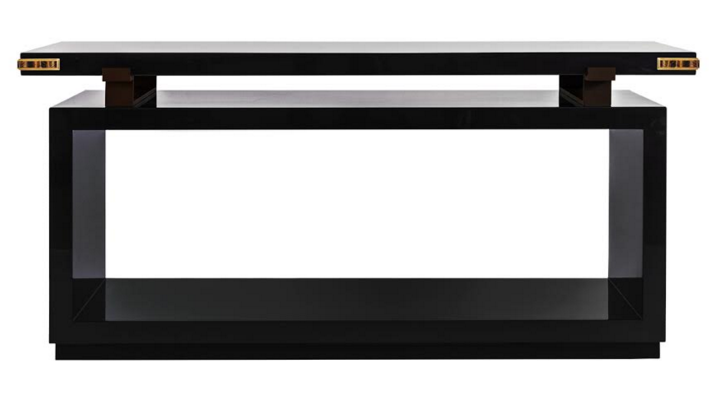 What can designers expect at the sale? Some of Schacht's recommendations include the Lorin Marsh Facet Dining Table in lacquer, stainless steel and Birdseye maple, marked down to $8,995 (from $15,900); the Tiered Console in lacquer, iron and semiprecious stone, at $9,900 (from $16,500); the Iced Barnwood Cocktail Table in metallic-finished barnwood and matte steel for $9,900 (from $18,900); and the Meridian Bedside Chest in linen and polished stainless steel, available at $3,995 (from $7,595).