Selecting a crystal chandelier for the dining room or sourcing a duo of art deco sconces to flank the library bookshelves is the interior design equivalent of choosing jewelry—a fun moment to indulge your client's most fanciful whims. When it comes to technologically advanced, fully customizable, scalable lighting systems for offices, restaurants and hotels, however, things can get complicated fast. Will a modular, recessed or suspension system serve the space best? Do you have all the right hardware for proper installation? Add to that every individual component and accessory—L brackets, drivers, wall mounts and more—required to make it all work, and you're looking at too many variables for an all-purpose configurator to manage and too many SKUs to put in an online shopping cart. Recognizing this challenge, Lightology, the Chicago-based purveyor of more than 600 luxury lighting brands, conceived of the perfect, first-of-its-kind solve. By organizing all its available lighting systems on one webpage where customers can also connect to team members specializing in everything from renders to installation, the company has demystified the process of designing them—and made scrolling through the assortment as delightful as perusing a display case of diamond necklaces a la Breakfast at Tiffany's.
Lightology developed this latest digital tool as if it were building a digital magazine, pairing product information with rich photography to profile the various lines. "Creating visually enticing, high-quality 'articles' that show what each system looks like and how it can be adapted to different projects was the lightbulb moment," says Lightology marketing director Mark Thiel of the decision to dedicate a separate, image-driven section of the website to systems. "This way, people can browse, explore what catches their eye, discover 'Oh, I need something modular,' then narrow their search to those styles across our global range of brands." At the bottom of each system profile, users will find an "Ask Our Experts" submission form that gets the ball rolling within one business day.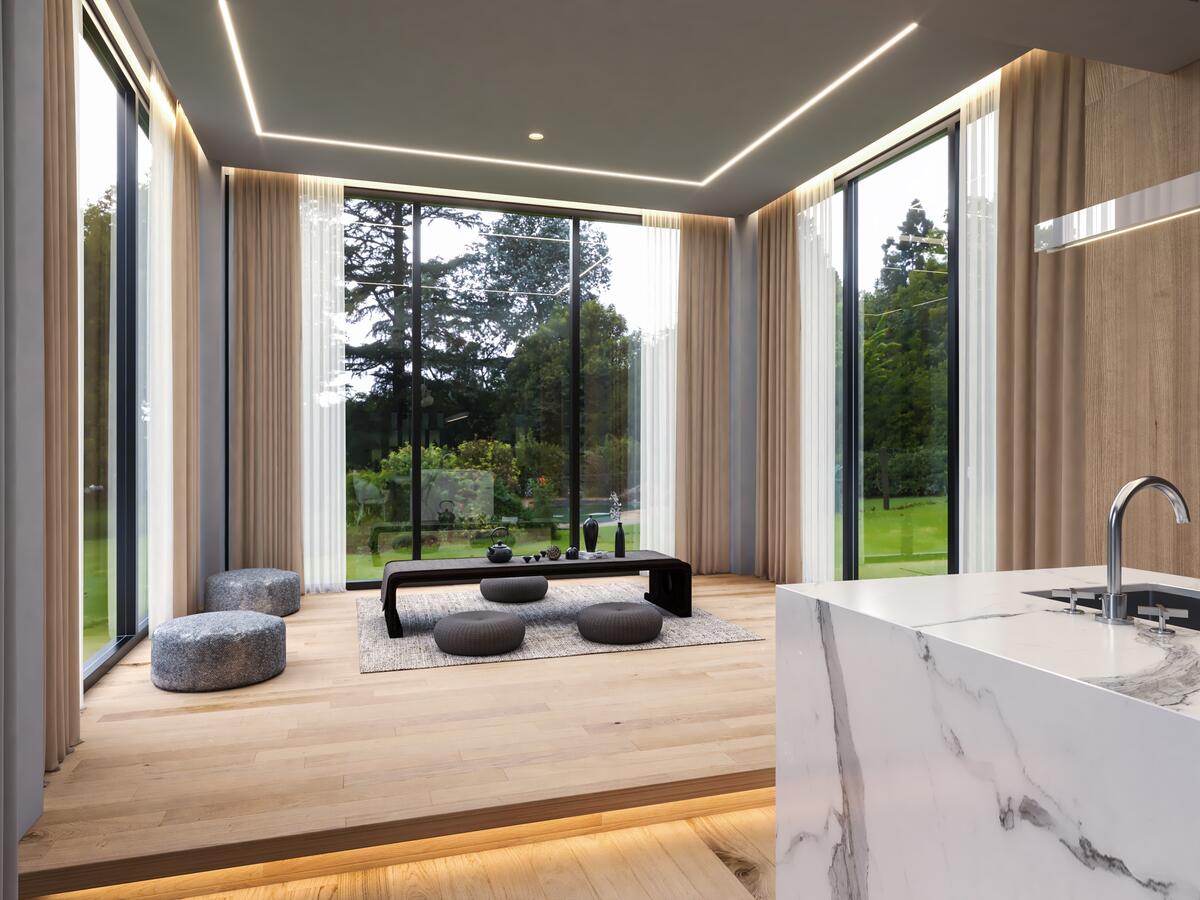 "Our team does a great job of meeting people where they're at. Not everyone is going to know about lumen output or color temperature, and we understand that," says Thiel. To address all the "scary stuff" of lighting systems, the company's American Lighting Association–certified staff will review dimensions; create photo renders so that customers can picture the system in situ; utilize drafting tools like CAD and SketchUp to map out a floor plan and the specific placement of, for example, recessed cans; and also suggest substitutions to achieve the desired look within the project's budget. "You just tell us what you like, and what your constraints are, and we will help you build it from there," says Thiel.
Complexity and cost aside, the hardest part of choosing a lighting system may indeed be deciding on a style, since there are so many spectacular options, with Lightology adding more each week. Thiel anticipates that the site's current number of products will easily have doubled by the end of 2023, and many imaginative designs are already resonating with customers. "TruLine is one of our bread-and-butter systems," he says, referring to PureEdge Lighting's popular recessed architectural setup. Requiring only 5/8-inch-thick drywall, it's easy to install throughout a space, adding clean, minimalist lines of light in even the toughest-to-reach corners. "We say your drywall is your canvas with TruLine. You can light along a floor, down a hallway, up a staircase, on the ceiling—you can go nuts," says Thiel. Able to be cut, merged or bracketed into X's, T's and custom angles without any joist modification, it's a favorite of electricians tasked with illuminating commercial spaces.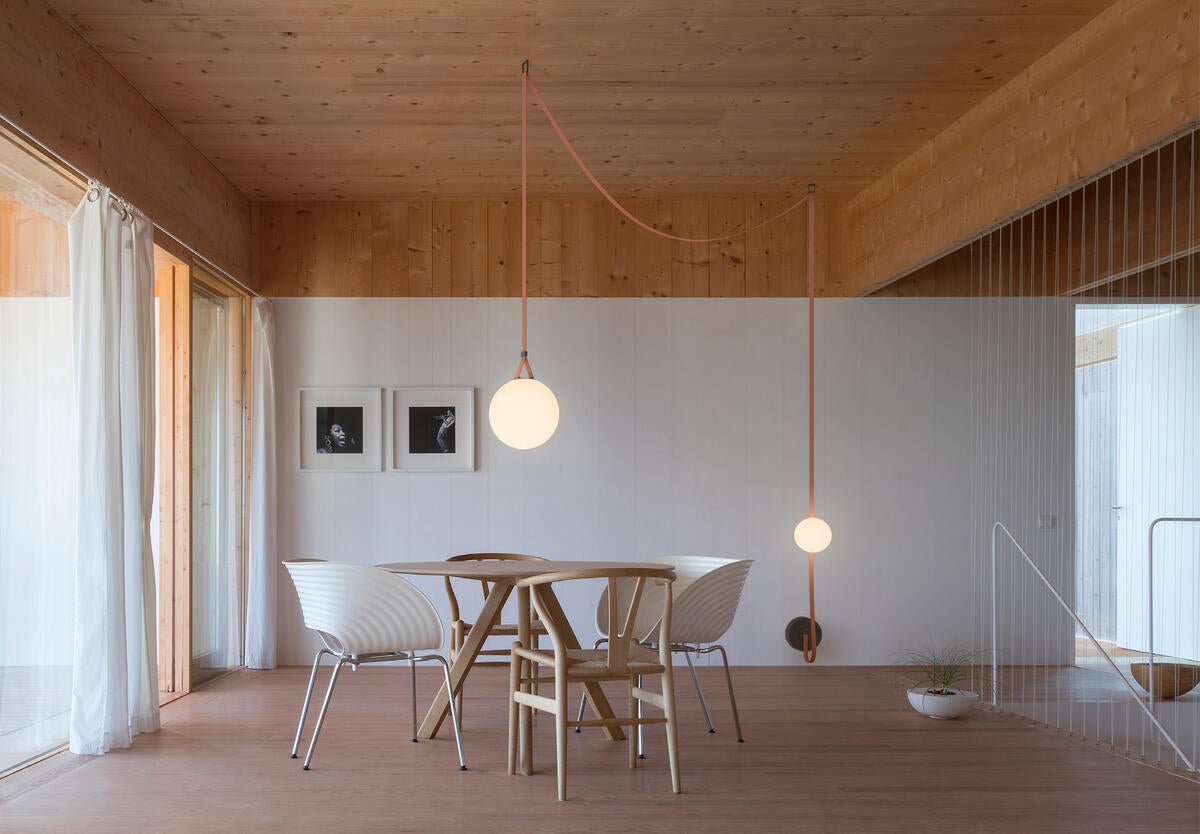 For a more adventuresome approach, consider the Plusminus modular system, Vibia's bespoke twist on track lighting. "Everything is connected to a flexible textile belt that contains the electrical wiring within the threads. And because it's LED, it's totally safe to handle," explains Thiel. The belt acts as a kind of garland, gracefully draped throughout a space, with track heads dangling from it like artfully configured ornaments. "There are so many visually interesting ways to play with it," says Thiel. By encouraging experimentation with materials and scale, belt-driven systems like Plusminus are breathing fluidity and casual chicness into the traditionally rigid track lighting of the 1990s.
Preciosa Lighting delivers drama on an epic scale with swirling Czech glass suspensions that seem to crystallize gusts of wind in their facets and capture every hue of the rising sun in their orbs. "They're great for hotel lobbies or cascading down the open stairwell of a skyscraper," says Thiel. Combining the craftsmanship of Bohemian glassmaking with innovative, even interactive designs, the company, which dates to 1724, still makes all its products by hand in the Czech Republic's hallowed Crystal Valley, imbuing centuries of history into its supremely modern pieces.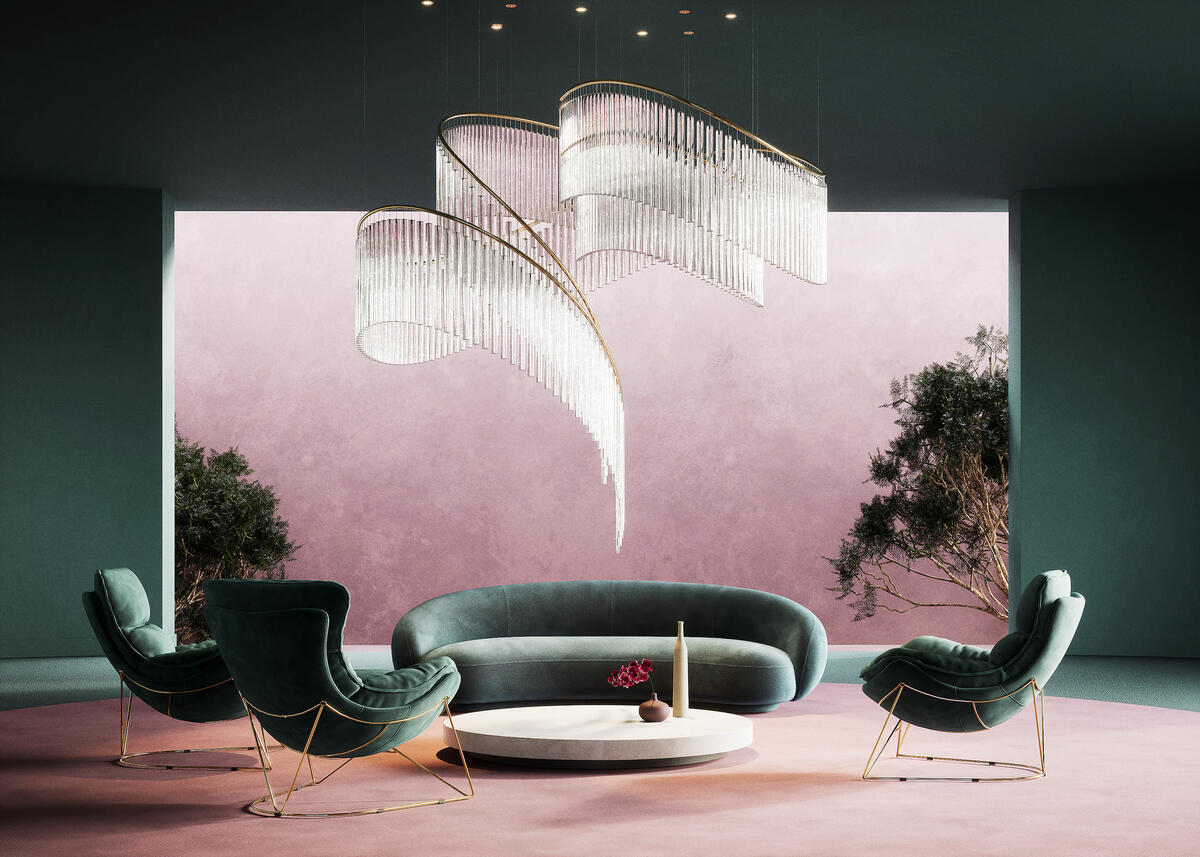 Decidedly more subtle, but no less transcendent, artificial skylights by Italian brand CoeLux bring a touch of the infinite to all those rooms without a view. "We have one in the Lightology showroom, and people literally think they're looking at the sky, even though it's located on the second floor of a three-story building," says Thiel. Technology gives the fixture its deceptively realistic effects, which include the ability to mimic the sun's schedule, moving light and casting shadows across a room from preset dawn to dusk; deluxe versions even provide the moon and stars at night. No wonder, then, that the skylights are in high demand at hospitals, universities, nursing homes, shopping centers and other communal spaces that aim to foster a happy and welcoming atmosphere but may not have access to real-world windows.
"There will always be a market for stand-alone chandeliers and table lamps, but the excitement in the industry right now is about this new approach to older products, like textile belts for track lighting," says Thiel. As clients become more sophisticated and homes more programmable, holistic lighting systems that frame entire spaces are at the ready to fulfill the aesthetic and digital demands of the residential sector as well. It's only a matter of time, Thiel estimates, until the webpage designates a section to smart home systems. "Whatever a designer wants, we can make it happen," he says. "The sky's—or skylight's—the limit."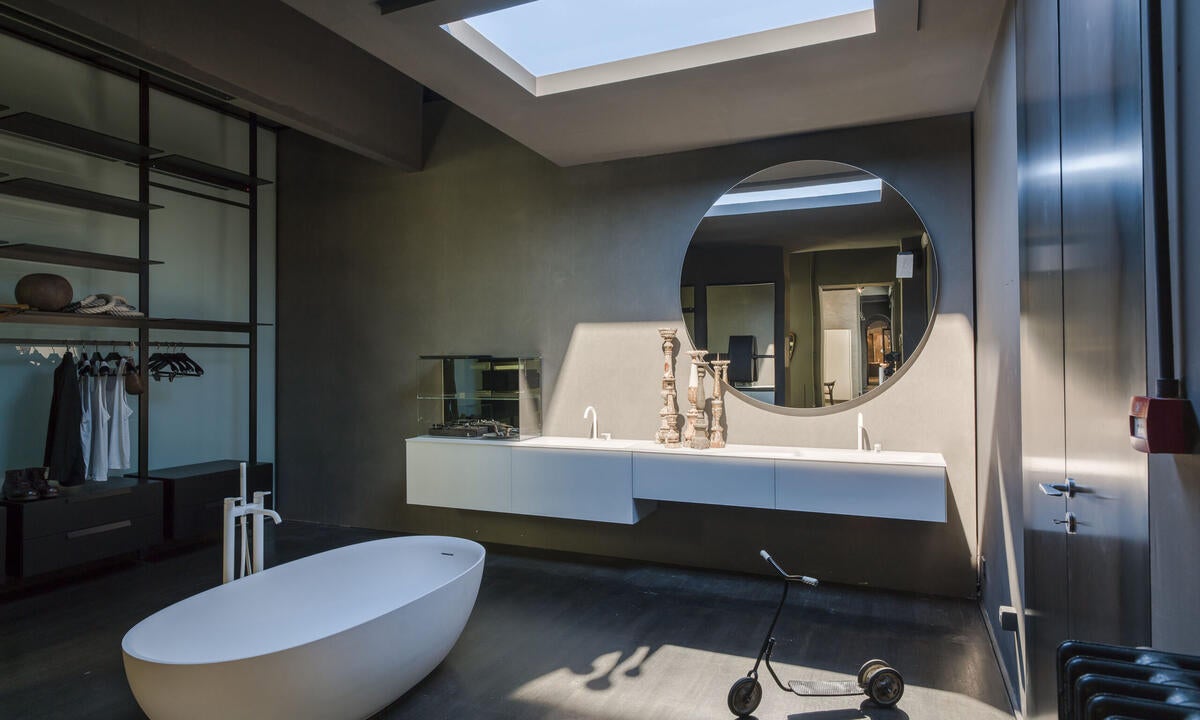 This story is a paid promotion and was created in partnership with Lightology.
Homepage image: Conductive textile belts take the place of tracks in Vibia's Plusminus modular system, enabling lights to be strung like glowing ornaments throughout a space | Courtesy of Lightology