Maybe it's the relaxed vibe, beautiful surroundings, and abundance of cannabis boutiques. Or maybe everyone is just ready to admit that New York is exhausting. Los Angeles doesn't ask questions, it's just happy you're here.

What used to be a one-industry town has risen to become the most desirable design market in the country. Tastemakers have taken note, with more and more designers, architects and brands eager to establish a California presence. The staggering pace of development in downtown L.A. ("DTLA" for future residents) is certainly alluring: More than 30 new real estate projects are underway in Hollywood alone. Perhaps just as important, Jacques Garcia's masterful, sultry transformation of the NoMad Los Angeles last year proved the city could embrace more than midcentury modern furniture and crocheted wall art.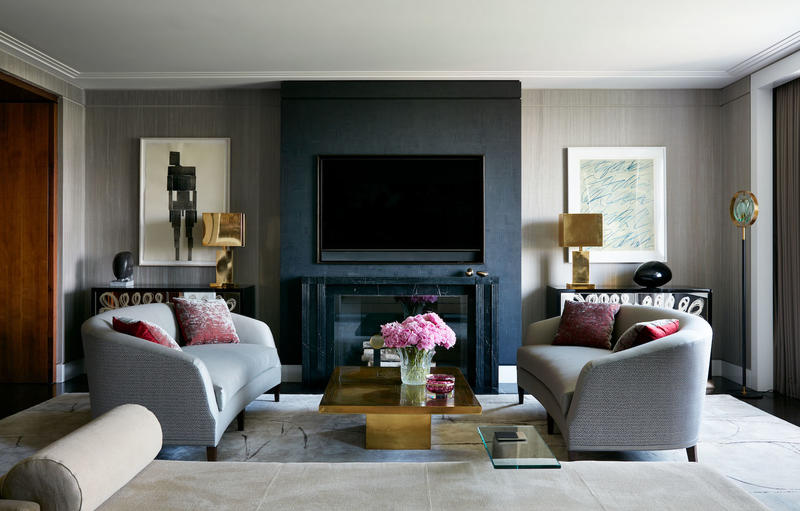 This week the city welcomes venerable New York interior design studio Pembrooke & Ives, which is opening an office in Beverly Hills with interior designer Chayse Dacoda serving as the director of business strategy and development. "This is an opportunity to use one of my favorite words, which is kismet, because all of the pieces came together and it just started to make sense for us to have a presence on the West Coast," says Alexia Sheinman, Pembrooke & Ives director of branding and marketing, who is overseeing the expansion with her father, CEO and founder Andrew Sheinman.
Established over 30 years ago, Pembrooke & Ives is a luxury design studio with all the award-winning street cred—high-end residences, private yachts, hospitality, commercial work and high-profile projects like New York's Park Loggia from AvalonBay. The firm is well-known on the East Coast, and as more real estate developers started to ask about the studio's capabilities out West, setting up an office made business sense and "gave developers confidence that we are there to take on these projects with full force," Sheinman tells BOH.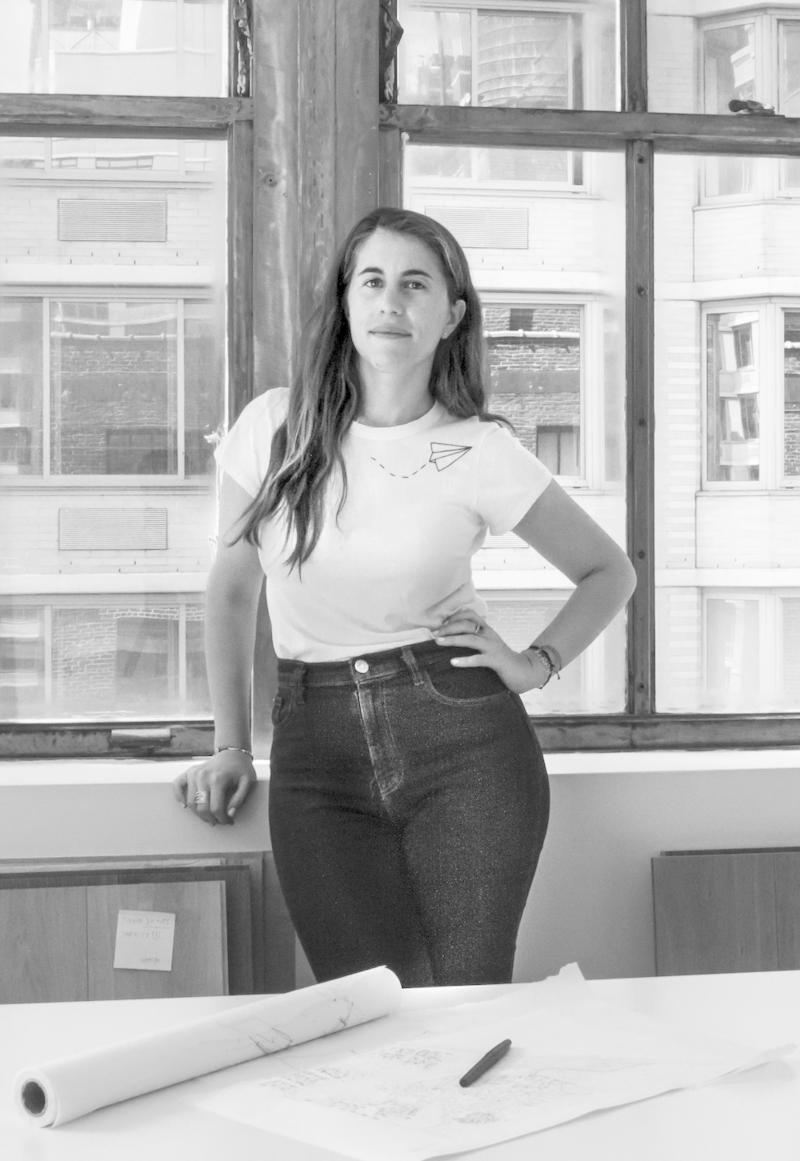 Courtesy of Pembrooke & Ives
Rather than rush the process, Pembrooke took a minute, acknowledging that while high-level design work in L.A. is similar to that in New York and most places, it's not exactly the same. "Culturally, although there are many similarities, there are also so many differences," says Sheinman of the two cities. "I think that we know what we don't know, and the reality is that it is a very different market for us. But to have someone like Chayse, who's been in it, who understands the clients, and even just the way of working, sets us up to really understand what's happening there."
Sheinman and Dacoda joke about how their meeting felt destined (a mutual friend introduced them last fall), but it speaks to the one bankable truth in business: Timing is everything. Dacoda has been immersed in the L.A. design world with her luxury firm Dacoda Design. She has a financial background and has been rooted in the real estate scene for decades. "I entered Southern California with a little bit of a design history, but I came at it from a real estate perspective, and I've been out here like 25 years, so I witnessed this incredible boom of everything. From recessions to bull markets, the real estate here has always been hot, hot, hot," she says.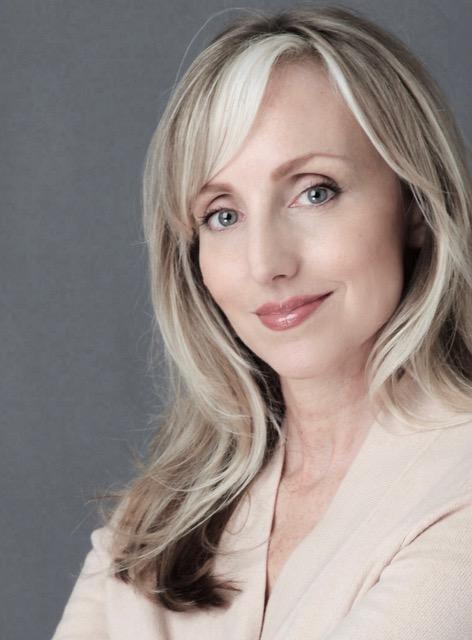 Courtesy of Pembrooke & Ives
The appeal of L.A. from a development perspective is undeniable, and Pembrooke has its sights on the city's growing hospitality sector and the energy downtown, in addition to private residences. As conversations started to gain momentum, it became clear that each side could enhance the other: Dacoda's studio was more boutique and not able to meet every developer or hospitality-related request. While Pembrooke's expertise on large-scale projects is established, they had less experience working on the ground in California. With Dacoda's insider design take (and understanding of confounding processes like city approval, modeling, site permits and the like), collaborating seemed ideal.
Beyond the concept of a powerful partnership, both sides are also looking to shape the aesthetics of a city that is actively redefining itself. "I think the modern luxury look that Pembrooke creates isn't really here," says Dacoda. "The high-end residential work out here can sometimes lean a little more traditional, but there are clients that want something a little more modern. We are completely aligned to bring this vision to life for people that want to create something really exceptionally different."
Imparting that signature stamp of luxury will be a point of distinction for the new Pembrooke office, which will remain small to start, with a six-person team. Los Angeles will always be synonymous with open spaces, indoor/outdoor living, and iconic midcentury modern architecture. The bigger question is, what's next? Can design pull away from certain typologies to become unique, or will it always revert back to the same tricks and the familiar styles we see populating blogs, retail debuts and L.A. Instagram feeds?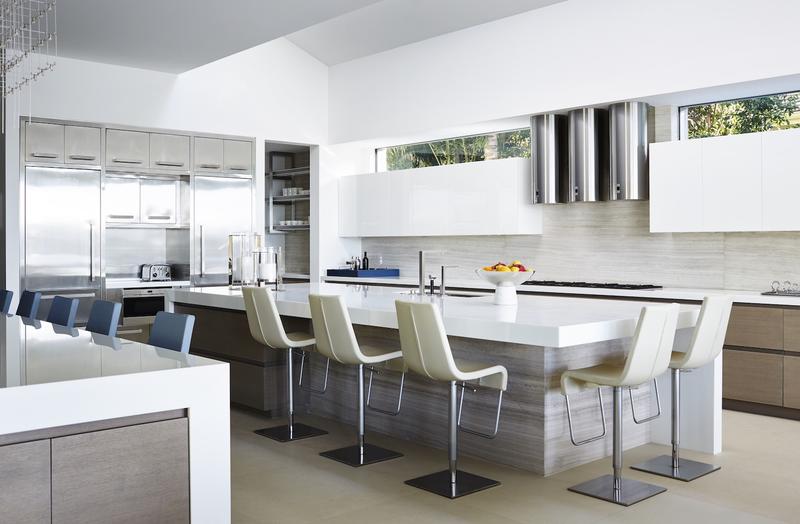 A lot of that will depend on the projects Pembrooke lands, but Sheinman also points to the larger ecosystem of design: "Working with local artisan or furniture makers, or taking cues from the crafts that exist locally—that's a huge thing in L.A., where it's a design mecca both on the luxury side of things but also in this innovative, sustainable side of design. That's where we see so much excitement and opportunity for us to learn as well."
Without question, the time to get into the market is now, with booming development and a come one, come all attitude. Pembrooke's arrival (fated or otherwise) is perfect. "L.A. is like the true design melting pot of the United States," says Dacoda. "Every type of high-end living experience exists in Los Angeles and across southern California. It's all here."