San Francisco's newest luxury high-rise is making a grand introduction. Local designer Ken Fulk is the behind the elegant interiors of The Harrison, a 49-story residential building in the SoMa neighborhood.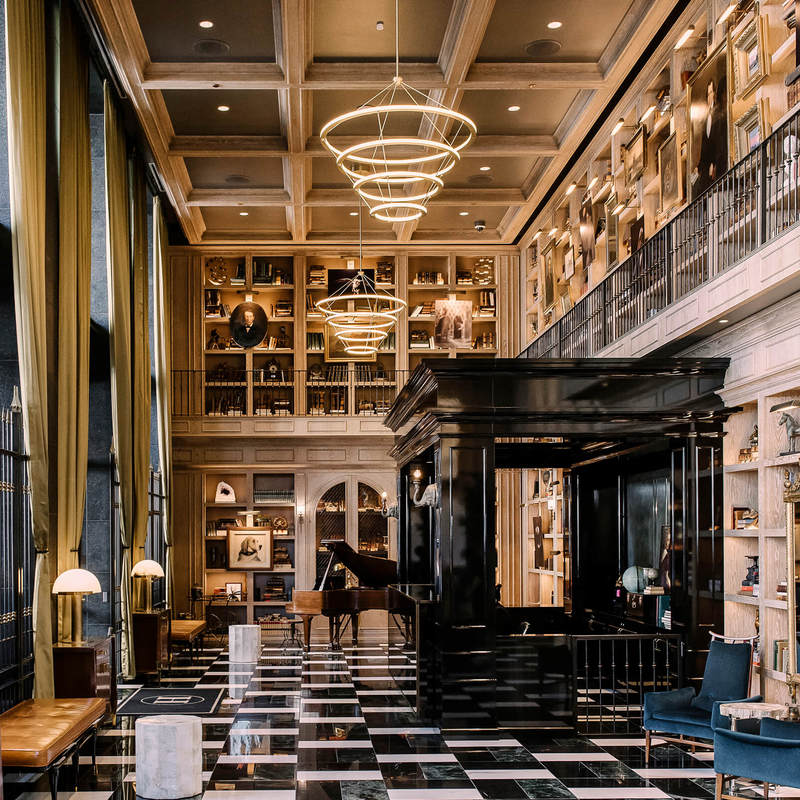 "Inside we tried to thread that needle so it feels interesting and modern but also reflective of San Francisco's storied past," Fulk, who has lived in the city for 20 years, had told Town & Country in an interview. "I'm a storyteller. I wanted the spaces to feel as if they had evolved overtime: engaging and fresh, yet also familiar."
Creative director Fulk's other San Francisco projects include Nob Hill's Mark Hopkins Hotel as well as numerous residences.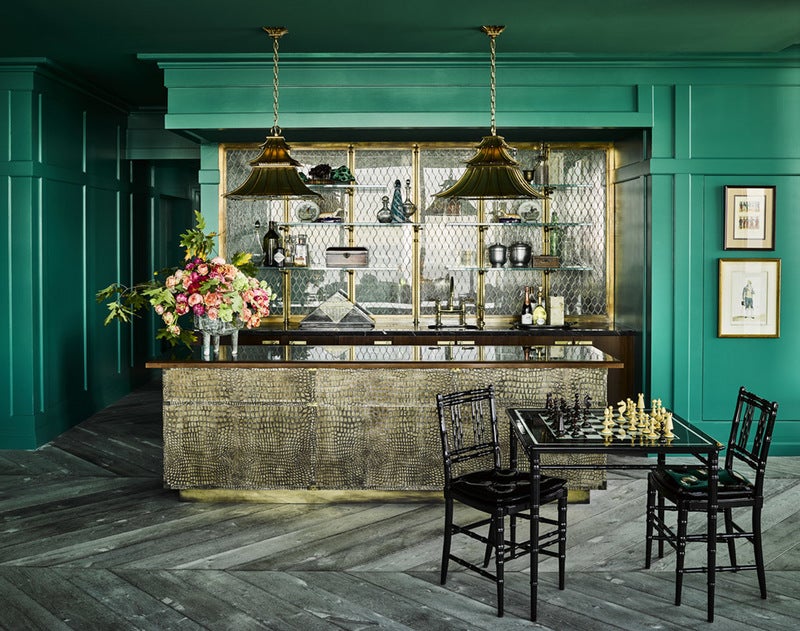 Known for his magnificent design gestures, Fulk showed no restraint with The Harrison's interiors. A lacquered black vestibule grounds the grand entryway, crisp albeit chic in light-washed wood grain.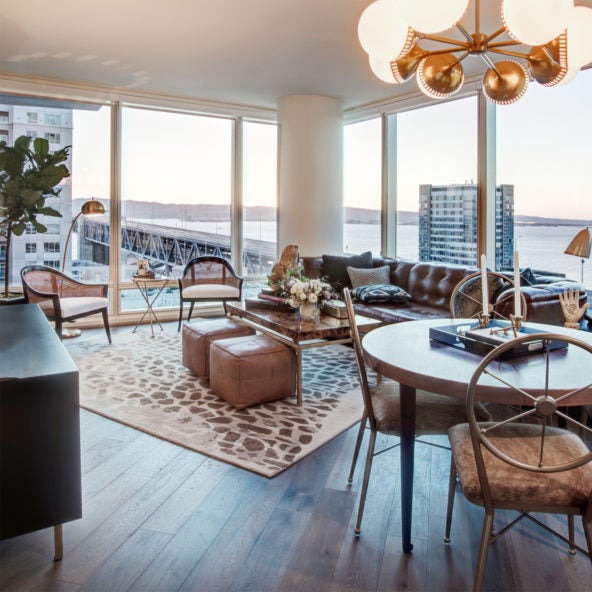 Full-coverage emerald creates a jewel-box effect in Uncle Harry's, a 49th-floor penthouse lounge and speakeasy. Satin finishes on hardware, lighting and barware add an eclectic sheen within the public space. Spacious layouts find warmth in brass finishes, casted glass and Siberian oak floors, and the building's floor-to-ceiling windows provide panoramic views overlooking the Bay Area.
The Harrison also recently opened three-bedroom residences for sale as well as two model residences, both designed by Kara Smith of SFA Design.