Hutch, the smartphone app that lets users upload their own photos and use shoppable filters, such as Malibu Luxe, Scandinavian Summer and Tropic Glam, to customize different rooms, recently closed a $10 million Series A financing round. The round was led by Zillow Group, the online real estate database.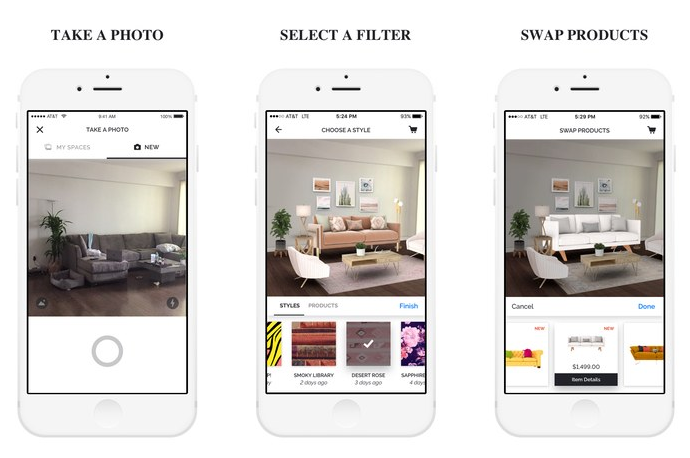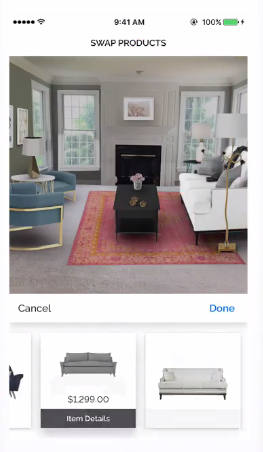 "We are very excited to be working with Zillow Group as the company has been empowering home shoppers and renters with innovative technology for more than a decade," says Beatrice Fischel-Bock, CEO and cofounder of Hutch.
Spencer Rascoff, Zillow Group's chief executive officer, has joined the app's board of directors as part of the investment. "Spencer's extensive knowledge of consumers, technology and real estate make him a natural fit for our board, and we look forward to his input as we continue to rapidly grow and scale our business," says Fischel-Bock.
"A huge hurdle both renters and buyers face is envisioning themselves in a new home," says Rascoff. "By investing in Hutch, we are enabling breakthrough innovation that enhances online home shopping and design experiences. Hutch's augmented reality technology has the potential to be transformative to the home shopping process, and we are excited for the opportunity to help them grow."
The app was originally launched on the TV show Shark Tank under the name Zoom Interiors; in that early iteration, the company aimed to team college students with interior designers. It then evolved into a chat design platform, called Homee, before becoming Hutch.