This week in design, the future is arriving sooner than you'd think as the robot artist Ai-Da (powered by AI) makes her debut at this year's London Art Biennale via a variety of 3D-printed household items. Stay in the know with our weekly roundup of headlines, launches, events, recommended reading and more.
Business News
Major homeowner insurance providers are no longer accepting new policies in California, The New York Times reports, citing worsening climate risks that have driven up costs. Last week, State Farm—the largest homeowner insurance company in California—announced it would stop accepting applications for most types of new insurance policies in the state due to "rapidly growing catastrophe exposure." Earlier this week, Allstate followed suit by saying it would stop selling new home, condominium or commercial insurance policies in California. Both moves follow a growing trend across the country, as insurance providers continue to raise rates and reduce coverage in areas most commonly hit by climate-induced natural disasters.
California-based cookware manufacturer Meyer Corporation acquired New York–based brand Great Jones, Fast Company reports—the terms of the deal were not disclosed. Great Jones will continue to operate as a stand-alone brand, with CEO Sierra Tishgart staying on in her current role (and becoming Meyer's executive creative director); Great Jones's six employees will also remain on following the transition. The direct-to-consumer cookware brand launched in 2018, offering a more affordable version of products from legacy cookware brands like Le Creuset or Staub, while also tapping into the power of Instagram with buzzy celebrity and fashion collaborations. During the pandemic, that initial success began to sour in the face of supply chain issues and internal disputes, with co-founder Maddy Moelis departing the company in 2020. Under its new owner, the company hopes to expand distribution and more easily develop and launch new products.
Danish design companies Menu and By Lassen have united to form a new luxury brand called Audo Copenhagen, Women's Wear Daily reports. The brands initially came under the same roof in 2022 after they were acquired by high-end interior design group Design Holding, which also owns B&B Italia, Flos and Lumens, among other brands. Together, Audo Copenhagen will offer a product suite spanning furniture, lighting, accessories and more, featuring designs by Ib Kofod-Larsen, Vilhelm Lauritzen, and Flemming and Mogens Lassen, as well as collaborations with top names in design today, including Colin King and Norm Architects.
Leaf Group, a subsidiary of Graham Holdings, is restructuring under the new name World of Good Brands—a group that will encompass lifestyle publishing websites Well+Good, Livestrong, Hunker and OnlyInYourState, while marketplace businesses Saatchi Art and Society6 will report individually to Graham Holdings, Axios reports. Within the World of Good Brands, the lifestyle websites will operate independently and report to the chief executive Lindsey Abramo, who has been appointed to the role after being named chief revenue officer of Leaf Group last year. According to Abramo, the restructuring will make it easier for the sites to serve niche audiences through offerings like commerce and experiences.
U.S. Vice President Kamala Harris announced a series of new initiatives designed to prevent racial bias in home appraisals, The New York Times reports. The action plan follows the release of home appraisal reports made public for the first time by the Federal Housing Finance Agency in late 2022; the research revealed that homes are consistently assigned a higher value when occupants are white and devalued when occupants are people of color. The racial disparity is stark: In neighborhoods with a majority of Black residents, homes on average are appraised at half the value of homes in neighborhoods where residents are primarily white. In an attempt to tackle the issue, the Biden administration's new rules will ensure that popular appraisal software tools utilize unbiased data when calculating home values, while creating an industry-standard pathway for homeowners to challenge unfair appraisals. The administration also plans to publish information on states that impose overly stringent requirements for becoming an appraiser—a move Harris hopes will assist more people of color in entering the industry, in which 97 percent of appraisers are white.
Bart Drenth, global managing director of art and antiques fair TEFAF, resigned last week following backlash over a series of recently resurfaced tweets, The Art Newspaper reports. In a statement, TEFAF said Drenth stepped down to focus on his consulting firm, Bart Drenth Advies, though the decision came just days after Artnet reported on Drenth's tweets (issued from an account that has since been made private) criticizing "woke" leftist culture. When asked for comment, Drenth told Artnet, "My Twitter feed expresses my personal opinions and I separate this from my work at TEFAF. So I will not comment on that." The fair's board plans to announce its new leadership in the coming weeks.
The Whitney Museum of American Art has agreed to sell the Breuer building—a brutalist landmark designed by architect Marcel Breuer—to Sotheby's, which will move its New York auction room and galleries to the location in 2025. As Artnet reports, the deal will cost Sotheby's a reported $100 million, marking the latest move in the auction house's ongoing plans for expansion, including new flagship galleries in Hong Kong and Paris opening next year.
Six major ports on the West Coast—including Los Angeles, Long Beach and Oakland—shut down or greatly reduced operations on Friday as dockworkers rallied for better pay, Reuters reports. The disruptions continued at some ports through Monday, as labor negotiations once again stalled between the Pacific Maritime Association and the International Longshore and Warehouse Union, whose workers have been without a contract since July 2022.
Launches & Collaborations
Studio M tapped interior and product designer César Giraldo for the debut of a futuristic collection of lighting pieces crafted with Giraldo's appreciation for modern lighting and architecture in mind. The Gusto collection features swirling hand-blown glass elements and LED light sources, designed to invoke the early moments of sunrise and the golden hour of sunset.
The Invisible Collection announced the launch of a new concept boutique called ClubRoom, offering a variety of design pieces—ranging from whimsical drinkware to candleholders and vintage seating—at a more affordable price point. Featuring a constantly changing curated assortment, the new e-commerce shop will also include pieces debuting for the first time on the platform from designers such as Giberto, Saved NY, Caroline de Benoist and Wicklewood, along with items from a roster of returning Invisible Collection makers including Goossens Paris, Malaika and Barrie.
Hand-made rug company Milagro Collective tapped Texas-based abstract artist Emily Nichols for the debut of a new piece inspired by her creative vision. The aptly named Emily rug incorporates the artist's signature confetti-style pastel pattern into a hand-woven piece designed to honor moments for celebration.
Recommended Reading
In the ultraluxury housing market, developers are upping the ante on high-end amenities. In a new billion-dollar residential resort in Mexico, that means throwing in a herd of ponies to sweeten the deal. As Sarah Maslin Nir writes for The New York Times, the Mandarina development in Riviera Nayarit, Mexico, offers residents access to a stable of nearly 50 polo horses, along with perks like decor packages (which include everything from furniture to flatware and even coffee table books), a butterfly sanctuary and a tropical mud spa.
Diving into a pool of icy water may sound like a shock, but for some—disciples of a practice known as "cold plunging," "ice bathing" or "cold-immersion therapy"—that shock can lead to health benefits, including less anxiety, joint and muscle pain, and more energy and focus. As Jessica Flint writes for The Wall Street Journal, for many homeowners, it is also worth shelling out tens of thousands of dollars for at-home cold plunge installations. Developers, meanwhile, are adding the amenities to their own wellness spaces as the trend continues to gain traction.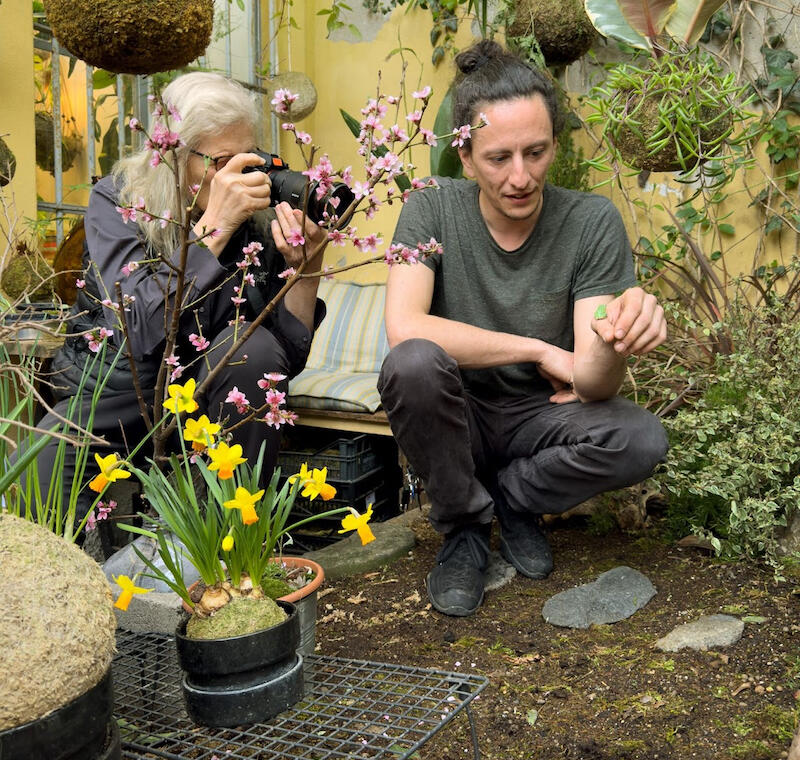 Call for Entries
Ikea is now accepting applications from aspiring photographers for a new global mentorship program led by renowned photographer and 2023 Ikea Artist in Residence Annie Leibovitz. The program will select five early-career photographers who are between the ages of 18 and 25 to be counseled by Leibovitz and Ingka Group director Marcus Engman over the course of five months as they work to capture photographs based on insights from Ikea's recently released "Life at Home" report. To submit an application before the June 30 deadline, click here.
Homepage image: Studio M tapped interior and product designer César Giraldo for the debut of a futuristic collection of lighting pieces | Studio M