Casacor has been running showhouses for 30 years, but December's CASACOR Miami was the first to step foot in the U.S. The showhouse chain has already run 26 exhibitions in six South and Latin American countries since its founding. The numbers alone are staggering: 300,000 attendees walked through the doors at Casacor's São Paulo showhouse in Brazil, rendering it the largest on the roster. (Compare that to the Kips Bay Decorator Showhouse, the largest iteration of which numbered about 16,000 visitors, in 2014.)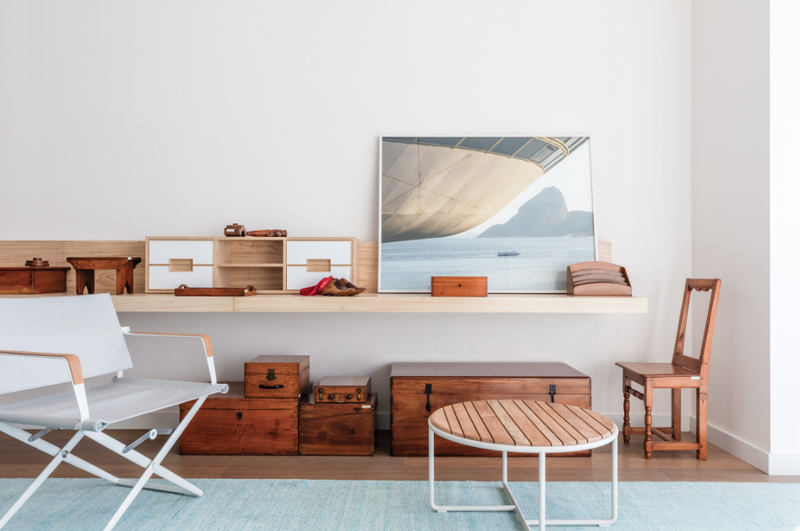 Casacor Miami is run by Casacor's parent company, Grupo Abril, a Brazilian media conglomerate based in São Paulo that publishes shelter, women's, news and other magazines. The showhouse's move to the States was years in the making. One hallmark of the American iteration of the show is its focus on the trend of "new urban living." It took the management team years to settle on the Miami location, located at RISE, a $1.05 billion residential tower in the Financial District's Brickell City Centre that comprises three penthouses and 20,000 square feet. The search involved some 300 properties.
The December showhouse, which had been timed to run during Design Miami, featured the work of 20-plus designers—among them Suchi Reddy, Studio Guilherme Torres, Fernando Wong, Frida Baranek and Pininfarina Design—and aimed to connect visitors with home and landscape designers, editors and design brands via interactive demonstrations and a lecture series.
Most showhouses function as fundraisers for certain causes, like Kips Bay, which raises millions in funding for the local Boys & Girls Club; Pasadena Showcase House for the Arts, which has raised some $14 million to benefit the Los Angeles Philharmonic Orchestra, schools and other local nonprofits; and Women's Committee of the National Symphony Orchestra Decorators' Show House, which has raised upwards of $10 million for the orchestra. Casacor Miami's charity partner, Voices for Children, serves abused and neglected children in Miami-Dade County. John Lopez, a 30-year-old Cuban-American artist who grew up poor in Miami, received an art scholarship with the help of the charity; one of his paintings appeared in Casacor Miami.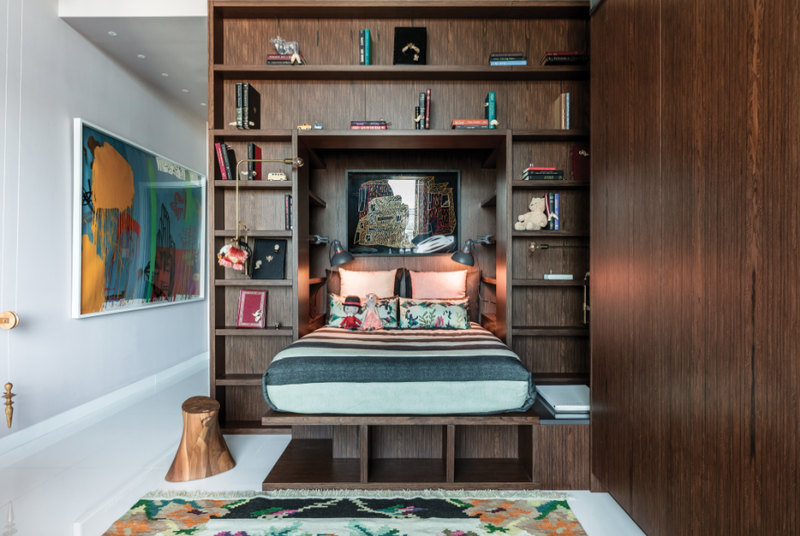 For sponsors, the showhouse is a way to reach a particular market. Massimo Ballucchi, marketing director of Cosentino North America, which has participated in Casacor São Paulo as well as Casa FOA in Buenos Aires, CasaDecor in Madrid, and the Kips Bay Decorator Showhouse in New York, calls it a "very significant" event for Brazil and beyond.
"It's a key to present our latest products to both the A+D industry and design enthusiasts through the stunning spaces that are created," says Ballucchi. "When we learned that Casacor was coming to Miami, we were excited to continue the collaboration in the North American market, which is a top priority in our global strategy. It's truly been inspiring to collaborate with industry greats such as Suchi Reddy and Fernando Wong, among other favorites—to see how Cosentino's materials help bring their visions to life."
Mateus Corradi, marketing director of Florense, a Casacor Miami sponsor, concurs, saying of the showhouse's inaugural U.S. location: "Since Miami has one of the fastest-growing urban areas of the world and has been using residential projects by some of the most famous world architects, and important cultural and artistic shows, lifestyle and design events are constantly happening there, it has become the perfect location as the entrance door of Casacor in North America. Florense has embraced this project thoroughly."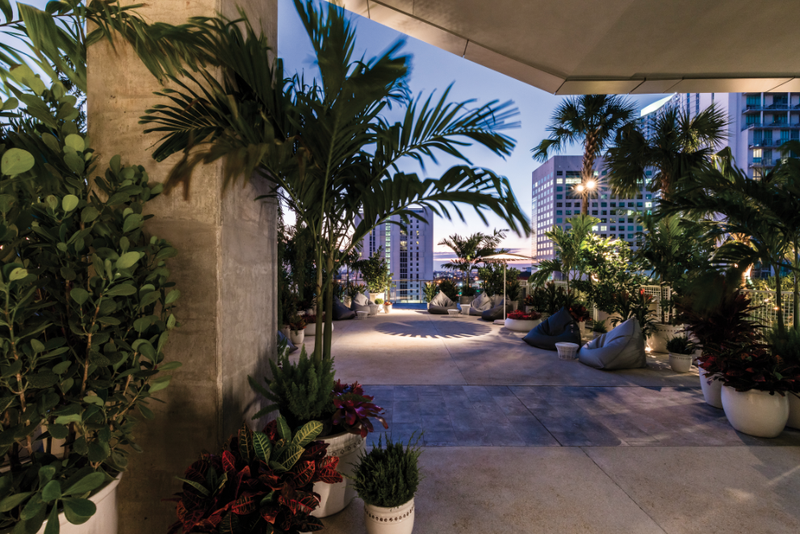 Given Casacor's existing presence in Latin America, one feature is signing sponsors aboard across multiple shows. Lucio Grimaldi, CEO of Casacor Miami, tells EAL that the sponsors' level of involvement varies. "This year, apart from Miami, both Cosentino and Florense are also key partners in other Casacor editions in Brazil. I believe that as the Casacor brand continues to expand globally, we will see the regional/global involvement of brands grow even more across several editions."
Corradi notes that his company has been "supporting" and sponsoring Casacor events throughout Latin America and Brazil for the past several years. "Casacor is one of the most important events related to interior decoration and landscaping, which takes place in more than 20 cities of Central and South America. Now that this event is happening in the U.S., which is the largest world market, we have confirmed our participation as an Official Supplier and also presenting the projects of two of the most important [decorators/architects] of Brazil: Léo Shehtman and Leo Romano."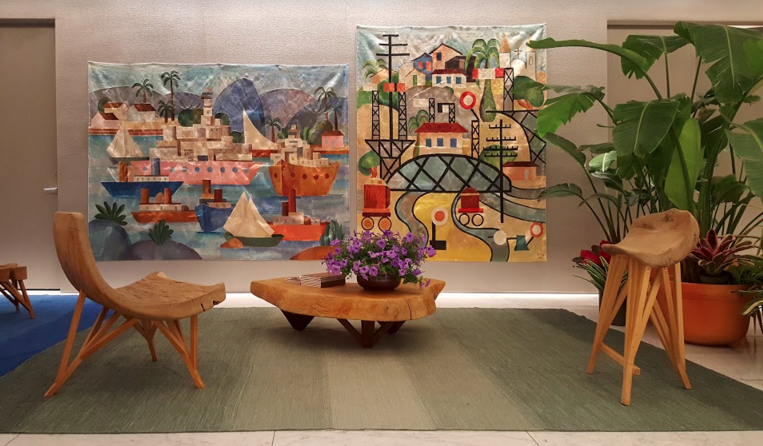 When asked of his metrics for success this season, Grimaldi remains mum on any specific numbers. But he tells EAL that the search is already on for the second iteration of the Miami show, scheduled for next year.
"Our objective is to keep growing our brand recognition in the market and expand our reach and network with international designers and brands to showcase their work and creativity at Casacor Miami in 2018. We will also be looking to grow our involvement with sponsor partners," says Grimaldi. In particular, the interior design community's involvement and the media coverage of the showhouse, he says, "have been a clear indication that we are heading in the right direction."