The 50 States Project is a series of candid conversations with interior designers across the country about how they've built their businesses. This week, Phoenix-based designer Lori Clarke tells us why she embraces all kinds of aesthetics, how staging led to a design career, and how she creates casual comfort for Arizona's indoor-outdoor lifestyle.
What was your path into the design industry?
I've always been a creative, but in different industries. I was in the fashion industry first—I was a model and lived in Paris. When I look back, [that role] was really merchandising myself to evoke an emotion, and to make a client want to buy what I'm in. It was the ability to create a lifestyle. It was all merchandising—in my career, whether you're merchandising yourself or the home, it's about the innate ability to capture emotions and people.
After modeling, I raised three girls as a stay-at-home mom. When my youngest daughter was in high school, I thought, "What am I going to do? I've just devoted 30 years [to parenting]." So I went into design school. In 2010, when I was about halfway through, I was getting a divorce and realized I just needed to get out there and start working. So I started a staging company, and from there clients started wanting me to do things in their home—and if the house sold, the buyers would hire me as a designer to do the remodeling, fixtures, finishes and furnishings. That's really how it started.
What made you want to go to design school when you were looking to get back into the workforce?
I'm a very service-oriented person. I've always wanted to offer the gifts that I've been given to others. If you can make a home a personal expression of the client, it's just so rewarding.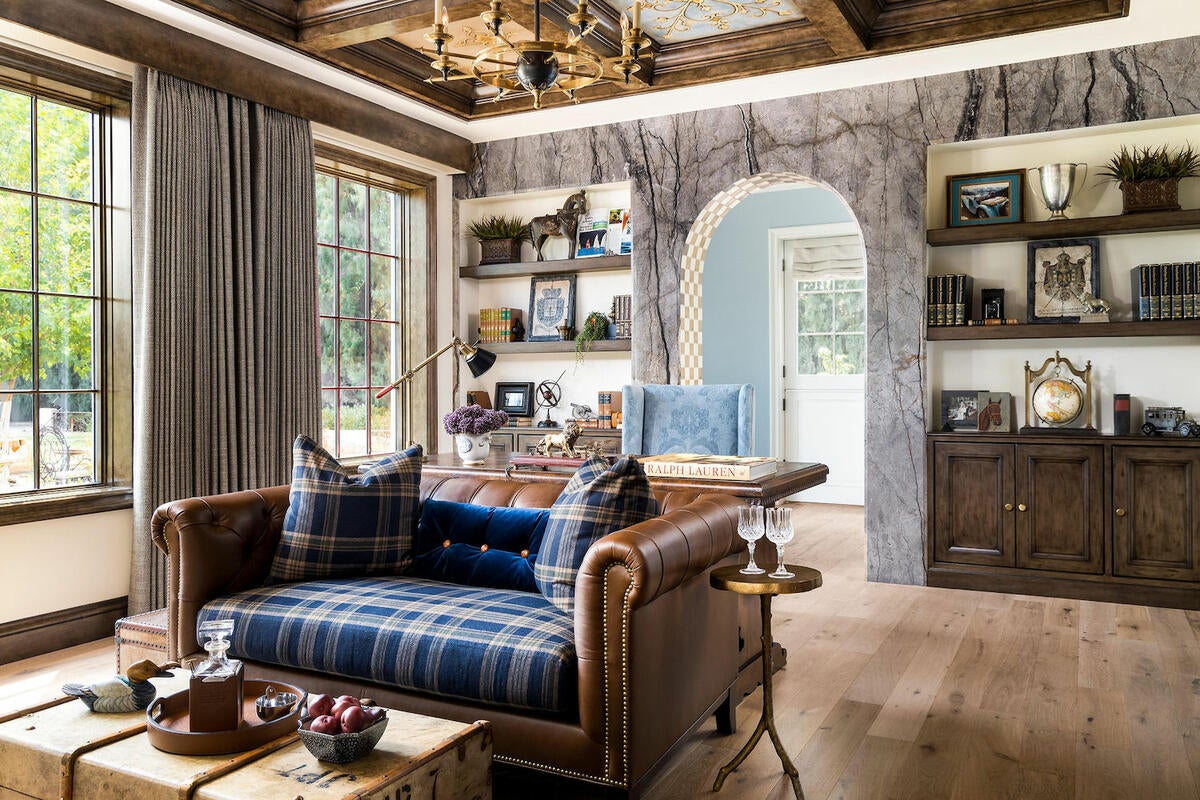 What was the staging industry like when you first started?
I started on the other side of the real estate crash—[the market] was starting to pick back up here, which was very helpful. But staging was not really established—it's still not really established here in Arizona the way it is in Los Angeles or Chicago or New York.
[In terms of] the business model, I wasn't trying to do as many as possible. I would take one job and completely devote my energy to it. That might not be a great business model, but I was doing it because I loved it, and my clients—who were a lot of real estate agents—saw that my houses sold.
How did you approach building an inventory? Those costs can be staggering at the beginning.
Well, I was getting my divorce, so I was moving out of a 10,000-square-foot home and I had all this good custom furniture—what was I going to do with it? I was on a hike one day with three of my girlfriends, and I was trying to sell them my outdoor furniture because I had so many vignettes for this huge outdoor space that I no longer needed. One of my friends is a real estate agent, and she said, "Lori, why don't you start a staging business?" I went home that day, got on VistaPrint, and created a marketing package and cards. Then I showed up at a luxury home tour and started handing out my cards to these real estate agents.
Do you still take some staging jobs?
One or two a year—I'll do it only for the friend who gave me the idea to get started. I still have a storage [unit] of furniture, but that's not my primary focus.
When did you start to shift the business to be more interior-design focused?
When I didn't have time for staging anymore. I think you know you're in the right field when you're thinking more about doing what you love—and as I got more design clients, I don't want to say I'd forget to charge, but that's where I was spending my time and I loved it.
But starting my own business and keeping track of it all—you know, I'm not a manager. I learned so many things by making a lot of mistakes. I don't know that I would have done it had I known what I know now. It's probably good that I didn't know because that would have stopped me from starting.
What do you wish you had known when you started?
How precise the contract needs to be, and that it needs to be done with an attorney to cover all the bases. That really starts and stops the entire job, especially when it comes to protecting yourself from the industry's mistakes, with things like shipping and delays.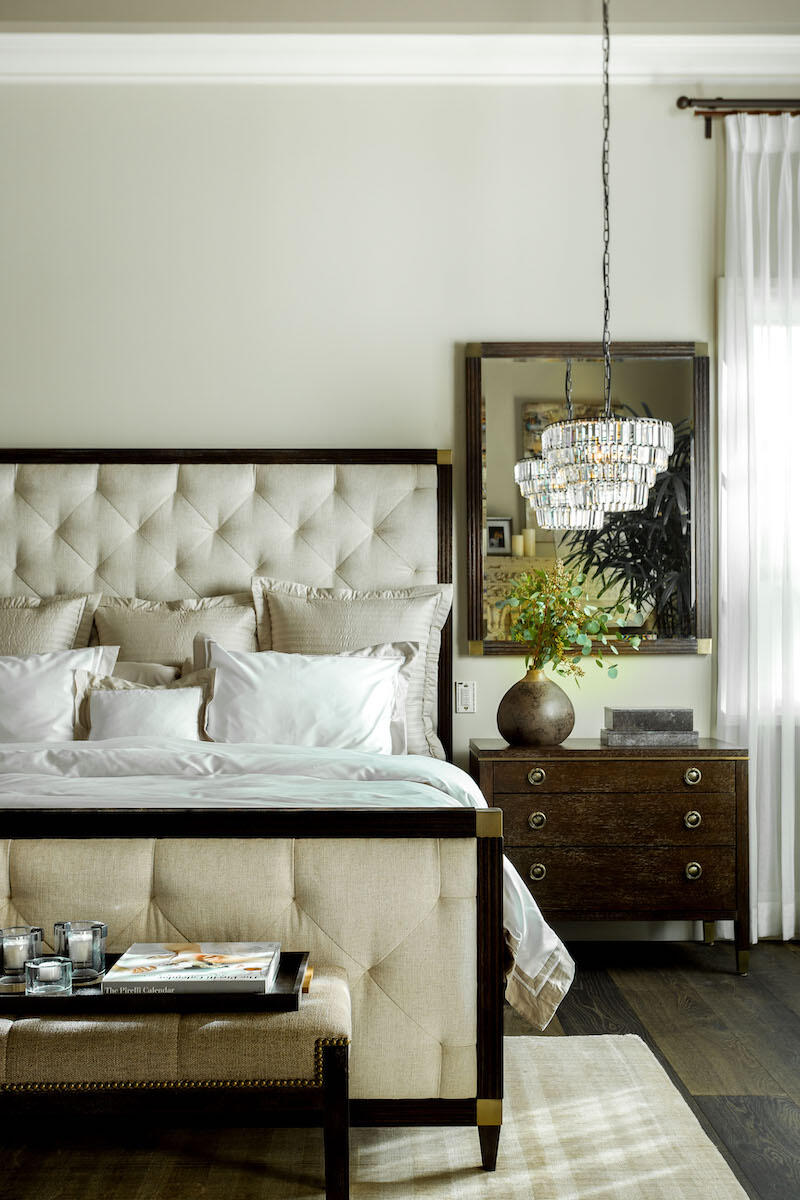 How many projects are you working on at a given time today?
Five to six. They're all different—I don't really know how to explain the size, but I can tell you that my gross receipts for the year were $1.7 million.
How do you decide what you say yes to?
I've found that bigger is not better because the client could be challenging. It could be a $5 million to $6 million home, but the red flags are very obvious to me now. It's important to me to have a connection with that client and that it feels good versus just the job size, because your creative juices just cannot flow naturally when you've got a client who just doesn't connect with you.
How did you know it was time to start hiring?
At the beginning, it was just me, a bookkeeper and a furniture handler, whom I still work with. My daughter was on the creative team for Ralph Lauren—she traveled around merchandising all the stores but was laid off when they started doing photo-based merchandising. She came back home in 2015 and started working for me as our creative director, and she was my first hire.
What changed once your daughter was on board?
We're very different—visually, even, in how we see things—but I see the value that she adds. What I don't see, she does, and what she doesn't see, I do. Sometimes that can be challenging, but it's also great to have two different perspectives. She's very detailed, and I don't like the detail part—styling the bookcase, sitting through a photo shoot—so she does all of that, along with our Instagram. That's just too detailed for me. I'm more of a big-picture person.
What about the rest of your team? What are their roles, and how have they supported you along the way?
I still do all hand-drawing, so I have a technical designer who does all the CAD, 3D—because I just don't think that way. And then I have a bookkeeper, and a couple college students who come in and help and learn. We all bring something different to the table, which I think is important. A firm can't have a lot of people who just want to be in my place.
Jason Roehner and Dan Ryan
How do you approach billing for your work?
Right now, our projects have three phases. The first two phases are design development and selections, and that's all done on a flat fee. Then, in phase three, I switch to hourly for procurement, account managing, vendor communication, client communication, project administration and on-site visits, and that has worked well for me.
I think that's such a smart way to approach it.
You know, you can't project what's going to happen in phase three—you just don't know how much time you're going to spend on that. It's just a moving target, so I have to charge hourly, and that's worked. I'm happy with it, and clients like it because I'm not sending out an invoice every two weeks.
Are you also charging a markup on goods?
Yes. I do cost plus 25 percent. Where I run into problems is that I don't buy everything wholesale—I've got some retail in there, and what I charge then depends on the scope of the job. If it's a large job where I'm buying tons of furniture, I might just pass along my discount.
A lot of the conversations I have about how designers charge boils down to client pushback. What did it take for you to get comfortable talking about money with clients?
It takes time to feel confident about your work. I think it was probably when I started getting press—for me, that helped with my confidence and helped me to see that my work is valuable. I do offer a good service, and I have what it takes, you know? You get to a place where you're like, "Yeah, this is what I charge." It's just about time and experience, just like with anything.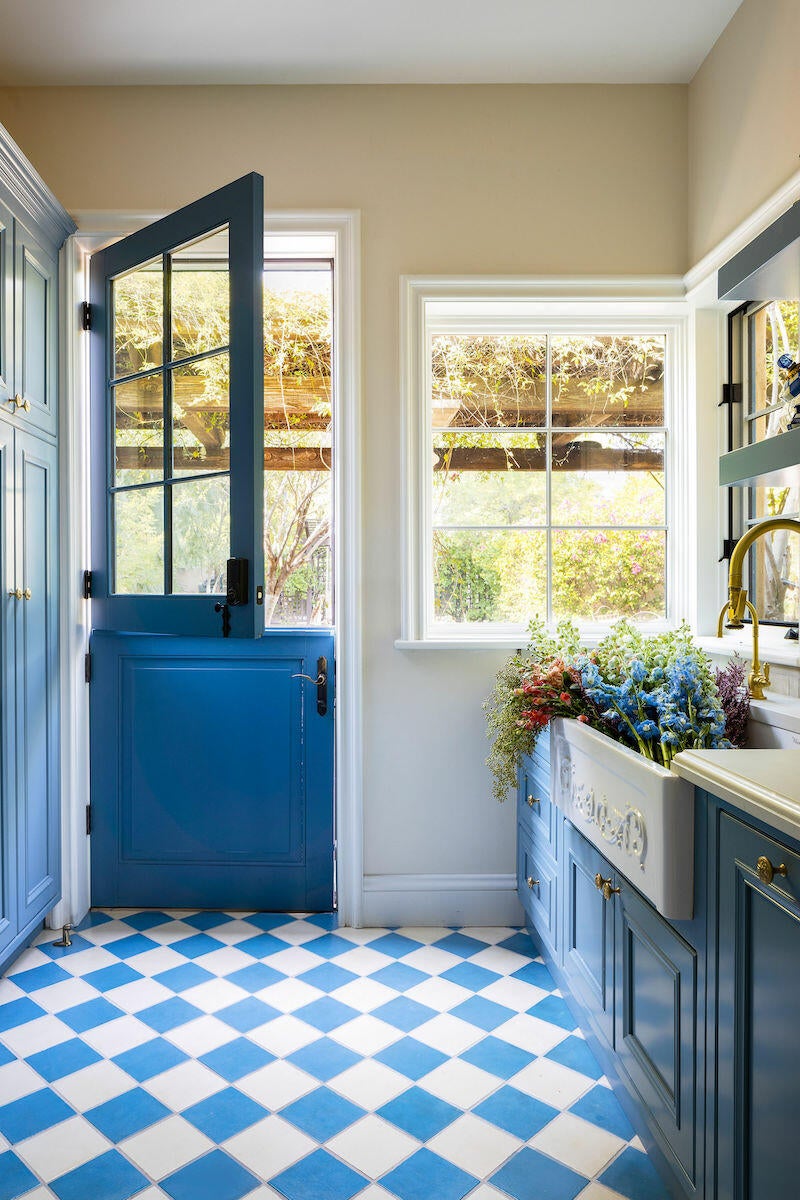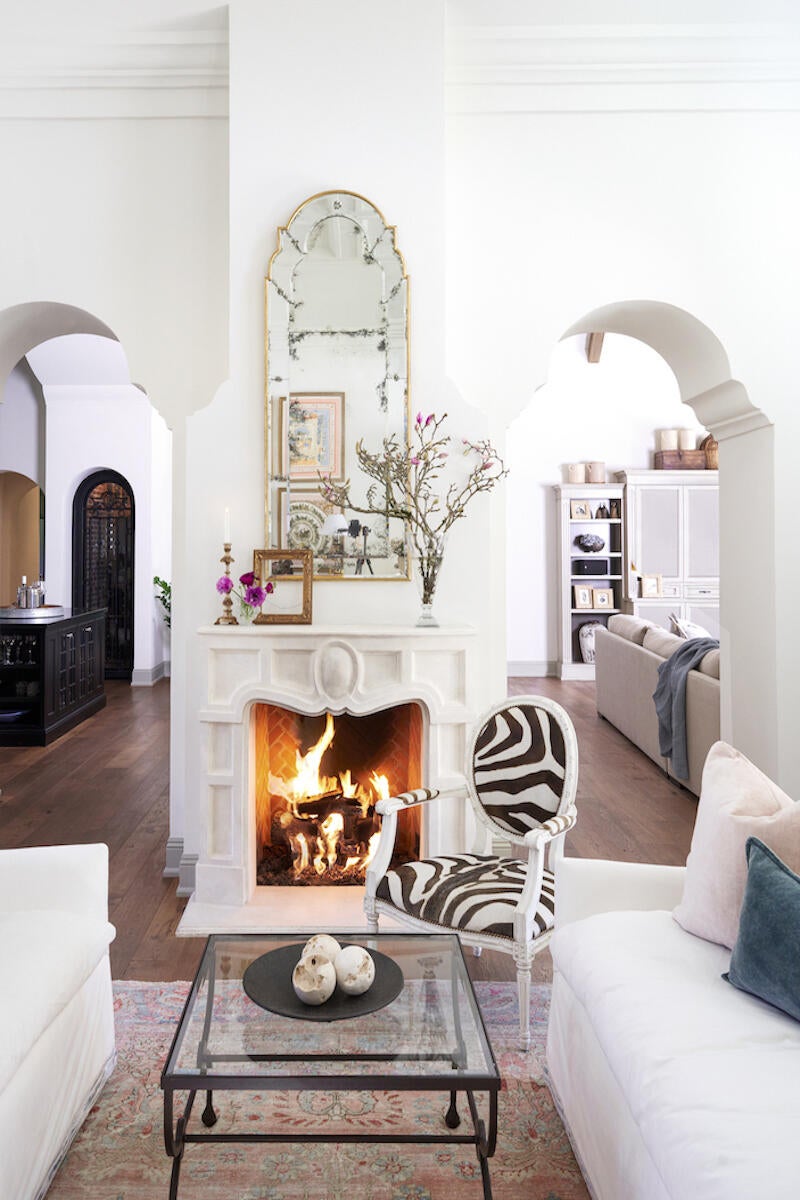 Can you tell me about the local design scene in Phoenix?
It's a melting pot here. We have people from everywhere, which is great. We have a lot of clients moving from California. There are a lot of indoor-outdoor living spaces because eight months out of the year, we live outdoors. A lot of our clients are looking for very casual lifestyles—they're not into the formal dining room or living room. The best way to describe it is "casual comfort." A lot of that has to do with fabrics. Performance fabrics are very in demand. They want quality and they're going to buy quality, but they also want to make sure that the fabric can be around kids and pets.
Southwestern design has really evolved—it's no longer the turquoise of the old-school Southwest. It's developed more into Spanish modern—that's a very popular aesthetic down here. But there's also everything, you know? There's contemporary, there's modern, there's French, there's Spanish—there's even just ranch. I mean, it's all over the board, and I've done all of them. My new clients tell me that the reason they call me is because I'm not a cookie-cutter designer. You can go on my website, and every house is different. I don't even like to use the same piece of furniture twice—I think I've done that, but what I like doing is different.
What does that require from you?
A lot more time goes into that versus, "Oh, let's just order all the lighting that we ordered from the last house," or, "Let's just pull this in." It takes a lot more time, but I love it. I love to create a different experience with each job. But it takes a lot of research—a lot of time reading, a lot of time kind of reeducating my eye.
You recently tried out an advertising campaign. Can you tell me about that?
Elle Decor reached out to me because they were highlighting five designers in Arizona. I said, "Why not?" It fit within my marketing budget and I think it's good exposure, whether or not I hear [anyone say], "Oh, I saw you." I'd never been seen on a national level. I don't know if I got any clients from it. House Beautiful is doing a similar concept in May—featuring a landscape architect, a construction company and a designer in Phoenix. So I'm participating in that, and I think to be among that level of quality in the industry is nice. That's one thing I asked when Elle Decor reached out—I said, "Who else is doing this?" to make sure it was a group that I wanted to be included in.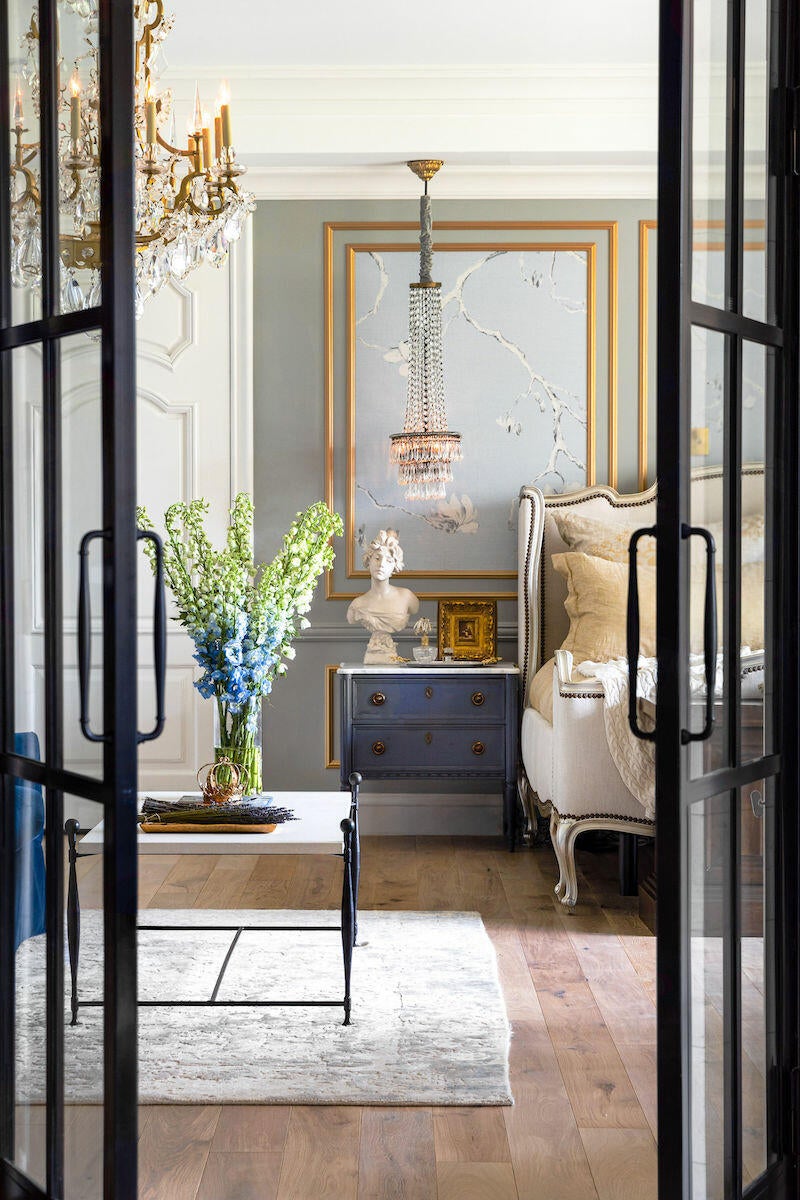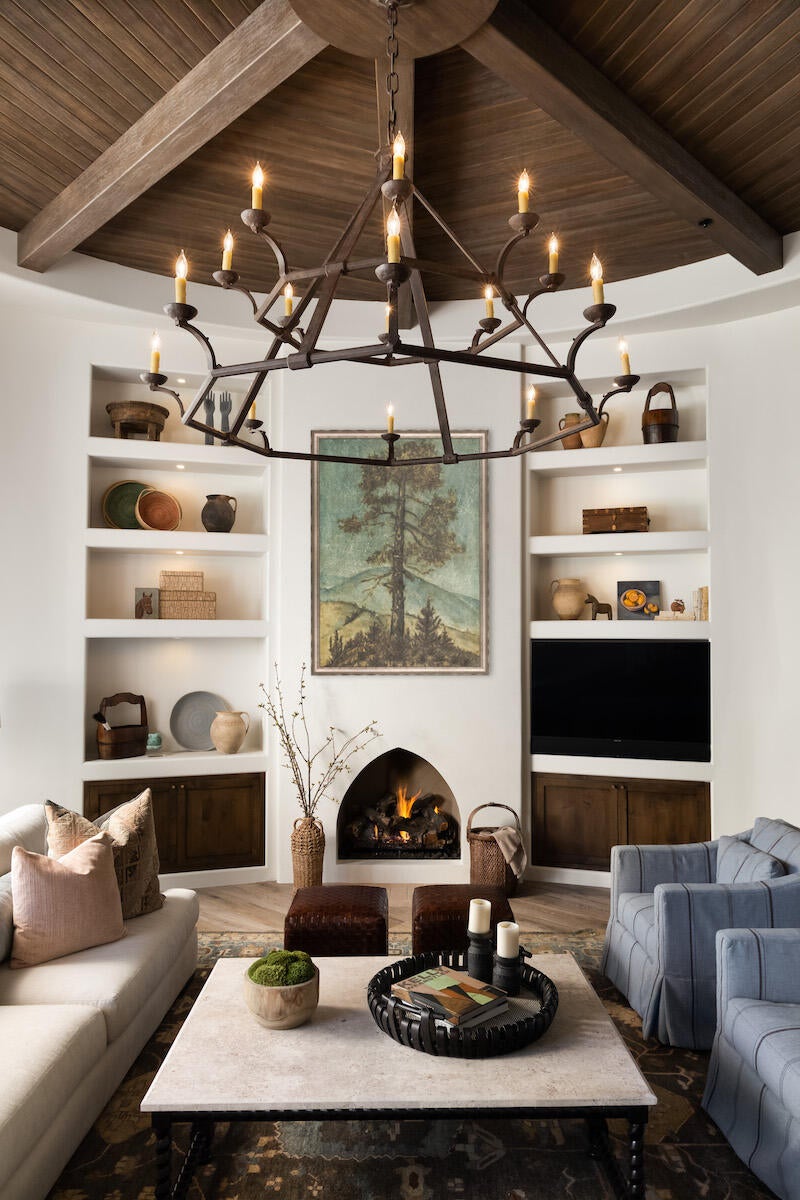 When you look at your business as a whole, what is your biggest upcoming challenge?
Finding a construction firm that can do what I need. I need craftsmanship, and a lot of these companies are more labor workers. I love detail and real craftsmanship, but out here, it's [often more about]: How many spec houses can you do? How much money can you make?
Do you sometimes have to make different design decisions to play to the strengths of the people you have?
Yeah, and it's so frustrating because I can't tell them how to do it. But I know what I want. I can draw it and spec it out, but I can't tell them how to make it.
When you know it's possible, right?
Yes. So we're just lacking, you know, that real talented artisan craftsmanship here. Like in Los Angeles, they have it, and it's a mindset as well: Do we want to do fewer homes but more custom? Or do we want to do more homes with a spec mentality? I want fewer, better projects.
Zooming out and looking at the industry at large, what do you see as the biggest looming challenge?
I think we're losing the hospitable [business model that favors] designers. The way that you can order online, clients will say, "Oh, well I found it for this price." We're losing that special piece that a designer brings to the job with pricing. Everyone's undercutting, undermining pricing, and some vendors are going retail and not just wholesale. That discount that we get is not as prestigious or exclusive as it used to be.
How are you seeing that show up in your firm?
Well, I think it depends on the client. If you have a middle-of-the-road price point, it's really hard because they can go to Wayfair, or find Kravet online, you know? And clients don't understand that when they get free shipping, [vendors are just adding that to] the price of the product. So those are some challenges that I run up against. With the higher-end client, that's not an issue.
For you, who is that middle-of-the-road client or vendor?
It depends on the scope of the project, but I guess the retail price point would be comparable to, let's say, a West Elm or a Pottery Barn. You can also use affordable trade brands like Four Hands or Moss Studio for that client, [but then] you need a receiver because the vendors won't deliver to a resident. Most of the time, that really ends up not making much sense because, yes, the retailer is going to mark it up 50 percent, but you can just get it from there versus from me, [which adds up anyway because it's] the wholesale price plus 25 percent, plus paying for a receiver.
Is the difference between the middle- and high-end client that the high-end client will pay for the receiver?
Yes, [but] that's kind of a tough conversation to have, unless the client is moving out of their home and needs to have a receiver [for other reasons]. Not a lot of clients want to pay for that. It's expensive—it certainly adds to the price of the job.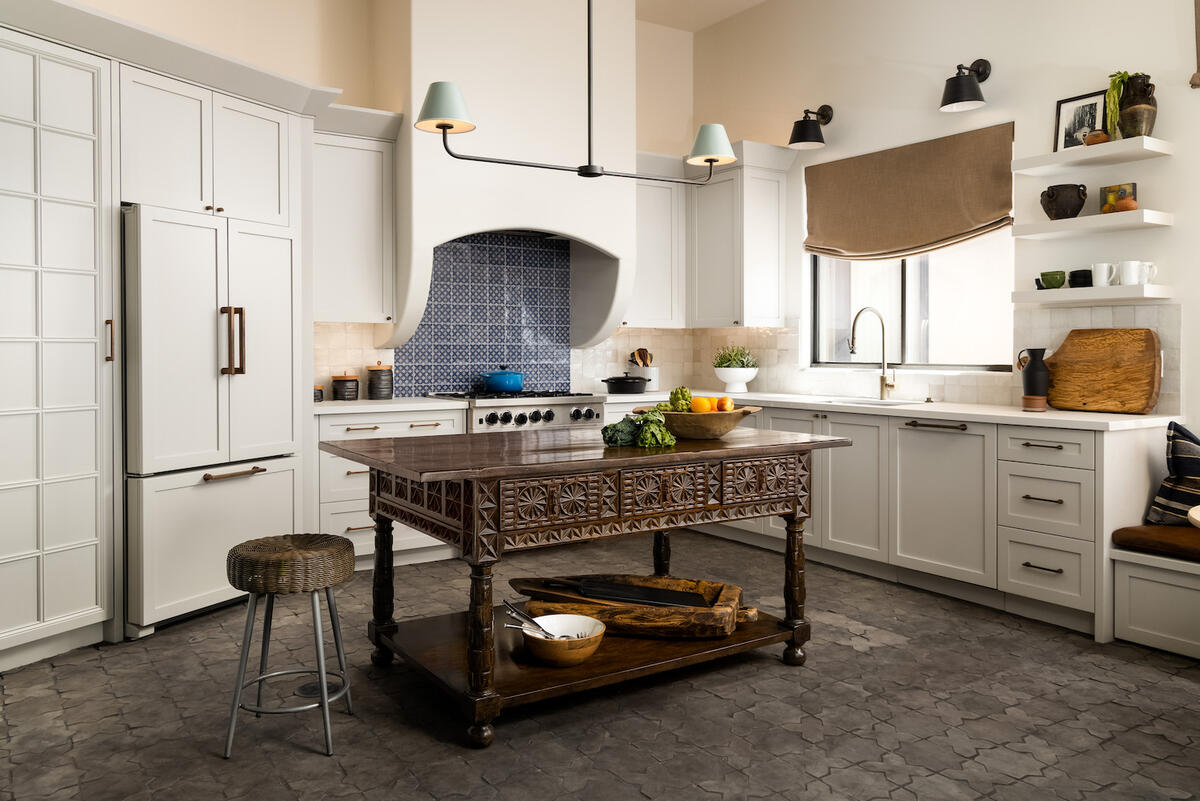 What does success look like to you?
Success is a feeling. It doesn't have a number; it's just how I'm feeling about what I'm doing.
When do you feel most successful?
When a one- or two-year job is complete and we're doing photographs, it's like having a baby. You forget [about the pain because] you've got this beautiful baby in your arms. That's when I feel the most successful, when I'm photographing the completion of a project and thinking, "Gosh, how did this all come about?" You know, the before-and-afters, and to see the client who has trusted you all along the way—which is challenging and hard, because they don't have the vision like I do—at the end of the project. To see the look on their face when it's all completed is priceless.
It's so important to acknowledge that you're going on this really long journey with the client. The whole time, you know that it's going to be great, but they can't see it. I think it's so easy to forget that.
Yes. And they trust you because they've seen what you've done—that's where social media comes into play. They see that you do what you say you're going to do. I'm able to run their vision through my filter and create an expression of their soul.
To learn more about Lori Clarke, visit her website or find her on Instagram.