In Business of Home's series Shop Talk, we chat with owners of home furnishings stores across the country to hear about their hard-won lessons and challenges, big and small. This week, we spoke with San Francisco–based designer and shop owner Lindsay Anyon Brier of Anyon Atelier.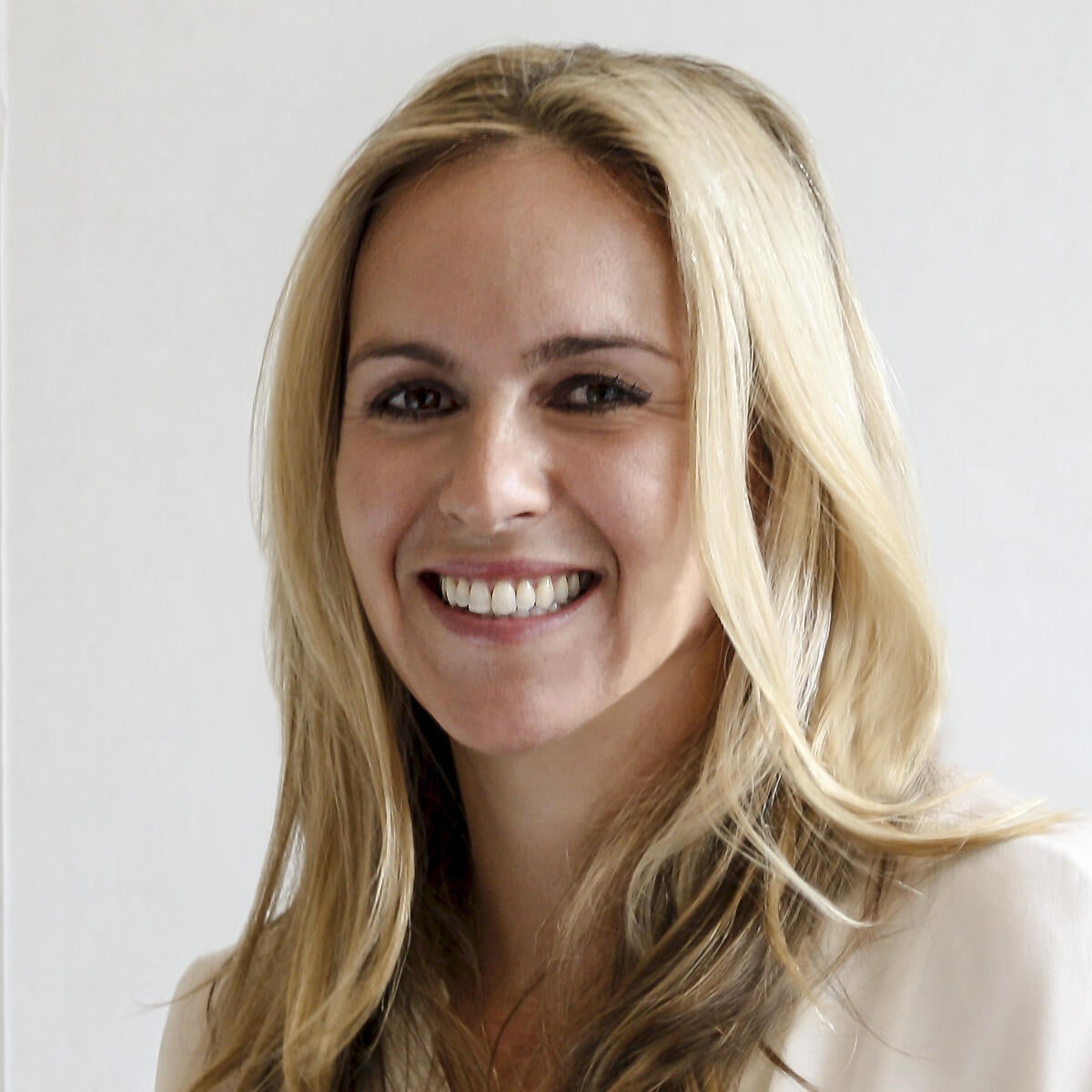 Courtesy of Anyon Atelier
A second-generation Bay Area shop owner—her mother operated a store called Antique Accents—Brier launched her own full-service design firm in 2007 after studying art at Dartmouth College, and in 2014 opened an adjacent retail space. Amid the chaos of the pandemic, she bought a building on stylish Sacramento Street for a larger storefront in addition to her firm's offices. Ahead, Brier chats about that major investment, as well as her native city's current struggles, and the location she's planning next.
What is Anyon Atelier's vibe?
We've always prioritized having a lot of natural light, a really airy feel. It helps with our photography, having great southern exposure. We try to leave a little blank space around objects to celebrate how special they are. It's certainly not minimal, but it's also not an overly packed space. There are moments of color and pattern, but also a celebration of natural materials, texture and neutrals.
Who is your typical customer, and what is the balance between trade and regular shoppers?
About 50-50. We've worked on our trade program—having more offerings, more events, more client services for designers. But we are lucky to be on this corridor of Sacramento Street in Presidio Heights that gets lovely foot traffic, because it's a beautiful neighborhood. There are other great shops, such as March and Found by Maja, and a lot of great design firms on this street as well. It's partly an art gallery, partly a resource showroom for designers, and partly just a retail home store.
I would love to hear about a relationship with a favorite vendor of yours, or an artist or partnership.
There are so many. We celebrate our artists and artisans and their stories. One special artist is Martha Sturdy. She was the last person I visited before Covid. She's in her 80s and rides her horse every morning and builds incredible large-scale sculptures. We don't carry her fine art, but we carry her furniture and accessories collection. She has perfected this process of pouring resin into different molds. People are always wondering, "Is this marble?" Then they get closer, and it has a warmer, softer feel than marble. She plays with different colors, so designers and customers can work with her to customize each piece. Her daughter works for her, so we interact with her daughter a lot in the process, and it's just a very rewarding ongoing relationship with an artist who isn't carried in very many places.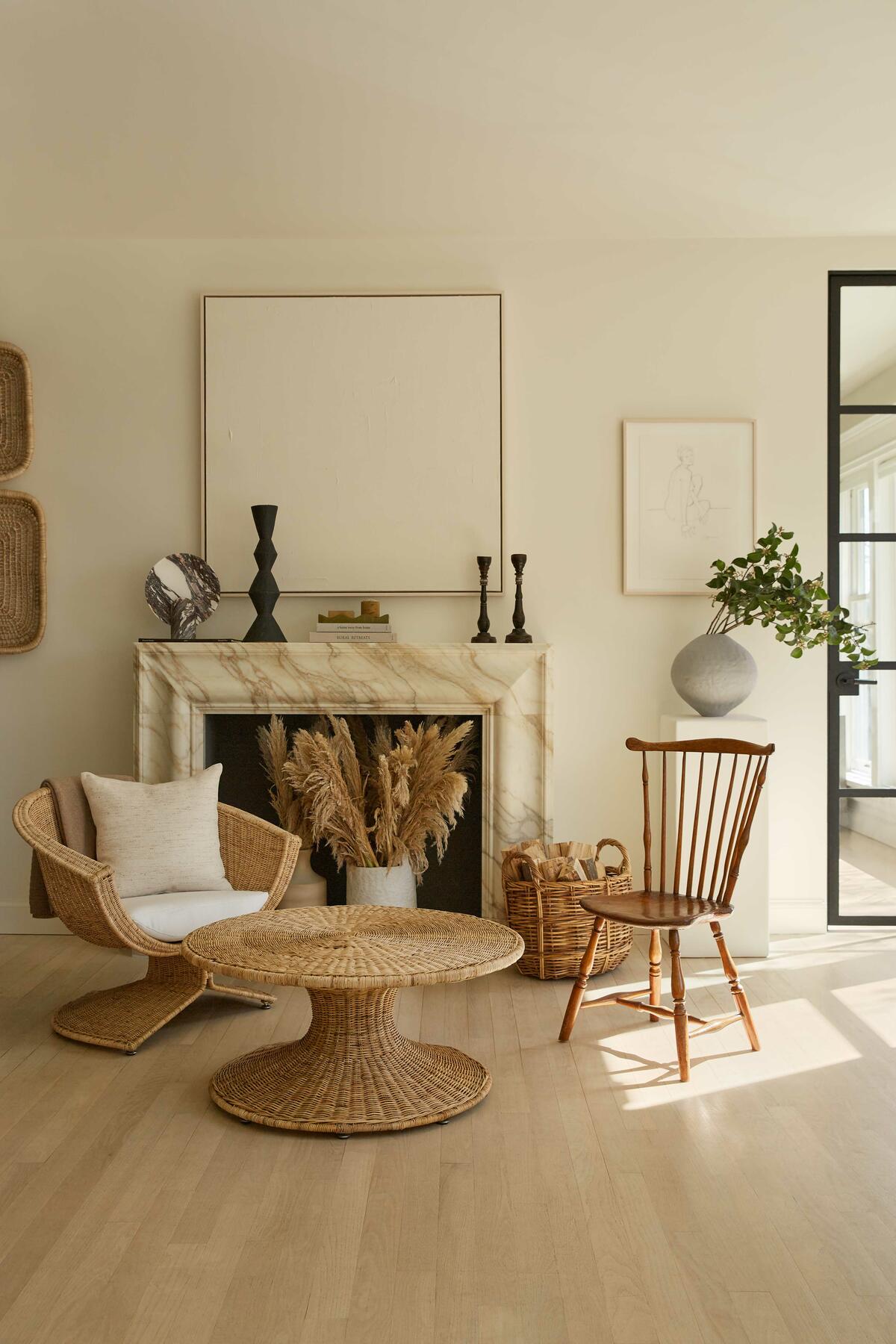 What is your general sourcing process like?
It's a little bit unusual, partly because I've had three children in the last 12 years, so it was harder for me to travel. Also, being on Sacramento Street … It was the best thing that happened for us, but it was also challenging, because we were the newbies on the street, and a lot of the lines I kept looking at were carried at established stores [nearby]. It forced me to go farther afield in finding smaller artisans, younger lines. A lot of them I have found through my own online research and some travel.
[My sourcing] definitely has not been through the big shows, for the most part, although I attend some. While I wasn't quite sure how it would work and where we were headed, I think it was one of those challenges that forced us to define who we were and ended up being a positive outcome. I've always wanted to celebrate makers and artists, so we don't carry very many large lines. Last year, we were named House Beautiful's best place to find one-of-a-kind objects.
How do you handle people who "shop" the store—look at your products and then go buy them online for cheaper? Is that possible with your merchandise?
It is. I see the bigger home stores mimicking a lot of cutting-edge makers, which is inevitable, I guess, but always a little bit disappointing. We are dedicated to being transparent about our makers, [but] somebody who we didn't see very many places [when we first started carrying them] does [end up] getting representation or picked up by other people. There's definitely been disheartening or challenging moments around that. But we're trying to always think about collections and seasonality and keeping it fresh. We're trying to retain customers in other ways, but … I have gone home and cried to my mother about it.
How have you approached e-comm? What is the strategy?
We've always had e-comm. It has never been an overnight success—more of a very slow, steady growth. We've invested heavily in our own photography and reshooting every single product, even if it's a one-of-a-kind item. We've never relied on vendor or artist photography. That was all built out before Covid, which was obviously helpful, and we could pivot immediately to curbside pickup. We find a lot of local customers still love that. They shop online, but they want to avoid shipping.
Is there an object or a category that you can barely keep in stock?
We carry crystal and glassware by this maker, Louise Roe from Copenhagen, and the clear medium jewel vase has become a cult item. It's fun! It takes a long time for us to be able to afford to bring over a big pallet of them from Europe, and then we go through them pretty quickly.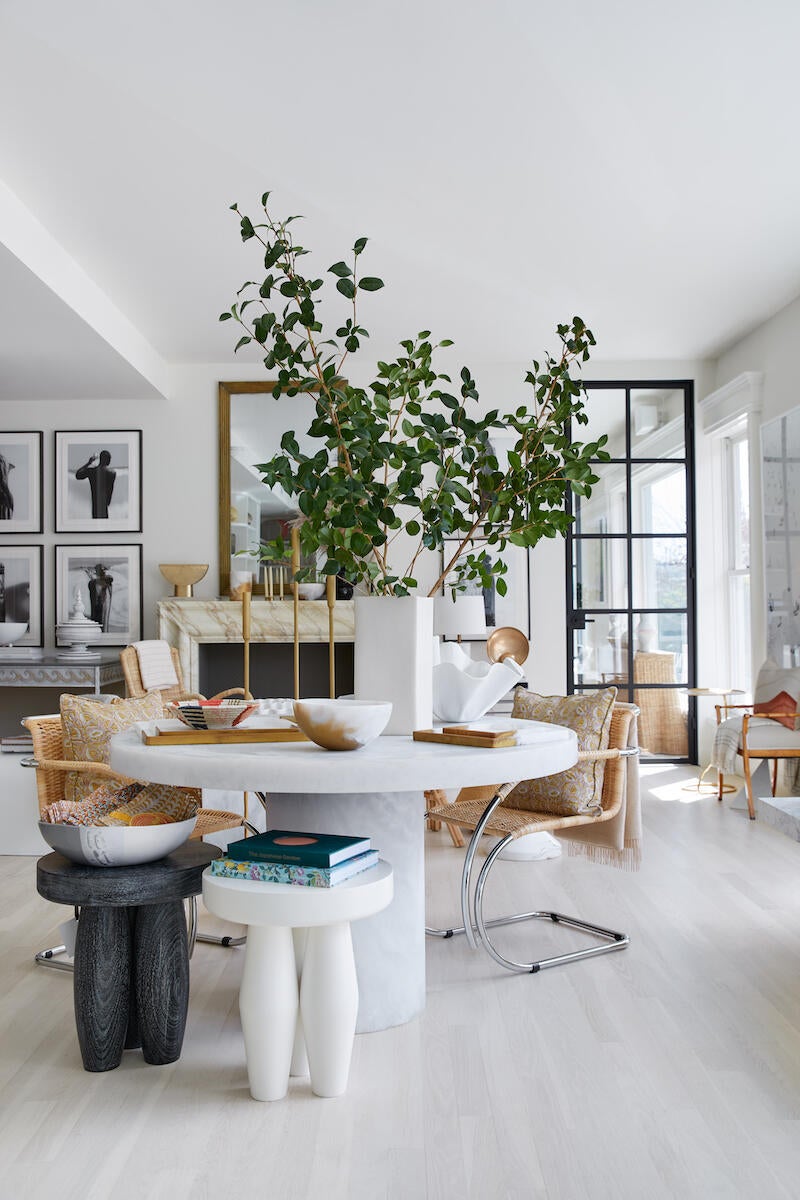 Tell me a bit about buying this space. At what point in the pandemic was this happening, and why was it the right choice for you? Especially considering the fact that San Francisco real estate is insane!
We [originally] opened right across the street from Serena & Lily's design shop, at the same time, and that was a great location. Then a real estate investor bought [our] building, and I could sort of see the writing on the wall—that eventually, the whole building would need a big upgrade, and we wouldn't be able to inhabit it [as renters]. During the pandemic, a lot of people were panicking and there was a lot of change in commercial and retail spaces.
We were lucky to find this beautiful corner space that had been a day spa, and the owner was downsizing. It was a bunch of small red treatment rooms; I think there were eight sinks. We took it down to the studs and re-imagined it—a really big investment. We worked with our bank to secure a small business loan. San Francisco has struggled, but hopefully, it will be a good long-term investment. It's nice to know that the improvements we make here are not for the benefit of another owner.
Our old space was less than a third retail and over two-thirds office space, but I knew that our design team was enjoying the hybrid work schedule. So we made our design offices a little smaller and prioritized giving more square footage to the atelier.
How stressful was it to make this decision during the pandemic?
When I get an idea in my head that I have a good feeling about, I'm a person who can take a leap of faith. My husband is an attorney, and he's much more cautious and studied about it all, so there's a good balance when I bounce things off of him. This space has like 60 feet of south-facing windows and beautiful light, and the architectural details … We just felt it was going to be a great backdrop to elevate the brand. It definitely feels like a more elevated shopping experience than our old store. We put in these beautiful steel doors, and we bought a marble mantle so we could create vignettes as if it's a living space. Having decided to purchase the real estate me feel better about making those interior architectural investments.
Were there any complications with zoning?
I think building departments struggled during Covid. There were so many people wanting to do projects at home, and people working in civic offices struggled to staff. We were a bit frustrated, like, "We're this small business trying to stay alive. Please help us get this simple permit!" I worked with a great architect and builder, and we got through it. But it did take a lot longer than I had hoped.
How did you handle some of the other pandemic issues, like inflation, the supply chain and labor shortages?
It was very difficult to get product, and the shipping from Europe tripled or quadrupled. It was challenging to keep any margin and not raise pricing. It was a big balancing act, taking a gamble on how much to invest in inventory and how far out to purchase, because we knew that shipping was taking longer. I've seen issues with quality control—[although] not so much with our smaller artisans. It was more challenging with the design-firm brands you trusted; it seemed like that last quality check wasn't there, so things were coming in damaged. We've hired a firm that exclusively does expediting now, because I think it takes about 10 times as much effort as it did before Covid.
Wow!
We have continued to invest in our inventory, and there's obviously a benefit to having in-stock furniture. We doubled down on inventory, both for people who were working from home and interested in improving their own spaces, but also designers who were not able to wait for something. They were appreciative to be able to buy off the floor.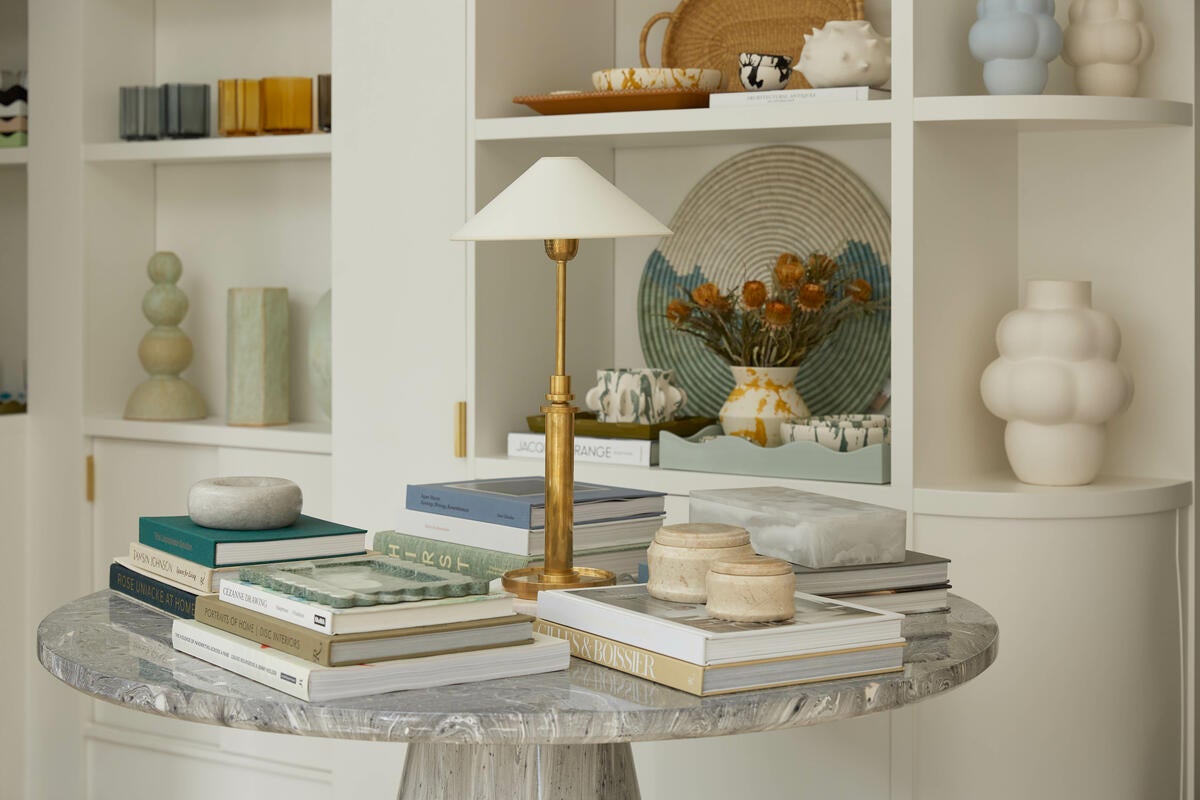 What are some challenges of operating in San Francisco?
San Francisco's going through a really tricky time. The New York Times wrote about how the downtown is having the hardest time of any major city in the U.S., and we definitely have seen an uptick in crime, homelessness and drug use. We're a little bit isolated [from that] where we are, and I think people feel safe shopping in this neighborhood. California also has a lot of laws in place to protect employees, which I appreciate as an employer.
On top of that, San Francisco is an expensive place to operate, to have warehousing, to hire a photographer—just everything! The cost of living remains high, and a lot of people have chosen to leave, so hiring has been tricky. I was born here, and I have faith that it will survive. I have a wonderful team of people. The natural beauty, the diversity of the city and the celebration of diversity are things that have always been special about San Francisco. As a designer here, I've worked with people from all over the world and all sorts of cultural backgrounds. So, yeah—lots to love, but lots of challenges, too.
What's next for your business? Do you have dreams for where it could go next?
I hope by the time the story runs, we'll have signed a lease for our second shop in Dallas. We haven't announced that yet, but I think we're at the final stages. [Editor's note: The Dallas store is slated to open in late May.] One of our retail directors, in a classic San Francisco Covid story, wanted to move home to Texas, and I started thinking about how many of my husband's groomsmen had also moved to Texas, and that maybe there was a place for us there in the world of design.
I think Texas really celebrates home. I think we'll bring a fresh perspective. I've always had the e-commerce component, because I felt like a lot of people visited us and said, "Oh, I wish we had this store in Cincinnati," or wherever. But core to the atelier is coming in and seeing the individual pieces. So that's our big move for 2023.
How do you maintain sanity, with two small businesses, expanding to another city and children? What are some of the practical ways you manage this wild workload?
Number one is celebrating and trusting your team. Being able to delegate has always been so important to me. I am involved in [many] details, but on the other hand, I can't be involved in every detail, so I'm lucky to work with great people, and I try to empower them to feel a part of the decisions we make, the creative experience as well as the business and operations. It's definitely challenging. Every day is very, very busy, and I don't have a ton of free time. I prioritize having family time when I'm not working. But I don't know if I have a great answer.
No, that's OK. I feel like usually, the honest answer is, "I don't balance."
I have a hard time working from home. My husband did a complete 180 during Covid and works from home. I live in Marin County because I wanted a short commute, but I love that separation [between my personal and professional life]. You don't take any breaks during the day, but then you go home. I like to get up early and get online, but I'm not pulling all-nighters. I have to shut it down at some point.
Homepage image: Amid the chaos of the pandemic, Anyon bought a building on stylish Sacramento Street for a larger store in addition to her firm's offices | Courtesy of Megan Bayley