Product Preview is a weekly series spotlighting the latest and greatest debuts in the marketplace. Check back every Friday for what's new and notable.
The temperatures may be cooling outside, but the latest launches are hotter than a pepper sprout. Between the creative showcases currently underway at Salon Art + Design in New York and the recent round of designer collaborations, there's no shortage of swoonworthy new collections. From cobalt-glazed ceramics to faux-metal-finished tables, here are 10 highlights from the past week.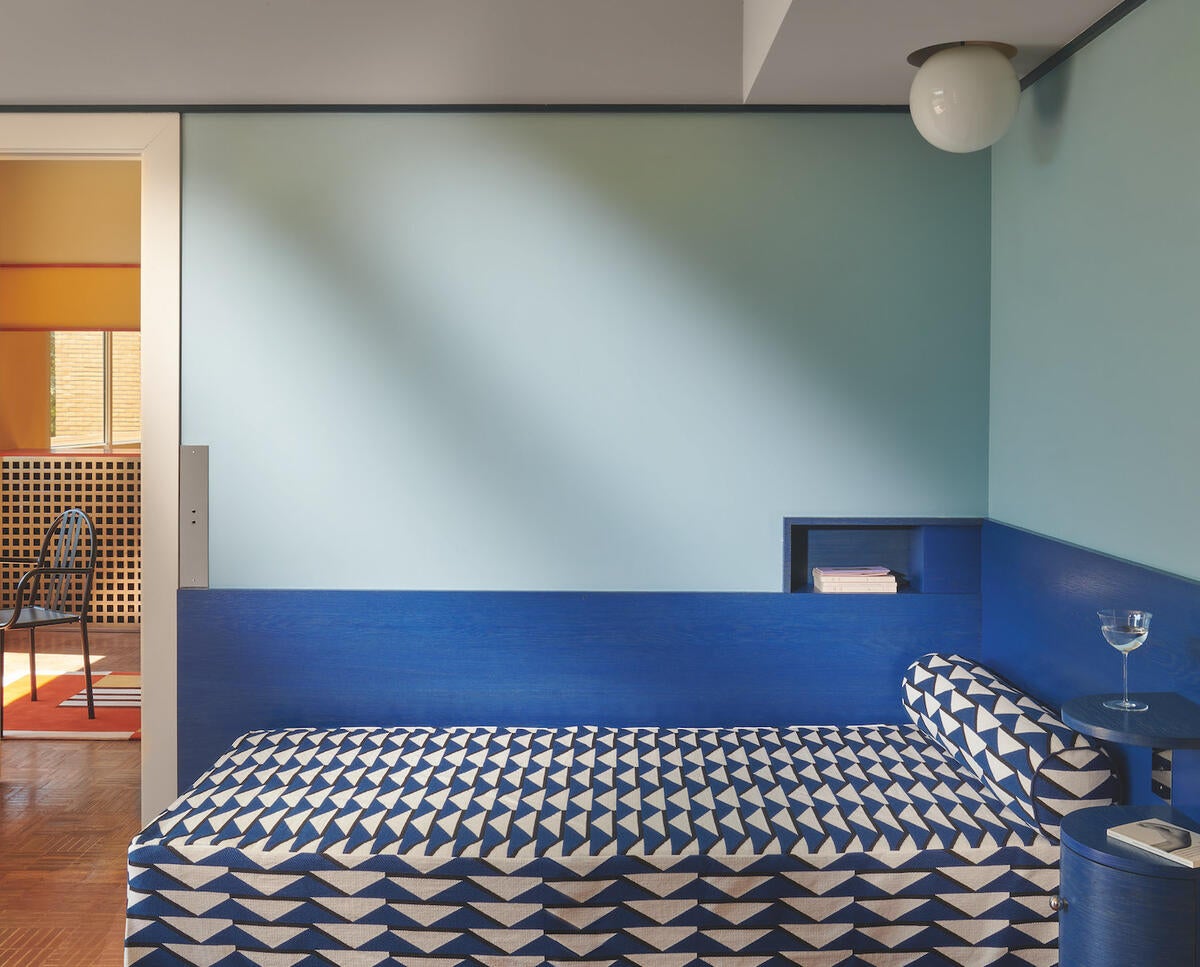 Pierre Frey's Djo-Bourgeois collection is an homage to modernist designers Elise and Georges Bourgeois. Teeming with striking geometric patterns and bold saturated hues, the series features textiles and four reproduced furniture pieces based on the late couple's vibrant works, including a chevron-esque wallpaper pattern called Minneapolis and a high-contrast triangle-motif fabric dubbed Mexique.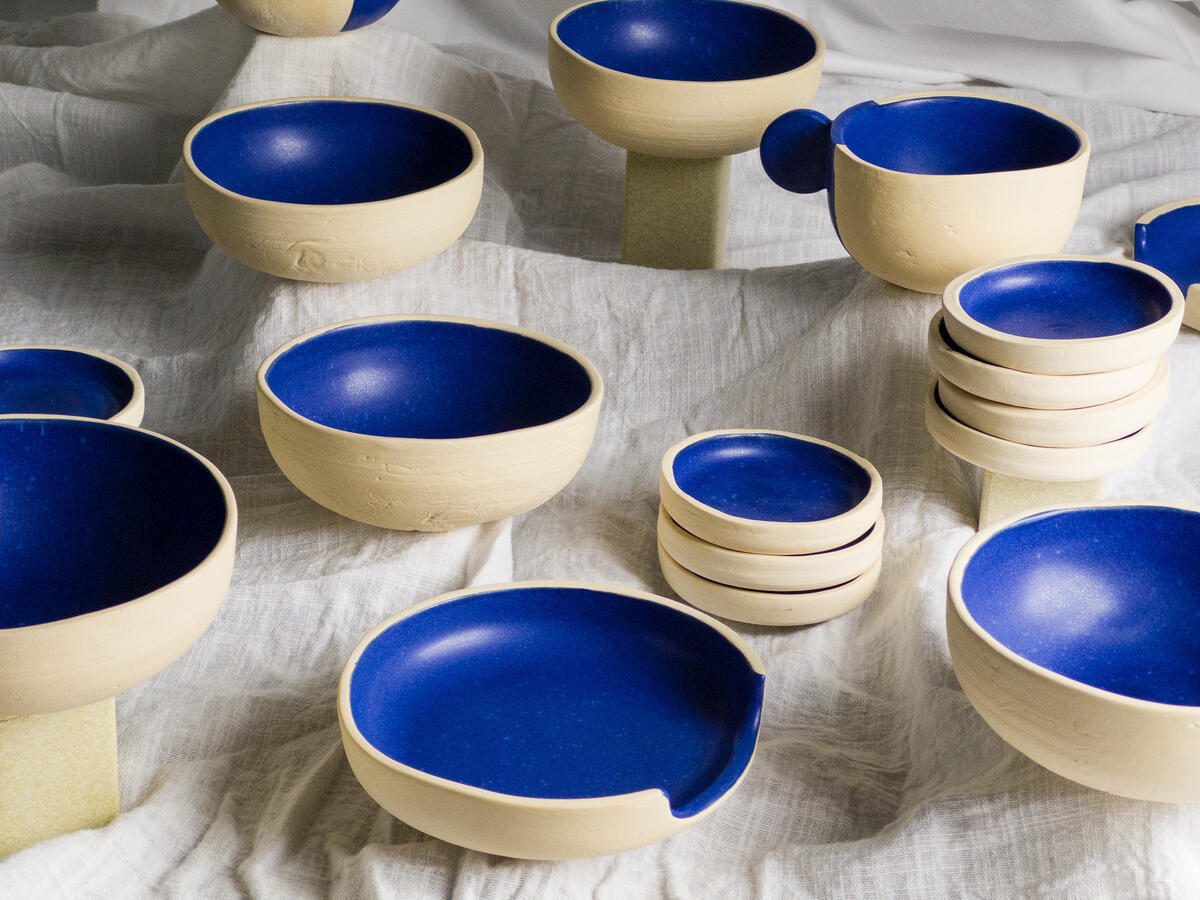 Portsmouth, Virginia–based ceramic studio Deep Black dropped a sculptural line of hand-made ceramic wares named Osteria Moderna. The collection offers eight clay pieces—with new designs added every week—punctuated by clean lines, generous curves and minimalist glazes, including an oversized mug with a sapphire-blue interior and pinch bowls painted in a glossy auburn hue called sangre.
New York architect Elizabeth Roberts debuted her inaugural rug collection, Parlor, in collaboration with Brooklyn-based furniture studio Radnor. Lined in a textural jute fringe trim, the hand-spun, GoodWeave-certified design comes in six earthy colorways, including Plaster, Brick, Oak, Pine, Ore and Indigo, and can be customized in an array of silhouettes and sizes.
Courtesy of Graham & Brown
Graham & Brown expanded its product line by introducing its first-ever series of soft goods. The collection boasts more than 300 window fabric designs modeled after some of the U.K. brand's bestselling paint colors and wallpaper patterns—including jewel-toned floral Allure and deep purple Opulence Mulberry—which are available as made-to-measure curtains, roller shades and Roman blinds.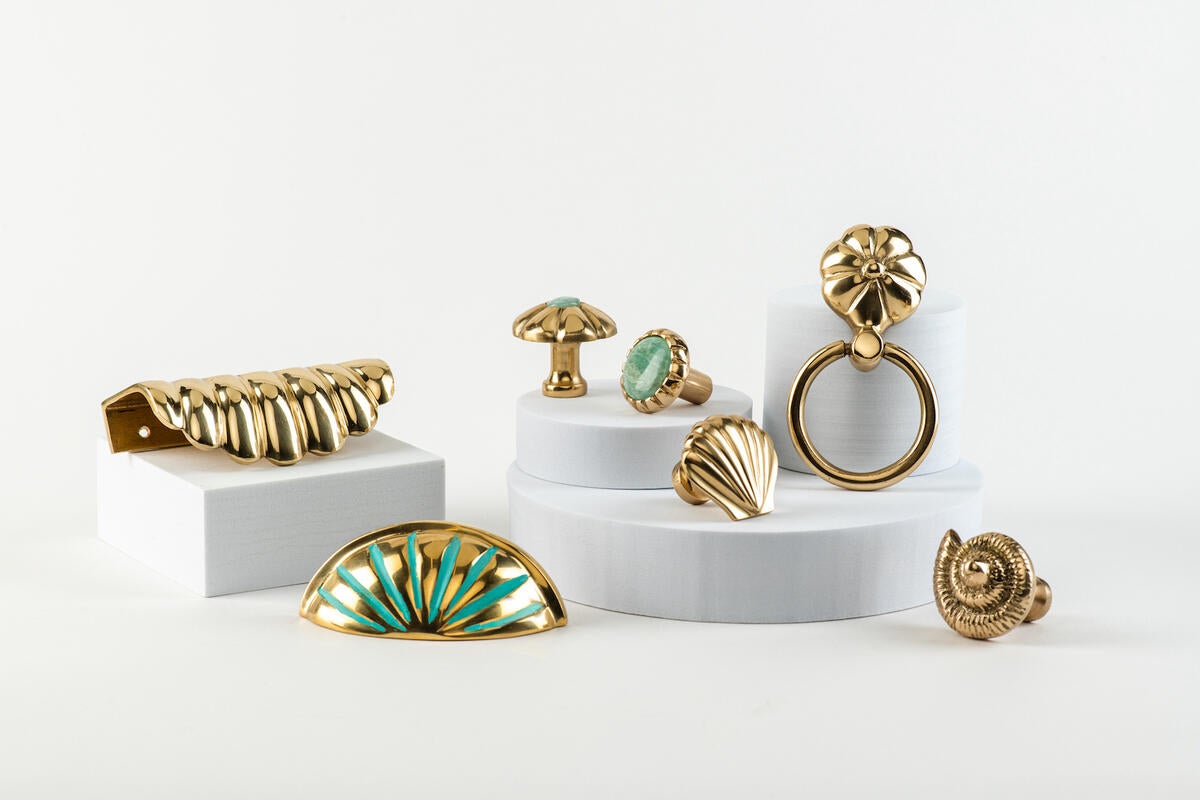 Courtesy of Modern Matter
Modern Matter tapped North Carolina designer Charlotte Lucas for a charismatic capsule collection. The line boasts 11 polished brass hardware designs dressed in whimsical seascape motifs, such as the seashell-shaped Cape knob and the wavy Lyles bin pull.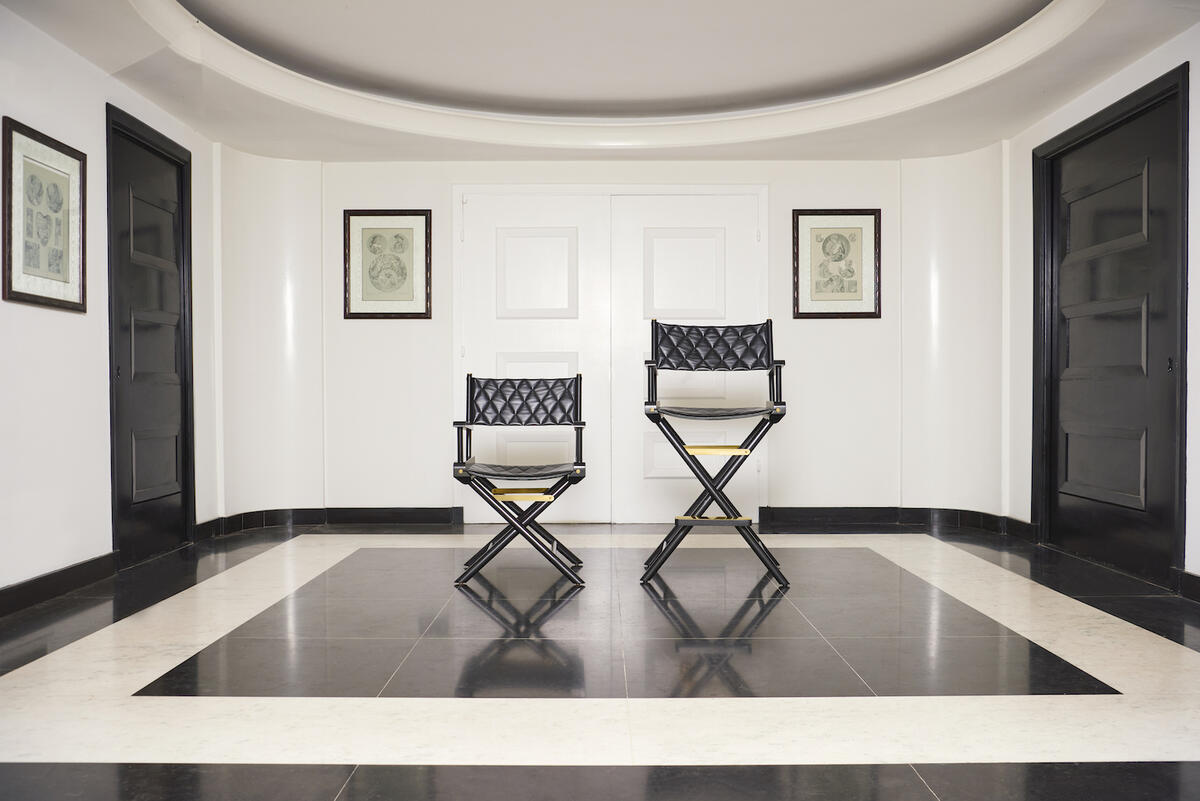 Courtesy of Victoria Brynner
Los Angeles–based creative consultant Victoria Brynner revealed a movie-set-style seating collection called Stage Eleven Seven. Available to the trade at Harbinger's New York and Los Angeles, the series offers hand-crafted director's chairs—and a complementary stool—adorned in black, pink or caramel-colored quilted leather and a monogrammable brass plaque.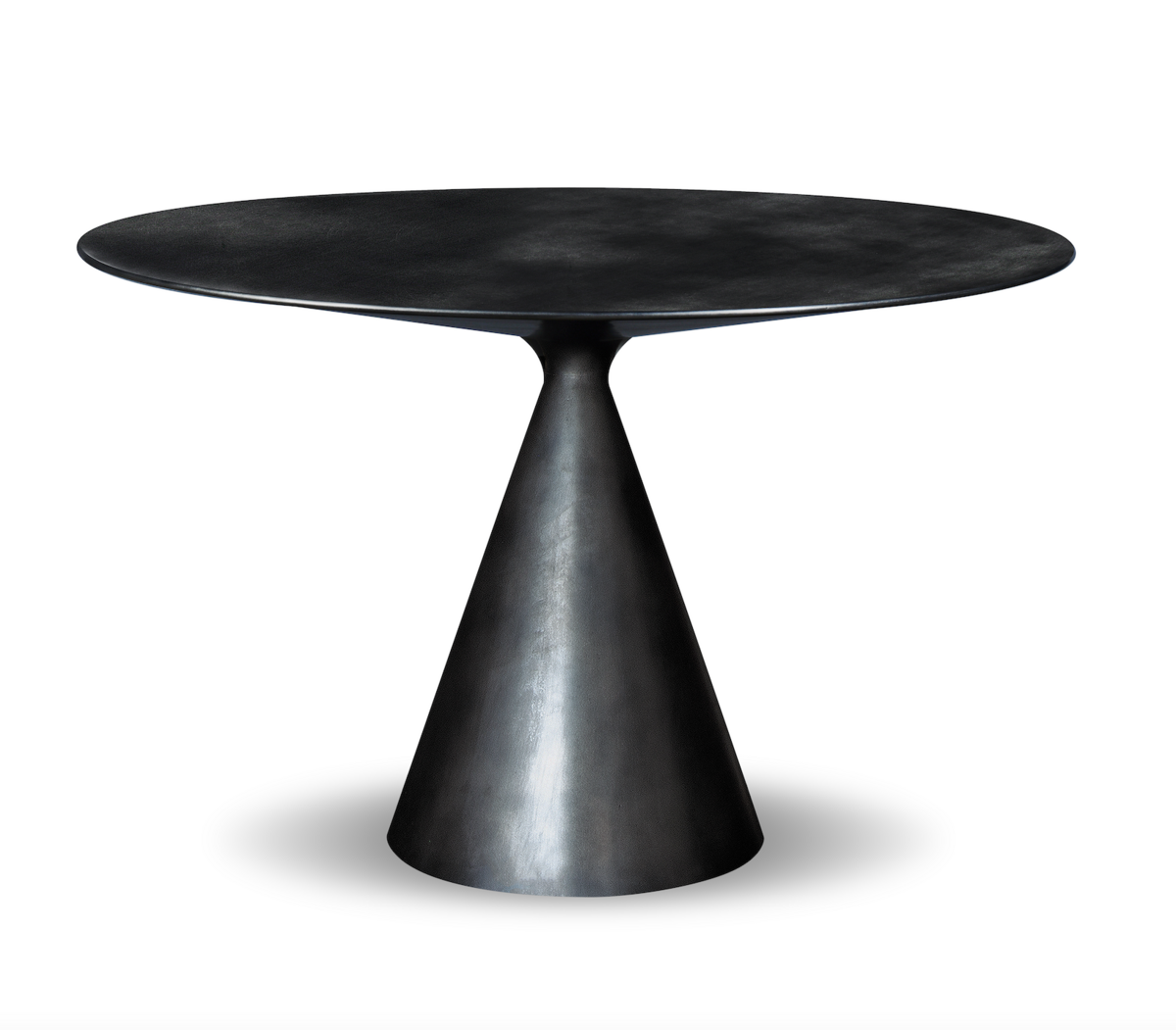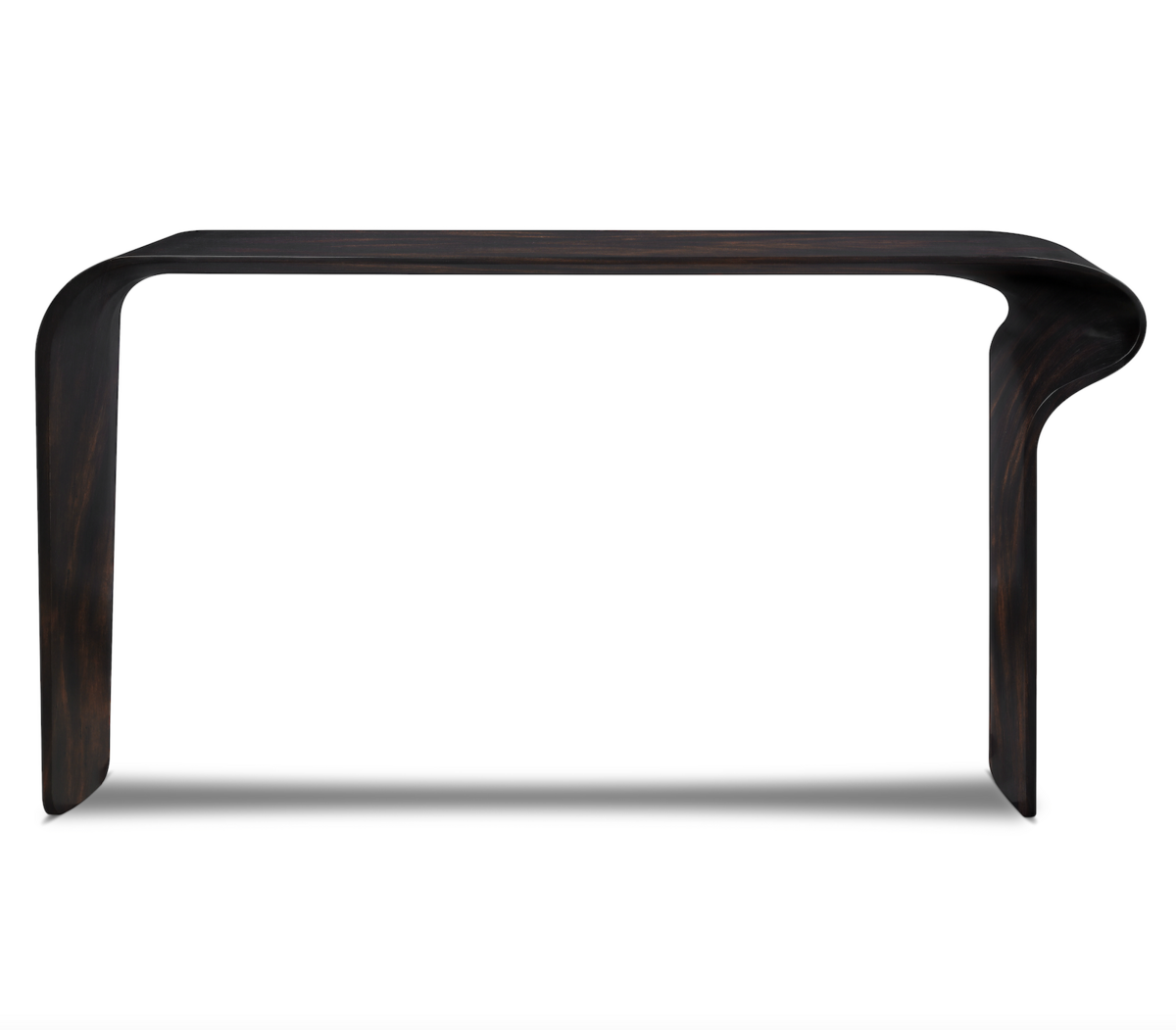 Alfonso Marina introduced 17 artisanally crafted furniture designs into its collection of heirloom-quality offerings. Additions include everything from the asymmetrical Berg console to the angular Vars chair and our current crush, the conical Barzio center table (which comes outfitted in a textured faux metal finish that's made entirely out of wood).
Whirl & Whittle unveiled a wabi-sabi-inspired selection of rocking sculptures—that rock back and forth—called In the Gaps Left Behind. Drawing from the rugged, amorphous outlines of cliff rocks, the collection features an assortment of rhythmic pieces hand-carved from solid woods, including the mahogany Neha, the black-lacquered Artemisia and the naturally spalted Pawaskar No 01.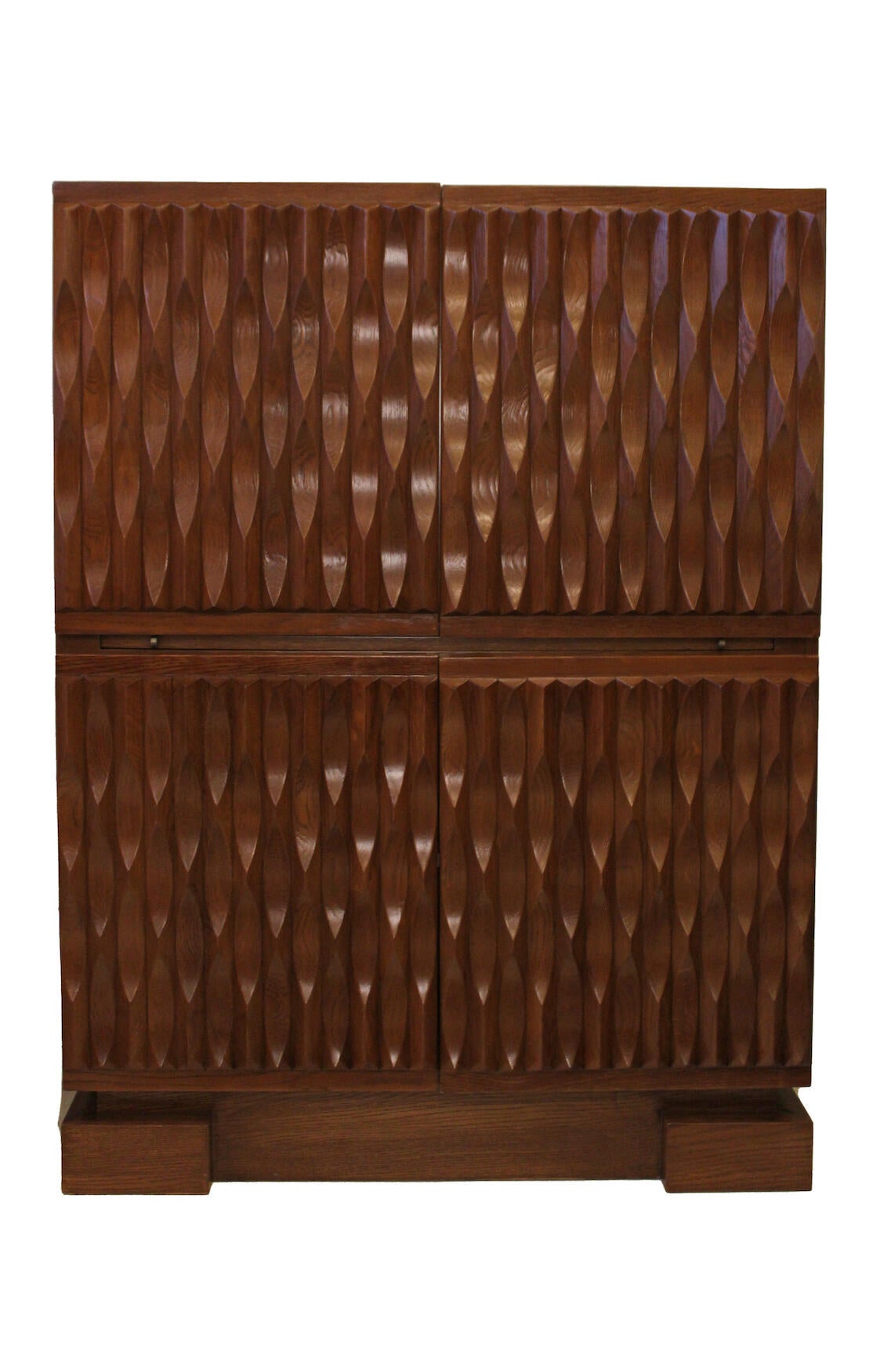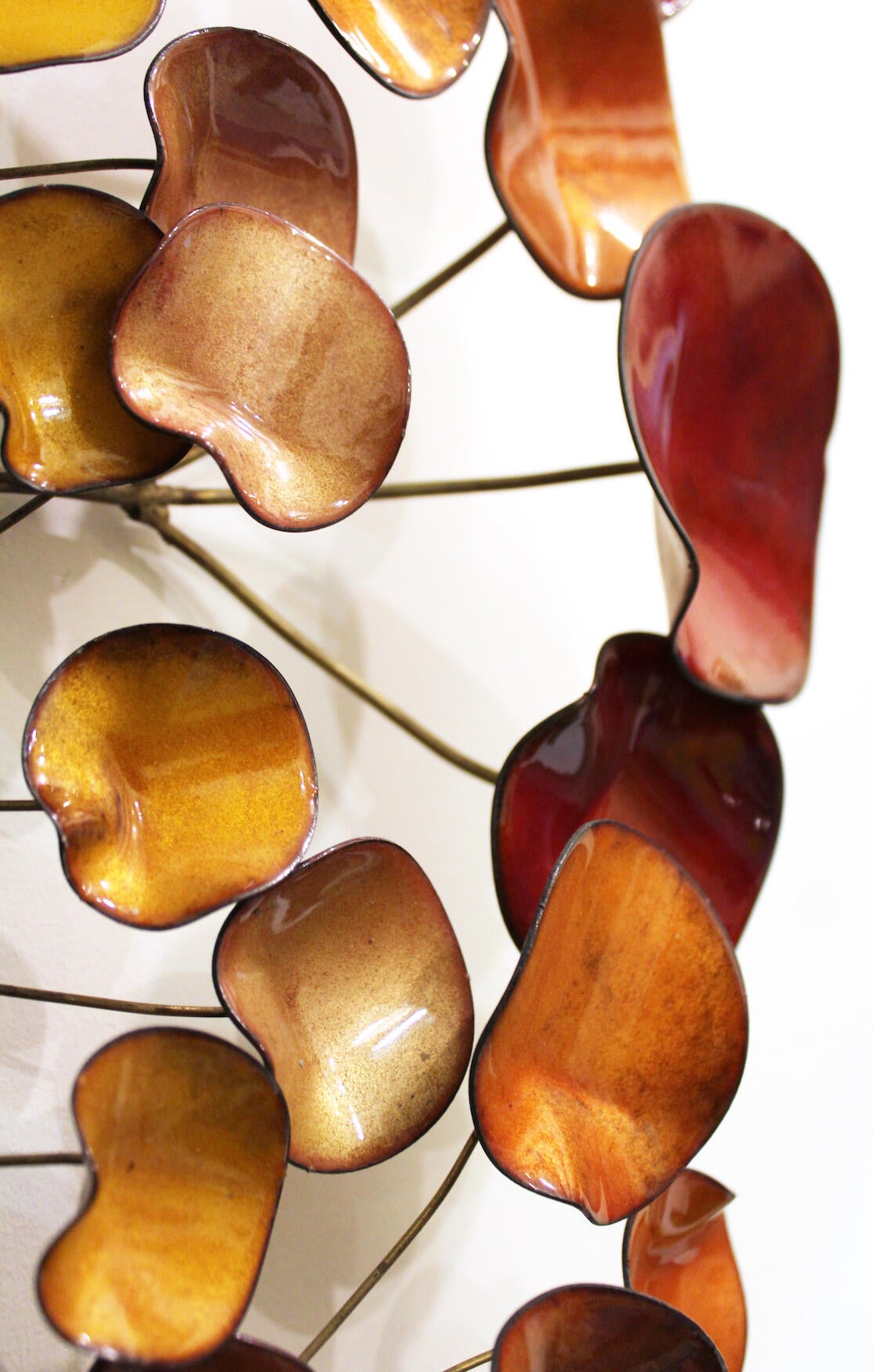 New York designer Amy Lau showcased "The Beauty of Brutalism" at the Salon Art + Design. Inspired by the mid-20th-century architectural movement that emphasized raw materials and imperfect forms, the collection includes a mix of curated period pieces and contemporary designs, including an antique carved dark oak cabinet by De Coene Frères and a round mirror embellished with orange enameled copper accents Lau designed in collaboration with Brooklyn jewelry brand Kiln Enamel.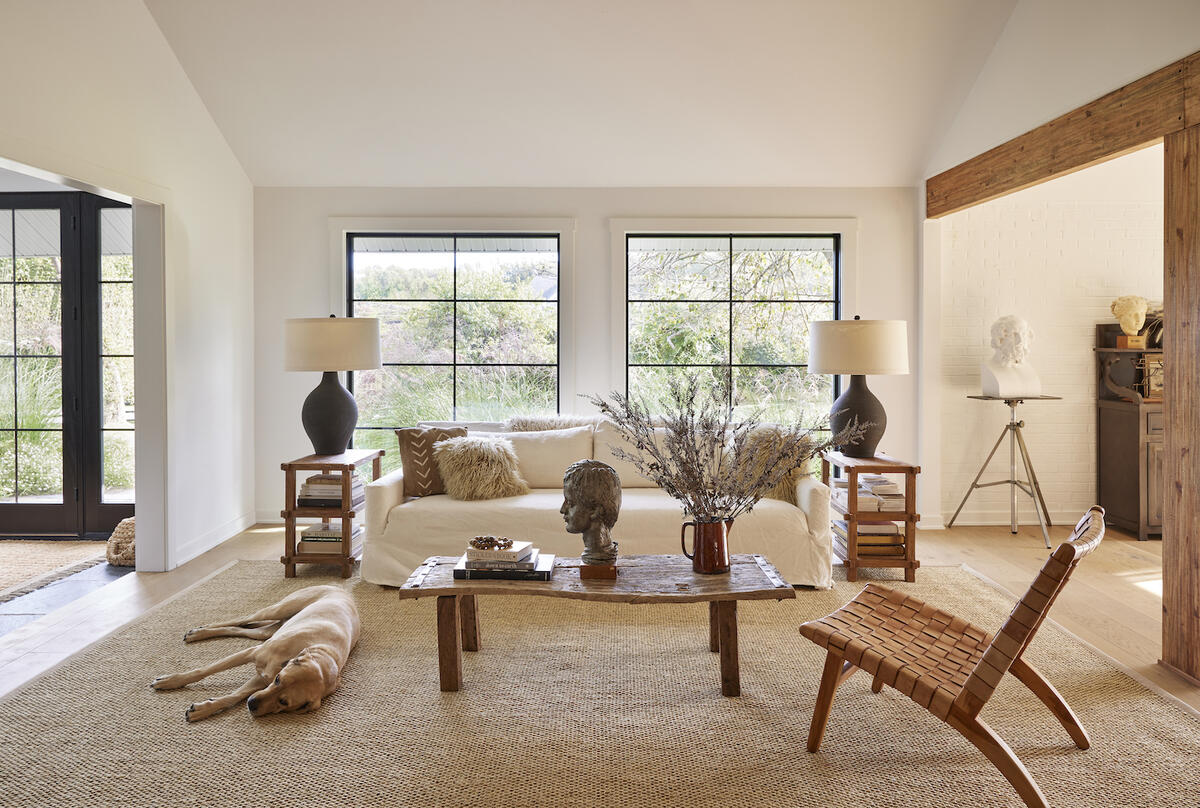 Rugs USA rolled out its first designer collaboration with Great Falls, Virginia–based Lauren Liess. A love letter to nature and laid-back living, the collection spans 27 vintage-style rugs, ranging from the weathered—and machine-washable—Myrtle to the striped Yarrow and the sisal-and-jute Oak.