Product Preview is a weekly series spotlighting the latest and greatest debuts in the marketplace. Check back every Friday for what's new and notable.
We're days away from Paris Design Week, and the race for 2023's next big design trend is on. From cloud-covered wall murals to pinwheel-patterned rugs, here are 11 of the top debuts from the past week.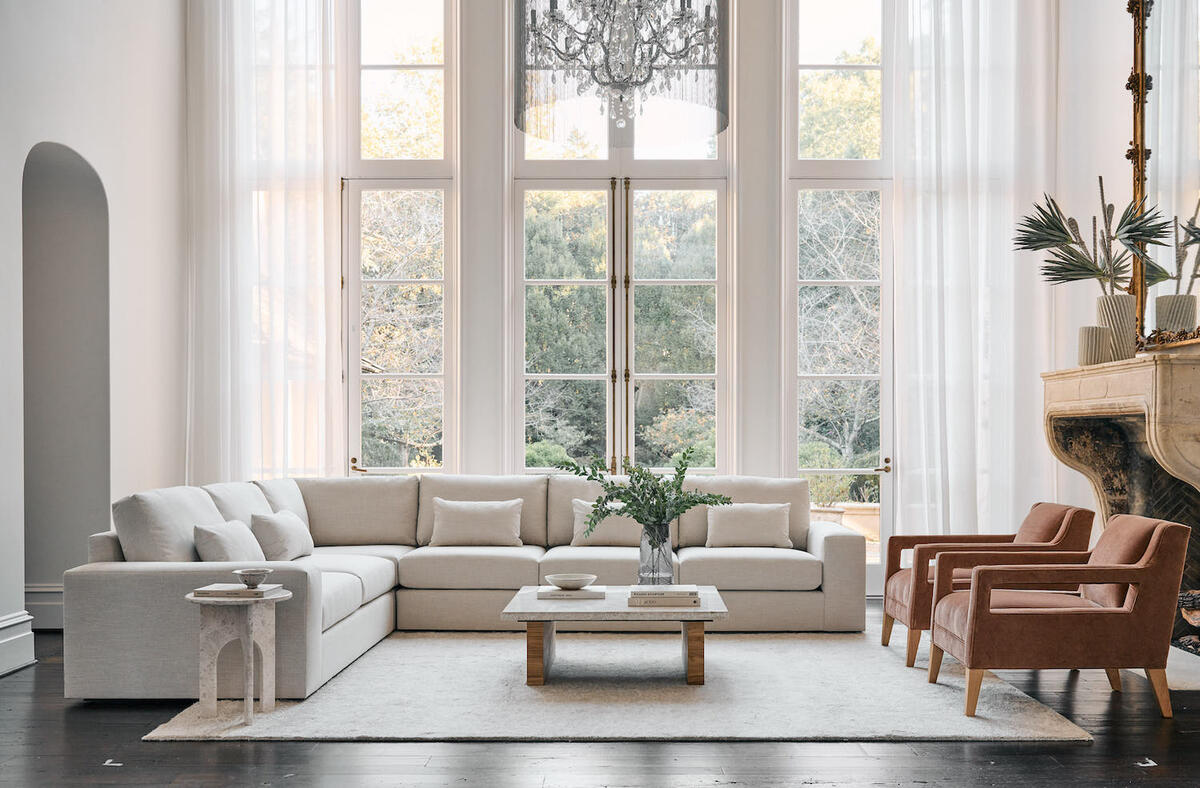 Courtesy of Mitchell Gold + Bob Williams
Mitchell Gold + Bob Williams dropped the first installment of its spring collection. The launch offers more than 40 customizable designs in an array of fabrics and finishes, including the wide-armed Haywood sectional, the marble-topped Telluride coffee table and the cork-covered Ambrose console.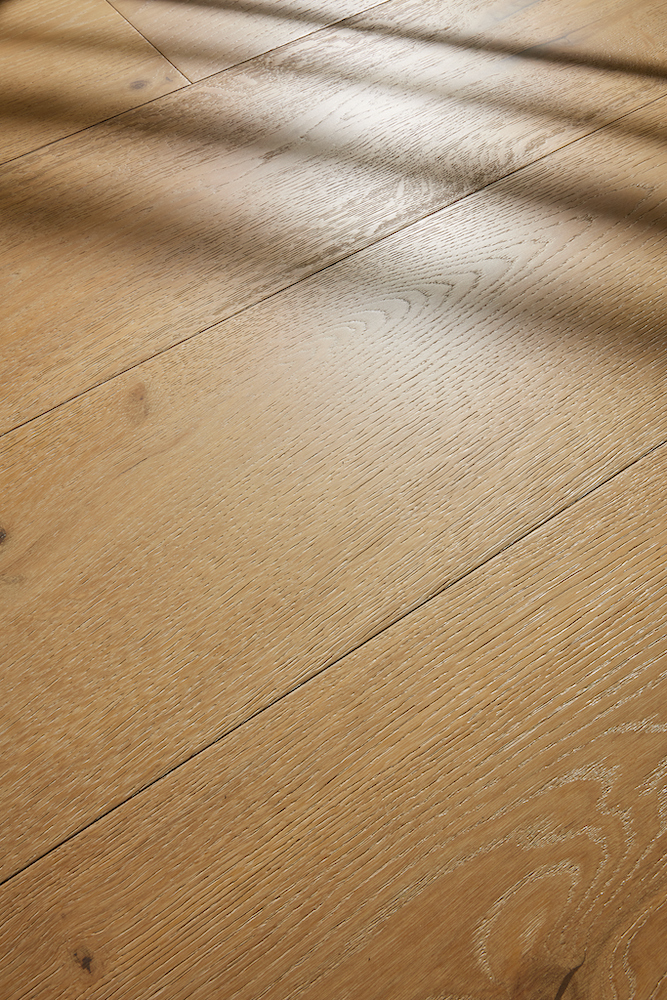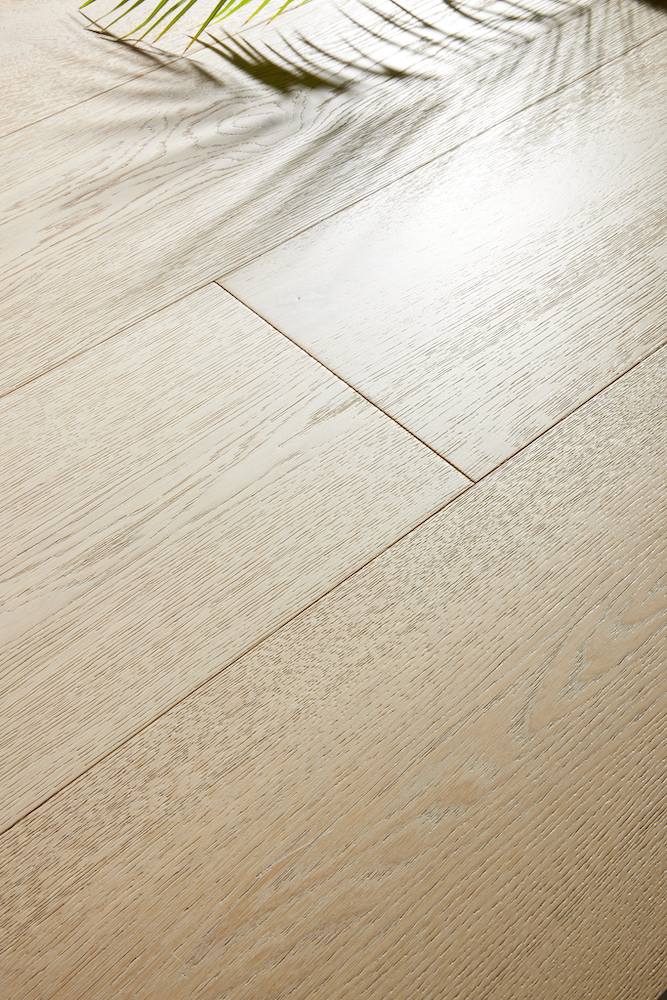 Duchateau tapped Martyn Lawrence Bullard for its first-ever flooring collaboration. The collection features six European white oak finishes inspired by iconic architects throughout history, such as the sun-soaked Niemeyer, the light-toned Neutra and dark espresso-hued Palladian.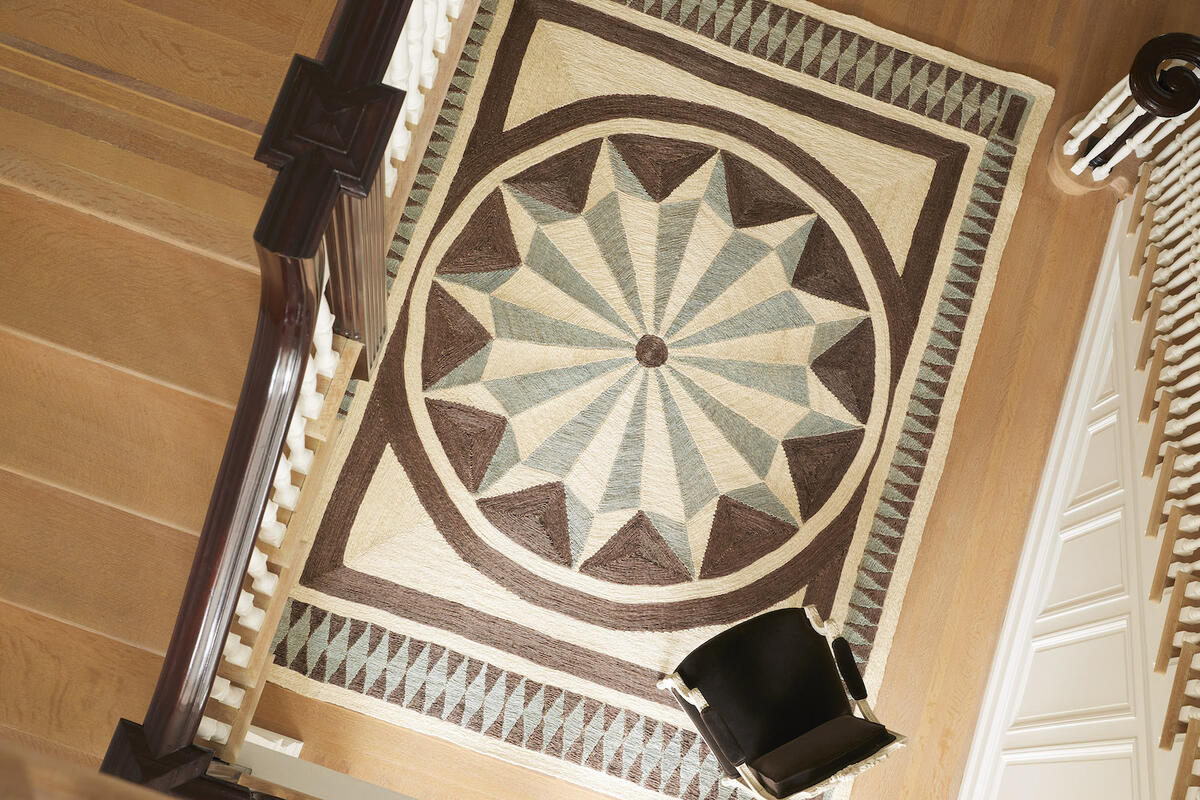 Courtesy of Patterson Flynn
Mary McDonald unveiled her latest line of floorcoverings designed in collaboration with Patterson Flynn. The collection features three whimsical geometric rug designs in multiple sizes and hues, including the sunburst-and-diamond-clad Polestar and the pinwheel-patterned Masquerade.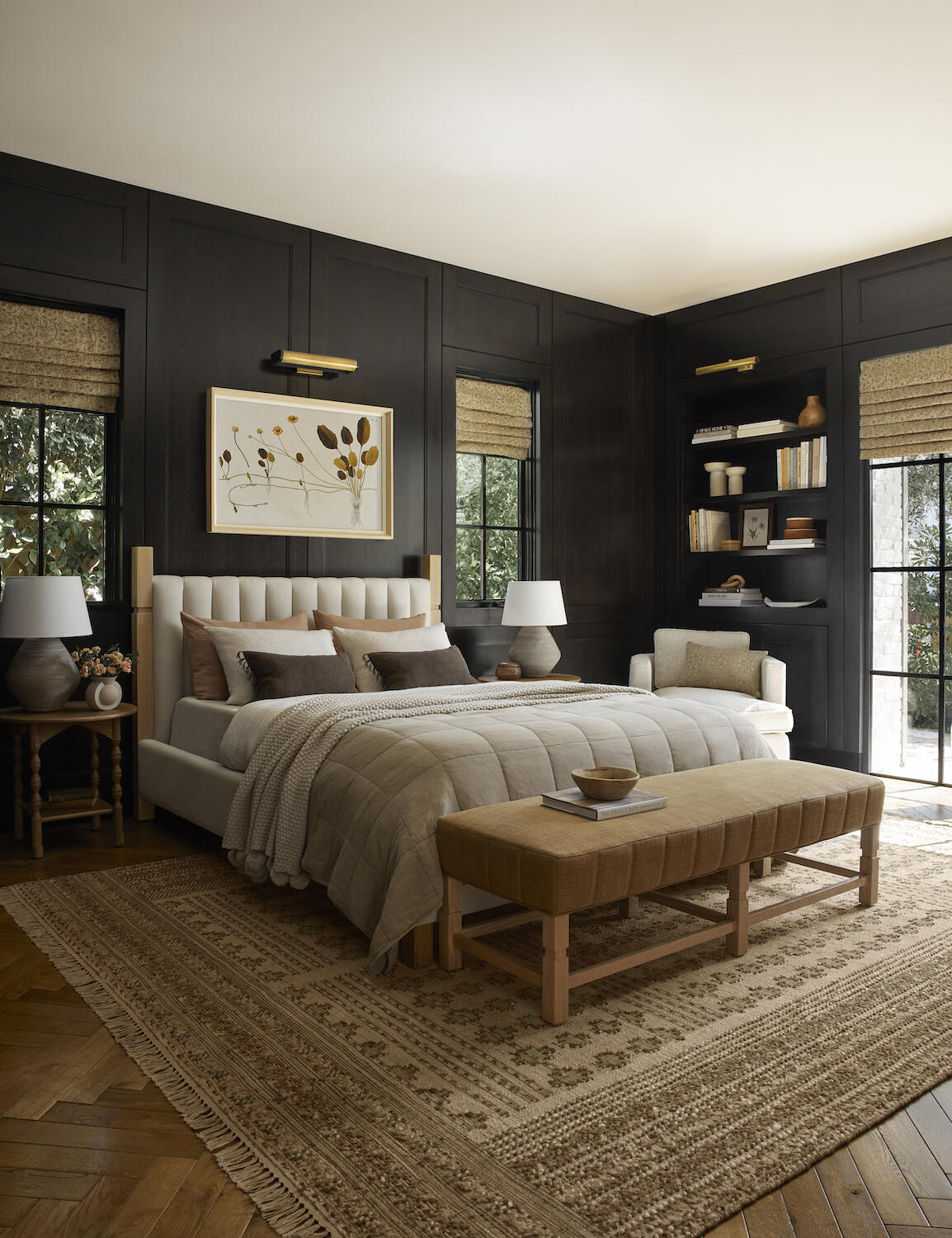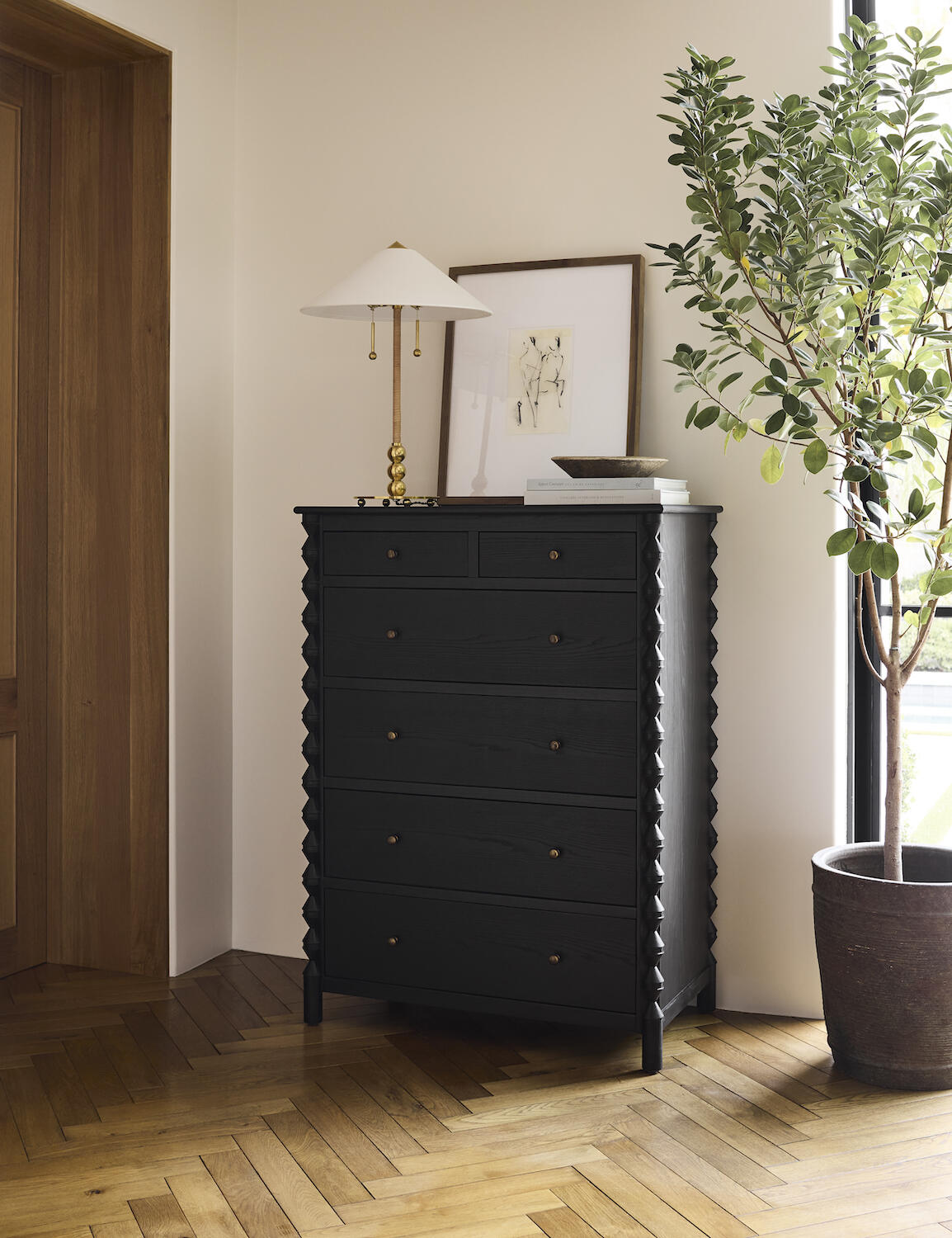 Ginny Macdonald introduced a spirited selection of fresh designs into her bestselling collection for Lulu and Georgia. Additions include everything from a channel-tufted bed frame to a clean-lined upholstered solid oak bench and a six-drawer dresser with zigzagging turned legs.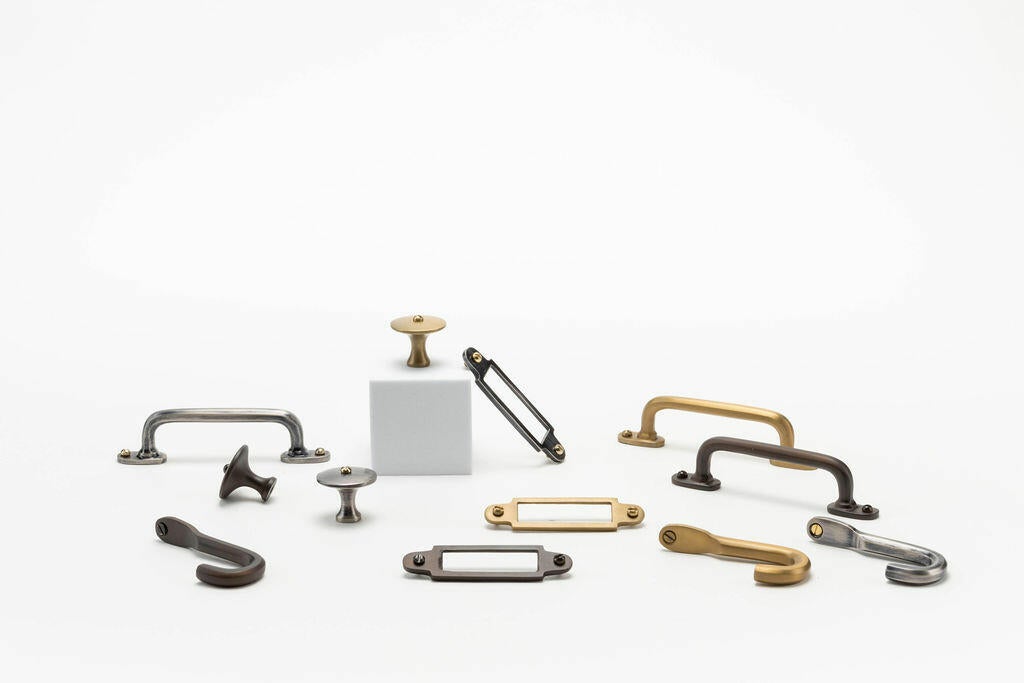 Courtesy of Modern Matter
Modern Matter tapped Float Studio for two super sleek collections named Marcelle and Otto. The former features 11 hardware designs punctuated by exposed screws and hand-forged finishes, while the latter offers an array of gently curved, stainless steel and cream powder-coated knobs, hooks and pulls.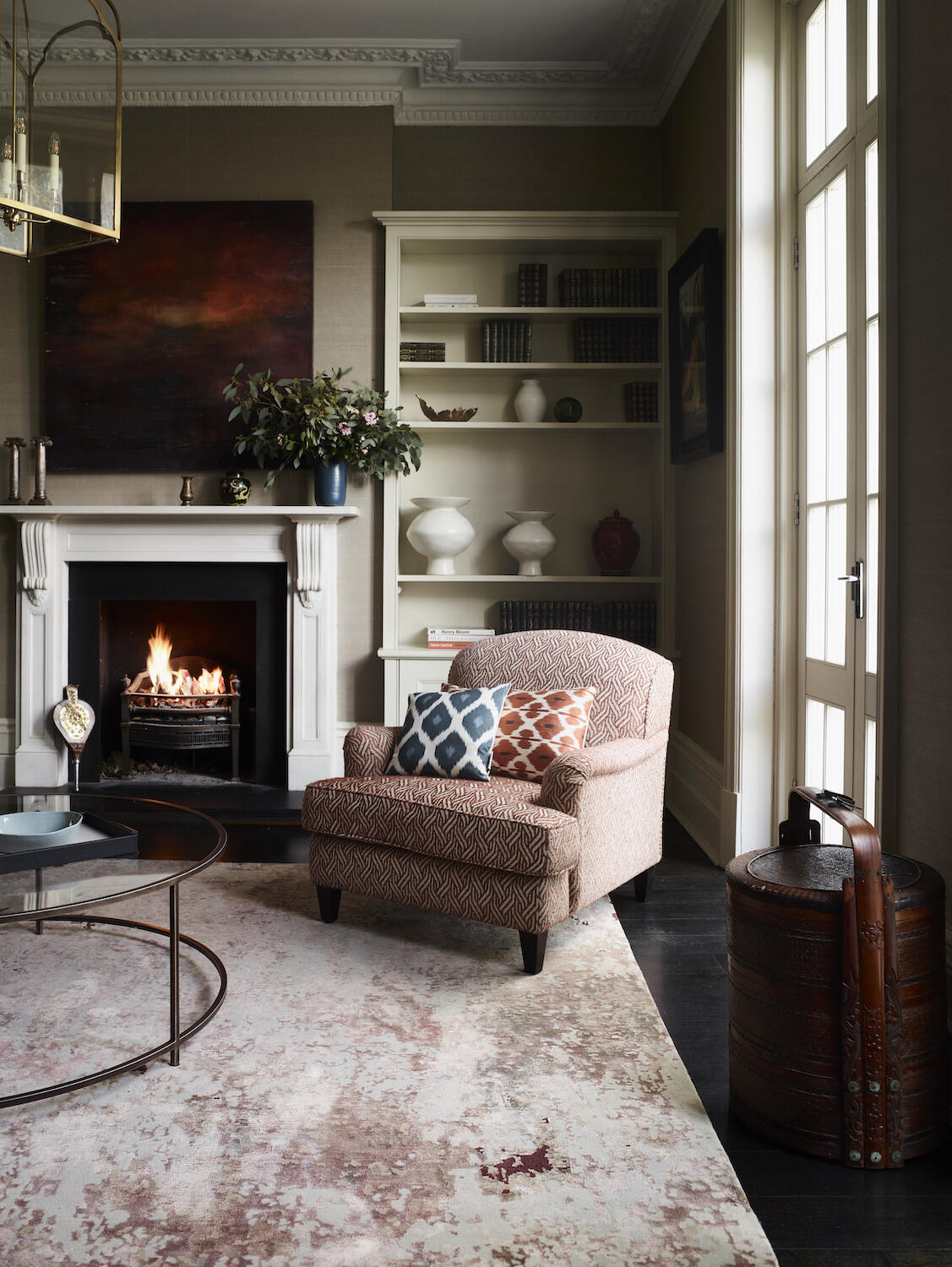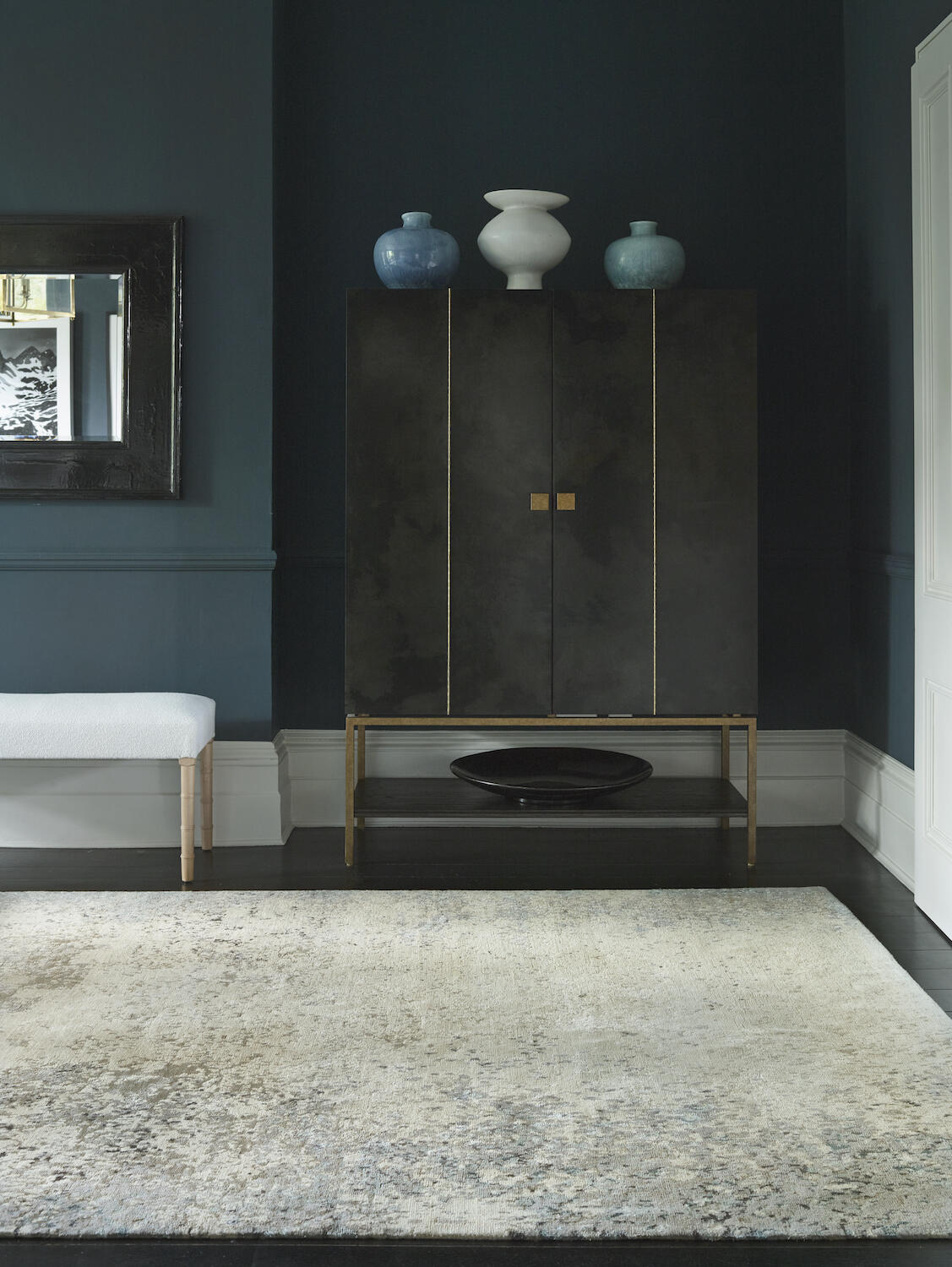 Bespoke British rug brand Jennifer Manners showcased the Pioneer collection inside its new showroom at the New York Design Center. Inspired by the designer's travels across the American West, the series spans six sumptuous styles hand-knotted from Himalayan wool and bamboo silk, such as the graphic canyon-esque Sedona and the lustrous, light-reflecting Sagebrush.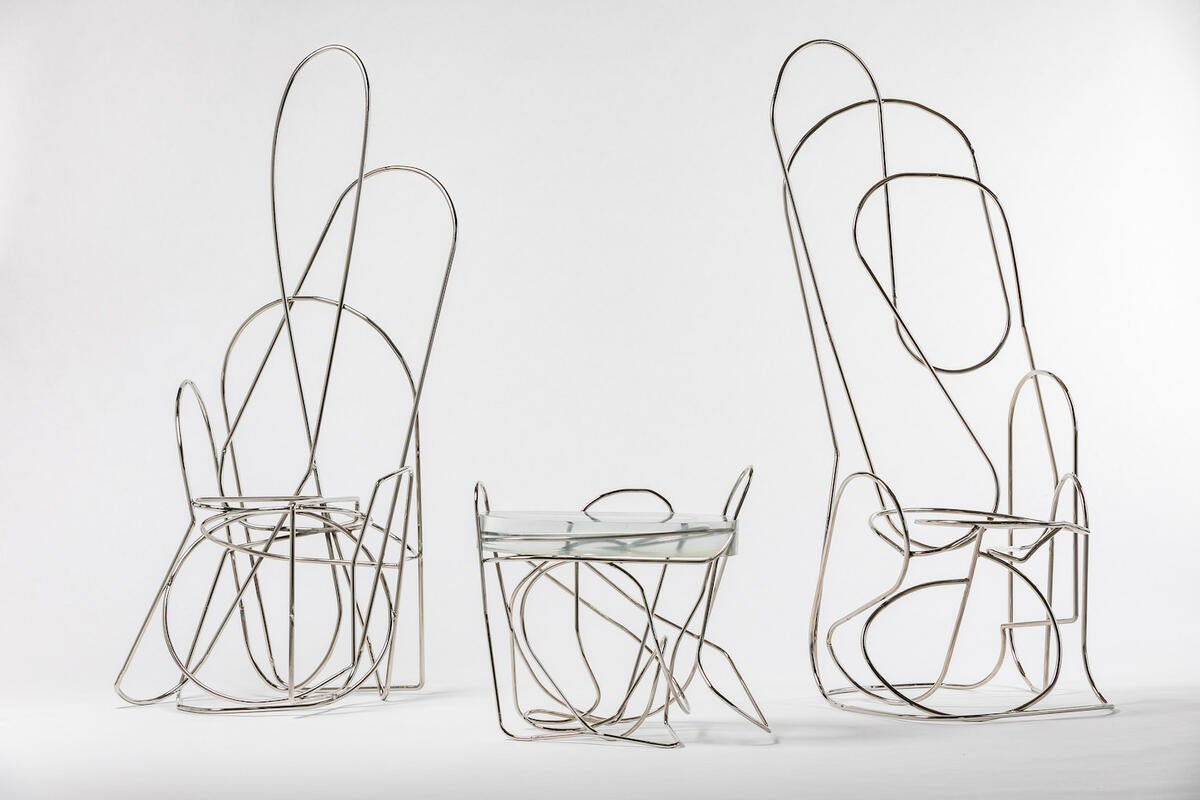 Courtesy of Another Human
Another Human premiered a delightful collection dubbed Doodle. The collection offers a table and chairs composed of nickel-plated steel that founder Leah Ring hand-bends and welds into an assortment of wild and unruly shapes to form truly one-of-a-kind silhouettes.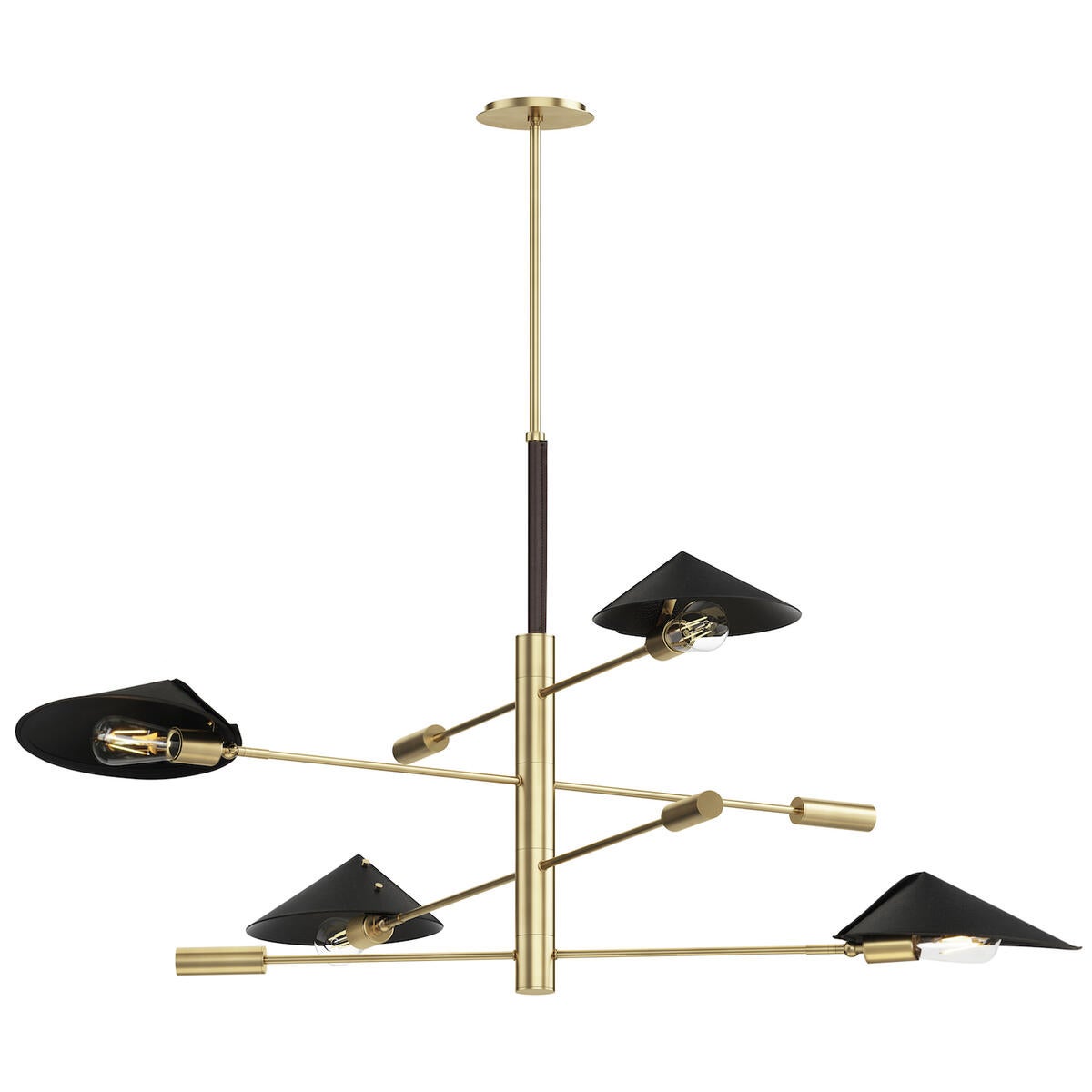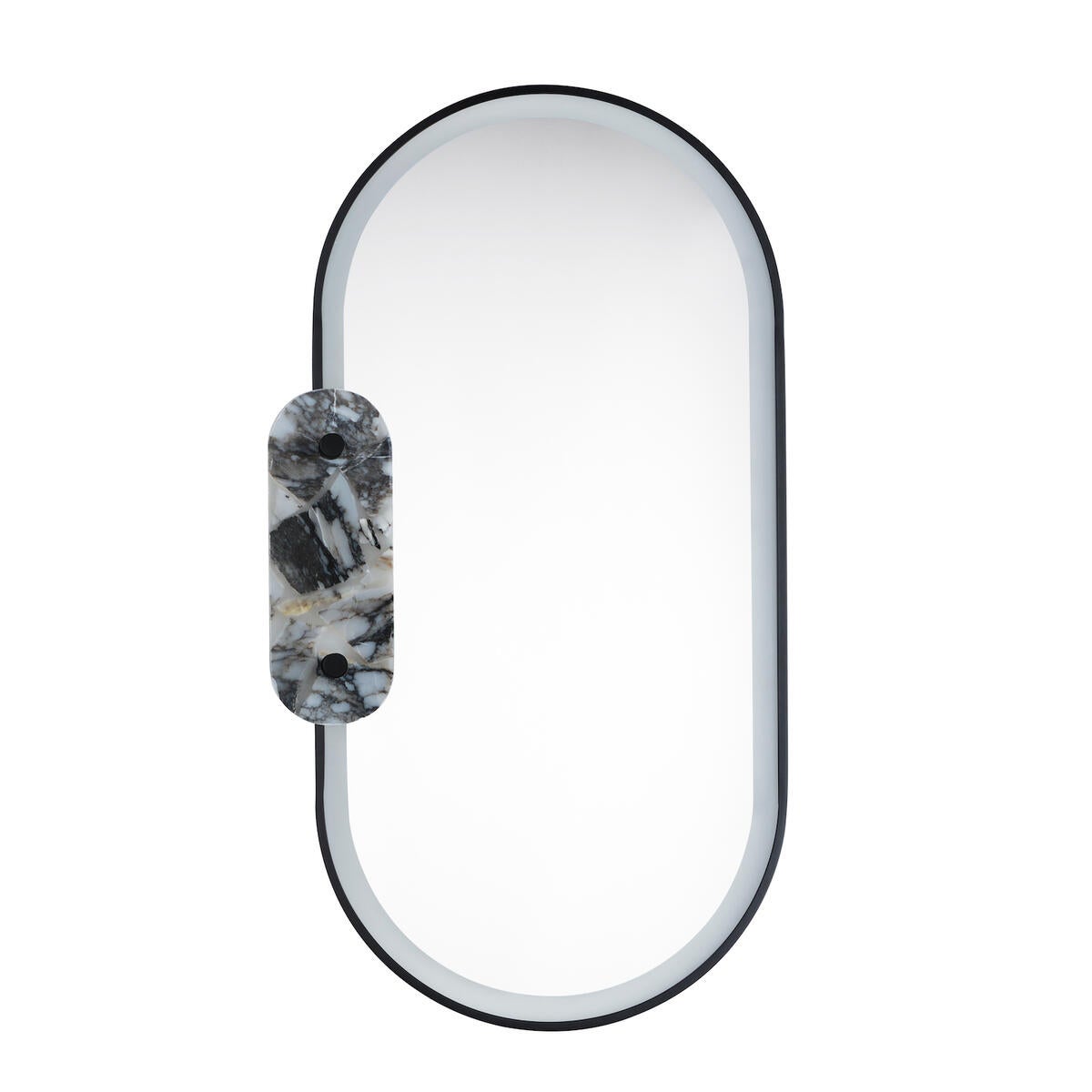 Studio M expanded two of its most coveted collections. Introductions include Stonewall, an alabaster-accented mirror with a built-in LED light by Nina Magon; and Cavalier, a brass pendant bedecked in stitched leather shades by Mat Sanders.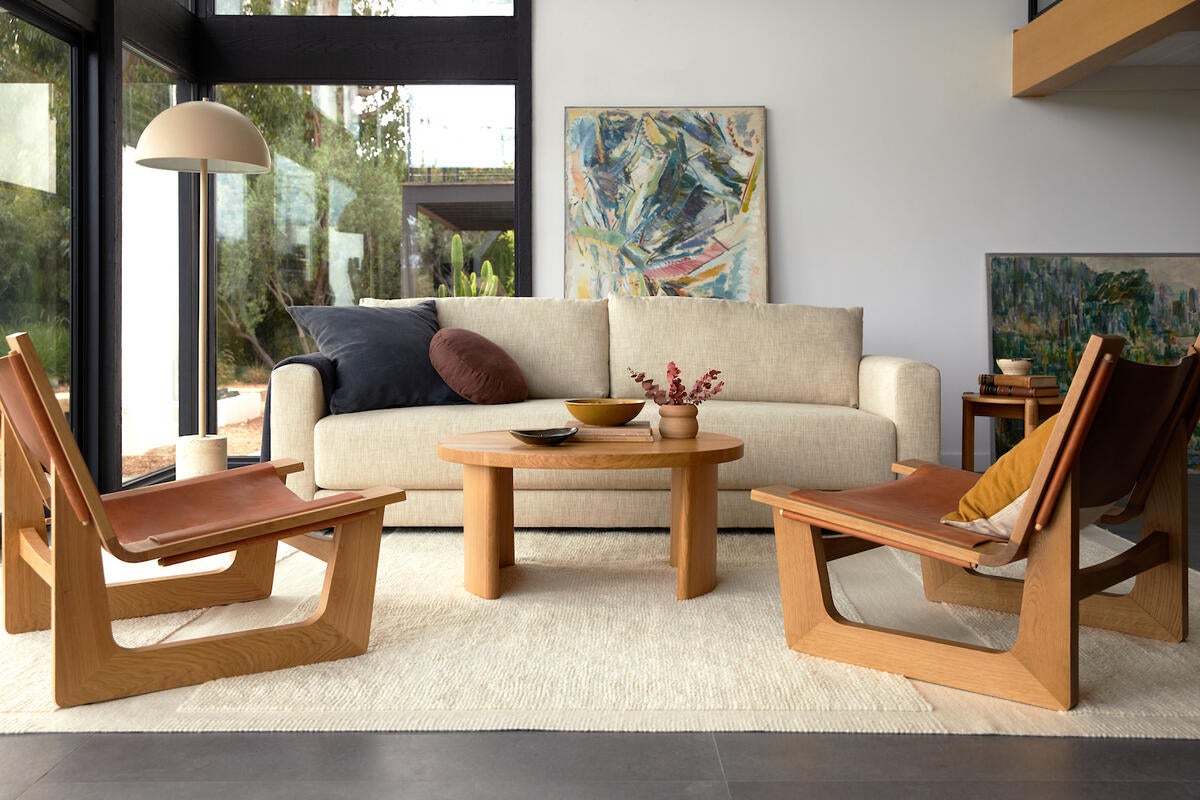 Parachute revealed the latest addition to its seating collection, the Leather Sling chair. Hand-crafted from sustainably sourced solid American white oak wood, the low-slung design boasts a buttery soft Italian leather seat designed to stretch and conform over time for a custom fit.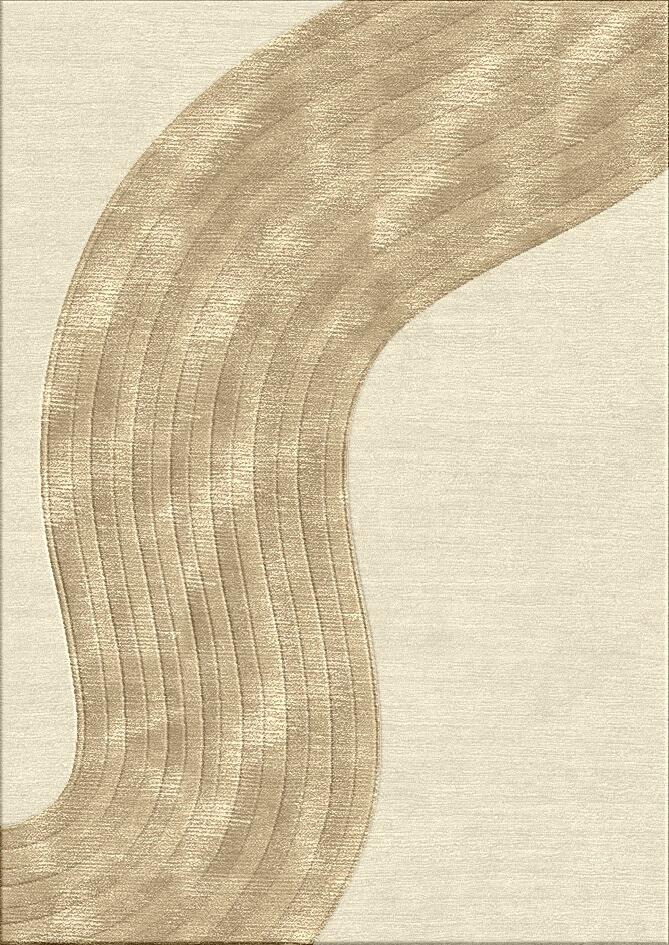 Fayette Studio released an artful collaboration with Norwegian designer Lars Myren of LM Design Studio. The series comprises 13 statement-making rugs outfitted in vibrant abstract motifs, such as the paint-splatter-style Color Splash and the rhythmic wavy-lined In Sand.
Courtesy of Phillip Jeffries
Phillip Jeffries's Dream collection is teeming with sophisticated escapism. Along with the cloud-filled trompe-l'œil Butterfly Sky mural, standouts include the ombre metallic mosaic-inspired Hypnotic Hemp and the squiggly Scribbles.