When Business of Home caught Eddie Ross on the phone, he was in the midst of celebrating Christmas. It was March. Magazine publishing schedules being what they are, he was getting a jump on the season by a good nine months, all for the benefit of a photo shoot for Country Home. "At least we look outside and we see snow," says Ross. "It's much easier than Christmas in July."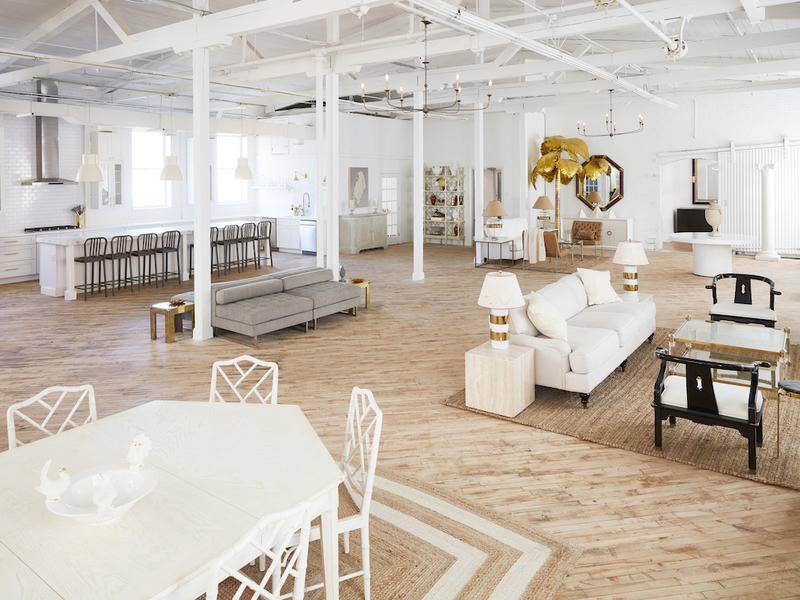 Courtesy of Maximalist Studios
You already know Eddie Ross, and you probably know his partner (in life and business), Jaithan Kochar. In print, they're forever fixing up a Philadelphia colonial-to-die-for in the pages of House Beautiful. Online, Ross is one of the design world's most beloved influencers, offering cheer and irreverence in equal measure as he creates and photographs beautiful spaces. After years of freelancing, in 2017, Ross and Kochar began building a home base—a multipurpose creative studio in Norristown, Pennsylvania. Now, after two years of painting, hammering, collecting and nailing, the 8,500-square-foot space is ready for prime time—Maximalist Studios is open for business.
The concept for the studio grew out of freelancing work Ross had been doing for magazines (prior to going out as a hired gun, he was on the editorial side at Martha Stewart Living, Better Homes & Gardens and House Beautiful). "I was running around to different studios and spending the clients' money on stupid things like messengering," he says. "The more I was freelancing, I would notice that the client wouldn't even be there because approval happens via email now. So having my own multipurpose space started to make so much sense—it's so much more cost-efficient and efficient in general—you can have a natural-light-shoot kitchen, a prop house, and it's all in one location." While the creative studio's list of services is ever-expanding (product curation, set design, prop styling, art direction, photography and video production are currently on the menu), its mission is simple: Provide quality content that meets the needs of editorial and branded clients, respectively.
Location was key. When Ross and Kochar were looking for a space, they started in the heart of Philadelphia. After getting caught in an hourlong traffic jams, they started over. A simple Google search revealed Norristown, an up-and-coming suburb roughly 15 minutes out of town. They quickly found a location, a convenient distance from the photo stylist's three greatest resources: a Whole Foods, a florist, and an IKEA. A 90-minute drive from Manhattan, it's slightly less convenient than Times Square, but as Ross points out, sometimes it takes that long to get from the Upper West Side to Brooklyn anyway. "It's a mind-clearing thing for clients who come out from New York—they can just focus on the shoot," he says.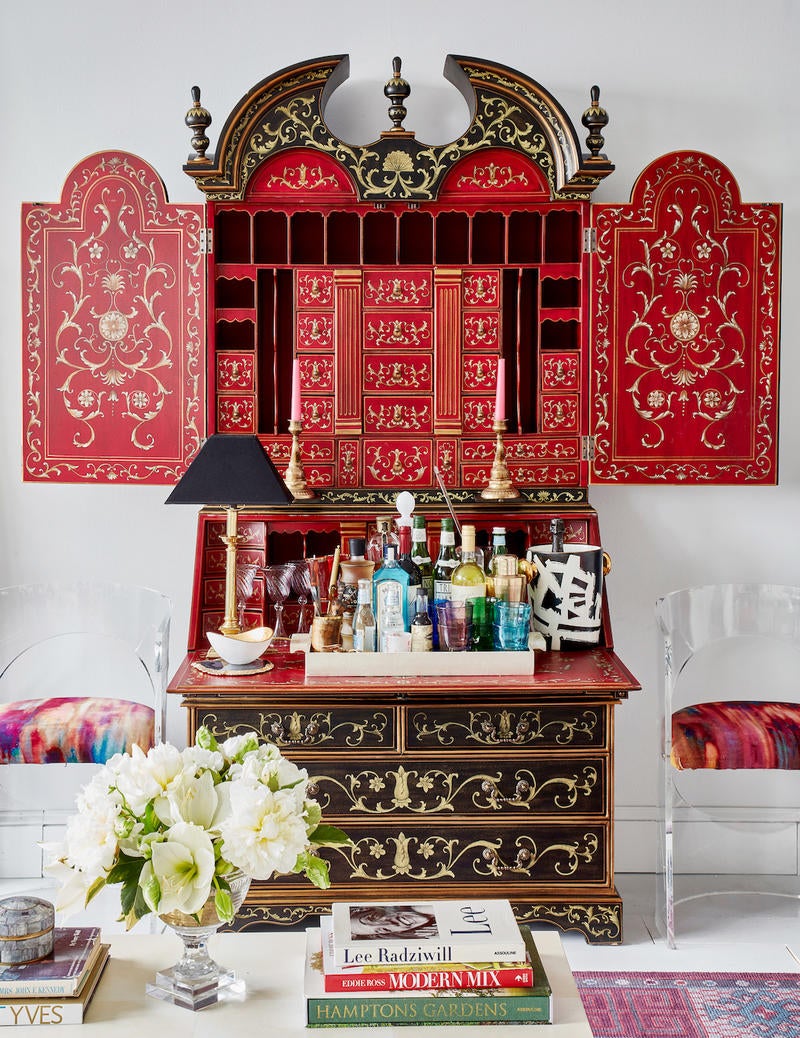 Courtesy of Maximalist Studios
The studio itself is very much designed around Ross's working method, a mix of expansive creative thinking and sleeves-rolled-up practicality. "Out of this whole [Country Home] photo shoot, I ended up getting three Instagram images, and a front-of-book piece about craft that was never planned, just because we were doing it anyway for the shoot," he says. "If you can't find a wrapping paper that works, you make one." Having a well-stocked prop house on hand for when inspiration strikes is essential to that approach.
Having come from the world of magazine editorial, Ross tends to approach each project from a conceptual standpoint: He's looking for more than a beautiful shot—he's interested in the story behind it. "Let's say it's a company that makes kitchen towels," he says. "They come in they say 'kitchen towels kitchen towels' but I think: 'OK, I would put this in the mudroom for cleaning off the dogs, I would take a wine bottle and wrap the towel around it, it's a hostess gift, one you drink and one you keep.' That kind of thing."
Companies that have worked with Ross say that his editorial approach to commerce ties into what they're seeing in the market. "You have to engage and excite consumers online," says Theresa Riley, president of bedding sales and marketing at VCNY Home. "There's a sea of sameness online, customers are seeing products out of context—you have to be able to tell your story without words. We weren't internally capable of doing that. Eddie and Jaithan were."
Ross's multifaceted approach is tapping into another trend: brands' omnivorous needs for content. Gone are the days when companies could rely on a couple of silos and a lifestyle shot of their product. Now there are channels to populate, each with its own particular needs. Hyper-specialized photographers who can do only one thing well are less useful than those who can create a polished final image, some behind-the-scenes content for Instagram stories, maybe a GIF here and there. It's the age of the generalist.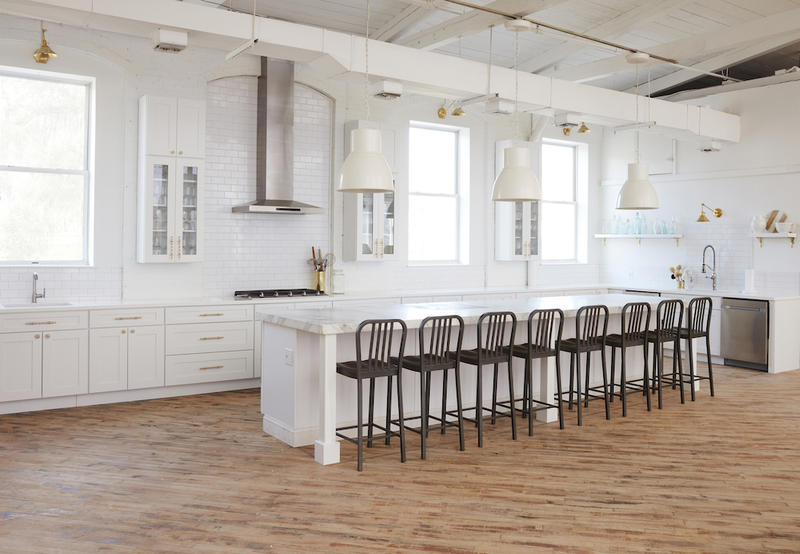 Courtesy of Maximalist Studios
Ross's layered approach also lends itself to the contextless vacuum of the Internet, where images are often shared (especially on Pinterest) for more than one reason. "I see a lot of the stories that I produce for one purpose getting pinned for another purpose—that, to me, is super-successful," he says. "Our butler's pantry is shared for color, for organization, for mixed hardware, and even for felt-lined drawers." A layered look is a malleable look is (potentially) a viral look.
Price-wise, Maximalist Studios offers a kind of bargain—Ross and Kochar's services are not cheap, but the same packages rendered in New York would certainly be significantly more expensive. The pair's clients also tend to benefit from Ross's "More is more" approach. "You get so much more than just the final photo," says Brendan Von Enck, a publicist who referred his client, Couture Lamps, to Ross and Kochar. "You get concepts and social and process. It's for people who are looking to do serious business, but it's soup to nuts, you don't have to hire anyone else."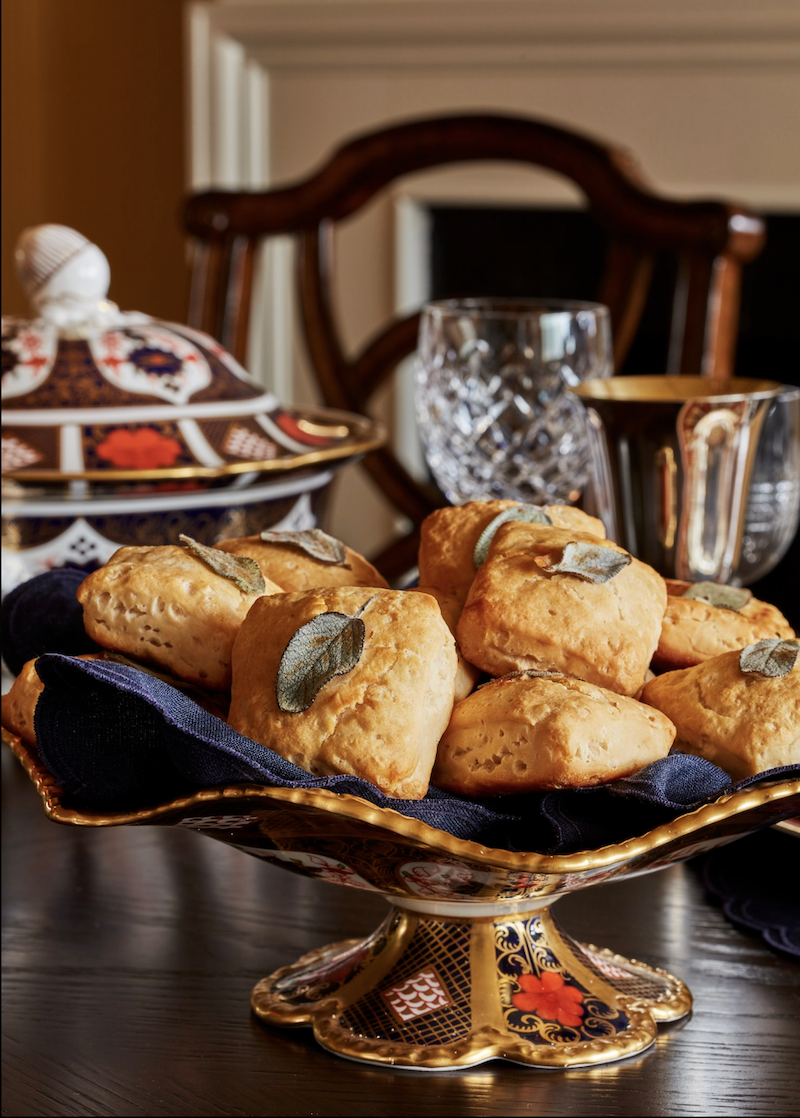 Courtesy of Maximalist Studios
Brands have also experienced the side benefit of being associated with Ross via his highly engaged social following—he has a habit of sharing what he's working on, especially in Instagram stories. It's a bonus that Ross and Kochar are aware of, and are working to codify and monetize. "What we have done most recently is present [social posting] as added value," says Kochar. (Though one gets the sense that Ross might make an exception here and there for work he loves.)
The pair are also planning to monetize the studio in other ways. It's currently available as a wedding venue and as a rent-out for other photographers. Ross is also planning on hosting classes in styling at the studio this spring. One resource that usually comes gratis: Chutney, Ross and Jaithan's Pekingese, a budding Instagram star in his own right.
"They let us use their adorable dog for the photo shoot," says Riley. "That was added value."