Jonathan Adler, Seph Lawless and Paula Wallace are headed to Los Angeles as this year's headlining speakers for the annual Dwell on Design show (April 5 to 7), where they'll discuss their careers and connections to the home industry. There are a host of other events and speakers that are a must-add to anyone's itinerary. Here's a preview of the hottest events going down over the next few days.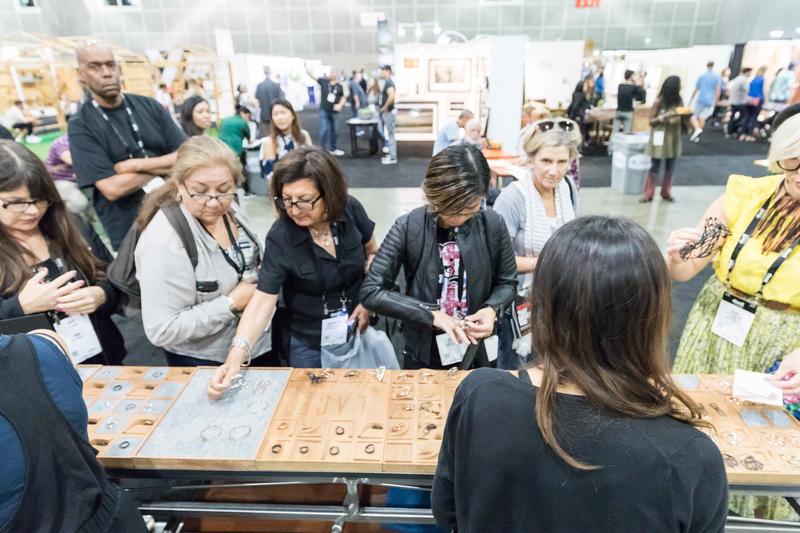 1. Design Headliners
Adler takes the main stage on April 5 to discuss his design career—growing a small pottery company into a brand with 25 stores—as well as his charitable work with Project Red and collaborations with Uniqulo and Clinique. On April 6, Wallace, the president and founder of the Savannah College of Art and Design, will discuss the history of the institution, its signature events and some of her books. And on April 7, Lawless, a photographer with a storied career, will focus on the economies, consumerism and technology of the communities he has photographed.
2. Home Tours
During the weekend, 10 homes will be open for tours. Saturday's tours will be devoted to the east side of Los Angeles and the Hills, while Sunday's will take place in Santa Monica and Venice. Residences by Hsu McCollough, Jennifer Farrell and AB Design Studio are some of the stops on this year's lineup.
3. Education at The Studios
Throughout the show, The Studios will be home to educational seminars offering credits for the American Institute of Architects, American Society of Interior Designers and U.S. Green Building Council. Topics include digital manufacturing in L.A., hospitality design's influence on residential design, growing a social media following, integrating smart technology into homes, and more.
4. Virtual Trend Tours
House Tipster will take show attendees on a virtual tour through some of the industry's latest trends in The Design Space. Using large touch screens and oculus goggles, participants will be virtually transported to each room. The trends were created by design firm Scarlet Opus.