E-commerce titan Amazon launched its inaugural two furniture collections on November 6. Ten days later, Gary Friedman, chairman and CEO of RH, the parent company of Restoration Hardware and Waterworks, held an investor day meeting at the site of RH's newest brick-and-mortar, RH West Palm Beach. He would use the platform to clarify his stance on online retail, and to cite important differentiators setting apart his product from that of the web's: interior designers.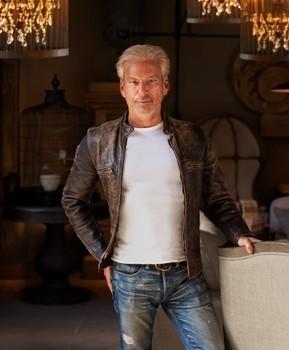 While Friedman was eager for the analysts and long-term investors who had gathered that day to be impressed with the grand opening of this nearly 80,000-square-foot gallery, he was hoping they would be equally impressed by what was happening on the floor of the New York Stock Exchange. Shares of RH were soaring, up over 25 percent that day.
Friedman took to the stage with a presentation that was designed to end all doubt that the company was on the right track, and that he, as its leader and largest shareholder, was firmly in control of the company's bright future.
Four months earlier, Friedman had stunned the market and the analyst community by announcing that RH had borrowed heavily to repurchase nearly 50 percent of the company's shares, for $1 billion. RH's shares have doubled in price since then, and his risky strategy looked, for the moment at least, to be paying off.
The company is now expecting revenues for the quarter to increase by 8 percent over last year's sales, and adjusted net income is now expected to be three times what it was the year before. The company raised guidance for the fourth quarter as well.
With signs that his plans were working, Friedman was eager to use his presentation to put a healthy distance between RH and those competing online for market share in the retail furniture space. He took aim specifically at the two companies he is most often asked about: Amazon and Wayfair.
The fact that Amazon introduced private-label furniture brands was of little interest to Friedman. "Why would we want to be more like Amazon? I get that they've gotten up to $140 billion in sales, but there's not a lot of operating margin in there. We are doing something completely different. We believe the web is not the most profitable channel. The only way the internet channel looks more profitable in a retail business, is if they are not allocating their costs correctly."
"RH has created the most comprehensive collection of luxury home furnishings presented in the most inspiring spaces in the world. What we're doing can't be replicated online."
As the presentation shifted to focus on RH's rapidly expanding interior design business, Friedman called upon several members of the retail team from the company's gallery in Tampa, Florida. They told the story of a $510,000 order that had recently been written: They helped a couple outfit their entire 9,000-square-foot home with RH product.

65 percent of sales in RH's retail galleries are now coming through the company's interior designers.
Friedman was quick to point out that he felt strongly that a sale like this could never happen online, and he did not mince words. "I don't really think Wayfair could pull this off. I don't think they've got an integrated assortment. I don't think they've got a dramatic presentation. I don't think they've got the design talent on their team. I don't think they have the passion. I don't think they have the connection with people that we can make. I just don't see that happening."
Other companies offer design services, yet Friedman questions their quality. "They don't have real interior designers. They have part-time hobbyists or visual merchants being sent into homes to, kind of, decorate. We aren't decorators!" According to Friedman, 65 percent of sales in RH's retail galleries are now coming through the company's interior designers.
The implication is clear: Part of RH's offering, and, indeed, its success, is that it has reputable interior designers on staff who are seeing clients in their homes, and bringing in considerable business.
Friedman likes to boast: "RH is quickly becoming the leading luxury interior design firm in the country." As if the interior design industry didn't have enough to worry about.