As Matthew Fassler of Goldman Sachs took to the microphone to wrap up the final session of the Goldman Sachs Global Retail Conference on September 7, he expressed his delight in being able to end the afternoon by hearing from a company "that is having a great day." The company was RH, the parent company of Restoration Hardware and Waterworks, and the great day it was having referred to the nearly 45 percent rise in the company's stock price that afternoon. It came on the heels of the RH's stronger-than-expected second quarter earnings report, released the night before.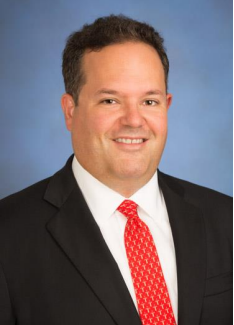 As Fassler introduced Gary Friedman, RH's chairman and CEO, he was eager to point out that he had worked with Friedman in an analytical capacity for 22 years. "I've said it on the record and I'll say it again: I think he is the best merchant in the home space, and one of the best merchants I've ever seen."
Great merchants are often tremendous showmen as well, capable of wooing an audience and convincing skeptics to change their once firmly held beliefs. Friedman is both, and he knew there were many analysts and fund managers in the audience that day who didn't hold him in nearly as high a regard as Fassler did.
After a year filled with ups and downs in the company's earnings results and wild gyrations in its share price, Friedman was there that day not only to tell the story of RH's mission, but also to convince Wall Street that the company is succeeding.
Friedman began by stating, "We believe there are those with taste and no scale, and those with scale and no taste." This statement was followed by a slide showing an image of Steve Jobs, Apple's co-founder, along with the quote, "Ultimately, it all comes down to taste."
Friedman has long believed that he and his company are bringing an unrivaled level of taste to the luxury home market, and on a scale that no one has ever before achieved. "Furniture of this quality has never been made in this quantity," he said.
Just as Apple was able to attract the best app developers for its iPhone by offering them the best platform, Friedman believes that RH's "$2.5 billion luxury design platform" will empower the world's greatest furniture and lighting designers to achieve a scale they cannot find anywhere else.

We believe there are those with taste and no scale, and those with scale and no taste.
Furthermore, he is freeing them to come out from behind the "iron curtain of the to-the-trade design centers." Friedman gleefully described his trade competition as a "highly fragmented market with a lack of accessibility, transparency and scale," going on to say, "Even if you can get in [to a trade-only design center], try and figure out how much something costs."
While there was much focus on the design galleries that RH is building in major cities around the U.S. and Canada, it was only when it came time to explain the company's membership model—the $100-a-year program that offers members a 25 percent discount on merchandise—that Friedman revealed why he had really come that day.
Implementing this sweeping program, which had been designed to remove the need to hold sales on a regular basis and, ultimately, smooth out long-term planning and inventory management, appeared to have done just the opposite. It left some analysts wondering whether the program was working.
Friedman spoke of himself in the third person: "There were a lot of people on the street saying … that membership wasn't working and that Friedman has permanently impaired the gross margin model. No, we haven't. … That's why I am here today. … Fifty-two percent of our shares were sold short for God's sake. … And to the shorts and those of you in the room ... Listen, I don't care, everyone can gamble the way they want to gamble, but membership is working!"
Friedman believes firmly that "great brands don't chase customers, customers chase great brands." He says that he and his team are committed to building RH into such a brand, a company with no peer.
Several days after the presentation was over, Friedman purchased nearly $1 million in RH stock on the open market. His total ownership in the company is now well over 2 million shares, leaving little doubt, it would seem, as to which way he is gambling.