On the afternoon of September 6, as the regular session trading on the floor of the New York Stock Exchange drew to a close, after-hours traders sat waiting for RH, the parent company of Restoration Hardware and Waterworks, to release its financial results for second quarter of fiscal year 2017. The earnings statement, and the letter from company chairman and CEO Gary Friedman that would accompany it, would be the first communication from RH since its stunning announcement on July 14 that it had purchased $1 billion worth of its own shares, borrowing heavily to do so.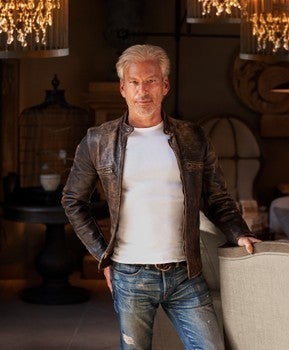 As the news flashed across the screen, after-hours share trading in RH exploded, propelling the share price more than 40 percent higher than where it had closed just 20 minutes earlier.
RH announced that revenue for the second quarter had increased by 14 percent to $619 million and that its comp store sales, usually stores that have been opened for a year or more, rose by 7 percent. Both numbers exceeded the guidance the company had made earlier in the year.
For analysts and shareholders left worrying about the highly leveraged state of the company's finances, Friedman wrote in his letter: "Our efforts to optimize inventory and reduce capital spending generated $282 million of free cash flow in the first six months of 2017, and we now expect to generate approximately $400 million of free cash flow for the year, which should address any concerns about our balance sheet and debt ratios."
Both the stronger-than-expected revenue numbers and the reassuring statement regarding the balance sheet left the many short sellers, who had sold borrowed shares hoping for a weak report, with little alternative but to buy back the shares as quickly as they could.
For the moment at least, Friedman's aggressive share repurchase was doing exactly what he had hoped. By reducing the float of his company's shares by almost 50 percent, he had created a buying frenzy. The resulting "short squeeze," as it is known—when the limited supply of stock available to purchase is in great demand by urgent buyers willing to pay any price just to get out of their position—is what led to the extreme, almost instantaneous, rise in the stock price.

Longer term, Friedman will need more than financial engineering to make his highly risky gamble pay off.
Longer term, however, Friedman will need more than financial engineering to make his highly risky gamble pay off. His letter reveals that sales from RH outlet stores increased by 46 percent in the quarter on "significantly reduced margins versus last year." According to the balance sheet, the amount of inventory RH is carrying has been reduced by nearly $200 million from year-ago levels. While the company has indicated that it is aggressively "rationalizing its SKU count," it can't keep reducing inventory at these levels and still hope to furnish all the new large-scale design galleries that it is planning.
The impact of the company's aggressive share repurchase program, and the borrowing that funded it, was most starkly evident on the shareholder equity line of the balance sheet. That is a number that, in simplest terms, equals assets minus liabilities. In the same period of last year, that number stood at over $892 million. The number now stands at a negative $46 million. The company currently has liabilities of nearly $1.9 billion, an increase of nearly $700 million from year-ago levels.
Recognizing that the company cannot invest in new real estate at the same rate it had prior to raising its debt levels, Friedman wrote, "We plan to reduce our new Gallery opening cadence to a range of three to five per year, which is expected to drive high-quality sustainable growth, while lowering capital requirements and execution risk over the course of our real estate transformation. In fiscal 2017, we expect to open three next-generation Design Galleries, all with an integrated food and beverage experience, and three to five Design Galleries in 2018." He also mentions that the market should be able to support 60 to 70 Design Galleries throughout the U.S. and Canada.
On the conference call later that day, Friedman said that in light of current, massive street construction, the opening of the New York gallery was likely to be significantly delayed.
RH has had its membership program in place for more than a year now. Its Grey Card allows members to pay $100 a year and get 25 percent off on all purchases. While he would not give any insights regarding membership renewals on the call, Friedman wrote in his letter, "We believe that membership has eliminated the frantic buying patterns and associated returns, exchanges, and canceled orders that are the result of a chaotic promotional model. We expect these factors to contribute to improved financial performance through higher conversion of demand into revenue, improved margins and lower costs across our operating platform. We also believe that these changes will result in an overall improvement in our customer experience, which should yield additional longer-term benefits for our brand."
While many retailers today have begun to offer design assistance to customers, RH sees itself building an interior design business, potentially the largest in the world. "Our investment in RH Interior Design Services is beginning to pay dividends. Our design business is growing rapidly, as we evolve the brand from creating and selling products to conceptualizing and selling spaces."
"We do understand that many of the strategies we are pursuing…are all in direct conflict with conventional wisdom and the plans being pursued by many in our industry."
Friedman knows the short sellers have lined up heavily against him. He knows that they believe he is trying to manipulate the stock share price merely for his own gain, and he delights in trying to prove them all wrong. He looks to Steve Jobs and Henry Ford for inspiration, as he seeks to assure investors and partners that it will be "worth the ride" to join him in his efforts.
It remains to be seen if he can really build 60-some Design Galleries throughout the country, each with "world class" restaurants, and grow his company's revenues to $4 billion to $5 billion dollars as he suggests, or if the company's highly leveraged balance sheet will ultimately be its undoing. As the company's largest shareholder, no one has more to gain—or lose—than Friedman himself.