Detroit-area interior designers are opening their homes for Michigan Design Center's Home Tour: Total Transformations. Come September 16, designers Amy Miller Weinstein, Richard Ross, Marianne Jones, Corey Damen Jenkins and Ian Hartwell will be on-site to provide tours of their work.
The five featured homes vary in architecture, ranging from 1939 colonial revival to a new-build, prairie-style dwelling. "While we were in the initial planning stages of this year's tour talking with designers, it became apparent that each home had undergone a dramatic transformation," says George Bulanda, director of marketing and communications at the MDC. "Rooms were expanded or repurposed, walls or doors came down, and ceilings were heightened. In some cases, even the exteriors were radically altered. So, Total Transformations seemed to be the logical lure to attract people."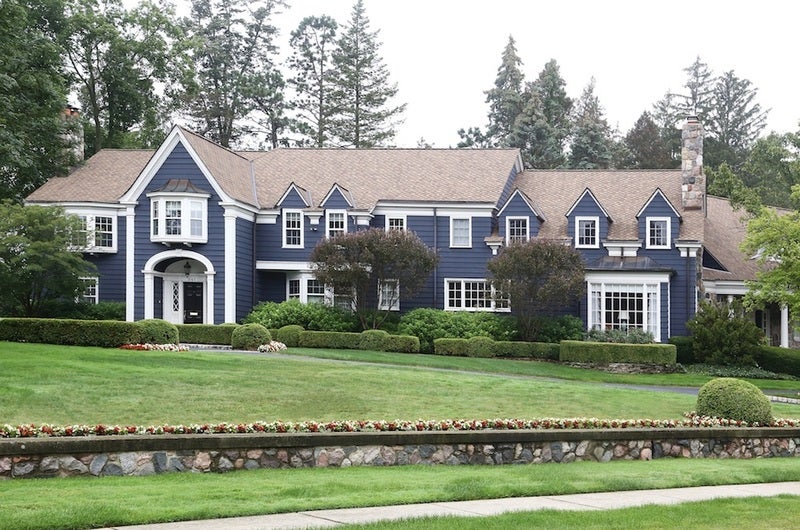 The home transformations on display provide refreshing perspectives on all types of builds. Designer Jenkins will be presenting the Glengarry Home, for example, a 1930s-build that was given a twenty-first century upgrade after a recent renovation.
"My design aesthetic is fashion-forward and modern, but it also gives a nod to classic traditionalism of the past," Jenkins tells EAL. "So while touring the Glengarry home, design enthusiasts will see some really unusual ceiling treatments, bold color usage, complex pattern play and many other concepts that aren't necessarily "mainstream" but are attainable. And I'll be there personally to welcome guests and explain how we achieved those outcomes."
Stops on the self-guided home tour are located in Birmingham, Michigan, a northern suburb of Detroit, and the surrounding areas. Tickets are available for purchase online only through September 5, and proceeds of the Michigan Design Center event will benefit the Junior League of Birmingham, which helps train women to catalysts for lasting community change.
"Birmingham's design scene is definitely on the rise," says Jenkins. "I believe people here have an acute appreciation for high design and fine architecture. As a local resident, I feel honored to professionally contribute to the scene and celebrate our city in this way."