While renowned for its tradition of fine craftsmanship, Clive Christian Furniture is committed to expanding the definition of modern luxury. Founded in 1978, the U.K.-based company famous for its bespoke kitchens and inlaid cabinetry isn't content to rest on its laurels.
Since experiencing a complete management buyout in 2019, the company has appointed former Shaws of Darwen owner David Dare as chief executive officer—and opened an 11,000-square-foot showroom in Ho Chi Minh City, Vietnam. "We are currently planning penthouses and large showrooms in London, Marbella [in Spain], New York and Los Angeles," Dare tells Business of Home. "Beyond the short term, we also plan to continue our development in the Far East, and are actively looking for locations in the Middle East."
Helping to spearhead Clive Christian Furniture's advancement is the company's recently appointed head of design, Oliver Deadman, who has been tasked with pioneering the brand's fresh design direction, as well as a new outdoor kitchen category. "We had to ask ourselves: 'In the modern luxury arena, what would Clive Christian look like?'" says Deadman.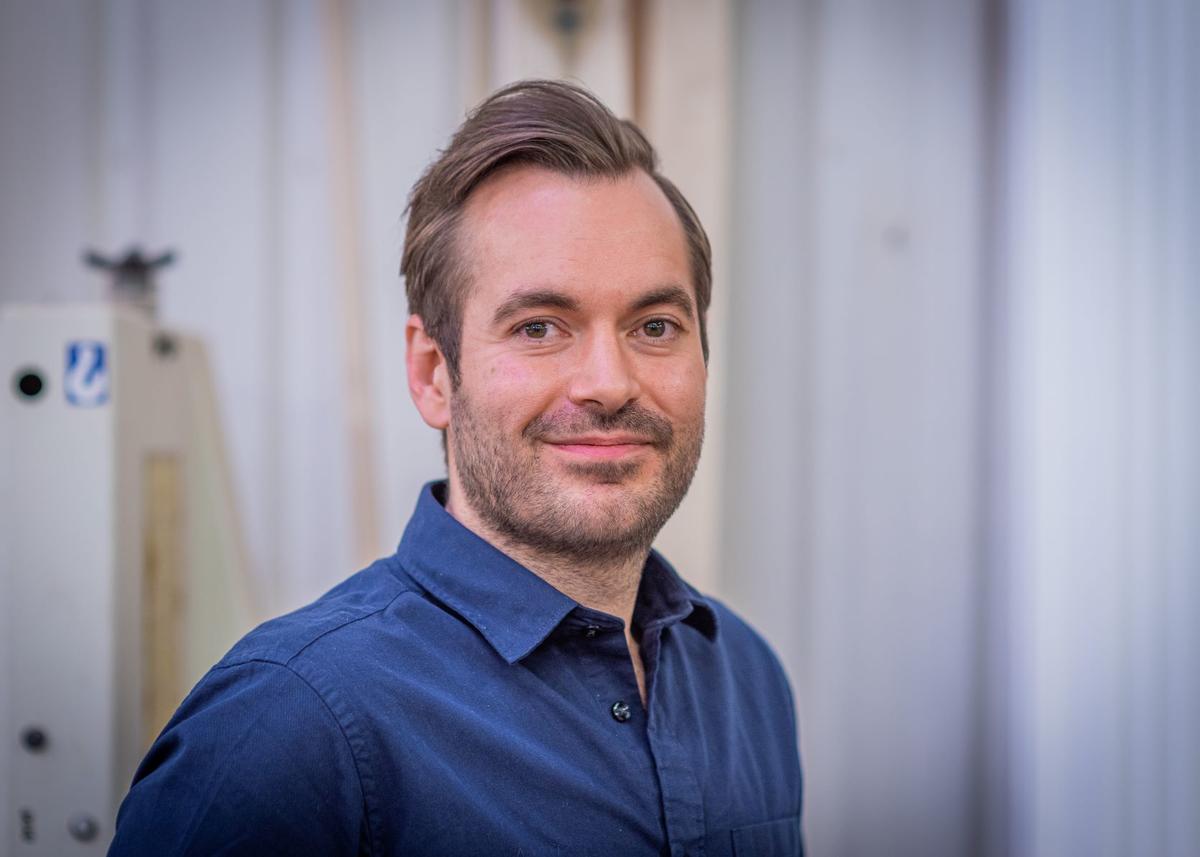 Courtesy of Clive Christian Furniture
A graduate of the University of Salford in England, Deadman earned a B.A. in product design before joining Clive Christian as a graphic designer in 2009. In that role, his responsibilities included digitizing the firm's product catalog, an endeavor that intimately acquainted him with the details of each collection. "When you understand how things are done and the process to make things happen," he says, "you appreciate the beauty, craftsmanship and quality of work."
In order to satisfy the demands of Clive Christian's remarkably loyal clientele (the company experienced a 125 percent rise in product inquiries since the start of the pandemic, per kbbreview), the firm is constantly exploring fresh materials and craft techniques for inspiration. "We see the beauty in each and every stile, rail or dovetail," says Dare. "This allows our team of designers and craftsmen to experiment with contrast compositions new to us and to the cabinetry world."
Along with heading up the brand's in-house studio in Manchester, Deadman will manage all aspects of design and customization, including product development and private client commissions. "I've always been interested in how pretty things can be, but also how they're made, and more importantly, how they can be made better," he says. "Sometimes you just have to jump right in and get hands-on to really learn the ropes."
Recently, he dove headfirst into an early design project, and wound up discovering a new world of opportunity for the company. What began as a private commission from an existing client with a seaside property quickly evolved into a passion project for Deadman, and in turn created a new category for the brand: The Garden Kitchen. "The brief behind The Garden Kitchen was unlike any other previously undertaken by the team," he says. "It required both the design and workshop teams to think about the performance of the product in an entirely new environment—one subject to the elements."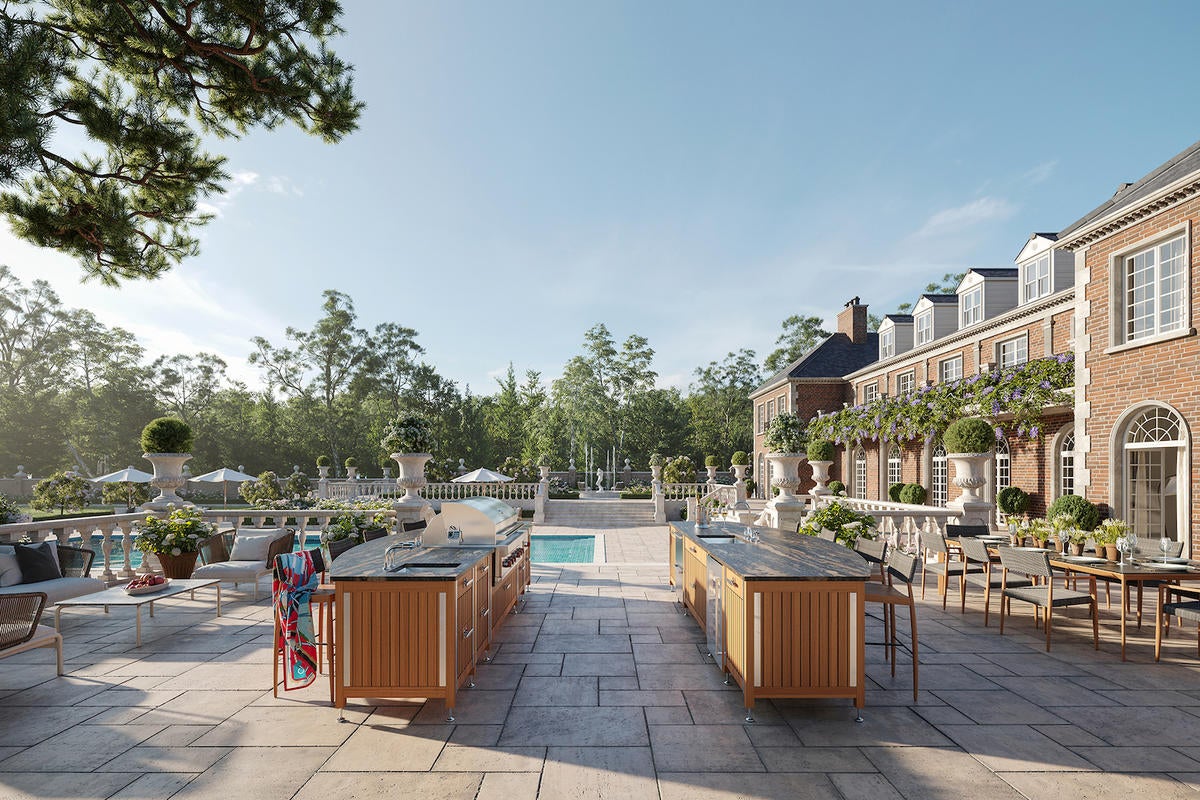 Courtesy of Clive Christian Furniture
To ensure the kitchen could withstand extreme weather conditions, the design team turned to the superyacht industry, where Dare says "the marriage of great design and all-season materiality is standard practice." Deadman and his crew analyzed everything from ship decks to the adhesive technology used in luxury yachts, with the purpose of determining the best components to incorporate into their first outdoor offering. "We were inspired by both the construction and the glamour of classic yachts," says Deadman.
The end result is a marine-grade kitchen outfitted with UV-and-insect-resistant lacquered cabinetry, plus mirror-polished stainless steel fixtures that create a premium look and feel worthy of the most upscale ships. "The cabinetry reflects one of the most identifiable features of many yachts—the pinstriped deck," says Deadman. "By inlaying ebonized sections of iroko wood into door and drawer fronts, we created linear details that showcase Clive Christian's signature use of marquetry."
In an effort to support sustainability, the company has also teamed up with luxury resale outlets Renovation Angel and Used Kitchen Exchange to offer upcycling and recycling services to home renovation clients. "We feel it is our responsibility to provide a thoughtful solution that reduces or eliminates the need for gently used finishes and furnishes to find their way to a landfill," says Dare. "Designing and building for longevity is one of the most significant ways we can positively impact the environment."
Looking ahead, Clive Christian plans to release an innovative kitchen and cabinetry collection later this year, while continuing to push the boundaries of "scale, grandeur and elegance," says Dare. "We have a design language that includes our existing products, but also speaks to a new, more contemporary chapter of our life."
Homepage photo: The Garden Kitchen | Courtesy of Clive Christian Furniture