Stereotypes die hard, a fact not lost on Sharon Kevil, an entrepreneur in the midst of launching a furniture brand, Forti Goods, designed to securely store cannabis. "I'm not picking up High Times, I'm not listening to the Grateful Dead," she says with a laugh. "The pesky stoner cliché is so outdated."
Kevil has a point. Recreational marijuana is now legal in 11 states, medical marijuana in 34—and public opinion polls suggest those numbers will continue to go up. With the widespread legalization of cannabis has come a much broader demographic of users and a cultural shift, away from dim head shops and neon bongs. In legal states, upscale dispensaries sometimes resemble high-end clothing boutiques, and tech companies craft sleek, discreet vape pens that cost hundreds. In 2020, cannabis is as much a design ecosystem as it is a recreational drug.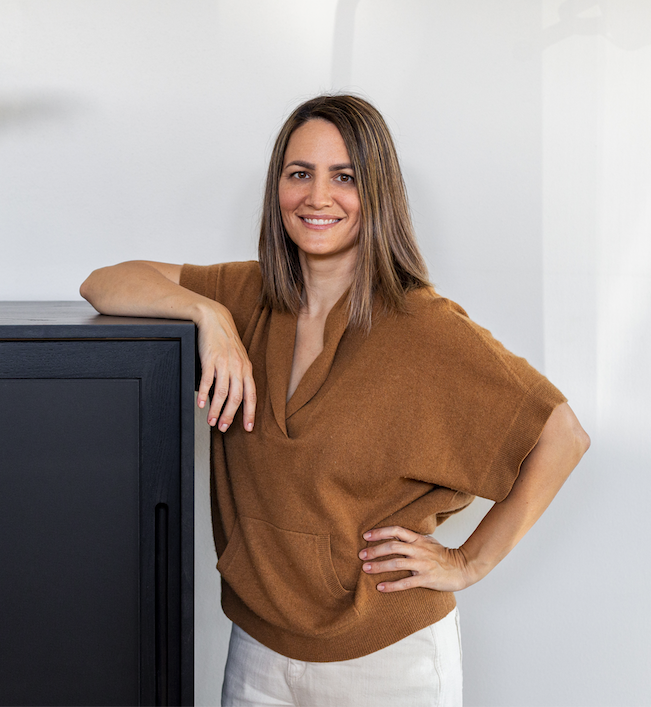 So how exactly does marijuana-oriented furniture work? Forti's line includes coffee tables, credenzas and cabinets, all of which come equipped with a carbon filter lining that promises to neutralize the telltale scent of cannabis. The pieces also come outfitted with a locking drawer that's controlled via app and recharged via USB.
The security feature was Kevil's jumping-off point. A recreational cannabis user, she quit smoking and switched over to edibles when her daughter was born. But after Colorado legalized recreational marijuana in 2014, Kevil began to read horror stories coming out of the state as kids mistook their parents' THC gummies for regular candy. A need for secure storage presented itself, but the options were limited.
"I don't want a stash box, because I'm going to lose it," says Kevil. "I was looking for something that's not a shoebox on a dusty shelf or wedged in the back of a closet. I'm an adult, and for people who are using this for medicine and recreation, there needs to be [a better option]."
Another interesting thing about Forti: The furniture is sustainably built, with FSC–certified wood and water-based finishes, and it's far more design-oriented than the concept "furniture for keeping weed in" might suggest. That too comes from Kevil's background: She was an interior designer for more than a decade before pivoting to designing furniture for Kohl's. Some disappointing looks at overseas manufacturing led to her growing disillusioned with mass production. "You'd see people barefoot in these factories, with barely adequate PPE," she says.
Consequently, all of Forti's collection is manufactured in the U.S., and Kevil takes pains to point out that the brand is a "quadruple bottom line" company—one focused on not only profit, but on a broader social impact, the people it employs, and a deeper sense of purpose. Local manufacturing (alongside high-end materials) brings the prices for Forti's pieces well up above the big-box retail range—the Florence credenza starts at $4,200. "We'd like to be the Room & Board of cannabis furniture," says Kevil.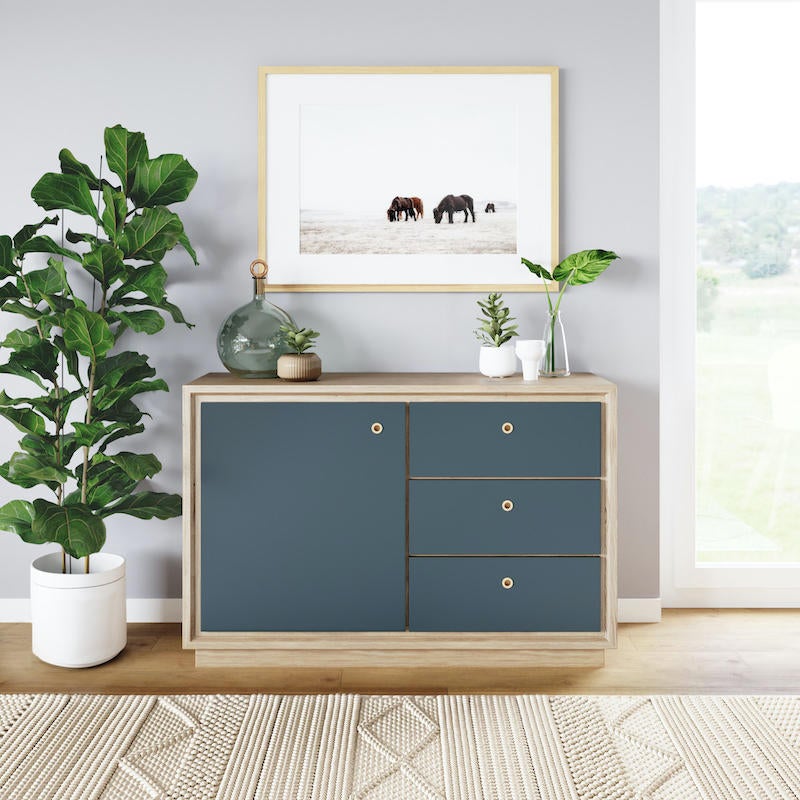 Pricey, design-oriented, ethically manufactured furniture for parents who like marijuana might sound like a niche product—and maybe it is—but the audience is certainly poised to grow in the years ahead, as cannabis is increasingly viewed less like a street drug and more like wine or coffee.
Still, despite the clear trend line toward widespread acceptance of marijuana use in the U.S., some attitudes die hard. Forti's launch was initially delayed by a month when its e-commerce platform mistakenly categorized the selection as "drug paraphernalia" and shut the site down. And cannabis is not currently legal in Kevil's home state of Wisconsin—though she believes that the law will soon follow the culture.
"You can go on Google right now and buy a fancy bar cart and no one bats an eye," she points out. "Part of the normalization of cannabis and people being able to use this amazing plant is having things that normalize it—like furniture—and not having it be this thing that's still taboo."
Homepage photo: The Sylvia coffee table; courtesy of Forti Goods