Antiques, antiquities and old masters; since 1988, TEFAF Maastricht has specialized in the old and very old—the venerable Dutch fair prides itself on covering over 7,000 years of art. This year, there's a renewed focus on the last 100 years, with 13 new modern and contemporary dealers (including New York institution Pace), many coming to the fair for the first time.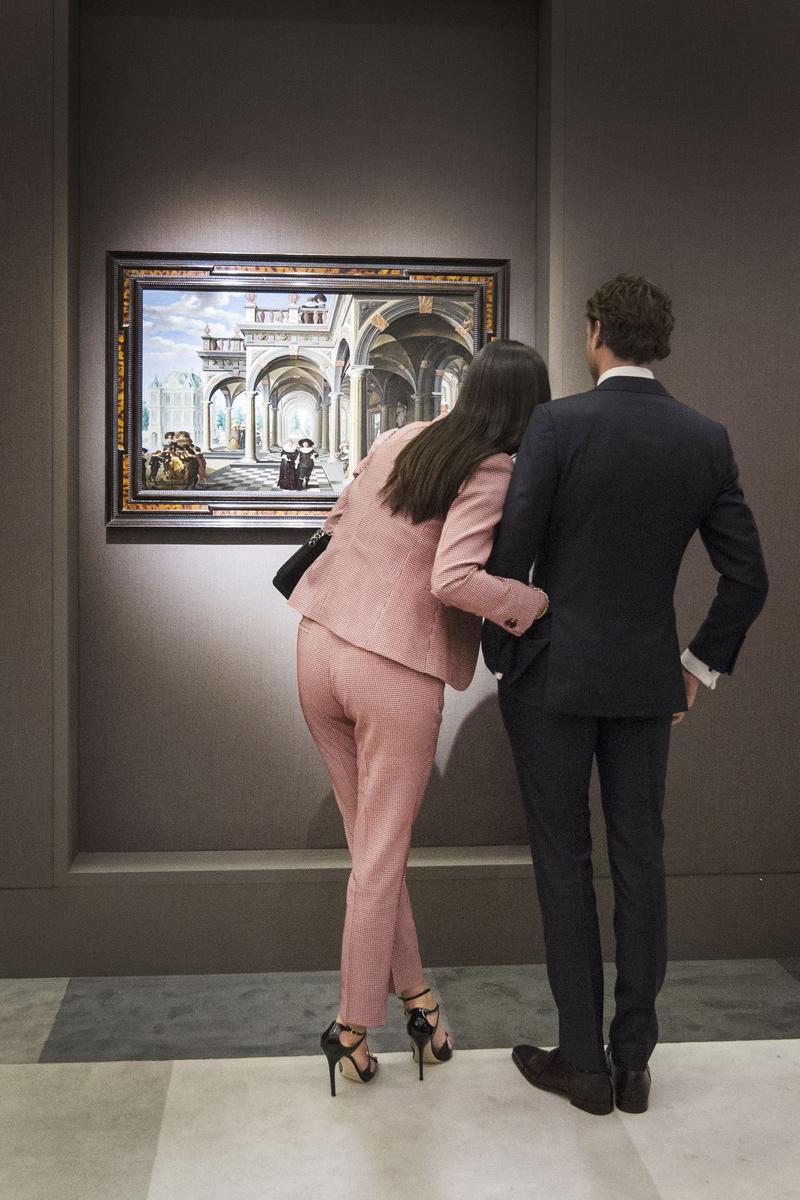 Managing director of TEFAF's New York fair Sofie Scheerlinck says the push reflects a changing atmosphere in the art market, away from hyper-focused collecting and towards the mixing of periods and styles. "What we've seen with our collectors is that even someone who historically has been known to buy old masters will buy some 1930s furniture to go with it," she tells Business of Home. "We have the best of the best in historic art, the feeling was we could do better for modern and contemporary."
The addition of "more and new" modern and contemporary galleries comes on the heels of a period of experimentation and change for TEFAF. In 2016, the fair debuted two New York editions, with the spring market focused on post 1920s art and furniture. The success of the American TEFAF gave executives the confidence to expand the fair's offerings.
The play has its challenges, not least of which is competition. For old masters, Maastricht has enjoyed a dominant position for decades. The field is a lot more crowded for modern and contemporary. However, TEFAF brings several strengths to the table. For one, unlike more party-centric fairs, Maastricht has a reputation as a place where serious deals are done—it's less Instagram-friendly than Basel, but business is a little more straightforward. For another, TEFAF is hopeful that the trust it has built up with attendees for historic art will carry over to contemporary.
To that end, the fair is debuting a revamped vetting process this year—it has removed all art dealers and auction house employees from its committee. "We wanted to remove all potential conflicts of interest," says Scheerlinck. "We're only allowing institutions and neutral third parties to be part of the process."

"Even if a collector isn't as knowledgeable about modern and contemporary, they know that if it's at Maastricht it's good."
—
Sofie Scheerlinck, managing director, TEFAF New York
The fair also has a significant onsite vetting process, with an isolated area where TEFAF staff conducts due diligence and in some cases scientific tests on the pieces offered for sale. Though these measures are more commonly applied to older works, Scheerlinck is hopeful the fair's reputation for extensive vetting will prove meaningful for collectors of newer work. "Even if a collector isn't as knowledgeable about modern and contemporary," says Scheerlinck. "They know that if it's at Maastricht it's good."
Scheerlinck says the design community plays a significant role at TEFAF. "Interior designers are at the forefront of mixing. You're not going to load up a client's house with Italian Baroque, you're going to mix it with Prouve," she says. "Interior designers push the conversation, and they're great at getting collectors out of their comfort zones."