For many brands, a lack of visual consistency can be fatal. For Brooklyn-based artist Isabel Rower, that's a strength. Her furniture and ceramic designs don't look conventionally similar, instead drawing aesthetic power from an implicit sense of curiosity.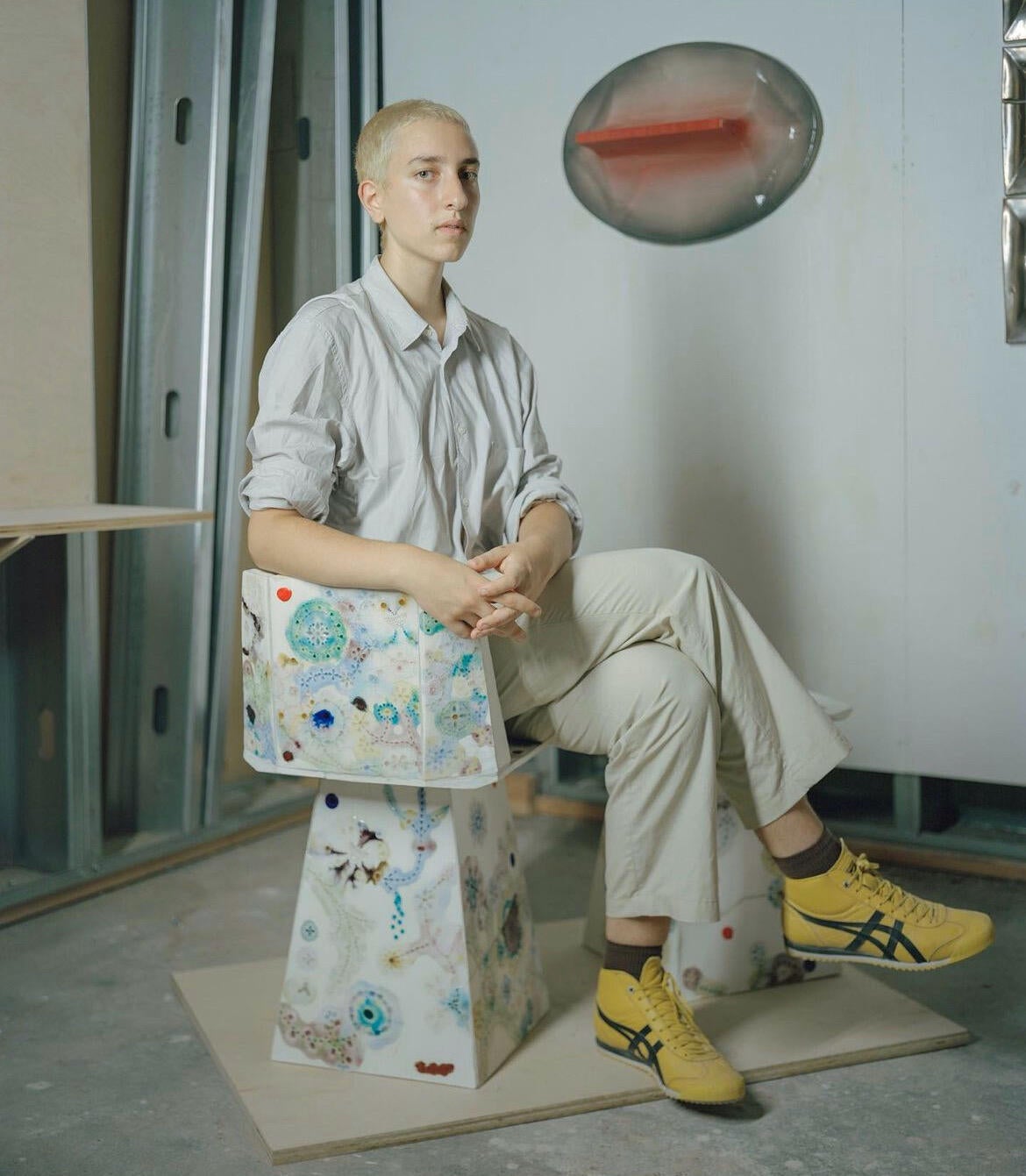 Rower grew up in Brooklyn, with two artists for parents, attending an arts high school and painting in her father's studio. From the outside, it's no surprise that she landed in the fast lane to a design career, but Rower never expected to end up as an artist herself. "Obviously, we all want to rebel against our parents, right?" she says. When it came time to apply to colleges, though, Rower did apply to a single art school—the Rhode Island School of Design. From there, she went all in on the arts after all, attending a furniture design department showcase her freshman year that left her awestruck.
"The furniture show was so superior to anything that I had seen in other shows," says Rower. "It felt really nuanced. I was like, 'Wow, these people know how to work in all of these mediums—they can weld metal, machine wood, do hand-building and play with really unconventional materials.' It was motivating to feel like I could learn how to make pretty much anything." After that, Rower spent her college summers interning for furniture artists like London-based Max Lamb and Brooklyn-based Thomas Barger.
Early in the summer of 2019, Rower was contacted by Paul Johnson of Queens, New York–based Johnson Trading Gallery. He requested a commission that was anything but run-of-the-mill for a college undergraduate: "[Johnson] had seen my work [on Instagram] and reached out to me," she says. "He'd been hired by Kanye West to work on some ideas and asked me to come out to Calabasas and do some design work for [the Kardashian-Wests]. So I went out there and worked with Kanye on the whole concept, which ended up being these soft furniture sculptures." Unbeknownst to Rower at the time, the first piece she'd made for the family would go on to be published in Architectural Digest in February 2020, mere months before her graduation. Not bad for a first job.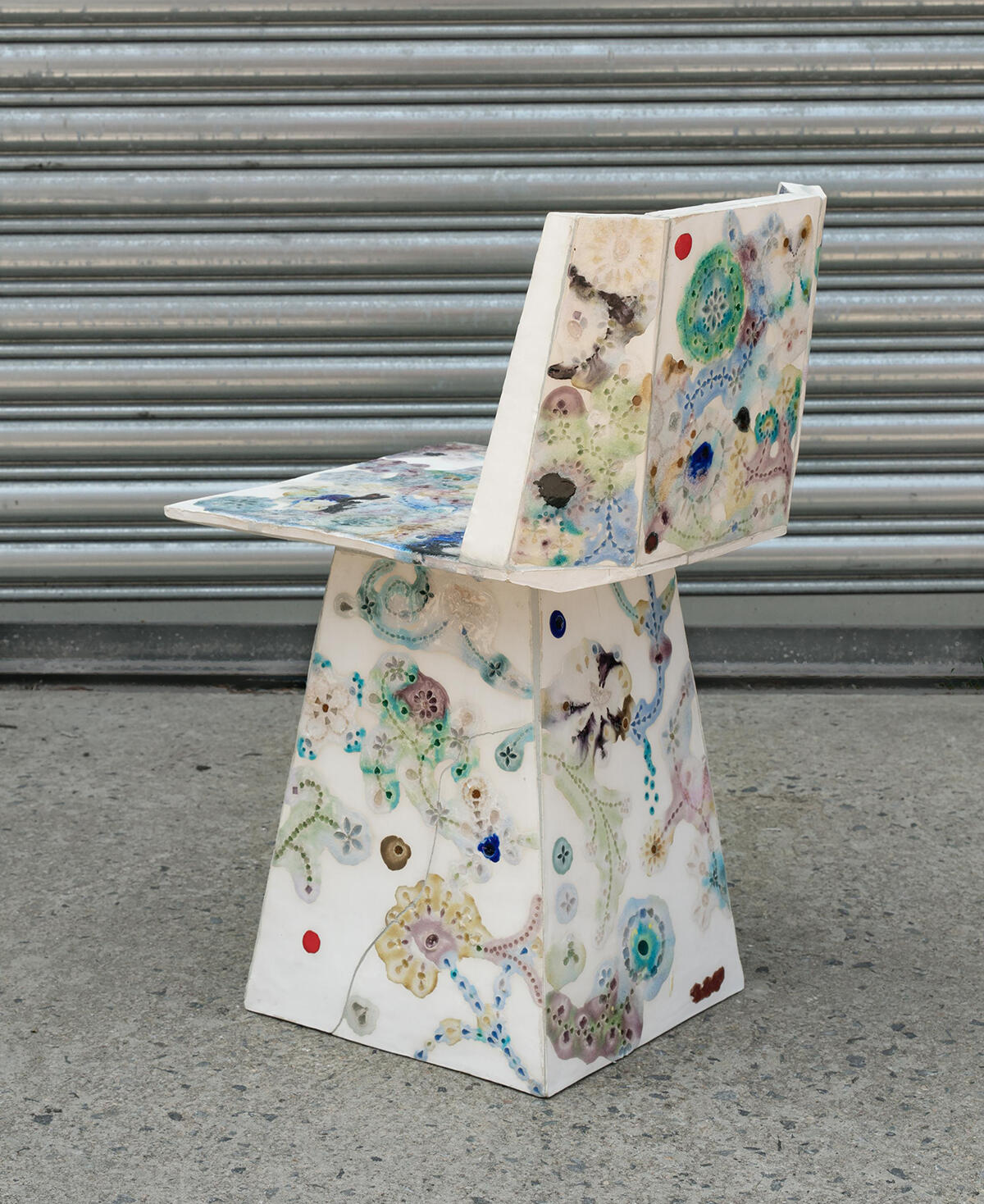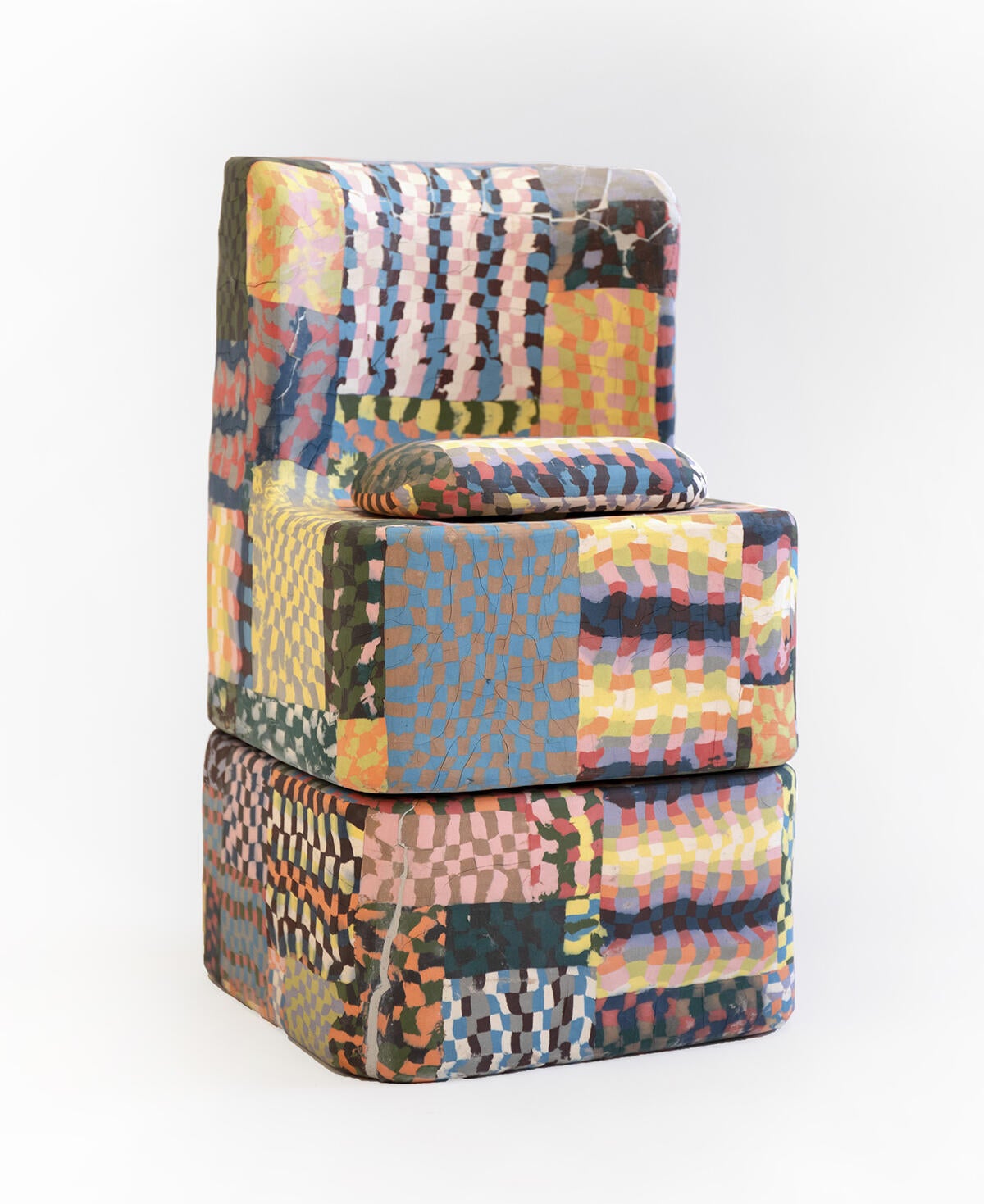 When COVID lockdowns sent RISD students home, Rower's ambitions for her thesis project—a ceramic furniture collection—fell by the wayside. Back in Brooklyn, she instead spent the time in lockdown creating molds and prototyping new pieces. Fortunately, Rower's artist mother had invested in a backyard kiln some years earlier, so Rower had a creative outlet waiting in the wings. "With the state of the world, I [decided] I was just going to make some functional stuff to get back into making things," she says. "I had the ability to fire in my mom's kiln in her backyard, and I just started selling stuff I made on my website."
Rower may be young, but she's definitely not wanting for street cred. To her designs, Rower brings pluck and a fresh perspective, crafting top-notch products with a freewheeling attitude. "I try to approach things with curiosity," she tells Business of Home. "I always wanted to figure out how a material functions in space. Does it actually do what I think it's going to do? Or does it do something entirely different? The tactile part of [furniture design] is really interesting to me."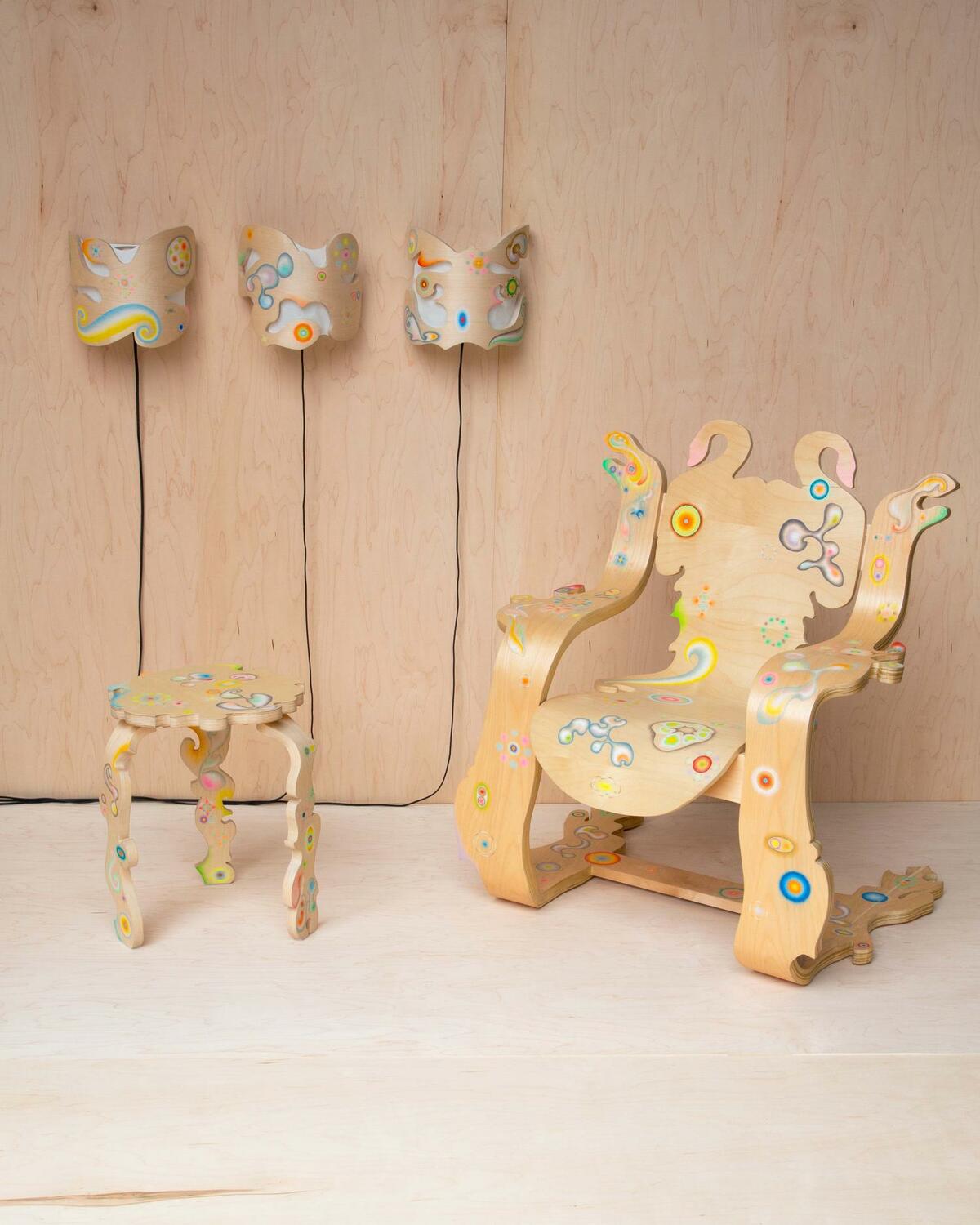 Amid the whimsy, her work always has an unexpected twist, whether it's a ceramic tea set clad in a dizzying marbled glaze or a chair and side table adorned in an amoeba-like pattern. For ceramics, Rower explains to clients that the pieces are hand-made, so each has its own unique finish; for furniture, the items often boast energized and optimistic color palettes. (On a recent occasion, not only was she able to finally fabricate a ceramic furniture piece, but some added oomph came from Swarovski crystals.)
On the horizon for Rower is one art show after another, with designer commissions tucked in between—this month, she's going from an opening in New Orleans at Arthur Roger Gallery to Los Angeles, where her work will be featured in a four-month pop-up at the Hammer Museum, showcased among concepts both old and new. "I definitely build off previous ideas or iterations of things that I've done," she says. "I wanted to see how those forms could regenerate and evolve within themselves. I want to look at something and [immediately think,] 'How was that made?' So I'm trying to make things that are interesting to look at and not easily understandable."
If you want to learn more about Isabel Rower, visit her website or follow her on Instagram.
Homepage image: A ceramic tea set handmade by Rower | Courtesy of Isabel Rower