In the content-saturated age of Instagram, a brand giveaway has got to be over-the-top. The simple days of giving away a sofa or a few hundred dollars in gift cards are long gone. To get people's attention with a sweepstakes these days, you've got have one of two things: a kitschy gimmick or bold extravagance.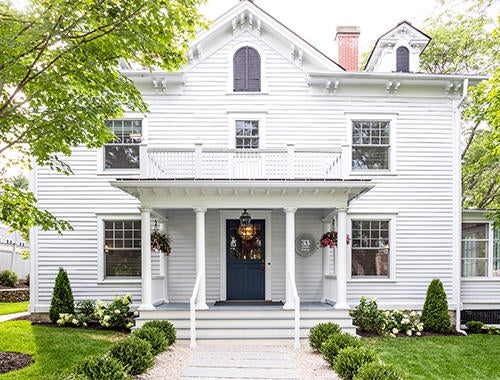 Two current giveaways from industry favorite brands Blu Dot and Annie Selke are prime examples of each. Coming in on the side of kitsch, Blu Dot is giving away a 1972 Chevrolet El Camino for its "Modern Heist" sweepstakes, along with the chance to fill the car's trunk with as much of their product as will fit. For her namesake company's 25th anniversary, Annie Selke is offering a shopping spree that's roughly the amount of a year of university tuition ($25,000), a two-night stay at her Berkshires inn and $1,000 for travel.
"Giveaways are about as proven a marketing method as any that has ever existed," says BOH columnist and retail expert Warren Shoulberg. "They offer several positives: the exposure beyond normal marketing or advertising, the chance to engage a customer in a way that conventional methods don't allow and, especially today, a relatively inexpensive way to create a database list of customer names and contacts."
And though giveaways have something of an old school feel, they help smaller brands tackle a very new school problem: "The cost of customer acquisition through social media or even traditional advertising has priced itself out of the market for many smaller companies," says Shoulberg. In other words, though a 1972 El Camino isn't cheap, it's a lot cheaper than paying Google and Facebook untold thousands just to score a few clicks.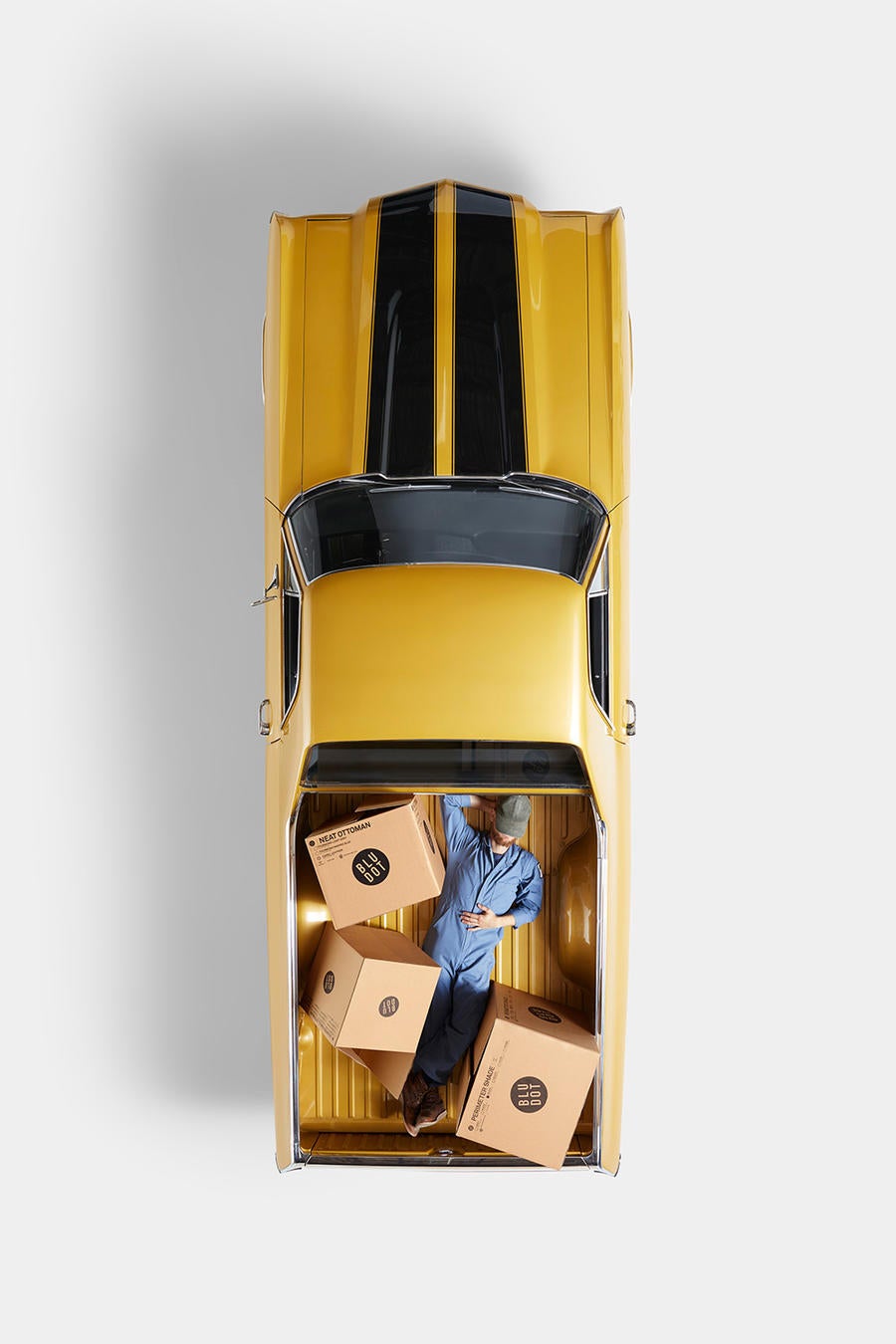 For Selke's part, she says she wanted to celebrate her brand's milestone anniversary in an equally major way. "It's shocking to me that we've been around this long—we wanted to celebrate it in a big way and celebrate with the consumers who've stuck with us over the years," Selke tells BOH. "It's a big event and I can't wait to see who wins it and what they do with all that product."
The idea for Blu Dot's "Modern Heist" came about after the brand had used an El Camino in one of its catalog shoots a few years ago. "In the process of shooting it, we thought it was so cool," says the company's co-founder John Christakos. "It's such a funny car—the design is the equivalent of a spork. It's part truck, part car. So, we decided to sell it with as much Blu Dot as you could fit in the back."
The car sold before the catalog even made it to all of the company's vendors. This time around, Christakos wanted to take a more democratic approach. "We wanted more people to be able to participate and we've got some core fans to whom Blu Dot is still expensive and aspirational," he says. "Even though we do try and make the brand affordable, affordability is relative. So, we thought this was a cool way to give people the chance to have a room full of Blu Dot for free."
The brand launched the giveaway with a highly polished short film released, naturally, on Instagram.
There's another layer to the strategy behind sweepstakes. Whether it falls on the side of opulence or gimmick, the prize still has to tap into a company's brand. For example, it wouldn't make much sense for Annie Selke to give away an El Camino or for Blu Dot to give away a weekend in the Berkshires. If a contest doesn't tie into a brand's identity, it can seem random at best and a cheap ploy to get a few hundred new customer email addresses at worst. A current sweepstakes for Ashley HomeStore includes a shopping spree, but also tickets to a Ne-Yo concert, which, sure?
"Most shoppers don't look at such promotions as cheapening the brand since the practice is so widespread and while certainly some of the names obtained through these contests end up being useless in future pursuits, there are still enough genuine prospects to make the whole thing worth it," says Shoulberg. "And, even if they won't admit it, most consumers love the chance to get something for nothing."