Colorado- and New York–based interior designer Kirsten Brant Casey of K. Brant Interiors died on September 10 after a yearlong bout with brain cancer. She leaves behind her twin boys, Colin and Brant, age 5, and her husband, Jason.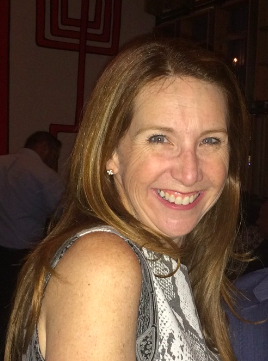 The NYU-educated Miami native had recently moved to Denver with her family, but, as longtime friend Paul Melo tells BOH, she visited New York so often for work and industry events that some thought she still lived in the city. Melo met Casey during their college days, and remained friends throughout the years, through her time in theater and dancing for The Rockettes at Radio City Music Hall.
"She could tap-dance like nobody's business," he recalls. "If you mention Kirsten, everybody knows her: gigantic heart, no airs. She was this massive presence."
Jason Casey shared the news in an email sent to his wife's newsletter list, and is asking friends and colleagues to share their memories of Kirsten: "Because Colin and Brant are so young, Kirsten asked that we pull together memories of her, how you met, and what was special about their mommy. Our friend Rachel put together a memorial website for Kirsten. Photos, videos and stories can be uploaded publicly there. You can also send things to a special email address created for this purpose. Anything sent to the email address will be kept private. Everything submitted to the website and the email address will be compiled into printed books that the boys will take with them throughout their lives. I hope that you will write something for them and feel free to continue writing in the days, weeks, months and years to come as you remember something about Kirsten that might be special for the boys to have."
Friends and colleagues from all walks of the designer's life share their memories of her on the site: from her design-industry friends, to high school friends, to fellow Rockettes, to those she met while caucusing for her political causes. In lieu of flowers, Casey had requested that her friends and family share their memories of her ("for all of us to write the story of how you met her, and also to share the 1,000s of special memories with her two boys") as well as for any donations to be made in her family's name to advance brain cancer research.

This was the thing about her. She was a voracious liver. She loved so many things,
"
says friend Paul Melo.
"
It feels like a crime—like we were robbed of this giant light, this sun.
"
Other designers and groups shared their condolences. Nonprofit Alpha Workshops of which she was a supporter, wrote on its Facebook page alongside photos of Casey: "Our dear friend Kirsten Brant Casey was a bright, shining light—always the funniest, smartest, kindest, most energetic person in the room and the best costume at the ball. We are so grateful to have known her, and to have counted her among our most fervent supporters. We're sending all of our love to her family, friends and the design community, which will not be the same without her."
Melo, who is senior vice president at Fort Street Studio, credits Casey with bringing him into the industry, helping him land his first role at Quadrille in the D&D Building. He said that was a hallmark of Casey, who was a presence at 200 Lex as well. "She supported those she liked: Profiles, Lepere, Fort Street. She gave it back." Melo is working on holding a memorial in New York this fall, likely at 200 Lex. Another memorial service will be held in Cherry Hills Village, Colorado, this week.
"This was the thing about her. She was a voracious liver. She loved so many things," says Melo. "It feels like a crime—like we were robbed of this giant light, this sun."