London-based Nicholas Wells Antiques sells its antique furniture and artworks solely online. Owner Nicholas Wells shares with EAL his insights into the changing antiques landscape and the many digital options available to interior designers, drawing one particularly promising conclusion: "It is again fun to collect!"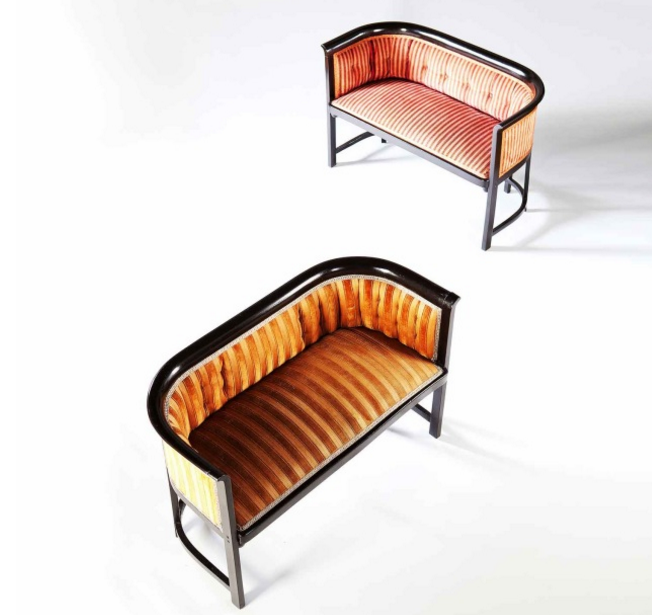 A Matched Pair of Ebonised Viennese Settees, available at Nicholas Wells Antiques
What are some of the benefits you offer to designers? How do you develop relationships with them?
We, too, focus primarily on high-end interior designers. Since 1998, I have established many contacts and friendships. Working on these connections and word of mouth, we are quickly making progress in the interior design market. We also exhibit at the Olympia Art & Antiques Fair in London, where we have made a number of very useful international interior designer contacts. Presently, our most active social network is Instagram, through which we have initiated several meetings with designers, discovered antique dealers and even found employees. 
I work closely with interior design clients; for instance, an interior designer was looking for a pair of antique Regency convex mirrors for a project in Manhattan. The client 
wanted something simple and elegant within a reasonable budget. There are not 
many pairs of convex mirrors on the market, but I had a private client who has proven 
to be a great source of exceptional things and was interested in selling a pair that he had; unfortunately, at some point, they had been stripped and painted in white. The decorator's vision was to revert to the period look and re-gild them. I was able to suggest several gilders who were able to do the work for a sensible cost. The final result was outstanding and very much to the client's satisfaction. 
My unique offering is a source of over 600 high-end antiques, which are ready to place in interiors and with highly detailed, honest photographs from multiple angles. We offer a reliable and fast, full-circle international service for which we oversee the sale from the purchase to final delivery either by FedEx or fine art shippers. To help ensure ease of contact for our clients, we have offices on Regent Street, London, and now a new office just opened on Madison Avenue, New York.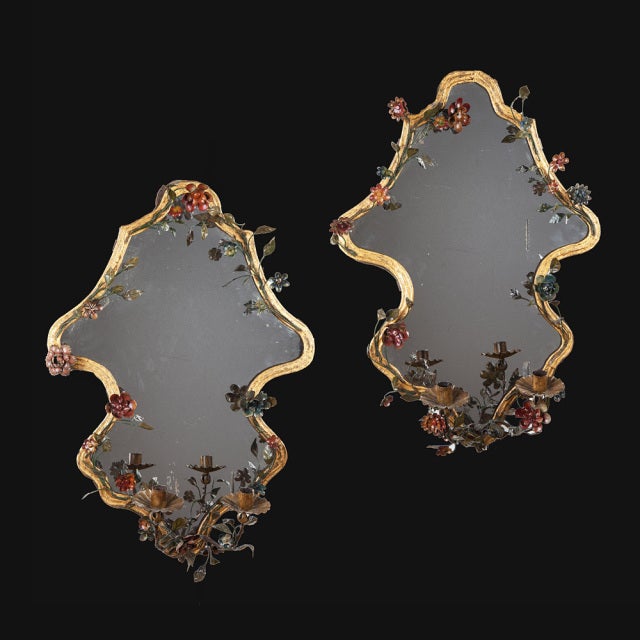 What are the unique benefits of being solely digital? What are the downsides or challenges? 
I've been privileged to work at Mallett in London and New York, at one time the most exclusive antique shop in the world. There is no denying that a shop offers fantastic access for clients, but it also involves huge overheads and significant manpower and time to run.  
Being solely internet based and focusing all of our efforts to enhance our international SEO means I can reach a global audience without being tied down to the day-to-day running of a shop. Antique dealing is about personal connections with my clients, sourcing the right piece, placing it with the right client and assisting the process through to the final delivery. Being solely online, I am much freer to manage these relationships and build deeper connections and even long-term friendships.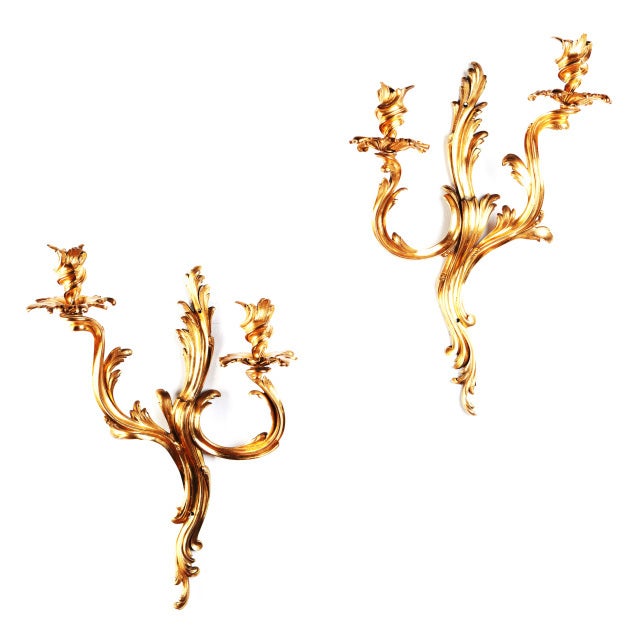 It's interesting to note that most of my new clients are from overseas, either in America or Asia. For them, it really makes no difference if I have a retail shop or not. So long as the service we offer is exceptional and the product that arrives is as described and ready to place, then everyone is happy. This year, we've already closed deals and exported pieces to clients in the U.K., USA, China, Ireland, Italy and Russia! 
I have also found that in today's digital world, where people are time poor, being able to browse and shop online offers my clients the chance to review a much larger range of curated options from wherever they are. I know I certainly am able to better serve my clients this way.
The greatest luxury that an online business affords me is that I can literally run it from my smartphone, it is totally mobile. If there is one drawback, it is that we are dealing with tangible objects that have scale, texture, volume and even smell! Communicating these characteristics on the internet is not easy—we work extremely hard at taking the best possible photographs using the most up-to-date, high-end cameras, and are looking at ways to enhance the experience. We already supply life-size photos of mirrors, paintings and furniture, but are looking into professional video introductions and even exploring the sense of smell.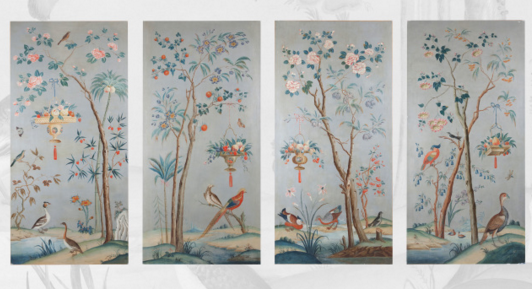 How has the antiques landscape changed since you started your career? How has the advent of 1stdibs and other massive online platforms influenced your own business?
With 18 years in the antique trade, I have seen a lot of change. Personally, I have witnessed the evolution at the top of the market: It is interesting to witness the type of client evolve; we now have a very different demographic buying. Increasingly, in my experience, the clients are younger and are interested in antiques from a decorative point of view, more so than old-school collectors—although I do have a few clients who are very strict about what they collect.
The rise of Asia has also introduced new clients to the market. Throughout, however, the interior designers have consistently been closely involved with the antique trade. Now more so than ever, as their busy clients take on ambitious renovations across the globe and need professional interior designers to create the perfect interior scheme first time round.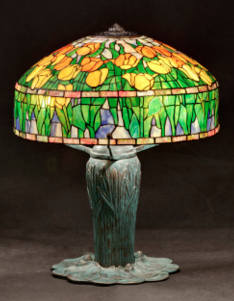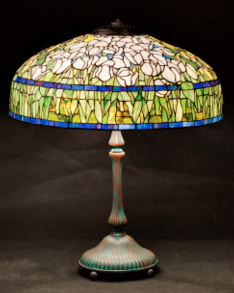 The marketplace has completely transformed, with many of the top-end dealers retiring or closing. During my time at Mallett, even the biggest London dealers closed their doors. Partridge, Hotspur, Jeremy, Mallett at Bourdon House, and others. The market is no longer what it used to be. Now, new generations of enthusiastic dealers are taking their places and reinventing the trade. One positive outcome is a total market correction, meaning that many antiques that were out of reach are now affordable. It is again fun to collect!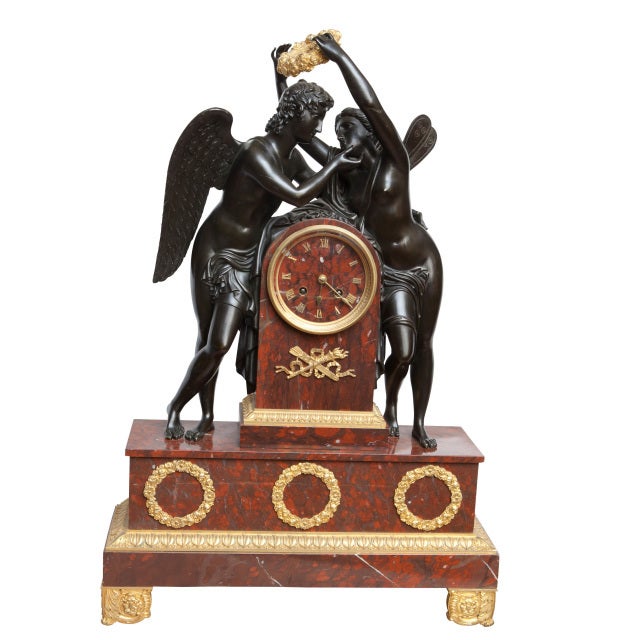 Twenty years ago, there was no option to run anything but an antique shop; however, now the internet has opened the whole world at the click of a button. We are 25 years into the internet age. It's taken a long time, but now that the internet is the norm, people are much happier to buy high-ticket items online than in the early days. 
Online platforms such as 1stdibs have transformed the antique business. They offer a consistent presentation for many hundreds of antique dealers, giving clients a simple platform to complete purchases and removing many of the barriers to sale that previously existed. For us, 1stdibs has been a great asset, but it must be viewed as a part of a larger online marketing effort. They have helped make buying high-end items acceptable online. 
The combination of staggering mobile technology combined with current online platforms has meant they now enjoy a stage where previous companies such as Circline Inc. failed in the early 2000s. I think it is this co-existence of technologies that has really transformed the online marketplace—everyone is more mobile.