Audrey Margarite is the newly named creative director at Bunny Williams Home, but she's hardly new to the company: She'll be celebrating her 11th anniversary at the firm at the end of May, and has worked side by side with Williams on design and product development for the brand and all of Bunny's licensed collections, including with Ballard Designs and Dash & Albert. 
Margarite, whose new responsibilities span product development, design management (from sketch to finished sample), cultivation of vendor relationships, quality control and marketing management, sat down with EAL to chat about her career: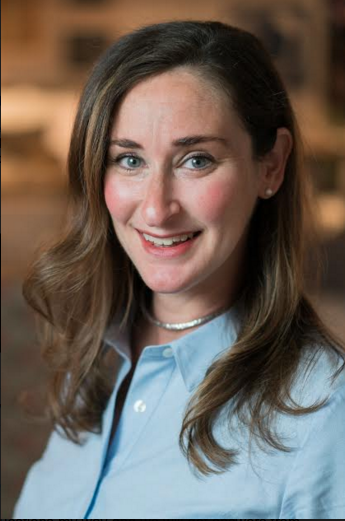 How did you originally begin working with Bunny Williams?
I first started working for Bunny as an intern in her design business. I had recently graduated with my Master of Architecture degree and had previously worked for several architecture firms, and was looking to make the switch into the interior design world. I shopped for fabrics and helped on project installations. Because of my background, I also started to work on furniture floor plans for the design teams. Over the next year and a half, I also learned how to do project coordination. But, in 2007, as Bunny Williams Home (then BeeLine Home) was developing its first collection, my skill set was needed to help with the product drawings that were going back and forth with our factories.
How have your roles with the company evolved over time?
By 2008, I had transitioned to working wholly for Bunny Williams Home. Initially, my role was more behind the scenes—drawing new products to send to our factories. Over time, my role has transitioned to one where I travel with Bunny for quality control, and have become the day-to-day contact for product development for both our factories and our licensed partners.
What are you most looking forward to in this new role? What are the challenges, if any, that you perceive? 
Even after over 10 years with Bunny, I continue to learn from her every day. Bunny never rests on her laurels—and I look forward to working with her to find new materials, new artisans, new factories, new processes to continue to make our furniture really stand out from the rest. It is often challenging to convey to our factories/licensed partners the very high standards that Bunny has for her products, but that is so important to us as a company, because we don't want any product with Bunny's name out there that she wouldn't be proud to have in her own home.
Can you share any upcoming product launches or other news?
This spring, look for a new outdoor furniture line for Bunny Williams for Ballard Designs. And a new licensed collection of lighting fixtures (sconces, chandeliers and flushmounts) with Currey & Company. Bunny Williams Home will also be back showing at High Point Market for the first time in five years.