What are the three most common errors interior designers make when sourcing art? Katharine Earnhardt, whose boutique art consultancy firm specializes in sourcing art, particularly from emerging artists, curating gallery walls and custom murals and additional art services, wants you to know—and avoid—them. Drawing on a background that includes experience within MoMA's management office and business development at Christie's, among other arenas, Earnhardt advises clients on a range of art questions. Here, she offers her expertise with interior designers in mind.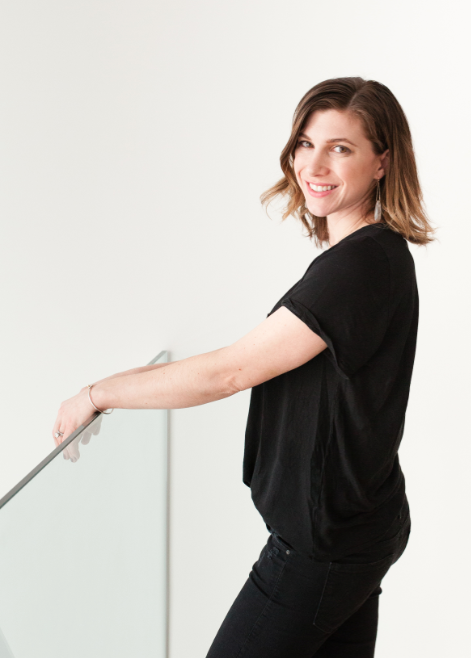 Walk us through the founding of your firm.
I founded Mason Lane Art Advisory in 2014 after working in the art world for 10 years. Before launching my own firm, I held positions in the management office of MoMA, managing business development in New York, Singapore and London for a sector of Christie's, then managing business development for Gurr Johns, an international art advisory and appraisals firm. This background gave me a firm gasp on art, business, and client relationships, and the combination has resonated well with designers and clients needing objective advice in an efficient, well-presented manner.
What services do you offer?
Mason Lane offers a few services related to making walls look interesting, finished, and cohesive with a space. First, we have just launched Mason Lane Partners (MLP) for interior designers. With this service, we feed art options directly to designers to match the specs they provide. Each option is researched and presented with key details that help designers pitch the art to their clients.
Designers also often refer us to work directly with their clients. In this case we either curate what clients have (by providing guidance on re-matting, re-framing, and hanging location), or help them buy new art for their space. Here, we come into client's homes, identify key walls for art, conduct art research, then walk clients through feasible options, take them to galleries, and oversee transport, framing, and installation logistics. For clients not in New York, we provide an e-consult, which is a scaled-down version of the hands-on art buying. Finally, we help clients do custom gallery walls and even wall murals, both of which truly personalize a space.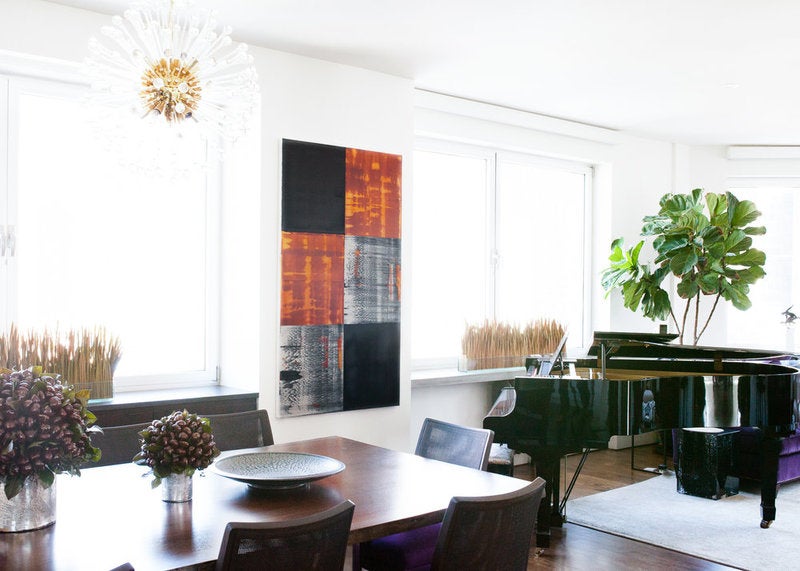 What should interior designers in particular know about buying art?
I think a lot of designers opt for something cheap and decorative to put on a wall because their budget is running on empty, and/or they're not informed enough about the art world to source or pitch anything of quality. The cheap/decorative piece ends up being a quick, easy and totally underwhelming solution.
Here are my thoughts: 1) Cheap art kills a space; 2) Quality art doesn't have to cost a fortune; and 3) Art guidance, at least from Mason Lane, saves designers time and money.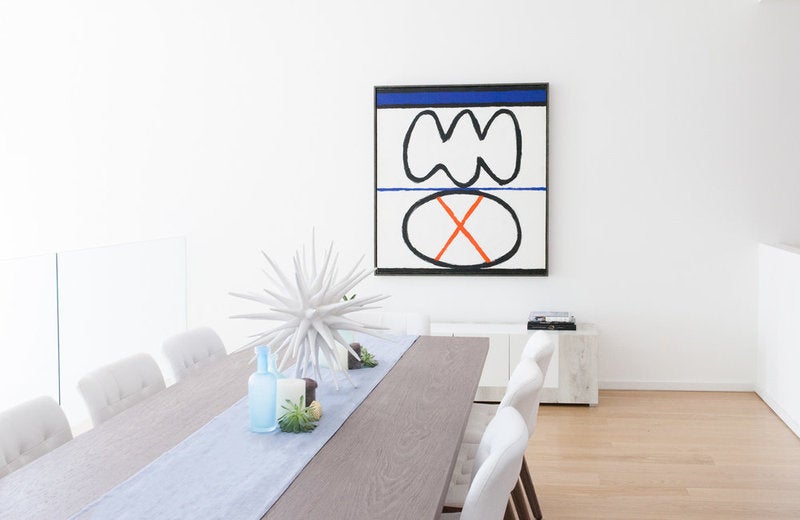 What are some of the most common errors made by designers when sourcing art for clients? How do you help rectify or avoid those?
Common Error 1: Not budgeting for art (and thinking the client will get it on his/her own; they rarely do)
Solution: Create a budget for art at the beginning of the project. We help designers do this all the time, factoring in artwork cost, tax, transport, framing, and installation, so the client is prepared and the space can be completed.
Common Error 2: Finishing a custom designed, unique space with a safe and completely expected abstract.
Solution: Pretty abstracts are a crowd-pleaser, but they're also completely overdone. Don't waste an opportunity to optimally use wall space, and get something that the client will truly enjoy in the long-term. There are many, many abstract (and representational) artworks that are interesting and dynamic, and these will give the space much more depth and character.
Common Error 3: sharing numerous art images with clients in the hopes the client will buy one.
Solution: Provide clients with an edited list (5 or less) of researched artworks and walk them through why the piece is interesting. This will exponentially increase the potential that the client buys. Aesthetics don't translate well on a digital image, and clients buy based on more than aesthetics anyways. Further, when clients see a ton of images, they lose the incentive to pick one, and they just want to see more and more and more. This ends up being a wasteful exercise for everyone involved.