The New York art scene has a reputation for being more than a tad bit exclusive. Even walking into the Chelsea gallery district can feel oddly intimidating. But a little-known pro tip, and probably the best way to experience the scene, is to pop over on a Thursday night. Almost every Thursday night is Opening Night for galleries on West 19th to West 28th Streets between 10th and 11th Avenues. This means that a selection of galleries (different ones each week) keep their doors open late to celebrate the official launch of their new shows.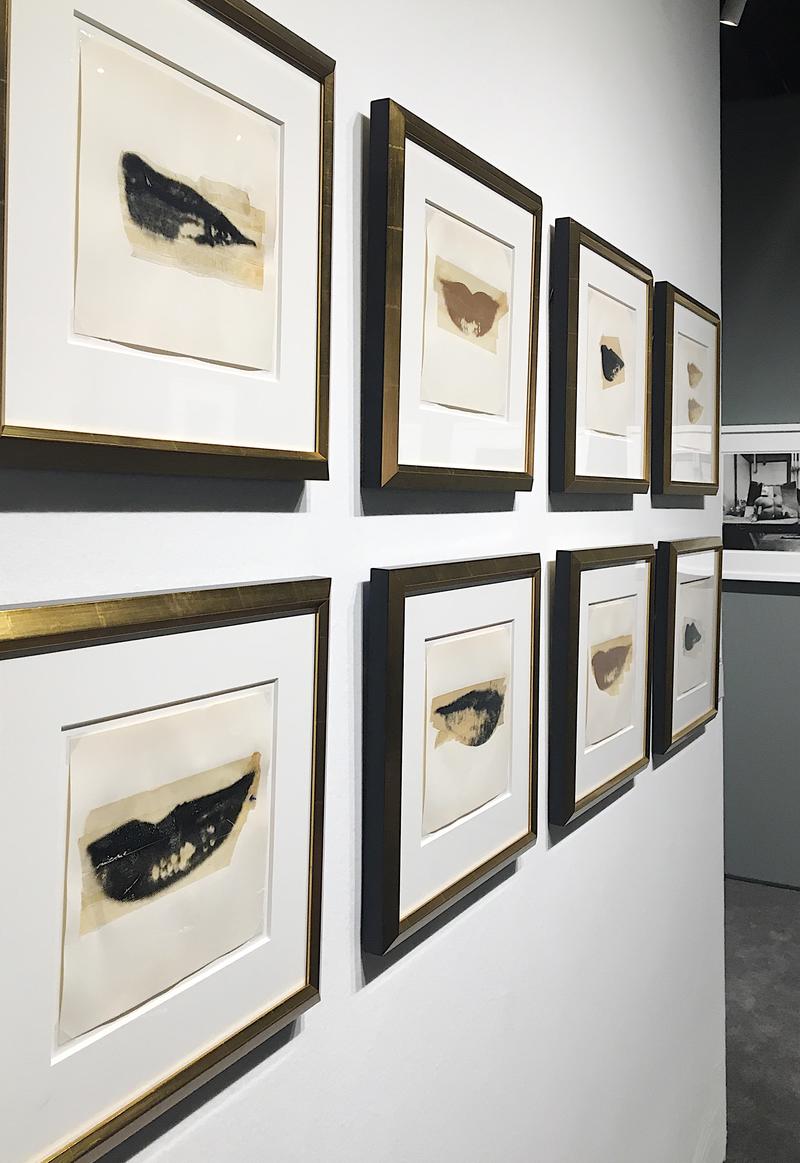 The next two weeks will see a bevy of openings—and for the occasion, I've assembled a list of the must-visit spots, as well as tips for how to approach these events and the many to follow.
Hollis Taggart Galleries
521 West 26th Street, 7th Floor
"Julius Tobias: Capturing Space, Paintings from the '50s and '60s"
Opening Date: Thursday, May 10
Denise Bibro Fine Art
529 West 20th Street Suite 4W
"Under Construction: Dimensional Interludes"
Opening Date: Thursday, May 10
Herbert Arnot Inc.
525 West 20th Street
"Impressionist Spring"
Opening Date: Thursday, May 17
Yancey Richardson
525 West 22nd Street
"David Maisel: Atlas"
Opening Date: Thursday, May 17
Cheim & Read and Nathalie Karg Gallery
"Al Held: Paris to New York, 1952–1959"
291 Grand Street
Opening Date: Thursday, May 17
In this joint exhibition, the Nathalie Karg Gallery will house and showcase Held's works from Paris and Cheim & Read will feature his works from New York.
Before you go, here's the lowdown on what to expect, along with some helpful tips:
Invite List: The vast majority of Chelsea openings are open to anyone. The doors are literally open, waiting for people to flow in and out, mingle, and look at art. Those openings that do have an invite list tend to be hosted by the large super-galleries, like Pace, for example. To get on the coveted list, you can often just subscribe to their e-blasts and RSVP accordingly.
Timing: The openings take place from 6 to 8 p.m. It's very clear when they start and finish—the lights will be either on or off, and people will accordingly be packed inside, or the gallery will be deserted.
Dress Code: New York Casual is the go-to attire for gallery openings. The array of outfits you'll see will vary as much as the interpretations of this dress code. My advice is to wear shoes you can walk in.
The Refreshments: Drinks are generally offered at openings, but the selection is not awesome. Typically, all beverages are clear and the makeshift bars are crammed in the back—a very intentional decision to mitigate the chances of drunk people spilling merlot on art.
Art: The art at openings is on display for all to enjoy, and it's an exciting first reveal of a show the gallery has likely worked on for a year. It's also very hard to check out during the opening because of the crowds. If you're actually trying to see it and learn about it, go back during normal gallery hours.
People: The crowds at these openings are diverse in type and number. Sometimes you get the art world enthusiasts, the press, the artists and their mothers ... and other times, it's three people who don't know each other. This is New York, remember, so attendance is largely driven by the weather and competing events.
The openings happen almost every Thursday night that's not a major holiday or typical vacation week. For example, there are no openings between Christmas and New Year's, and in the month of August, galleries take a Euro-style break. But any other Thursday nights are active. If you know about one opening, you'll likely see others on your walk/drive there, but if you prefer to go with a plan, check out New York Art Beat's openings calendar.
Let us know if you've gone to Chelsea on a Thursday! If you're a regular, did I miss any tips?
Katharine Earnhardt is the president and founder of MASON LANE ART ADVISORY, a Brooklyn firm that styles walls nationwide.