This week in design, homeowners who want to replace their conventional grass lawns with an alternative might want to consider the food forest—a multilayered garden where everything that grows can be eaten.
Business News
Starting today, the Biden Adminstration has banned the sale of energy inefficient incandescent lightbulbs in the U.S. The new minimum standard for lightbulbs (45 lumens) means that retailers can't sell bulbs that don't meet the criteria, which accounted for 30 percent of those sold in 2020—though homeowners can continue using existing bulbs. Though typically more expensive than incandescent bulbs, alternative LED lights typically last 25 to 50 times longer. Once the new rules are implemented, the Department of Energy expects consumers will save $3 billion each year on utility bills, while cutting 222 million metric tons of emissions over the next 30 years.
Luxury homesellers are finding it hard to move their properties amid high interest rates and continued uncertainty around an impending recession, The Wall Street Journal reports. According to new data from brokerage Redfin, sales of luxury homes (defined as the top 5 percent of homes based on estimated market value) nationwide declined by 24.13 percent in the three-month period ending June 30 compared to the same period last year—faring worse than sales of nonluxury homes, which fell 19.42 percent over the same period. The number of new luxury listings was also down, declining 17.08 percent year over year, in a sign that the luxury market remains stalled due to elevated interest rates and recession fears.
Trucking company Yellow—formerly one of the trucking industry's top carriers, serving major retailers like Walmart and Home Depot—ceased operations and laid off all 30,000 of its workers on Sunday, NPR reports. The shutdown comes days after Yellow avoided a Teamsters strike, which had been prompted by the company's inability to contribute to its pension and health insurance plans. Then, news of the near-strike spooked a wave of Yellow's customers to pull their business as freight volumes fell 80 percent within a week. The 99-year-old business is expected to file for bankruptcy this week, in what could be the largest trucking bankruptcy in U.S. history—still, due to the recent decrease in freight volumes, analysts expect other freight carriers will have the capacity to absorb most of Yellow's business, avoiding a supply chain crisis.
Los Angeles–based furniture rental company Fernish has agreed to merge with another unnamed private furniture brand, according to a LinkedIn post from CEO and co-founder Michael L. Barlow. In his letter, Barlow said that the merger will enable lower infrastructure costs, larger partnership opportunities and increased consumer awareness, though it has also created "personnel redundancies." More details will reportedly be announced soon.
Consumer confidence is up to its highest level since July 2021, CNN reports. The Conference Board's monthly Consumer Confidence Index hit 117 in July—marking its third consecutive monthly increase, up from 110.1 the month before. The metric also exceeded economists' expectations (which placed July's index closer to 111.8), demonstrating that a strong labor market and cooling inflation may be boosting American optimism about the country's economic prospects. Two other indices also revealed positive sentiments about the economy, with the Present Situation Index reaching its highest level since March 2020, and the Expectations Index reaching 88.3—safely above the 80 level that typically signals an impending recession.
The Biden Administration committed $90 million in awards to help states and cities update their building codes in response to risks posed by climate change, Archinect reports. With funds sourced from the 2023 Bipartisan Infrastructure Law, the awards will span 26 states in support of 27 total projects, all of which are aimed at increasing energy efficiency, resiliency and overall performance of buildings in different parts of the country. According to the administration, two-thirds of all American municipalities have not yet adopted the latest model codes from the International Code Council, a private consortium of local governments and industry groups.
Meme traders have descended on Tupperware, sending the company's shares up by about 165 percent last week and more than 300 percent over the past month. As CNN reports, the Florida-based container company has seen sales decline in recent years and raised concerns in April that it was nearing bankruptcy. Posts on Reddit reveal that the surge in stock price may be due to traders in online groups like r/WallStreetBets, who formerly pumped stock prices for faltering brands like GameStop, AMC and Bed Bath & Beyond.
Launches & Collaborations
Christofle, the French silversmith founded in 1830, teamed up with online gaming platform Roblox for a collection of virtual gaming wearables available to its users. The luxury tableware brand collaborated with Prince—one of the most popular virtual fashion brands on Roblox—for the assortment, which spans crowns, sunglasses, handbags and jewelry, all of which feature motifs from Christofle's collection, such as a double-headed spoon handle on a handbag, or sunglass lenses that take the form of the brand's egg-shaped display case.
Walmart has partnered with manufacturing company Rubi to launch a new pilot program exploring a production process that converts captured carbon emissions from manufacturing waste streams into textiles, Home Textiles Today reports. Founded in 2020 and based in California, Rubi uses biochemical processes to convert captured carbon dioxide into cellulose, which can then be used to create lyocell yarn—which ultimately could be used in clothing and other materials. According to Andrea Albright, executive vice president of sourcing at Walmart, the retailer hopes the technology will ultimately help propel the behemoth brand toward zero waste and zero emissions.
Recommended Reading
When legendary soul singer Aretha Franklin died, it was revealed that she kept the hand-written will for her estate—estimated to be worth up to $80 million—hidden under the cushions of her sofa. As Jura Koncius writes for The Washington Post, discussions with psychology experts, downsizers and cleaning services show that Franklin's stash is not so shocking: Within the depths of sofas, they've found everything from intentional stowaways (like hidden guns, cash, documents and blueprints) to forgotten items like letters and loose change. "Sofas are the repository for many of our stories," Mark Rubin, the owner of multiple 1-800-GOT-JUNK? franchises, told the Post.
As parts of the U.S. experienced record-breaking heat waves last month, builders and architects have turned their attention to some of Europe's hottest countries for cooling techniques in lieu of air-conditioning. As Jenny Gross writes for The New York Times, there's no single design fix that can solve sweltering heat—communities that use a combination of methods applied to both city planning and individual homes (courtyards, heavy shutters, reflective painting, white-stone facades and thick walls, to name a few) have the best bet for beating the heat.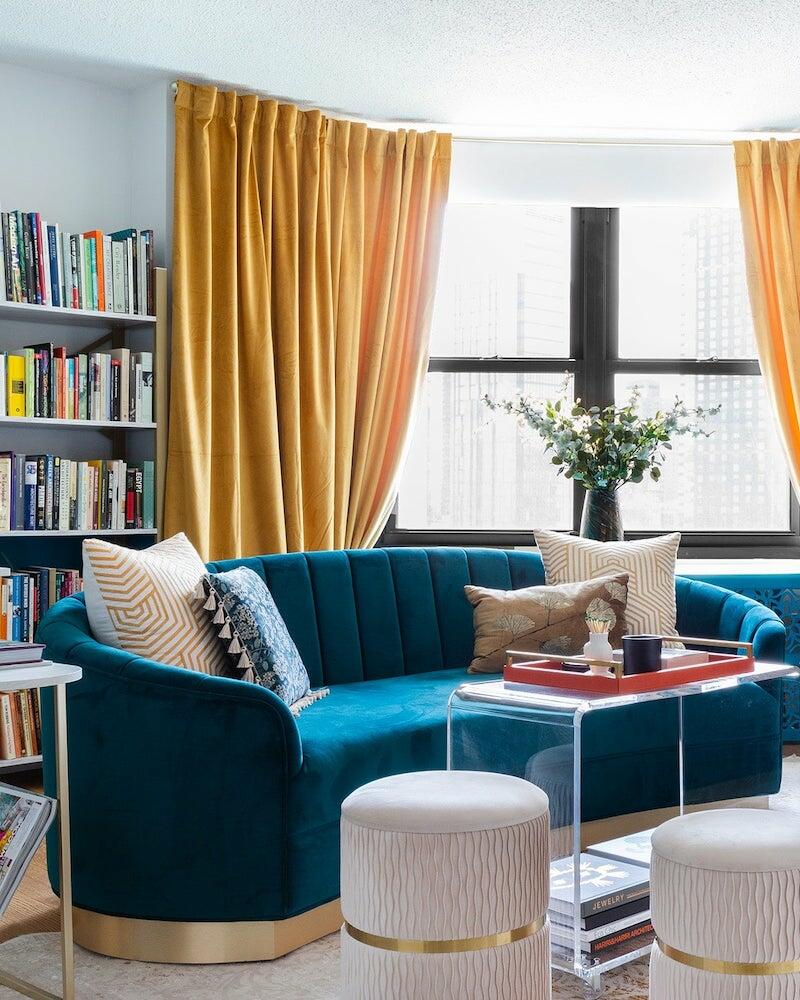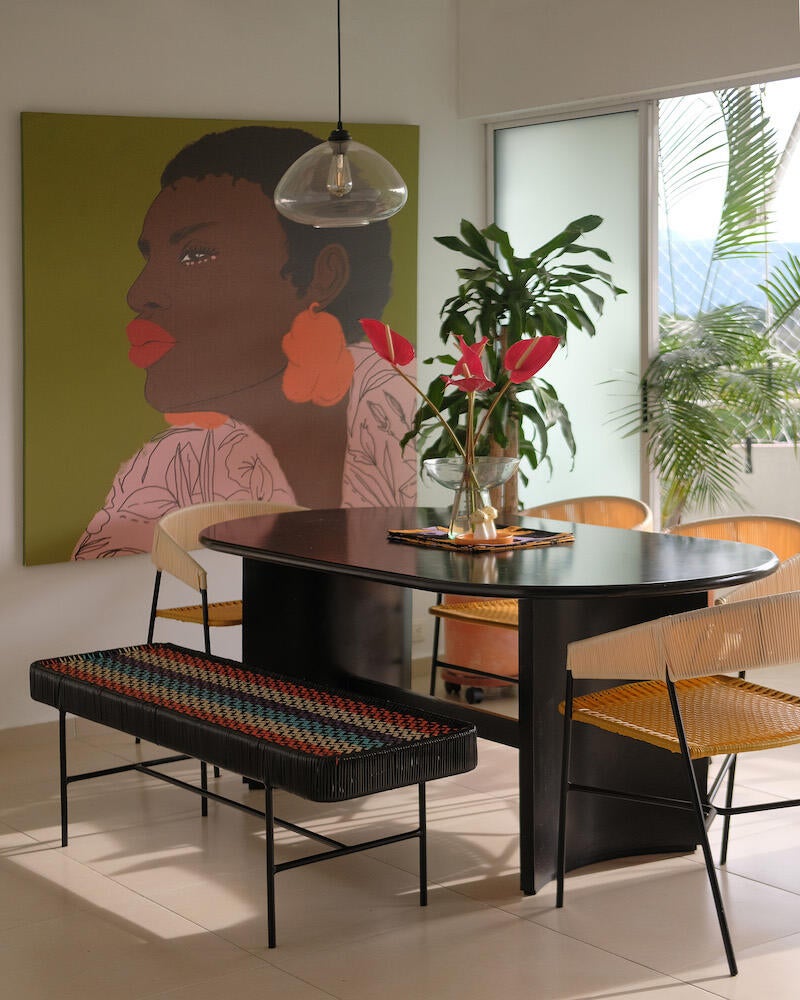 Cue the Applause
Etsy revealed the winners of its fifth annual Etsy Design Awards, a contest judged by actor and entrepreneur Sarah Jessica Parker and Etsy trend expert Dayna Isom Johnson. This year's winner in the home decor category was Canada-based Terroso Studios's Ceramic Chain planter, while the winner in the furniture category was Florida-based ABT Modern's Vintage Glass lounge chair. For the full list of winners and finalists, click here.
Home Furnishings Business announced its 10th annual Forty Under 40 list, recognizing rising talents throughout the home furnishings industry. This year's cohort represents a vast group of industry brands and organizations, including Kravet, Bassett Furniture, Havertys Furniture and more. For the full list of winners, click here.
The Noguchi Museum debuted the winners of its 10th annual Isamu Noguchi Award, established in 2014 to honor the sculptor, designer and artist's work. This year, the organization has honored Chicago-based artist Theaster Gates, contemporary English artist Edmund de Waal, and T Magazine editor in chief and author Hanya Yanagihara, all of whom will be celebrated at the museum's annual benefit gala in September.
Apartment Therapy announced the winners of the 2023 Small/Cool Contest, judged this year by site founder and CEO Maxwell Ryan and design experts Bobby Berk and Anita Yokota. The winners include Madelaine Mayer's New York apartment in the vibe category, Helena Mestenhauser's New York apartment for the cleverness category, Gail Aw's Singapore home for the creativity category, Hannah Ranson's Georgia space for the functionality category and Luisa Castellanos's home in Colombia as the Readers' Choice Grand Prize Winner.
Call for Entries
Interior Design magazine is now accepting submissions for its 18th annual Best of Year Awards, celebrating designers, architects and manufacturers around the globe. Architectural and design projects as well as product designs—with categories spanning accessories, architectural products, fabric, furniture, kitchen and bath, lighting and wall coverings—must have been completed or introduced to market between September 2022 and September 2023. To make a submission before the September 6 deadline, click here.
Business of Home is now seeking submissions for the fall edition of the Designer's Guide to High Point Market, including new products, collections and designer collaborations that are debuting at Market in October 2023. To make a submission before the August 23 deadline, click here—or, to submit a designer-focused event for consideration in the Guide's events calendar, email here.
Homepage image: Gail Aw's 646-square-foot home in Singapore, one of the winners of Apartment Therapy's 2023 Small/Cool Contest for the creativity category | Courtesy of Apartment Therapy