After nearly four decades in a quiet residential nook of Charlotte, North Carolina, Circa's recent move to a large commercial space in a shopping center may have turned a few heads. The adjacent bungalows that had housed the company's selection of antiques and home decor had long been emblematic of the family-owned brand's distinct approach. But as the family moves into its third generation, Circa is looking ahead.
Three years ago, founder Cindy Smith began mulling the move to a new part of town. Their Charlotte showroom had a charming old-school feel, but was getting run-down and starting to feel cramped. Slightly removed from any other retail stores, the location was also sometimes more of an Easter egg than a destination: "The old neighborhood was beautiful, but there was no other shopping around," she explains. "We needed to be out in the mix."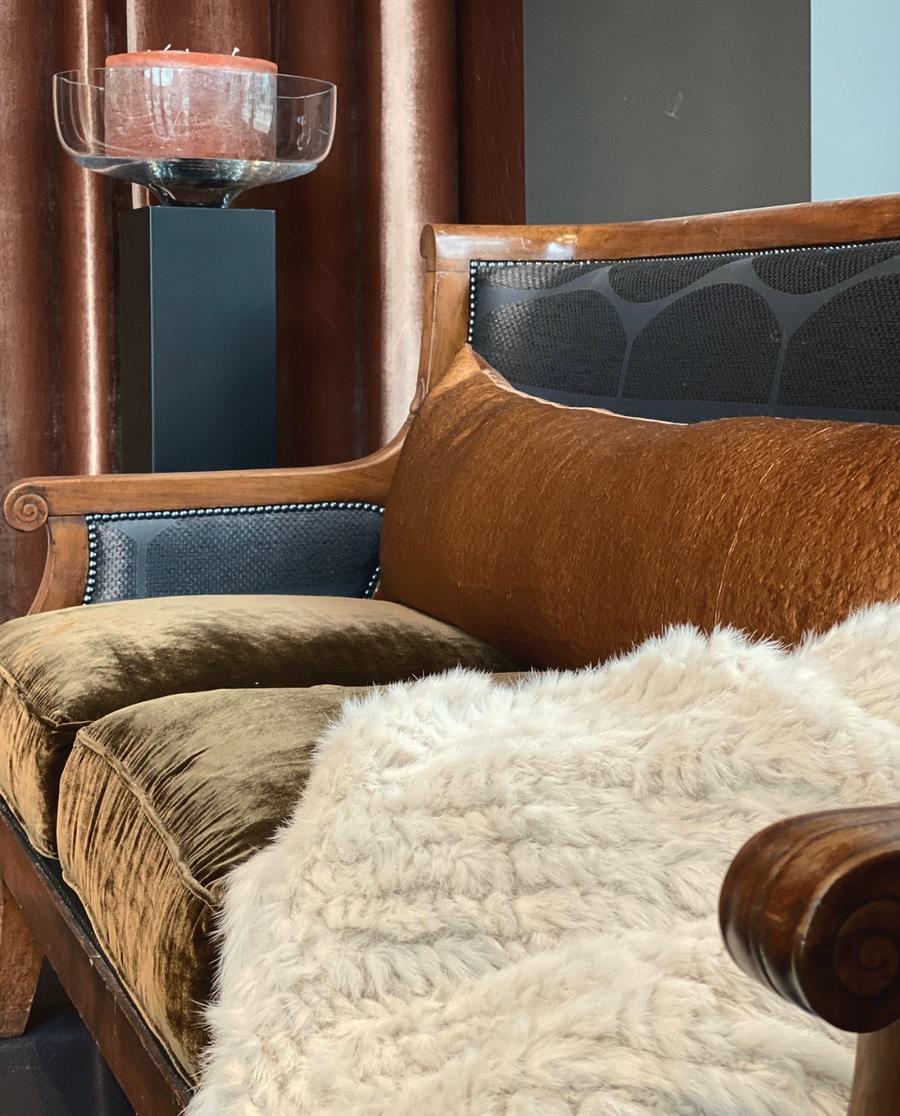 Courtesy of Circa Interiors
Last month, Circa unveiled its new showroom in SouthPark, an upscale shopping district about five miles south of its former location. The 3,000-square-foot space is filled with light, a change that has reinvigorated the company's selection. "We have clients that come into the store asking, 'Where did that piece come from?' and the piece had actually been on the floor in the old showroom," says Heather Smith, the brand's principal designer (and Cindy's daughter-in-law). "It's amazing what a different setting and lighting can do."
Ample space on the showroom's floor has put Circa's nouveau-heritage aesthetic into a new context—and so have its neighbors. The new location places this family business, which includes an antiques shop, custom furniture collection and interior design firm, into the same context as larger companies like Arhaus, Ballard Designs, Crate & Barrel and The Shade Store—and attracted new customers in the process.
A change in scenery is the first of many upgrades for Circa. Early next year, the brand is set to launch a new e-commerce platform, complete with a dedicated section for designers. (Trade shoppers currently have to email to make a purchase with their discount.) The company also plans to debut a suite of new designs for Catbird, its in-house furniture line. The collection launched in 2014 as a response to Cindy's sense of a gap in the market: "High Point and New York are the two design hubs, but I found my selection was really narrow. I wanted something unique, something new," she says. "I'd always been so inspired by my designer friends, so I brought them together and asked them to design their ideas. Everybody jumped on board, and we all had the best time."
The resulting collection is a fully customizable upholstery line of 17 sofas, chaises and accent chairs, featuring designs by the likes of Jane Schwab, Ken Pursley, Susan Ferrier and Bobby McAlpine. Sloped arms, structured seating and skirted sofas celebrate classical shapes that form the backbone of the region's design vernacular, all without slavishly reproducing the past. (Even the collection's name is an homage to a Southern expression that references the best seat in the house.)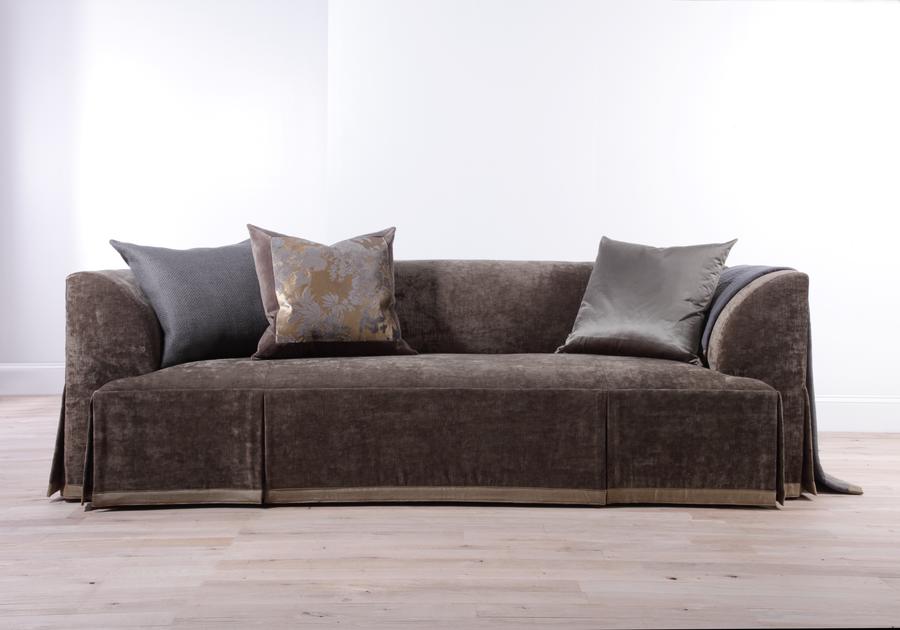 Courtesy of Circa Interiors
Circa was originally founded as an antiques shop in 1980, informed by Cindy's college years in France. As her friends came into the boutique and caught wind of her eye for design, one design query led to another; soon, she decided to turn all of that advice-giving into a business, and her interiors brand quickly blossomed. In 2000, the company became a family affair when Cindy's daughter, Whitney Smith Johnson, opened a Birmingham branch of the business—a retail shop that brought the original location's curated aesthetic to a local storefront. Two years later, her daughter-in-law Heather joined Circa as a designer in Charlotte; she now spearheads the company's interior design services.
The arrival of a new generation has shaped the business's trajectory—notably in the stylistic expression of its imports. When there was extra room on the containers of antiques being sent back to Charlotte, Heather began adding accessories and more modern-leaning pieces to the mix, a move that has reshaped the company's assortment over time. "It's fun for me to be able to widen the net and be able to find things that aren't here," she says.
As the brand approaches 40 years in business, the latest round of upgrades has granted the company a fresh perspective—and a robust business to share with a third generation of Smith designers now on the rise. This year, Heather's and Whitney's children joined the trio on a buying trip to Europe. "I was so surprised by how much they knew," says Cindy of her grandchildren, all under 12 years of age. "It's like they learned by osmosis."
Homepage image: Whitney Smith Johnson, Cindy Smith and Heather Smith | Courtesy of Circa Interiors