"Take a stand (or a seat) for gun safety," says Mitchell Gold + Bob Williams, one of the many industry brands making a special contribution to activist group Everytown for Gun Safety. Come June 1, the group will celebrate its fourth-annual National Gun Violence Awareness Day, which encourages the Wear Orange initiative (inspired by the hue hunters wear to be safe in the woods). While more than 300 gun-prevention events will take place across the country that weekend, there's one in particular that draws the interior design community.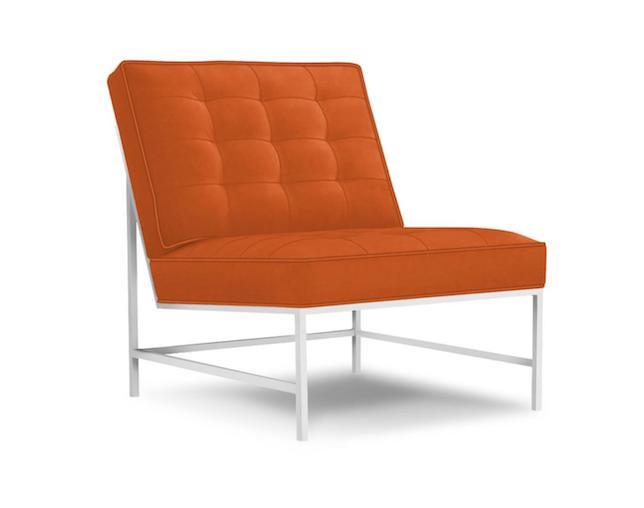 As of today, the campaign has launched an online marketplace of orange products, with each item donated by a partnering brand. "More and more businesses are recognizing they are well-positioned to act," says Valerie Jean-Charles, deputy press secretary of Moms Demand Action for Gun Sense in America.
Mitchell Gold + Bob Williams is just one of the home industry partners that has already signed on to contribute. By taking a stand with a seat, the brand offers its blood-orange velvet Major chair to the cause. Jayson Home has dedicated its Moroccan-made Sarma pouf to the Wear Orange shop, and Areaware has lent its shapely Totem candles to the benefit.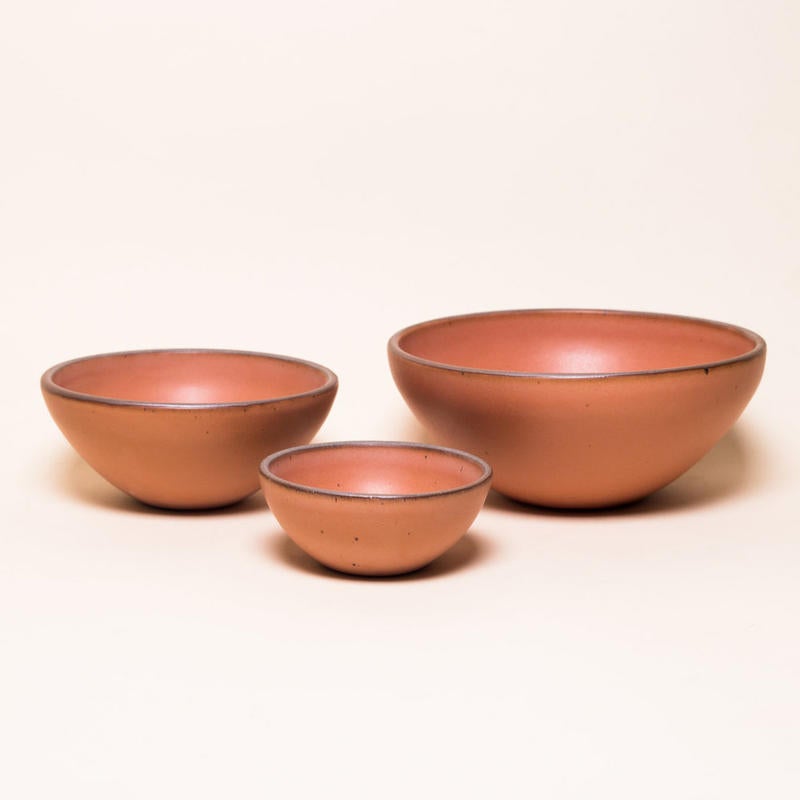 While several brands are donating their pre-existing orange products, others are designing items specifically for the movement. The front of an exclusive Clare V. design is marked with "Ça Suffìt!," which translates to "That's Enough!," while textile brand Closed Mondays has created a geometric-inspired jewelry tray for the cause. North Carolina's East Fork Pottery has crafted a three-piece nesting set in a fittingly peachy glaze, and artist Caitlin McGauley has created a limited-edition print for the shop.
All shop proceeds will benefit Everytown for Gun Safety and its mission to end gun violence. "We know that support for the Second Amendment goes hand in hand with keeping our families and communities safe, and we are determined to amplify survivor voices and take action that will help pass common-sense laws that will save lives," says Jean-Charles.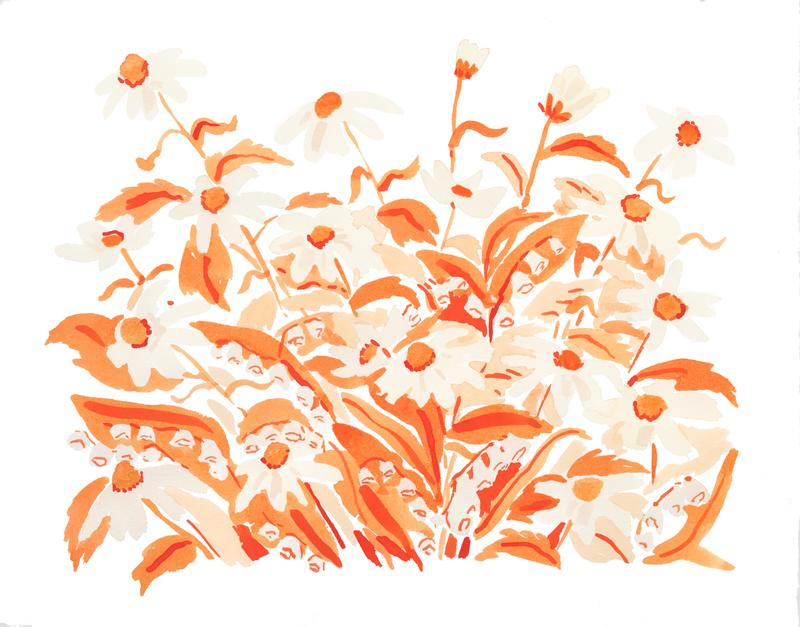 The online marketplace is expected to open the second week of May. For those interested in contributing orange product, contact the Everytown team. Wanting to help but don't have product? The team offers a number of ways individuals can support the cause, whether it's encouraging employees to wear orange and sharing a staff photo on social media (using #WearOrange, of course) on June 1, or lighting your building with the peachy hue that evening.