It's undeniable that technology has changed the way designers approach a project, from how they shop to where they find inspiration and meet clients. The endless stream of digital marketplaces peddling every type of home good to consumers today also puts the pressure on designers to deliver solutions that stand out.
"I spend all my time with designers, and what I hear over and over is that they have more demands than ever, but less time on their hands," says Sarah Liebel, chief revenue officer of 1stdibs. It's a problem 1stdibs wants to solve. The 18-year-old brand has evolved beyond an e-commerce site into a robust, trusted and curated platform for designers to discover products, makers and dealers.
"We fundamentally believe that designers are the only people who can sell and continue the growth and support of the high-end design industry," says Liebel. We caught up with her—as well as frequent designer clients Sara Story and Shawn Henderson—to find out how 1stdibs keeps its 50,000-plus trade members top of mind.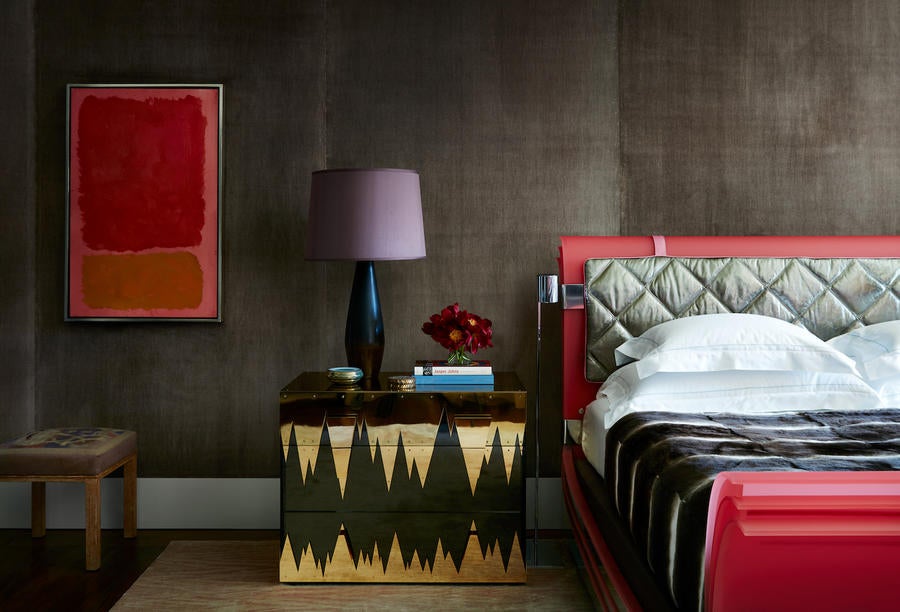 It's Google for designers.
Like everyone's favorite search engine, 1stdibs excels at high-intent-based search. But there's a key distinction: curation. Type "Hans Wegner Papa Bear Chair" into Google, and you'll get about 160,000 results. Put the same query into 1stdibs, and you'll get around 60 results. "Your decision set is much more narrowed on 1stdibs—and that's intentional," says Liebel.
The platform has filters built specifically for designers so that you can easily see a product's condition, dimensions and origin, as well as customizability and net price. "Even if you don't have a specific fabricator, but know you want Swedish lighting from 1930s, it gives you exposure to the whole world," says Los Angeles–based designer Sara Story. "You can find all these vendors and what they're carrying without having to call individual dealers or travel."
You'll find vetted contemporary designs alongside the antiques.
1stdibs started selling custom and contemporary designers three years ago, as a direct response to requests from the trade. Today, the site has more than 800,000 pieces from contemporary, antique and vintage sellers—including renowned contemporary brands like Vitra, Flos and Azucena, as well as independent designers like Bec Brittain, Rosie Li and Christopher Boots. "A lot of the contemporary designers are really young, so it's fantastic to see the work they're doing," says Story. "You can learn about a contemporary lighting designer out of Korea, or a young designer from L.A., or a ceramicist out of Japan."
Every single piece is vetted by 1stdibs: The company has a team that travels far and wide to authenticate sellers and discover emerging designers. "Our bread and butter is vintage and antiques, and we have industry-renowned names such as Wyeth, Bernd Goeckler and Lost City Arts. We've expanded that same level of curation to become the tastemakers picking new, up-and-coming designers," says Liebel. "We believe we have the most beautiful things on earth."
It's ridiculously convenient.
Ask any designer why they use 1stdibs, and the first thing they'll likely say is that it's easy. "It's the sheer convenience of having everything at your fingertips and not having to run around and do the physical shopping," says New York–based interior designer Shawn Henderson, who began his career when you had to fax detailed descriptions and dimensions to dealers to find products. "1stdibs has streamlined our process tremendously," he adds. "They do a lot of heavy lifting for us when it comes to international shopping."
Story agrees: "It's such an efficient source for pieces from all over the world. If you're looking for something really specific, like a Pierre Chapo coffee table, 1stdibs shows all the vendors that carry that piece and lets you compare pricing."
And this is the ultimate goal. "We always joke that we want designers to be able to shop Paris in their PJs, whether they're from Pennsylvania or Prague," says Liebel.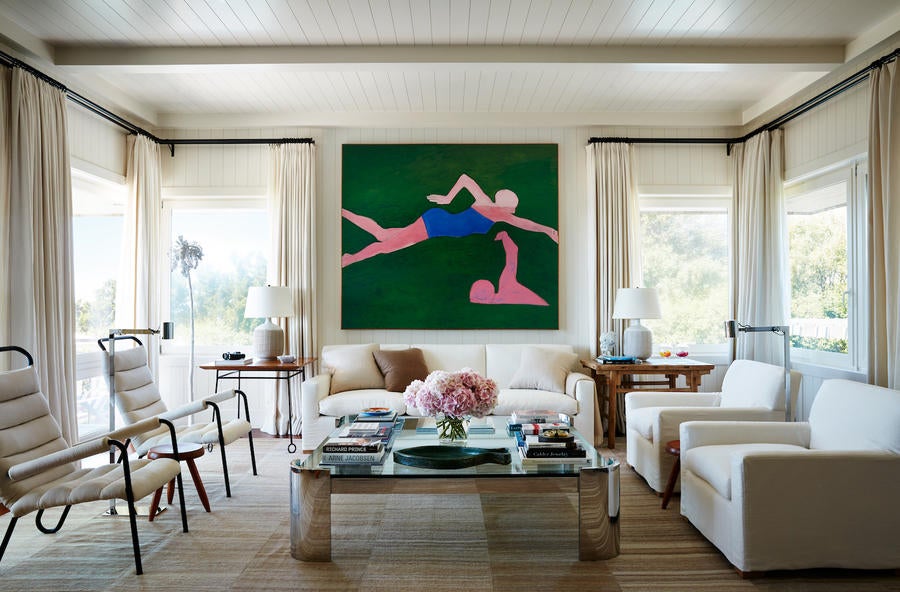 There's trade-specific support.
1stdibs's team is 450 people strong, and 100 of those are dedicated to the trade, including a sourcing team of former designers and buyers who are there to help the trade find the perfect items for their clients, even if it's not listed on the site. In fact, the team will source over 10,000 items for designers this year—from $100 candles to $100,000 paintings.
On top of that, there are 20 specialists with academic training—many of whom hail from top auction houses—who ensure that every single seller is doing what they say they're doing. "There are so many dealers listing on 1stdibs from around the world, and I don't have a personal relationship with them, but I trust that the company has done their vetting," says Henderson. "They're there to represent me and oversee and protect the process. That gives me great peace of mind."
Risk mitigation is another major boon. "Consumers want more unique products, but they also want an Amazon-like experience that's fast and risk-free," says Liebel. "So we offer rich protection policies, exclusively for the trade audience." This means things like added return time (up to 90 days for highest-level trade partners) and the ability for trade firms to return any domestic purchase, even if the seller doesn't offer returns.
You can get paid to use 1stdibs.
The first benefit 1stdibs ever offered the trade arguably remains its most popular: cash-back rewards. This year alone, the company is on track to give over $1 million in cash back to designers for purchases they've made. "It's really fun," says Liebel. "Designers have told us they use the cash back in various ways, from company happy hours to funding team's bonuses, to giving to charities to buying the whole team Beyoncé tickets."
1stdibs also leverages its editorial platforms—Introspective magazine, The Study blog, email newsletters, and social media, where they have more than 500,000 followers on Instagram alone—to promote top trade members' work. Coverage can often lead to new clients. "They've featured my work on their site and Instagram, and that leads to people calling," says Story.
New tools will streamline your workflow.
On 1stdibs, the entire buying process is created with designers in mind, so the trade has the ability to do things like put a piece on hold, create a customized invoice, or take a piece on approval. "Those are things that have been designed for the trade audience because we know they're unique to the workflow and essential to save time—even to help shave an hour off the procurement process," says Liebel.
Designers have access to My Workspace, which helps keep orders organized, and in March, the company acquired project management tool Design Manager. They're currently building out a platform roadmap, and new features will be built based on designer feedback. Top of the list right now? A better way to communicate with clients and business consulting opportunities.
"We know we're never going to be 100 percent of a designer's project," says Liebel. "But we want to create tools that optimize their experience in sourcing and procurement within 1stdibs, and have key integrations to make their lives easier day-to-day."