BROMLEY CALDARI ARCHITECTS, JENNIFER CARPENTER ARCHITECT and RENZO PIANO BUILDING WORKSHOP each were named winners in the 24th Ceramics of Italy Tile Competition across the residential, commercial and institutional categories, respectively. Selected based on their use of Italian tile, quality of the installation, sustainable attributes of the materials and project, and the beauty and functionality of the design, each award recipient received $3,000 and a trip to CERSAIE, which is returning over September 25 to 27 in Bologna, Italy.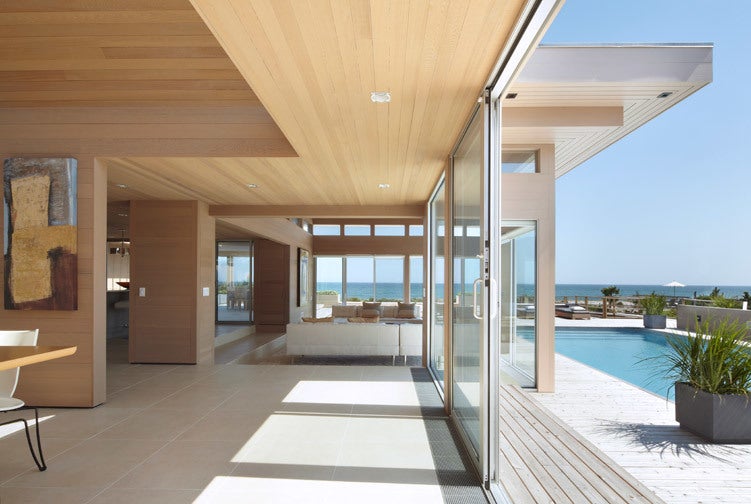 The winners were announced at Coverings and selected by an international jury of design industry experts. Honorable mentions were also selected in each category, which included architect Cord Struckmann, CallisonRTKL and Gow Hastings Architects. Each firm's choice of Italian tile stemmed from its functional benefits and versatility. 
In the residential category, Bromley Caldari Architects' design incorporated Italian tile for its beach-friendly benefits at an ocean view house on Fire Island, New York. "At the beach, Italian porcelain tile is the perfect solution as it's practically indestructible and maintenance free," says Scott Bromley, co-founder of the firm. "When you entertain at the beach, you want easy cleanup! You don't want to be afraid of guacamole or red wine!"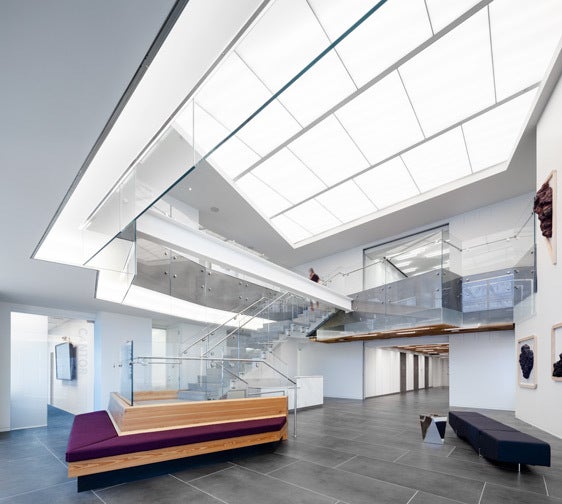 Jennifer Carpenter's firm's winning design was for its foyer design at MediaMath's new global headquarters at 4 World Trade Center in New York City. She says they wanted to create an elegant and monolithic foyer at a large scale, which is where their use of Italian tile came into play. 
"We chose it for the fact that it could be so large and impressive in the scale, and also not completely blow the budget," says Carpenter. 
The firm is currently in the process of designing three other offices for MediaMath, creating similar environments to their original design, while keeping each design site specific.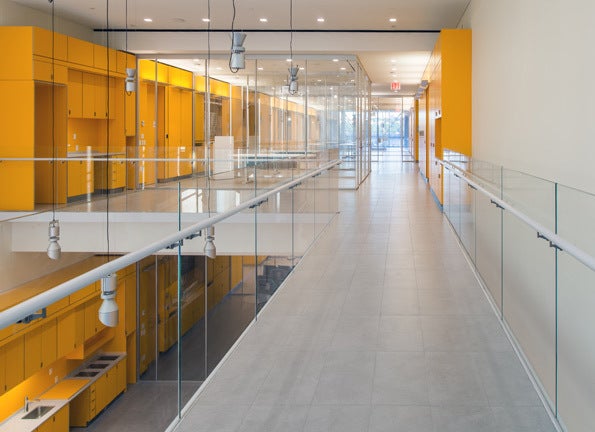 Lastly, Renzo Piano Building Workshop needed over 60,000 square feet of tile for their winning project at Columbia University's new Manhattanville campus. They were tasked with designing the Jerome L. Greene Science Center, a neuroscience institute, with wide-open spaces that also adhered to specific light and thermal requirements.