In repetition, there is pattern, and in pattern, beauty. For textile artist Rachel DuVall, her handwoven works are a case in point. "I love the process of making them—weaving is slow and pretty meticulous, and I've always really enjoyed that part of it," she says.
DuVall began her weaving career 15 years ago after stumbling into the craft while attending the Maryland Institute College of Art in Baltimore. "It wasn't something I knew I was going to do," she tells Business of Home. "I was originally doing general fine art—painting, drawing—and then I took a class in the fiber department and got hooked on it." Shortly after that first encounter, she invested a large-scale floor loom, which she installed in her apartment. Soon, she was spending all of her spare time weaving. After finishing school in 2008, DuVall moved to Los Angeles and began working in the textile industry, doing more industrial work by day while pursuing her own designs at night. "You go to school and then you're like, 'Now what do I do?' I was lucky to have digital skills in textiles that I could use, which is on the total other end of the spectrum of my handwoven pieces," she says.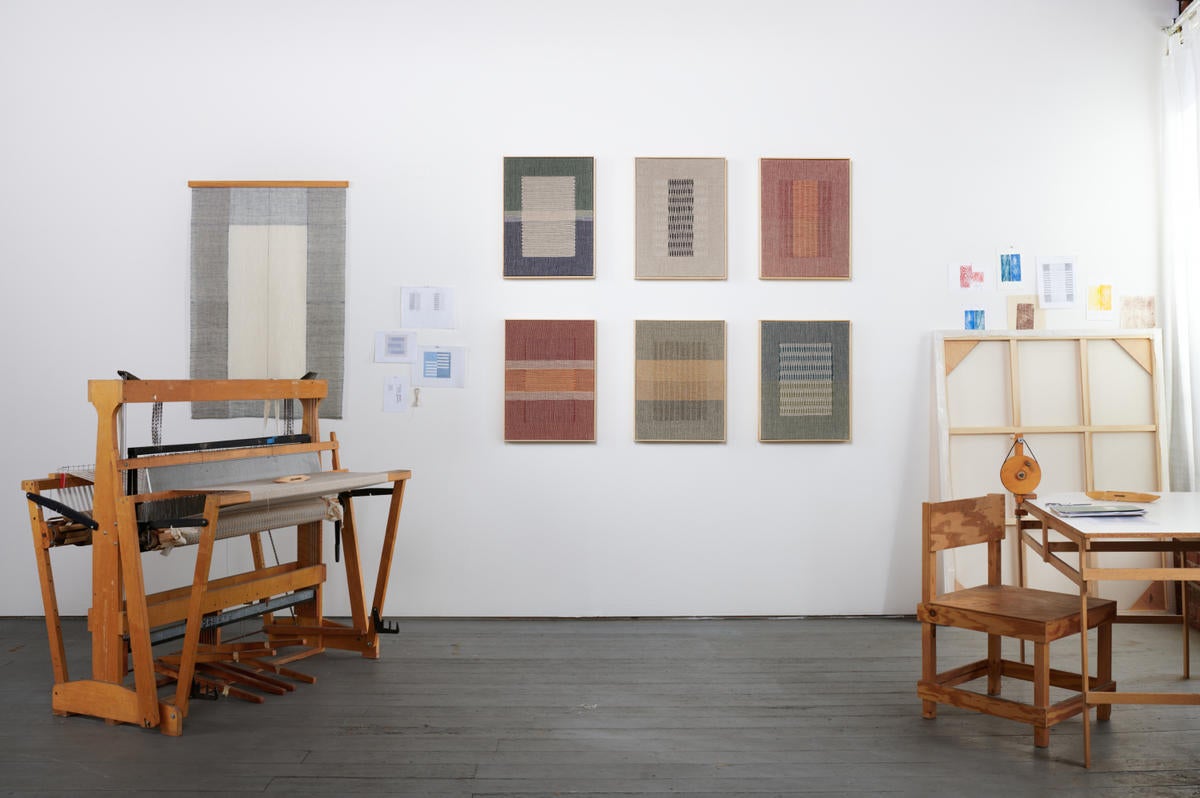 Courtesy of Rachel DuVall
It really wasn't until she began renting a studio in L.A.'s Chinatown that her business took off. For a few years, she led a double life of sorts, weaving as an artistic practice in addition to her day job in commercial work. But the addition of the studio represented a significant inflection point for DuVall—she was no longer just investing her time in her work, but rent, as well. Soon, she quit her day job. With the dedicated space to cultivate her style, she was free to weave full-time, honing her artistic voice in step with her growing business.
DuVall's pieces possess an earthy serenity, a result of her detail-by-detail process. For each piece, she starts by spending a week stringing the floor loom to naturally dyeing each batch of fibers by hand. She colors her linen fibers with plant-based pigments like indigo, osage, madder root and cochineal, which—beyond the ecological benefits—offer pragmatic versatility. "I really like using the natural dyes because you can change the color within one dye vat," she says. "I do a lot of tonal pieces, so I might dye all of the yarn for one piece, take out half of it, and adjust the pH in the dye vat or add a certain modifier to it and then I have my two tones [to] go together in the piece." And although DuVall has the savvy to execute digital designs, she has opted to base her practice on a jack loom, a completely analog device operated by a series of pedals, in concert with her own handiwork.
Her textured weavings are not functional textiles but wall hangings and framed works that elevate fabric to the status of art. Her clients—primarily interior designers and art advisers—have placed the pieces in both residential and commercial settings. "It's more like a painting, but I do take commissioned work," she says.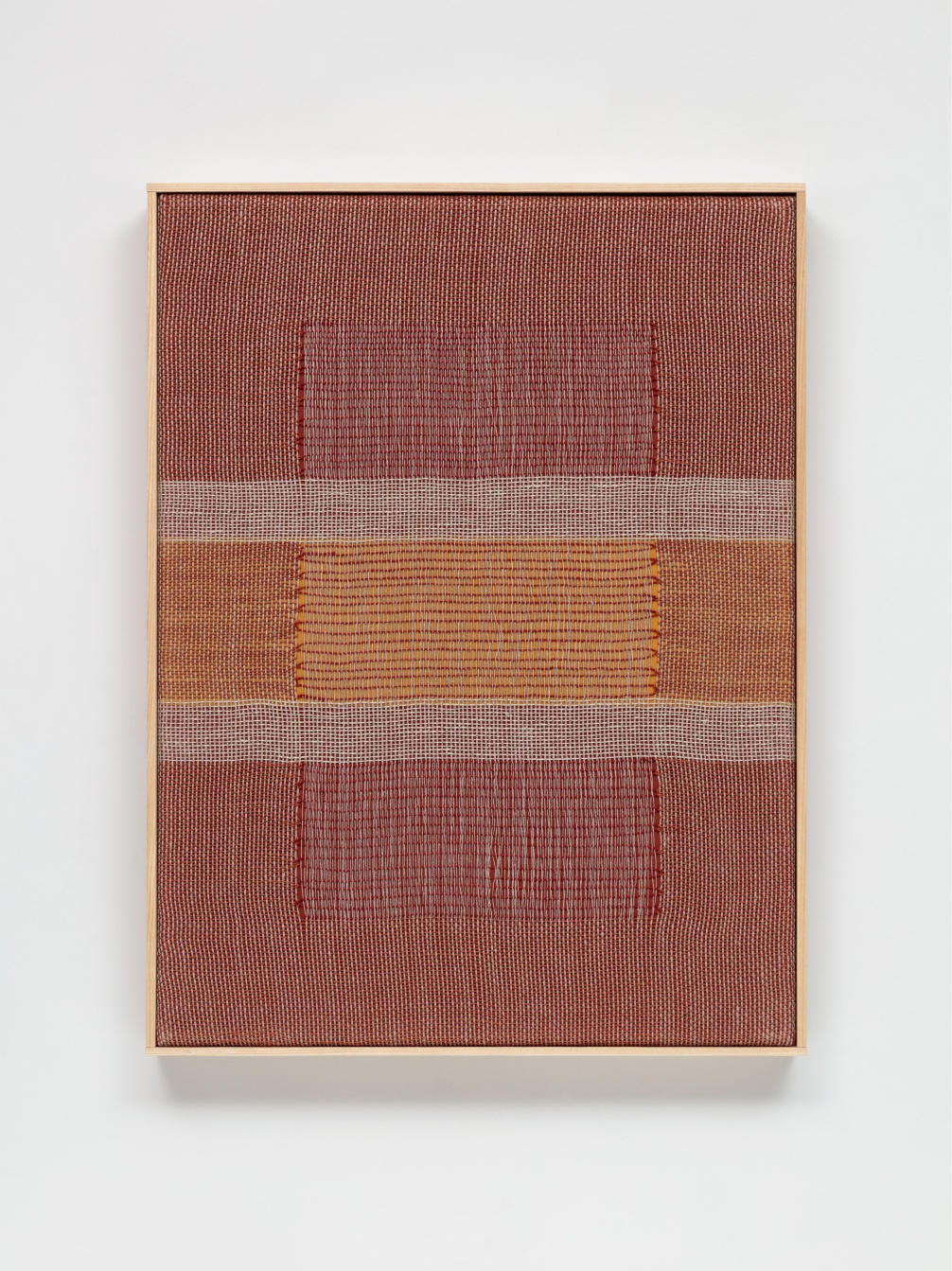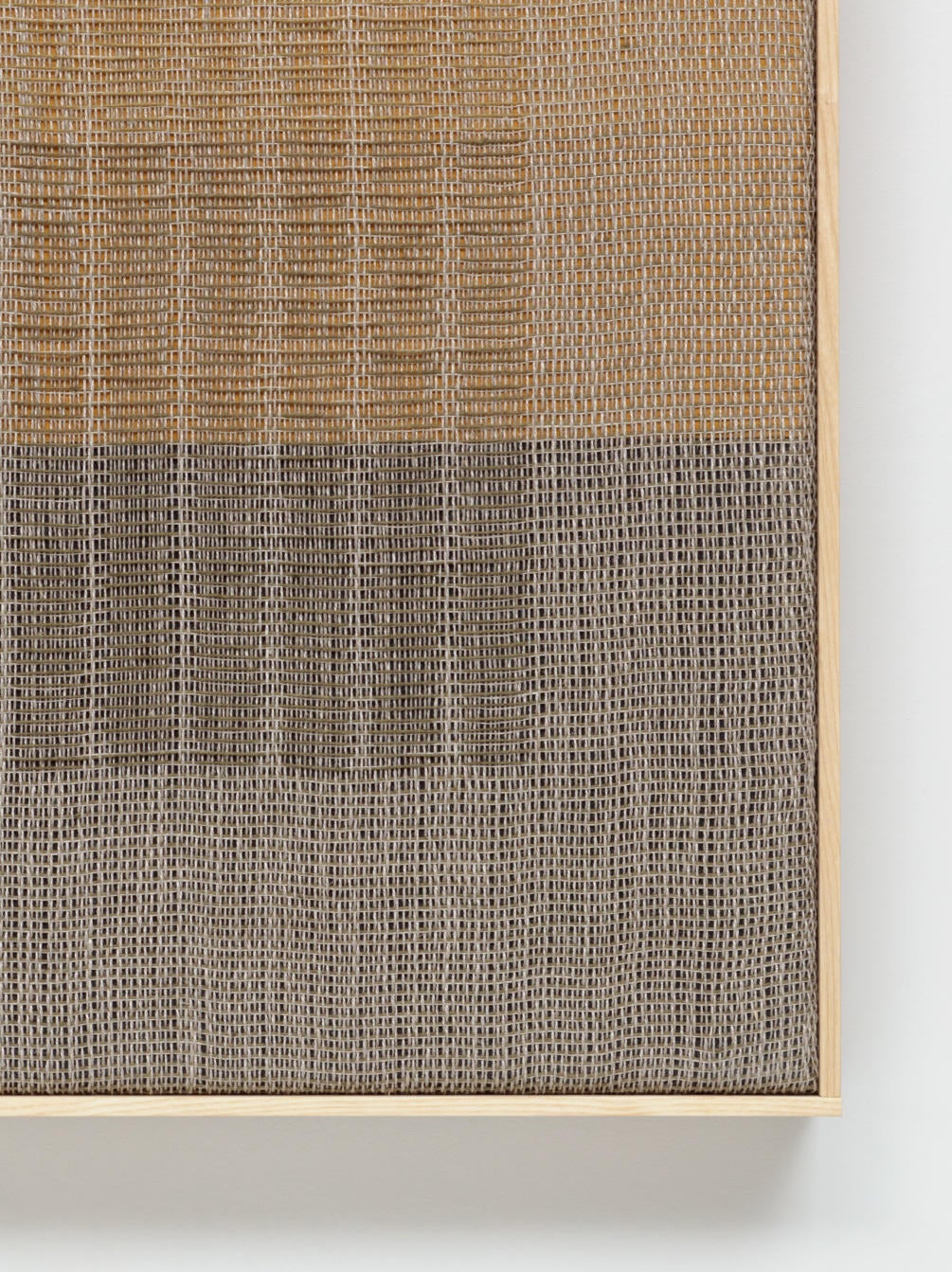 The artist's minimalist, abstract designs feature balanced geometric compositions, where layers of line and shape create a subdued statement. The hours that go into each project (sometimes well over a month of work to execute a single piece) tell the story of the hand that made them—there's a certain rhythm evoked by the weaving, each warp and weft casting a spell that makes the pieces stand out. "My work is very structured—I have a certain way that I make my drawings and my weavings," she says. "But because my pieces are handwoven, they take this rigid structure and soften it, and it allows you to get lost in the minute details—I think it is more relaxing because of that."
Despite the calming effect of her pieces, DuVall has made quite a splash in the interior design industry in recent years, creating high-profile custom works for designers like Mary Valaika in London and San Francisco–based Lauren Weiss. At the end of the day, for this textile artist, it all comes back to the loom. "As I've grown, what I always wanted was to be in my studio and for it to be self-sustaining," says DuVall. "So just being able to do that is success for me."
To learn more about Rachel DuVall, visit her website or find her on Instagram.
Homepage photo: Rachel DuVall | Courtesy of Rachel DuVall