Rozae Nichols's latest project grew out of necessity. While working in her garden in Los Angeles, she went searching for an ethically and sustainably made apron that would stand up to daily wear and tear—and simply couldn't find one. So, like many successful entrepreneurs before her, she decided to design one for herself. "It felt empowering to make my own," she tells Business of Home.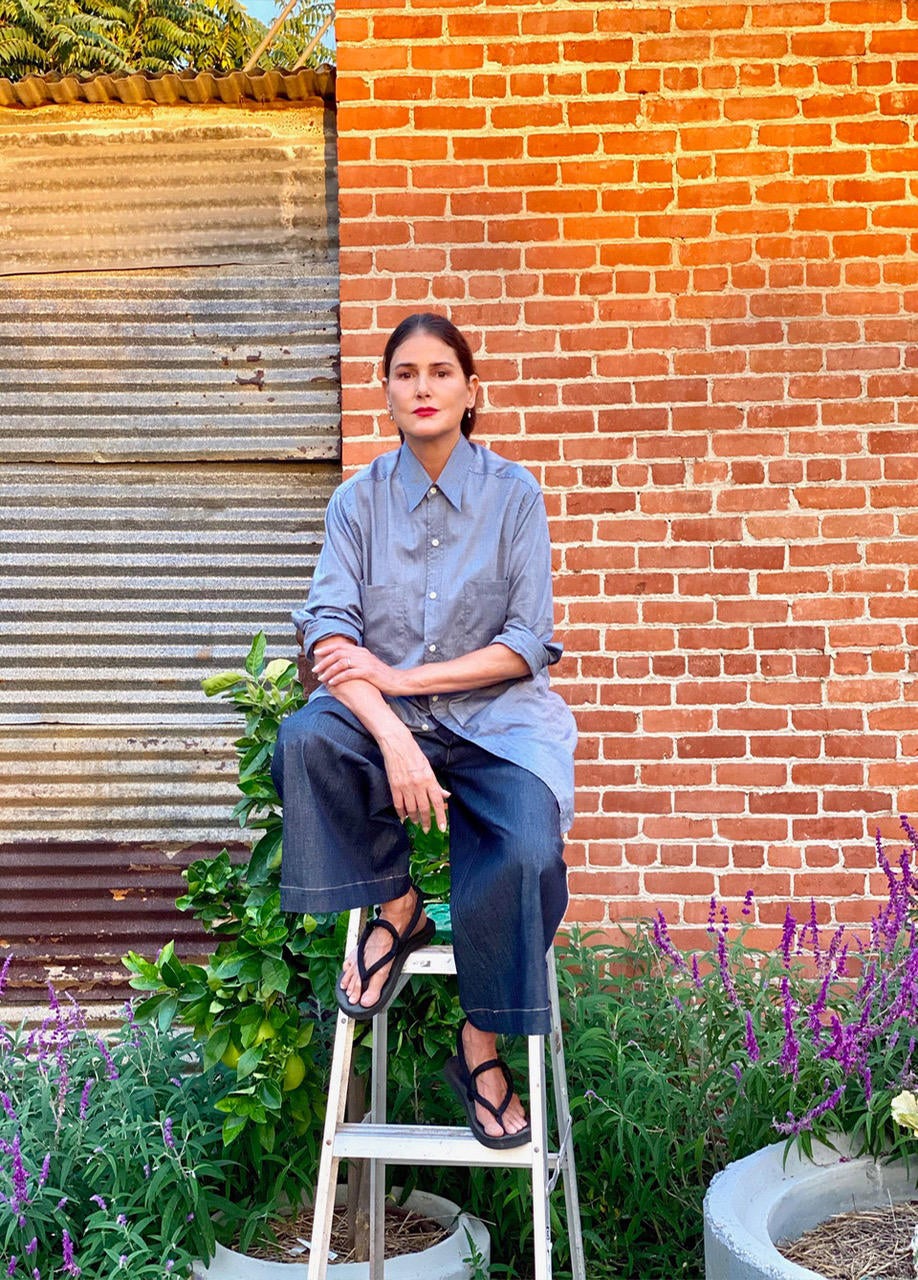 Courtesy of Rozae Nichols
A Southern California native, Nichols studied industrial design at ArtCenter College of Design in Pasadena, intending to pursue a career in civil engineering. But an early job in fashion led to a decades-long career in that industry, which included a stint in Paris and the launch in 2010 of Clover Canyon, a brand specializing in vivid prints and cruelty-free footwear. "It was a true vegan brand," says Nichols. "The forming of the label marked my commitment to never again use materials derived from animals—making my business practices more consistent with my values as a vegan and my advocacy for all animal rights."
Nichols closed the doors to her fashion business in 2016, thinking she was done with the industry. After more than three decades, she felt ready to prioritize other aspects of her life—like her commitment to sustainable living and environmental justice.
In 2019, she opened an edible garden in Los Angeles and envisioned a collaborative space for gardening, sustainable crafting and conversations about food and justice. When she began making her own aprons, she realized it was an opportunity to marry her passions with a new venture, and she ran with it.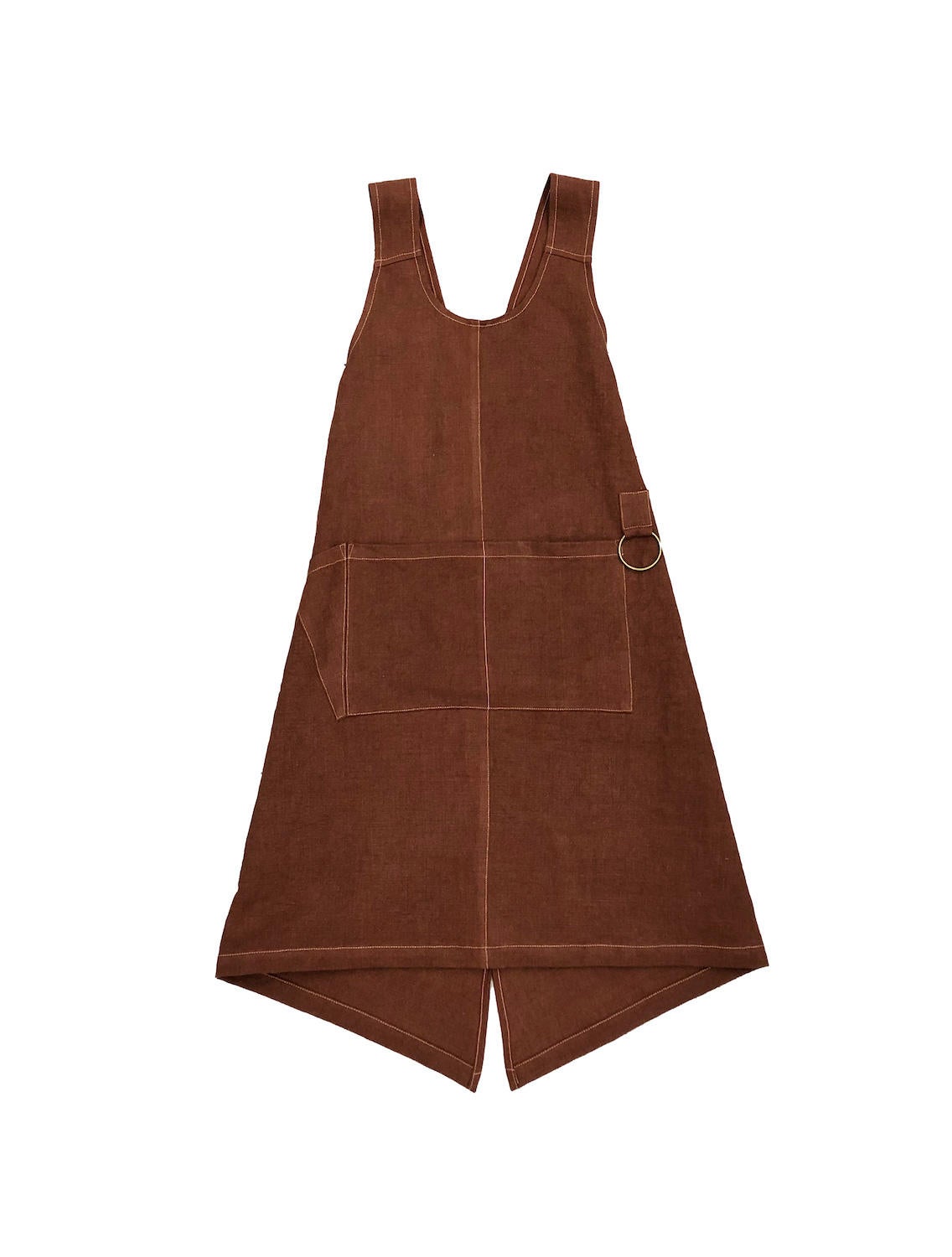 Courtesy of Flora Animalia
In 2020, Nichols launched Flora Animalia, specializing in artisanally made utilitarian workwear, home goods, ceramics and garden tools. What started as a personal need soon became a flourishing brand. "I got inspired again to create," says Nichols.
Nichols's functional line of aprons, smocks and denim pieces were the first items she featured. Like everything she designs, the pieces are manufactured locally in L.A. using certified organic materials. "I think those pieces of apparel can be inspiring in their own way, [because] they are handmade; they are made in small batches; they are made with very highly esteemed, quality fabric," says Nichols. The garments, she believes, can "add to the ritual" of gardening or working or crafting.
Ethically sourced fabric is at the core of every item Nichols creates. She sees her environmental activism, commitment to human rights and design career as intrinsically linked.
The textile industry is responsible for more than a billion tons in greenhouse gas emissions annually. Before launching Flora Animalia, Nichols spent two years researching textiles more extensively than she ever had before, scouting the cleanest mills. Every fabric she uses meets what's called the global organic textile standard—the highest-level certification for organic fibers. "That certification demands worker welfare and sustainability with regard to soil regeneration and crop rotation, and all of those are really important in terms of environmental and human impact," she says.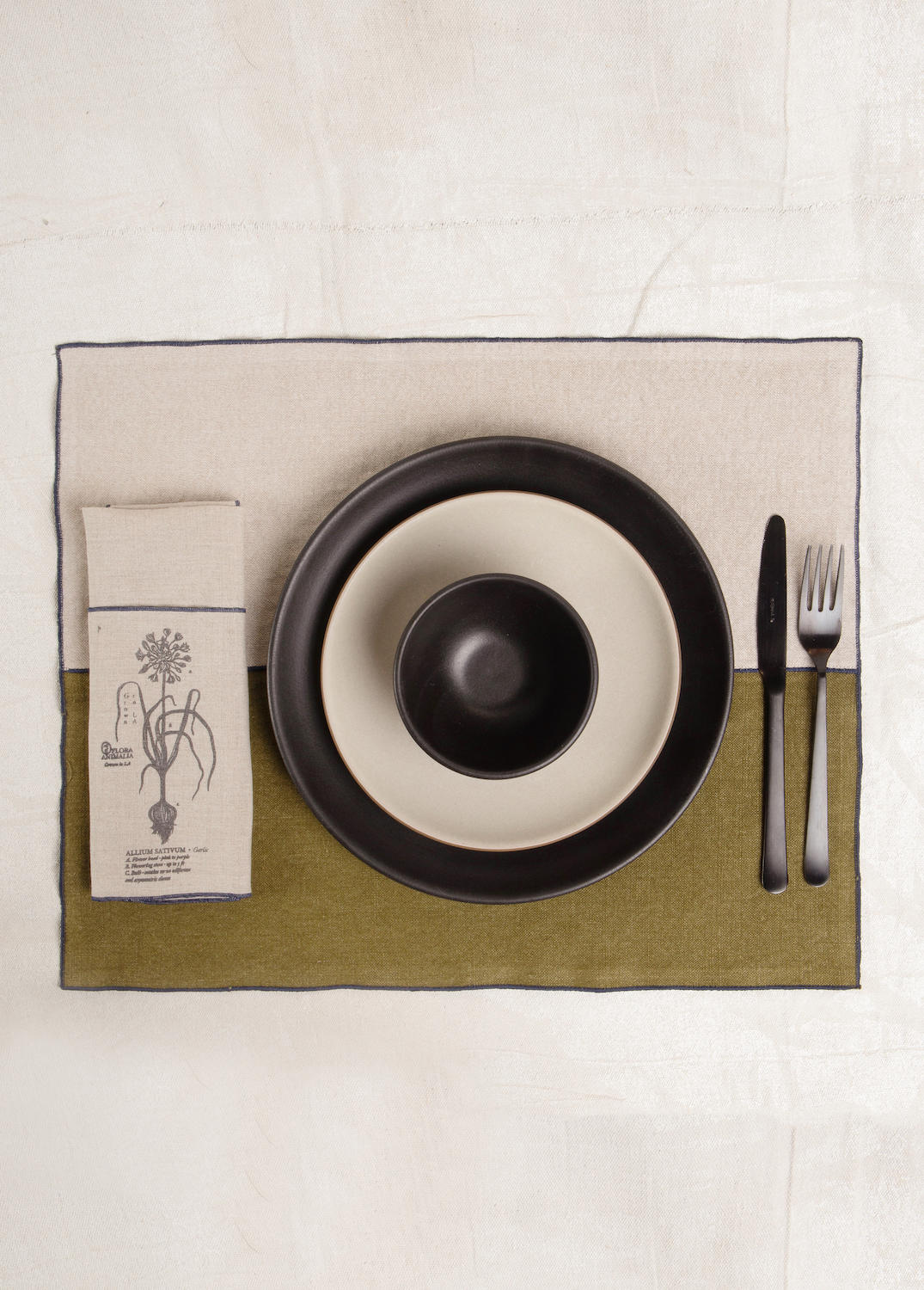 Courtesy of Flora Animalia
Nichols understands how challenging it can be, especially for smaller companies, to work with eco-conscious textile mills, but she hopes the industry at large is in the midst of a cultural shift. Personally, she's determined never to "maximize margins at the expense of fairness."
Along with workwear, Flora Animalia now includes handcrafted table runners, place mats and tea towels as part of its offerings. Color-blocked in rich hues, the heavyweight linen pieces feature many of Nichols' signature techniques, like the purl stitching she's used throughout her career. She often selects vegetables from her own garden to color her fabrics, including tea towels dip-dyed with avocado seeds. "I don't think I would want to do it any other way," she says.
To her clothing and home goods collections, Nichols has added products by like-minded artisans, including heirloom-quality garden tools made from steel and ethically harvested hardwood by designer Sophie Coran and handsculpted ceramics by artist Natalia Engelhardt. "It's [all] related," she says of their work. "It's a completion of the vision from garden to kitchen."
If you want to learn more about Rozae Nichols and Flora Animalia, visit her website or follow her on Instagram.
Homepage photo: Assorted workwear designs by Flora Animalia | Matt Mahurin