Sometimes, all it takes is a seed of an idea to blossom into a beautiful project. Greg Campbell and Erick New, floral designers who co-own Garden District in Memphis, Tennessee, know this better than anyone—they've played a key role in the farm-to-tabletop movement (in which farm-sourced florals are used in tablescapes and arrangements).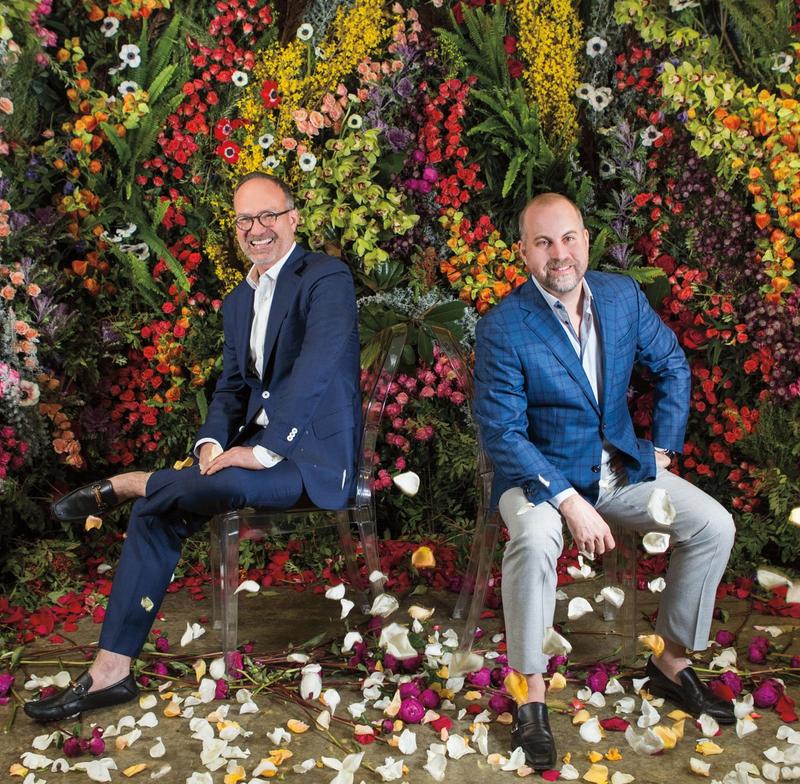 Sarah Rossi of Selavie Photography
The co-owners of the 25-year-old shop dove into tablescapes and installations when they began researching their book, Florists to the Field, which debuted in April. The project transformed the designers' work—Florists to the Field took them across the country and to Europe, allowing them to deepen and grow their longstanding sourcing relationships with independent farm owners both in the U.S. and abroad (their delphinium farmer is based in the Netherlands).
Two years ago, they began traveling from farm to farm, hosting and photographing events—a process that ultimately became the basis of the book. Now, every field is source of inspiration. "We like to do flower arrangements that are natural. Seeing a field of lavender leads me to designing lavender in big masses, the way it grows," says Campbell. "There's a movement. There was a time when people weren't really interested in where flowers came from, but because of the farm-to-table movement, there is a lot more dialogue."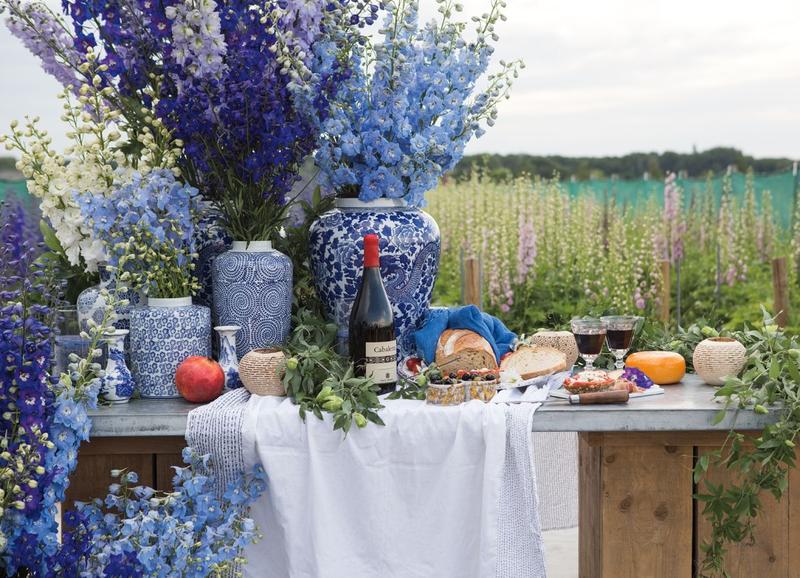 Sarah Rossi of Selavie Photography
This is the first time the pair will join the speaker lineup at the Nashville Antiques and Garden Show, which garners more than 15,000 attendees each year (their largest audience yet, Campbell told BOH). "Farm-to-table and responsibly sourced products make sense for the preservation of our planet, and we are looking forward to learning more about it," says Nashville-based realtor Shea Ghertner, a general chairman of the show. "Nashville has a very strong, vibrant, close-knit design community. The people who live here have traditional tastes and value the past, but they interpret the traditional in a fresh, contemporary way."
Catch "Entertaining + Floral lecture: Farm-to-table Florals & Flavors" at the Nashville Antiques and Garden Show (201 5th Avenue S, Nashville, Tennessee) on February 2 from 2-3 p.m.