The antique and design industry needs to change, and Joe Holahan and Jeff Kamal have found a potential solution: Opening an antiques center that offers dealers the chance to house booths and showrooms in New York's unofficial sixth borough, Philadelphia.
"What's happening in our industry is that good locations used to get traffic, but that's just not true anymore," Holahan tells Business of Home. "I've talked to so many dealers who have nice locations and it doesn't get them enough traffic. … I think the future of antiques retail is critical mass—of the people who are willing to look at something; 100,000 square feet gets their attention." So he and Kamal founded Showrooms at 2220.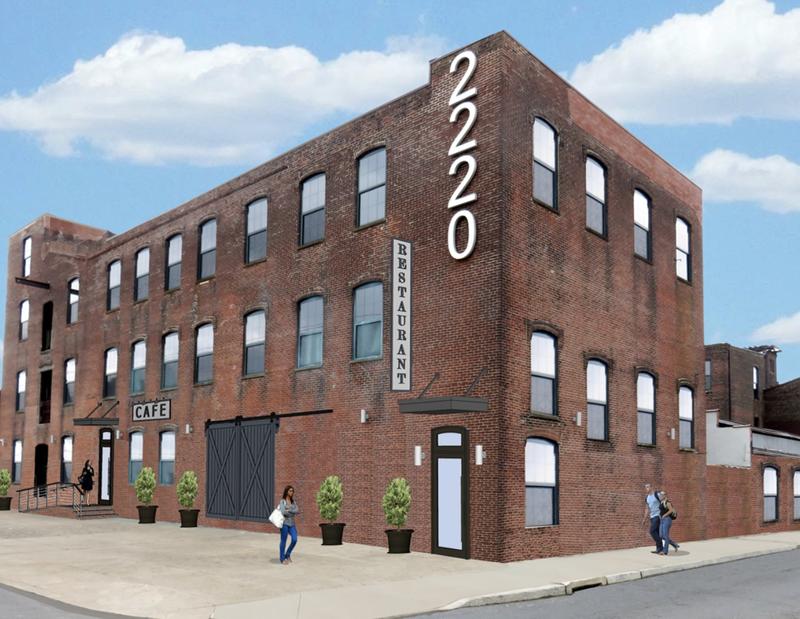 Courtesy of Showrooms at 2220
Showrooms at 2220 offers booths starting at $800 a month and showrooms starting at $1,500 a month. It just signed its first lease with Robert Aibel, who runs Moderne Gallery in Philadelphia. Aibel is the building's second tenant (Holahan and Kamal's company, Kamelot Auctions, is the first and has operated out of the space for about a year), and will run a 15,000-square-foot gallery after wrapping up the sale of his former building, a five-story historic spot on North 3rd Street. "Not only is it a numbers play, because the cost of being here is cheaper than being in his own building, but we're not just offering real estate, we're offering a concept," says Holahan.
Mona Ross Berman, a Philadelphia-based designer, first heard of the new center when Aibel, a premiere George Nakashima dealer, announced he was moving after over 30 years in the same building. "There's so much talent here, there's so many fantastic makers," Berman tells BOH. "The more centers of community and design we can have, the better, because it will hopefully open up more opportunities for people who may be less well known to have a place to show their wares."
Tenants can opt-in to a number of services, including using their own sales staffs or allowing the Showrooms at 2220 staff to sell for them. This will ideally appeal to New York City–based dealers who currently pay more money to store their inventory than it would cost to have a second showroom in Holahan's building.
"A lot of dealers are not doing that well right now and they're looking for a new way of doing business, which strengthens our confidence that this concept will work," says Holahan. "If I come to a dealer and try to convince them to move to a new location, if their business is doing really well, they're going to hesitate to make that change. If I'm coming to you when you're in a bad spot, saying, 'Hey, why don't you change the way you do business?' That's an easier model."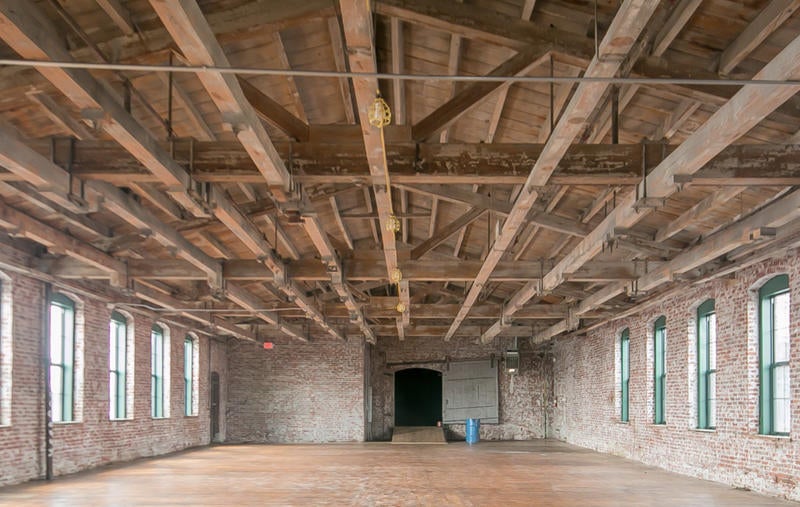 Courtesy of Showrooms at 2220
Holahan has based some of his gauge of the industry's well-being on his own company, which he and Kamal founded 15 years ago. "It's no secret," he says. "We see it in the prices at auctions." Showrooms at 2220's business model, he explains, increases profitability and reduces risk for dealers. For its larger spaces, the pair charges $11 per square foot. He expects most will occupy 1,000- to 2,000-square-foot spaces, but there will be booths available for those who need less space. Larger dealers who would like to discount some of their inventory while maintaining their brand and image can open a second location at Showrooms under a different name. And dealers from the West Coast and Europe can access the New York market in a sustainable way.
When Holahan saw the 19th-century mill that would become Showrooms at 2220, he looked past its 1970s green-and-pink paint and drop ceilings. The building needed new roofing, electrical wiring and gas piping, as well as 100 new windows. Because it comprises seven buildings that were joined together over the years, there are several exterior windows that look into different rooms. Renovations and extensions over the years had also left the space with some fairly trendy industrial features, including lots of brick and timber, a courtyard (unusual for a building of its type and era) and a large steel boiler and staircase that Holahan foresees as a tourist attraction.

The building is located in an up-and-coming neighborhood—hence the low price—only half a mile off the East Allegheny Avenue exit of I-95. "It's in a part of the city that's really developing as another center of design," explains Berman. "It's not like they're putting this in one of the older neighborhoods that's really established. ... It's a sign of even more development and design expanding into new neighborhoods."
Making the space an event venue is on Holahan's long-term agenda. After a successful Sweet 16 for his daughter, he predicts that perhaps even weddings could be in the space's future. "It's a way to make money, but it's also a way to generate traffic," he says. He's also seeking a café tenant to give customers an opportunity to eat lunch as they browse. "Once we get them here, we don't want them to leave," says Holahan.
Showrooms at 2220 (2220 E. Allegheny Avenue, Philadelphia) is open Monday through Friday, 10 a.m. to 4 p.m.